Hold on to your butts – it seems the original Jurassic Park trio are returning in Jurassic World 3!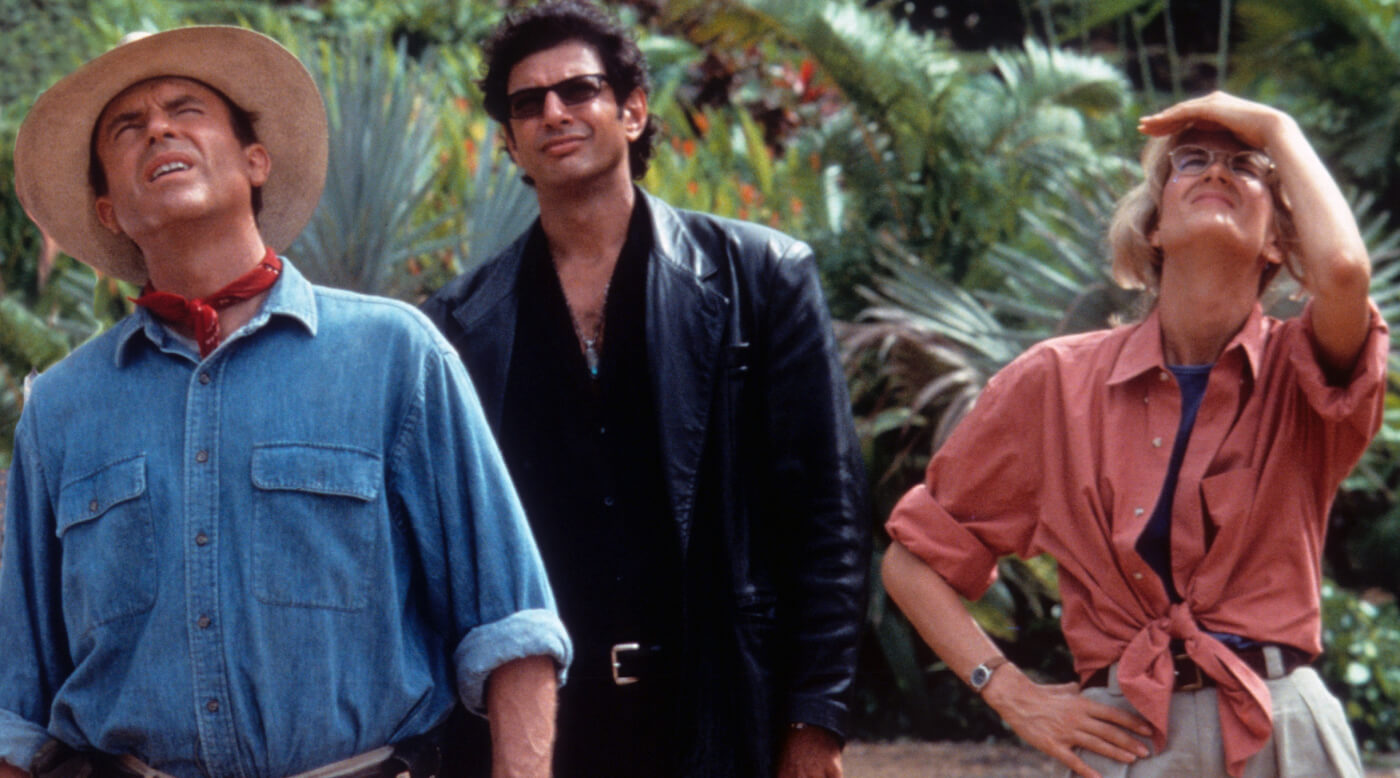 Either this is the worst kept secret ever, or they knew they couldn't keep this contained, and decided to have fun with it up until the official announcement. Either way, this isn't the first time we've heard talk of Laura Dern and Jeff Goldblum returning, but now Sam Neill has joined the party. Speaking to MTV while promoting Rocketman, Bryce Dallas Howard couldn't contain her excitement when asked if she would be acting alongside those iconic Jurassic Park characters.
Check out the clip below!
Will the original #JurassicPark characters come back to help in #JurassicWorld3? If only @BryceDHoward could kind of, maybe, sort of comment on it ? pic.twitter.com/ad0ST4ENmt

— MTV NEWS (@MTVNEWS) June 1, 2019
We understand Bryce, we wouldn't be able to keep up a poker face if we had to keep that secret either! Now that the cat has been let out of the bag many, many times, we think it's time Universal just makes it official – it would be a great Jurassic June gift to the community, even if it is early in the news cycle.
Bryce Dallas Howard plays the character of Claire Dearing, Jurassic World's ex-operations manager, who was last seen on the Californian coastline with Owen Grady, Maisie Lockwood, and some pesky Pteranodons. How Dr.'s Alan Grant, Ellie Sattler, and Ian Malcolm may cross Claire's path is an exciting prospect overflowing with unknown opportunity. With the dinosaurs on the loose in California, as well as the species sold and transported to shady underworld locations worldwide, we're sure each of these characters could have their hands full in various different ways.
Are you excited to see the return of the original Jurassic Park characters return in 2021 with Jurassic World 3, and how do you want them to be integrated into the story? Sound off in the comments below and let us know your thoughts!