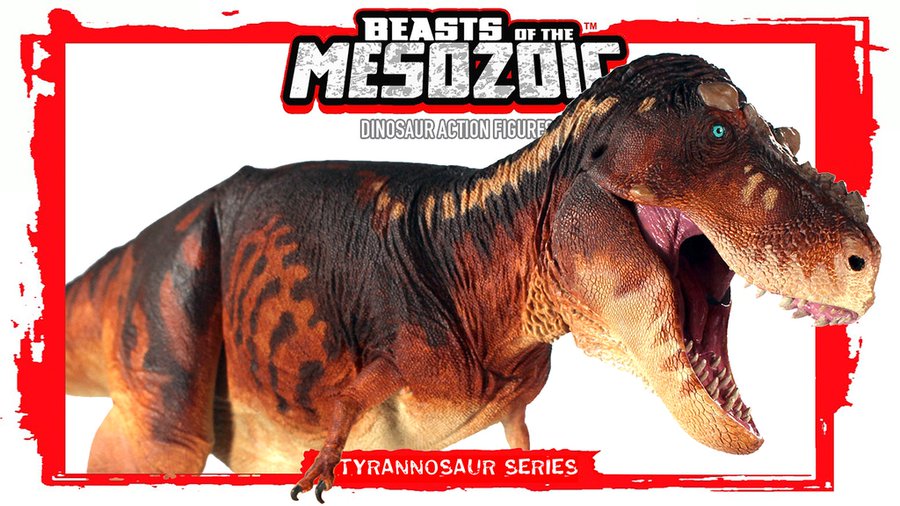 Fresh off completion of the Kickstarter Campaign for the Beasts of the Mesozoic: Tyrannosaur Series, creator David Silva joined Jurassic Outpost to talk about his work with Neca, McFarlane, the 2009 Jurassic Park Hasbro toy line, and his own collectible line: Beasts of the Mesozoic!
In the interview, David talks about his passion for creating and collecting action figures, his interests in natural history and scientific accuracy, and what it took to bring this project to life. Watch the interview below!
From the Beasts of the Mesozoic Kickstarter:
---
"Beasts of the Mesozoic is a line of scientifically accurate, dinosaur action figure collectibles with elaborate detail and articulation."

Created by David Silva
---
After completing a Beasts of the Mesozoic: Raptor Series in 2016, a Beasts of the Mesozoic: Ceratopsian Series in 2019, and finding success in creating nearly 40 different figures, David and Creative Beast Studio began work on the Tyrannosaur Series. The campaign exceeded its goal and is aiming to begin distribution next year. Previous series and other merchandise can be viewed and purchased in the Creative Beast Shop.
You can view some of the Tyrannosaur Series' incredible package art below, created by artists Raph Lomotan, Gabriel Ugueto, Raul Ramos, Shannon Beaumont, and RJ Palmer.
---
Be sure and check out our interview with David Silva on our YouTube channel, and stay tuned to see more from the Beasts of the Mesozoic action figure line. Let us know your thoughts on these figures below!
Images courtesy of Creative Beast Studio and Beasts of the Mesozoic.