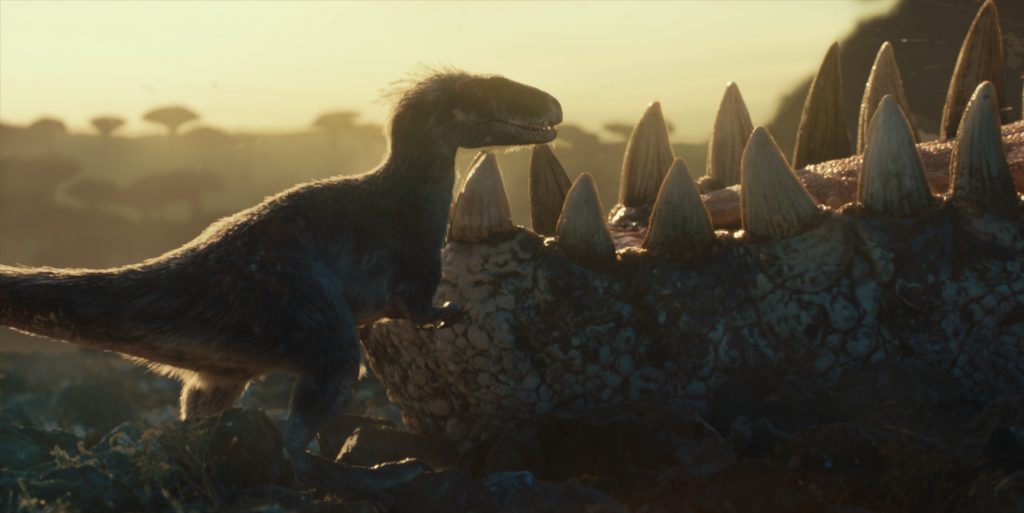 Universal has given CinemaCon attendees in Las Vegas a first look at Jurassic World Dominion. While the footage has not been released to the public at large, descriptions of what was shown have made their way online. *SPOILER WARNING* If you do not want to hear about any of the footage, now would be the time to navigate away.
The video starts out with some old footage of Jurassic Park director Steven Spielberg on the set of the 1993 film while holding up the original mosquito amber cane used by John Hammond. The footage transitions to several scene from the movie including: Chris Pratt running after dinosaurs in the snow, Bryce Dallas Howard being chased by dinosaurs on rooftops, and a familiar yet updated wardrobe worn by Laura Dern as she attempts to break out of a cage. Director Colin Trevorrow told audiences that the upcoming movie is all about answering the question, "If dinosaurs lived among us, would you be safe?" The footage shown answers that question with a resounding "NO."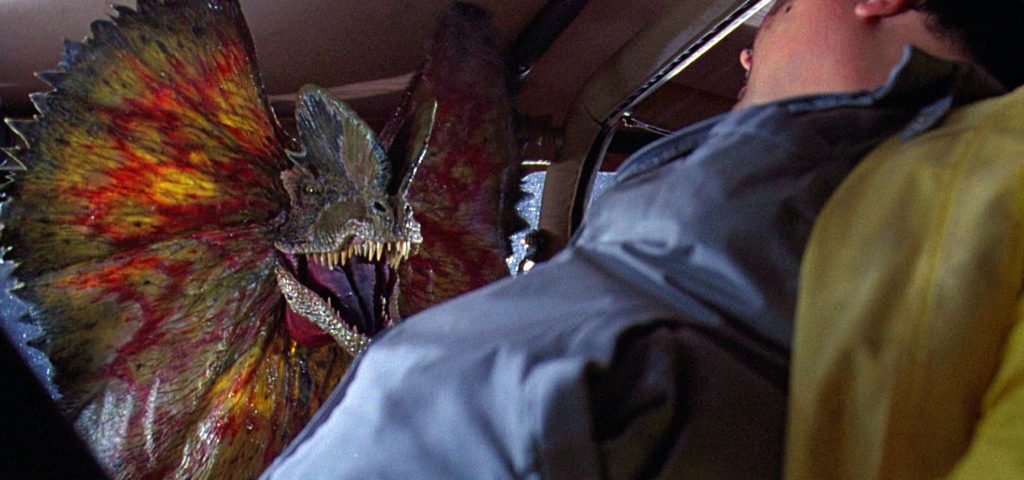 Rumors also report a full scale dilophosaurus was shown during the footage, making it's first in-person return since the original film (save for an unconfirmed hoot from the dinosaur heard in Jurassic World Fallen Kingdom). With the confirmed return of Alan Grant, Ellie Sattler, and Ian Malcolm, this film is shaping up to be nostalgic return to form for fans everywhere. Even Alan Grant's iconic fedora makes a return in the footage shown this week.
The likelihood of the footage hitting the internet is most likely slim, but just hearing about the presentation should give hope to fans of the franchise. With a little under a year to go before Jurassic World Dominion hit theaters, no doubt marketing for the film will start ramping up soon. Let us know what you are most excited for in Dominion in the comments below!