The reveals keep on coming! 2015's Owen Grady and Blue the Velociraptor have joined Mattel's Hammond Collection! Take a closer look at these two newly sculpted figures in this month's episode of Beyond The Gates.
Join Chris, Mattel's Greg Murphy, and animation supervisor Glen McIntosh who walk us through the detailed design process for both the toy and the film dinosaur! Check out the full episode below:
These two new figures are now available to pre-order exclusively (in the US) at Target.com! Don't miss your chance to wrangle Velociraptors with Owen Grady, and get your very own Blue by pre-ordering now.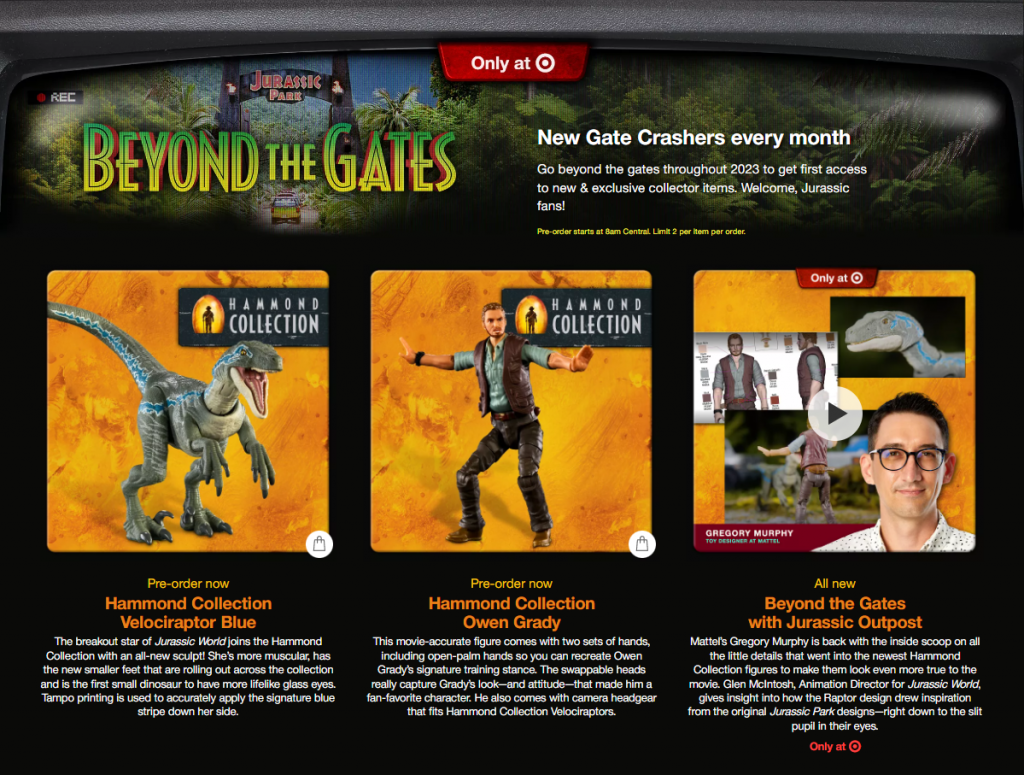 Don't miss more Beyond The Gates next month!