William Stout, whose book The Dinosaurs: A Fantastic New View of a Lost Era inspired Michael Crichton's Jurassic Park, presented a "Spotlight on William Stout" panel at San Diego Comic-Con Special Edition this weekend, and we were fortunate enough to attend. During the presentation he shared some very fun insights into his work on the 'Escape From Jurassic Park' animated series as well as stories from his career in the art and film industries – most interestingly those from his time in the world of Jurassic Park.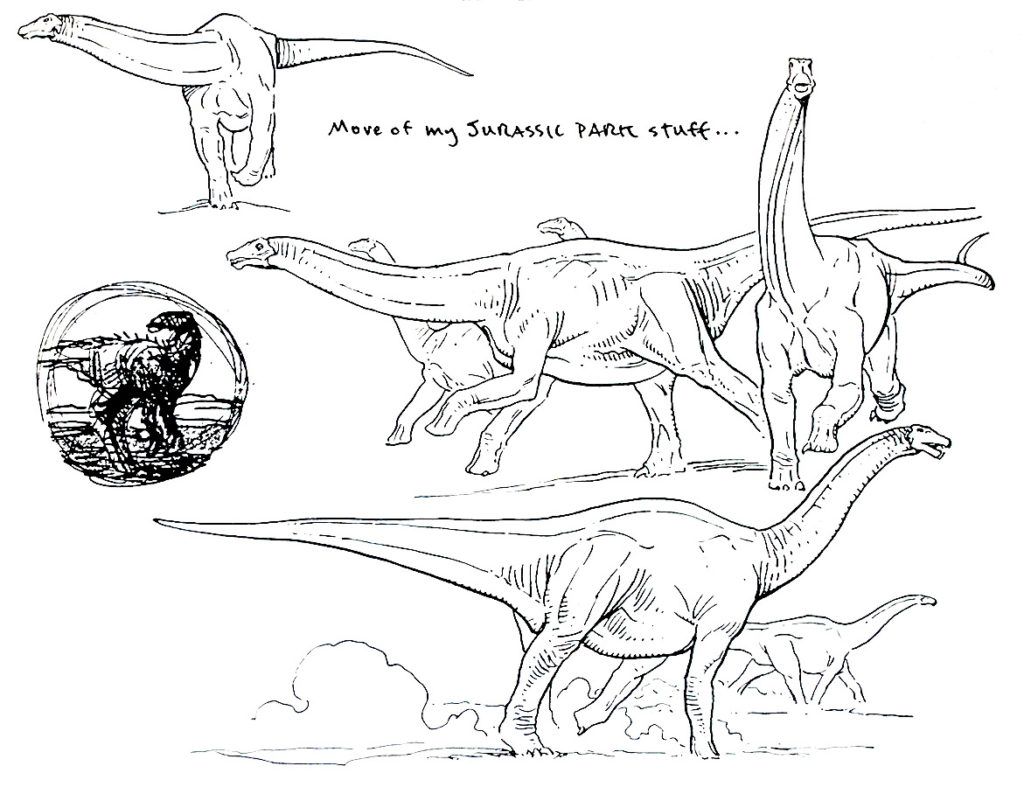 William Stout's career spans more than 50 years, and his love for dinosaurs spans even longer. He wrote and illustrated his book The Dinosaurs: A Fantastic New View of a Lost Era in order to incorporate and share new discoveries about dinosaurs' lives and behavior.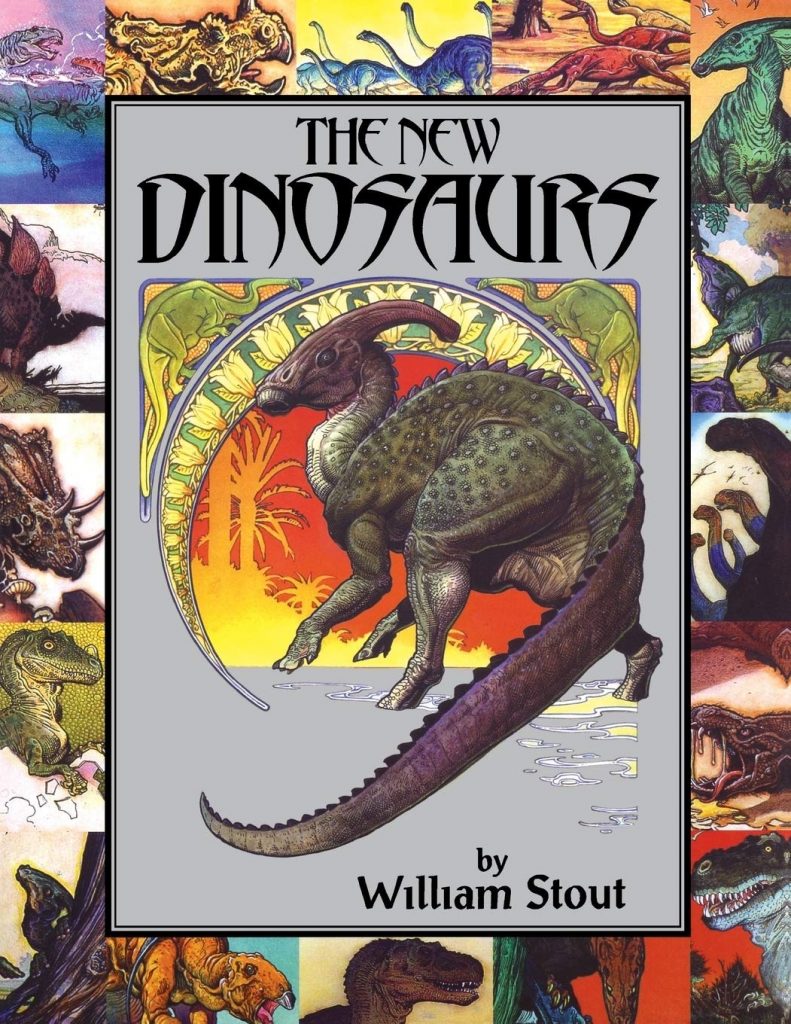 One of his first major film credits was Conan The Barbarian, and he first met Kathleen Kennedy (producer/executive producer of the first three Jurassic Park films) in the production office of that film. Through Kennedy and other connections in the industry, his name was in conversations surrounding the production of Jurassic Park in the early 1990s. Stout was among those considered by Steven Spielberg to be the production designer for the film. Though he was very interested and thought he could've been perfect for the job, Spielberg later chose Rick Carter (who did an incredible job). When asked about this, Stout said:
Stout certainly would have had a very unique take on the production of Jurassic Park. He remains a huge fan despite it all.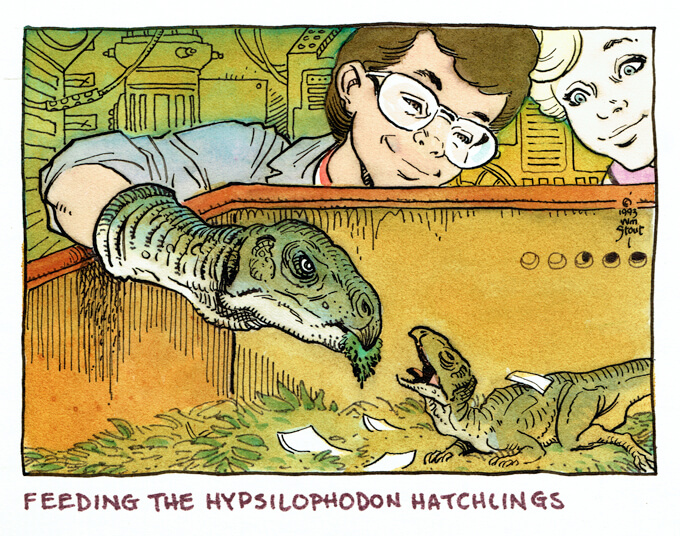 When asked about his time working on 'Escape From Jurassic Park', Stout said:
The unfortunate cancellation of the series is truly a shame. It sounds incredible every time it comes up in conversation, and it seems Stout really loved working on it. The image above, according to Stout, was "inspired by zookeepers feeding Condors at the San Diego Zoo." You can view some of his concept artwork for 'Escape From Jurassic Park' in the gallery below. Read our exclusive coverage of the full season one plot of 'Escape From Jurassic Park' here.
What do you think about these new insights and stories from William Stout? Let us know in the comments, and stay tuned for more Jurassic coverage from San Diego Comic-Con!
Images and concept art courtesy of William Stout. Visit his website to see his incredible Jurassic works and more!