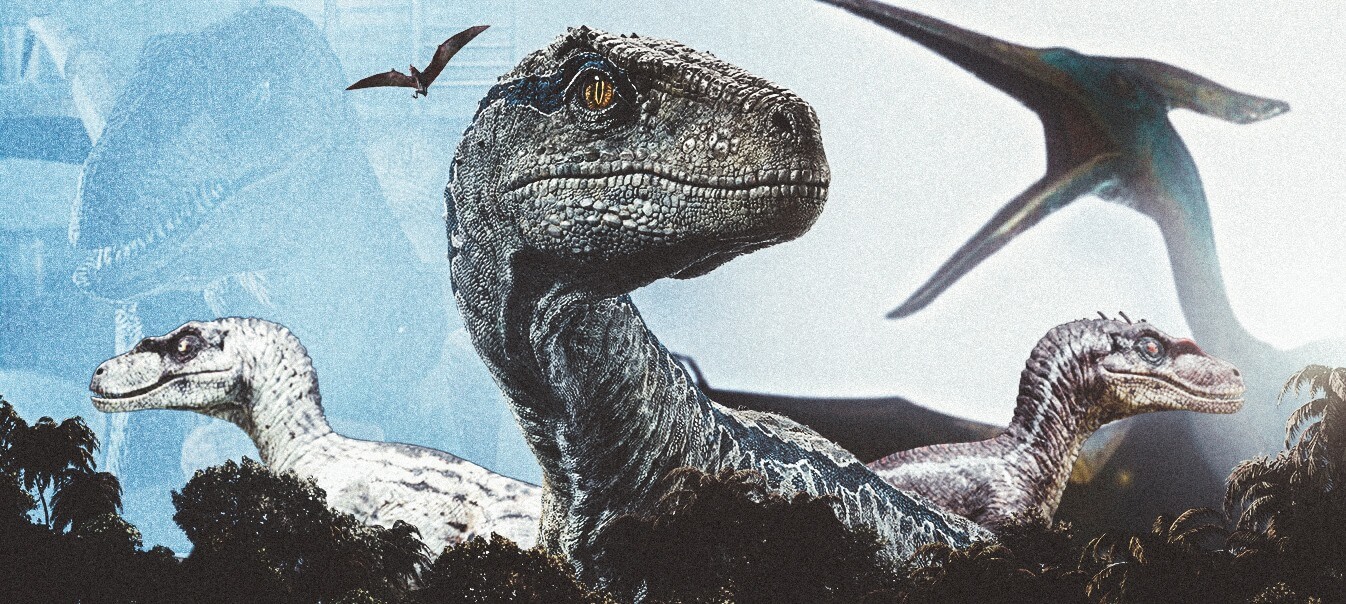 2021 is swiftly approaching. Jurassic World 3 is already shaping up to be an event unlike anything we have seen since the original Jurassic Park. With Sam Neill, Laura Dern, and Jeff Goldblum all returning for major roles in the upcoming film, it is easy to see that we are in store for a movie with some serious callbacks to the film that started it all. With the return of old human characters, Jurassic World 3 is posed in the perfect position to be a film that showcases the original aspects of Jurassic Park side by side with the new ideas put forth in the Jurassic World movies. We can talk about the human characters until the sun goes down, but at the end of the day, the highlight of Jurassic has always been the dinosaurs.
One complaint that we see time and time again is how different some of the dinosaurs look in the newer films. While some fans view these differences as a major drawback, it's time to take a hard look at how these perceived differences actually present a unique opportunity to showcase exactly what these dinosaurs are: genetically engineered, theme park…creatures. In other words, these dinosaurs are simply lab-created animals melding natural science and science fiction.
So today, let's take a look at some specific examples of these differences. Let's start with a classic: the mighty Stegosaurus. We first got a glimpse at the creature on Isla Sorna in The Lost World Jurassic Park. This Jurassic Park era Stego was on the more athletic side. As you can see below, it featured a straight tail and narrow head, which featured a beak of some sort. Its athleticism was put on full display when it sensed a threat in Sarah Harding approaching its infant.
Now, let us compare that to the Jurassic World era Stegosaurus. The new creation featured a heavier retro build, with a drooping tail and a wider head (with lips instead of a beak). Their coloration is slightly different, and their skin texture is entirely different than their park counterparts. We're first introduced to them roaming Nublar's Gyrosphere Valley in Jurassic World, presumably engineered under Masrani's supervision to achieve certain goals.
In a universe where scientists have been cloning and creating new dinosaurs for over twenty five years, these differences can be explained by genetic manipulation. Perhaps the old Stegosauruses were just too agile and destructive with their more athletic build and size. Maybe the Jurassic World scientists realized a beefier build appealed to the parks older demographs who imagine dinosaurs with more outdated views. Questions like these are exactly the kind of lore I believe are ripe for answering in Jurassic World 3. Before we move on to how exactly the movie can present those answers in a natural way, let's take a look at another dinosaur example.
The Ankylosaurus is well-known for the armor plating all along its back, but the different eras of Jurassic took the animal in otherwise different directions. We first see the Jurassic Park era Anyklosaur in Jurassic Park 3 as it lumbers underneath the tree some of our characters are hiding out in. It touts rougher scale-based armor with a smaller, colorful head. It has a narrow and angular build overall and is not overtly large.
Once again, let's look at the Jurassic World edition Ankylosaurus that we see duke it out with the Indominous Rex. Not only is the Jurassic World era animal bigger, it has defined armor plating and a larger, uniform-color head. Just like the Stegosaurus, it sports a bulkier, stockier build overall. It's been theorized that 'World's' Anylosaurs are female counterparts to 'Park's' males.
Ankylosaurs and Stegosaurs are only scratching the surface. Numerous other species have distinct sub-species within the Jurassic films, with 3 different Pteranodon breeds, over 3 different breeds of Velociraptors, plus a variety of sexual dimorphism seen within Parasaurs, Brachiosaurs, and more.
The best step for Jurassic to take is to embrace the differences and use them as a tool to enrich the deep mythology the universe has already given to us. I mean, who wouldn't want to see the Jurassic Park 3 raptors running around Blue? That sort of variety in appearance is a treasure trove of rich story that has largely only been explored by the DPG marketing campaign for Jurassic World Fallen Kingdom. It's important to not stifle that variety, but embrace it fully, and bring all these elements from various films together.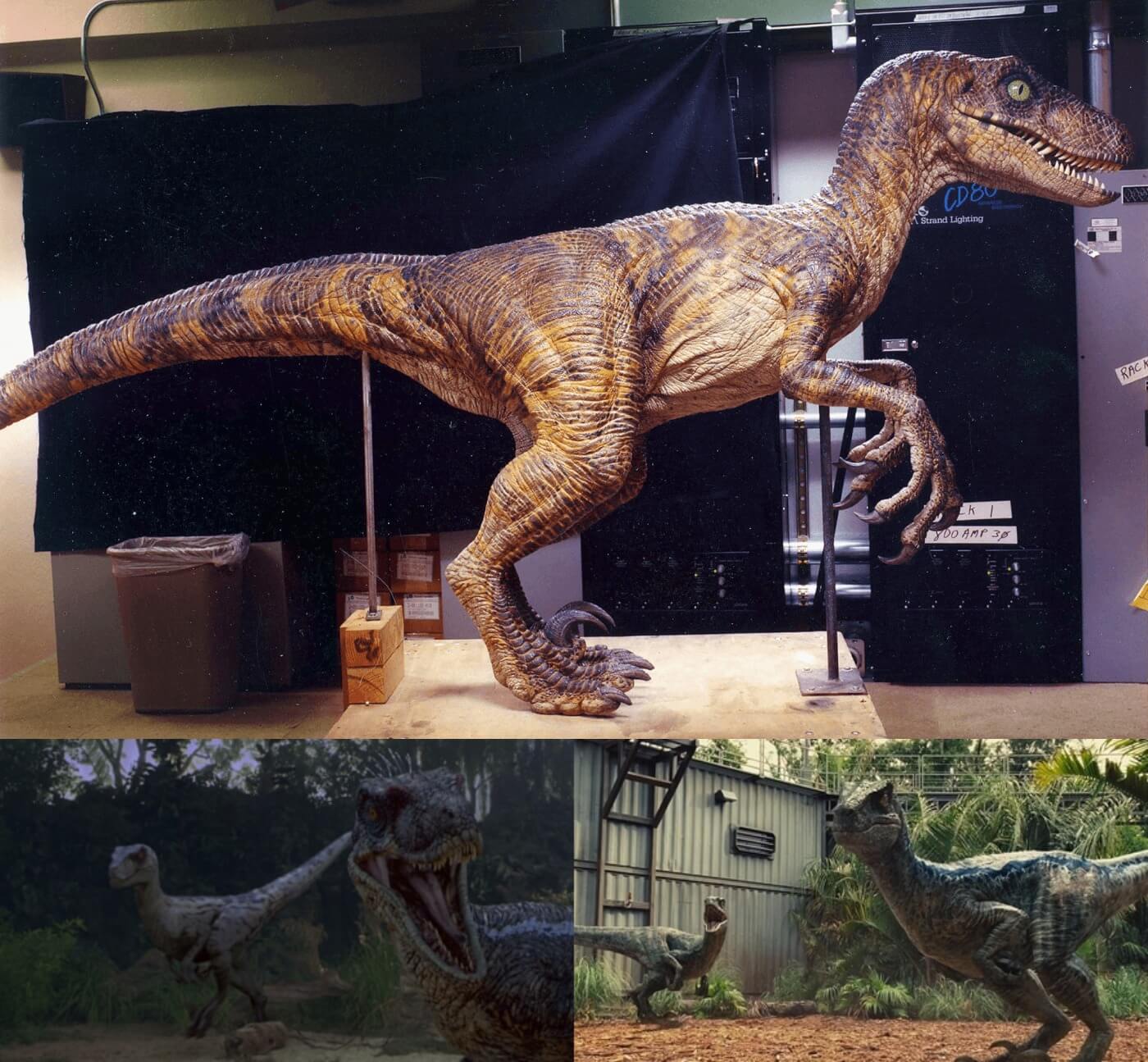 However, not every difference is a canonical variation – the T. rex of Jurassic World being a prime example. Many fans have complained she looks off from her Jurassic Park appearance – and it's true – the design has changed in more ways than just aging. This love for Jurassic Park's iconic designs is another prime reason to bring them back. Not just nostalgia – they're some of the most iconic creature designs in cinema. Embrace the masterclass work of Stan Winston Studios, Crash McCreery and ILM that laid the foundation for Jurassic World.
We know that Jurassic World 3 director Colin Trevorrow plans to expand the universe even more and deal with these creatures on a much larger scale now that they're part of our world. One of the best ways to explore this evolution naturally, while keeping it tied to the past films is to simply go back to the older, forgotten dinosaurs. Likewise, we can finally explore how these various subspecies may interact – what would a crossbreed of a Jurassic Park female raptor and JP3 male raptor look like? Or would they never have the chance, fighting for territory instead?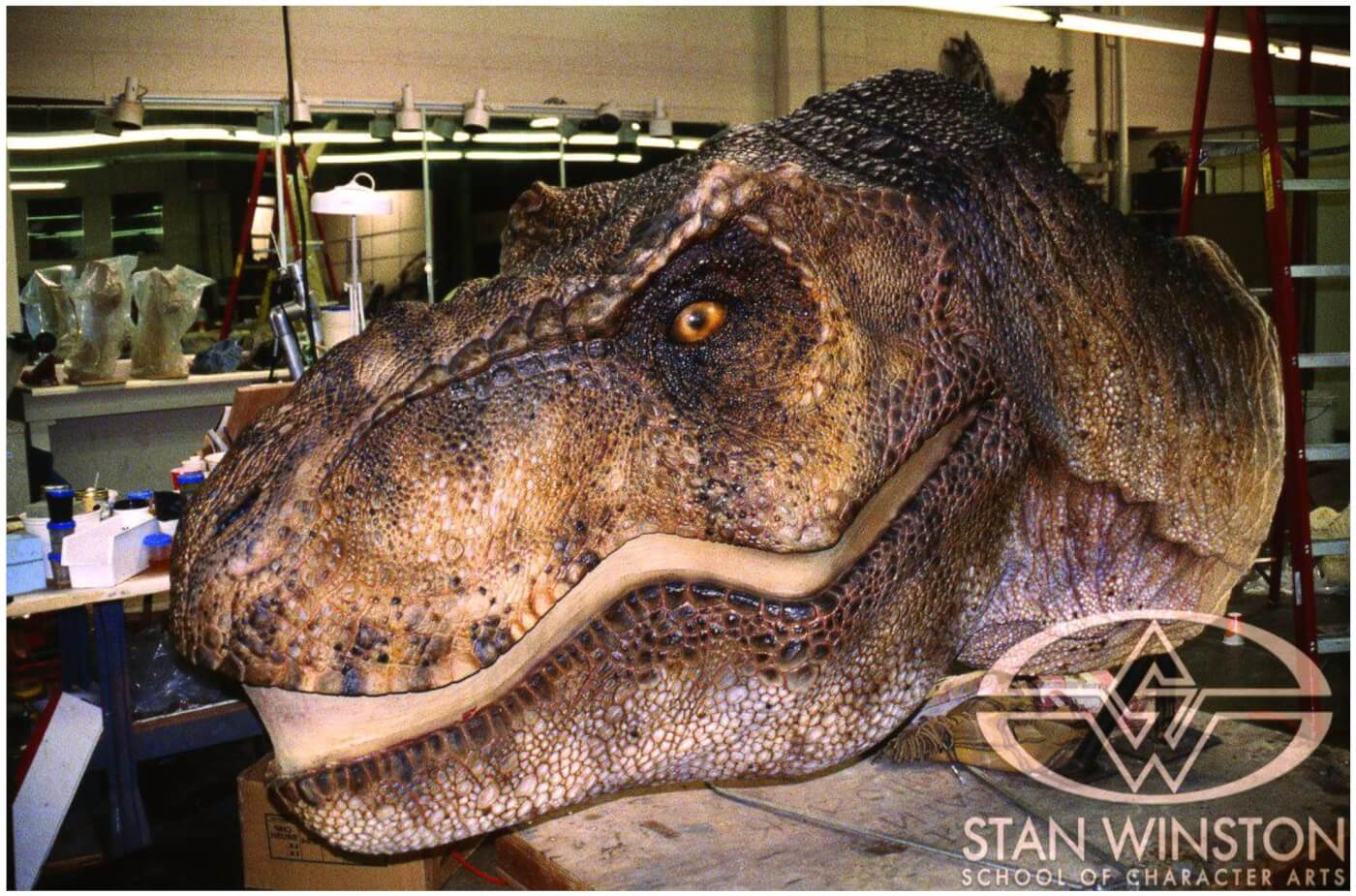 What makes the Jurassic Park novel so great is that it tackles the science aspect of the story head on – the novel version of Wu has candid conversations with Hammond about manipulating the DNA of the dinosaurs to alter their physical characteristics and change the way they behave. If we're trying to find inspiration, that's where to start the search. Having a character in the movie, like Wu, explain the differences between all the animals on screen only serves to deepen the canon in a positive way. Not only that, it serves as a natural explanation for why Project IBRIS with the raptors at Jurassic World was (eventually) successful compared to the more aggressive raptors from the previous movies.
What are your thoughts on the dinosaur differences? Is this a purposeful creation from Jurassic Park scientists, or do you think the filmmakers were just looking to switch up the styles? If you believe the science backs it up, would you like to see it explained on screen? Sound off in the comments below and tell us how you would explain the uniqueness of the dinosaurs!