We finally now have our first clip from the upcoming season of 'Jurassic World: Camp Cretaceous'!
Titled "Mosasaurus Ocean Chase", this 4-minute clip picks up not long after we last saw our intrepid campers as they attempt to drive the boat back to the mainland. Somehow, Darius is already in the ocean as a Mosasaurus is heading toward him.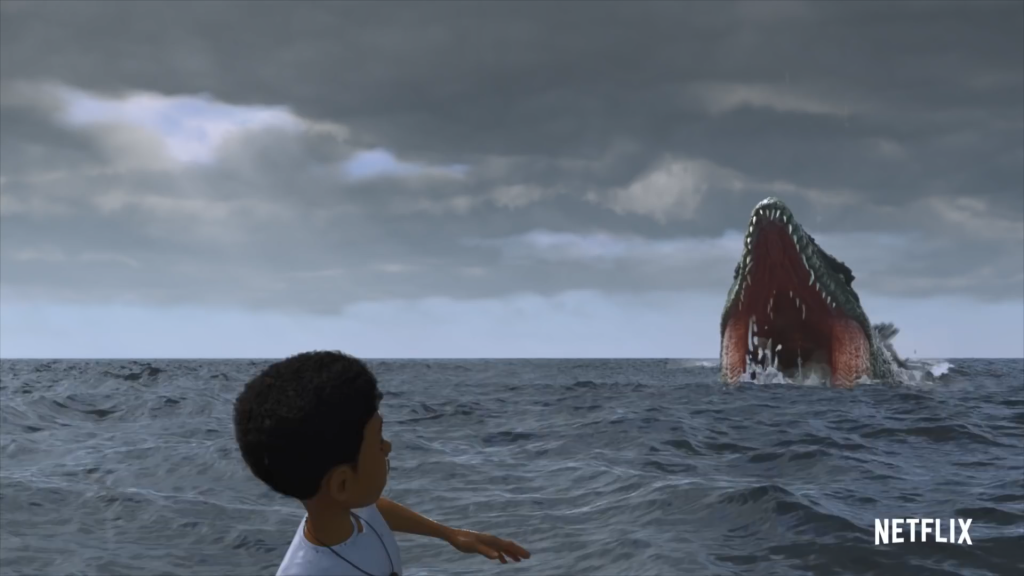 To make matters worse, his leg is caught in a rope and some seaweed (without any context, it is hard to imagine how this happened). Kenji dives in for the rescue as the Mosasaurus continues to swim in their direction. Tensions rise, until finally they both make it back to the boat before being gobbled up by the massive prehistoric reptile.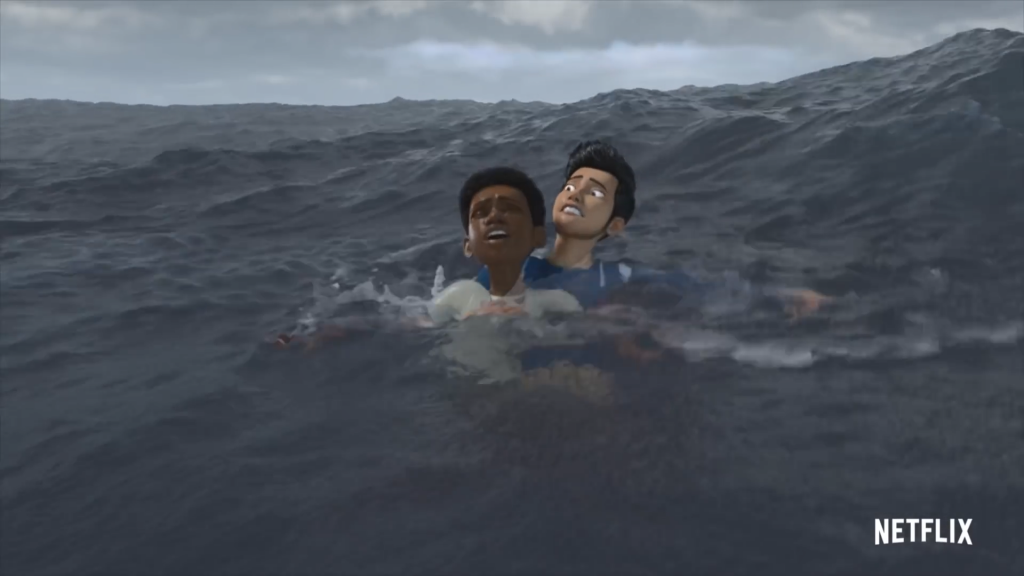 Unfortunately, the Mosasaur isn't finished with them. It proceeds to violently thrash itself against the boat, jostling the campers all over the deck.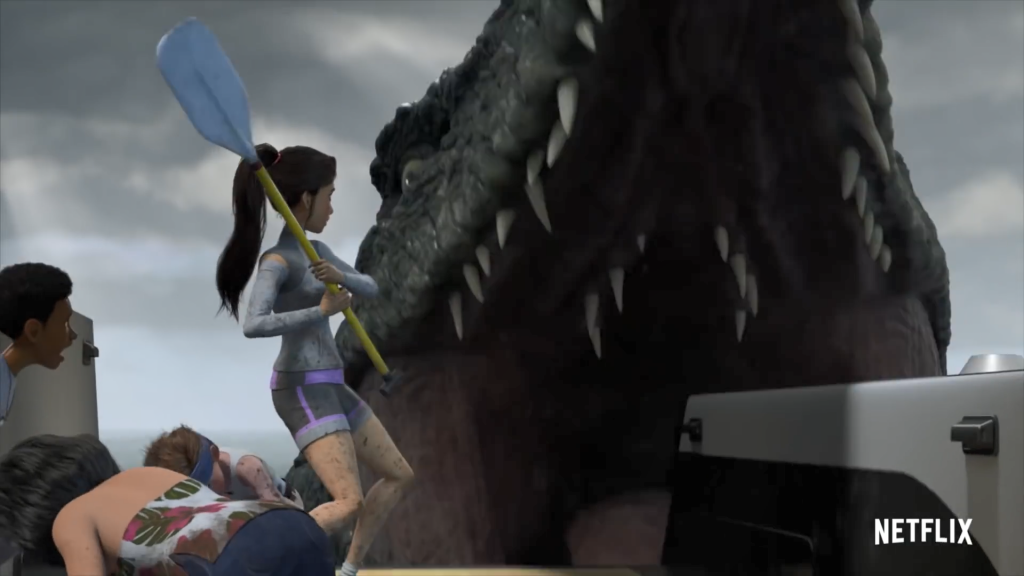 A body of land is seen not far ahead of them, as the Mosasaur thrusts itself into the air before landing with a crash and a splash against the boat… and the clip fades to black.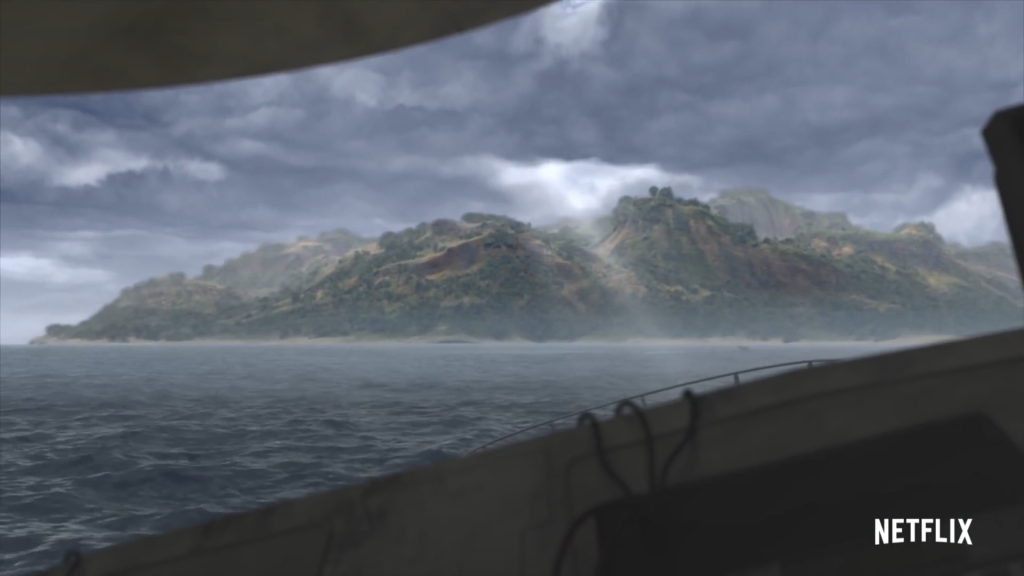 This clip was pretty exciting and well-executed for the show and does definitively answer the question as to why they clearly don't make it to the mainland as intended. While it is a shame we didn't get a real look at the mysterious new island that they end up on, we are only a week away from the release of the fourth season at this point: December 3rd on Netflix.
Does this clip excite you for the new season, or are you going to just watch the 'Dominion' prologue again, instead? Share your thoughts in the comments below and stay tuned to Jurassic Outpost for the latest!