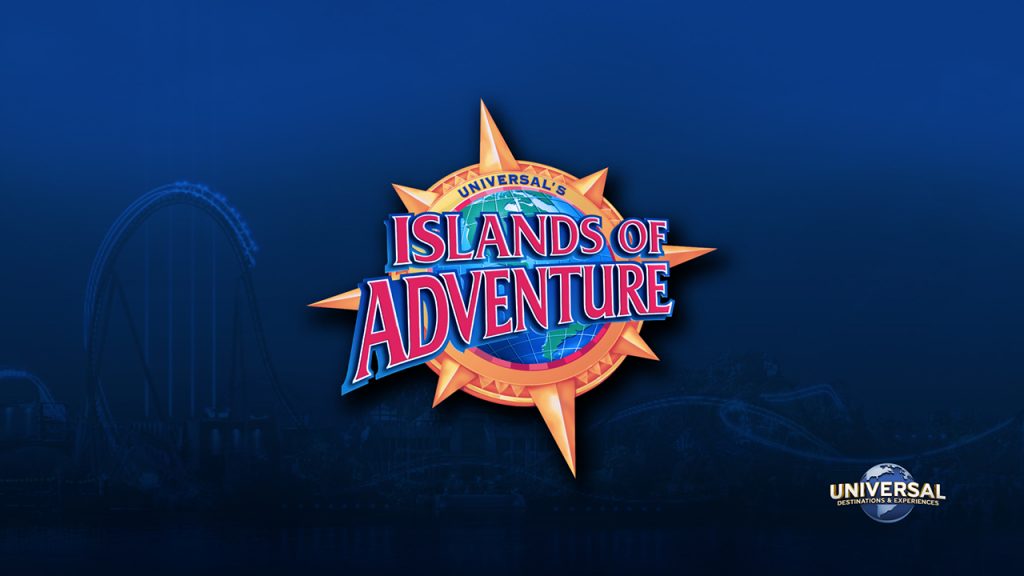 When Universal's Islands of Adventure opened to the public in 1999, guests experienced fully immersive lands with unique characters, stories, and rides. Guests were literally thrown into unique and captivating adventures with many of their favorite characters and stories. An incredibly important part of the journey that the guests experience is the unique music for each land that could only be heard in the parks, or if you were lucky to snag a physical copy of the soundtracks (regular or the 2000 special edition.)
Until now, that is!
After teasing the release for several days, Universal officially released their Islands of Adventure soundtrack online for everyone to enjoy! Their playlist includes twenty songs, all of which serenade guests as they make their way through the various islands and attractions at the theme park. This includes specialty music written and composed for the Jurassic Park portion of the park!
The tracklist is as follows:
1. "The Call to Adventure / Main Theme"
2. "Confisco's Grill"
3. "Ocean Trader Market"
4. "Welcome to Seuss Landing"
5. "The Cat in the Hat"
6. "Circus McGurkus Cafe Stoo-Pendous"
7. "The Lost City"
8. "Sinbad Bazaar"
9. "Merlin Woods Plaza"
10. "Jurassic Park Calypso"
11. "Camp Jurassic"
12. "Thunder Falls Terrace"
13. "Toon Walk"
14. "The Wacky World of Jay Ward"
15. "Popeye's Sweethaven"
16. "The Funny Business" 2:00
17. "Marvel Super Hero Island Main Street" 2:47
18. "Doctor Doom" 2:31
19. "Banner's Science Park" 2:07
20. "The Adventure Lives On" 3:39
While the digital album/playlist includes [most] of the original music that was made specifically for Islands of Adventure, it does not include licensed ambient music that is also present in the park. So, the music surrounding rides and lands like Reign of Kong, or the Wizarding World are absent, as well as all of the extended Jurassic Park and The Lost World tracks heard in and around the Jurassic area.
There is also no word, as of yet, if Universal plans on releasing the album on other digital outlets like iTunes or Spotify, or if they plan on having a physical copy re-release. We surely hope for all of the above! Especially with the very successful collectible Halloween Horror Nights vinyls that have been released over the last few years, a physical copy seems like a no-brainer!
Would you get a copy of the Islands of Adventure soundtrack if Universal released physical copies? Are you hoping that it comes to Spotify or iTunes? Let us know in the comments below!