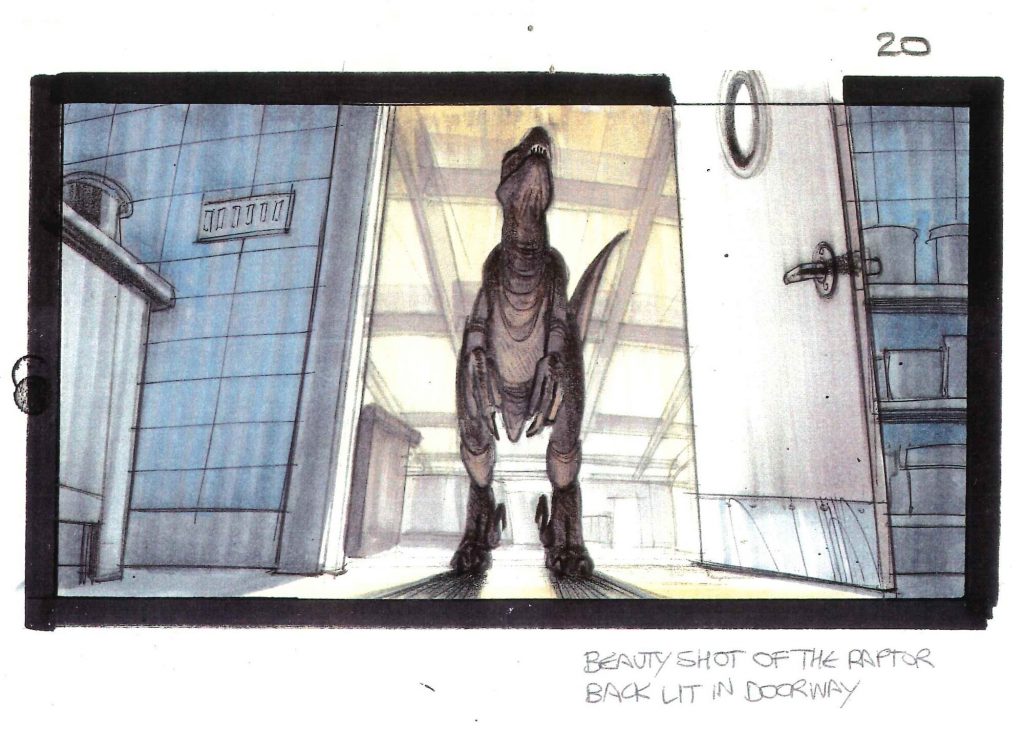 Jurassic Park had an army of artists that helped shape the visual look of the film. Pre-production began in the summer of 1990, a full three years before its 1993 release date. During that time, the scripts changed pens between different writers, but the art department kept churning out images that didn't necessarily match anything from them. Ideas were freely explored using Michael Crichton's novel as the main source, while the artists injected their own personalities.
Leading the art department was Jurassic Park's Art Director John Bell, who we interviewed back in 2015. He also worked on the sequels: The Lost World: Jurassic Park, Jurassic Park 3, and Jurassic World. Despite his involvement in the franchise beginning almost 30 years ago, there are still many pieces of artwork he created that have yet to see the light of day. There was so much that his team created that it would likely fill an entire library!
That is why we are elated with the new posts John made on his website of previously unseen art from Jurassic Park!
Below are a small sample of what you will see: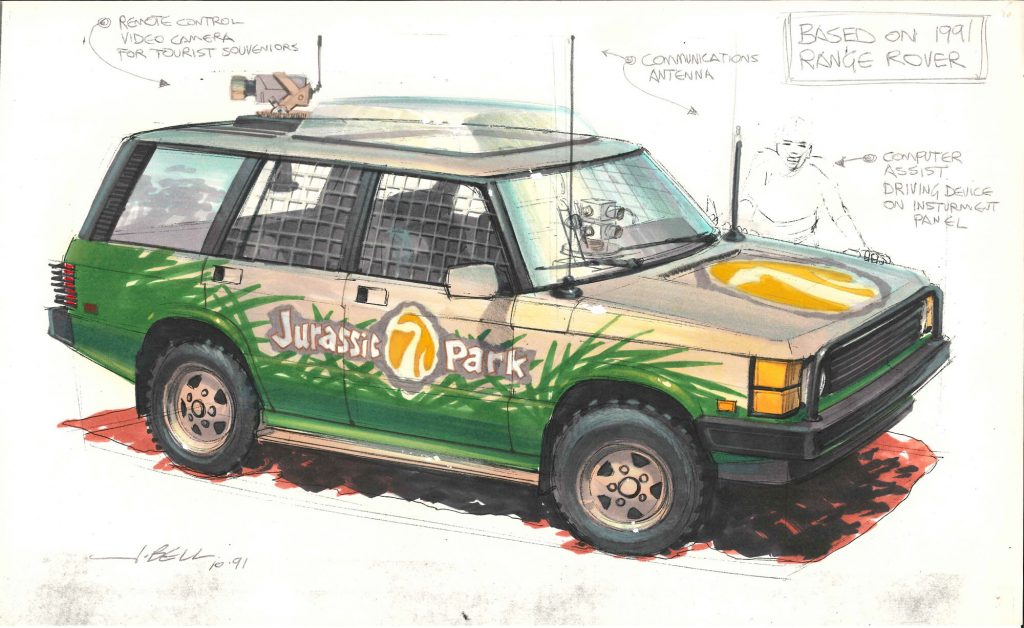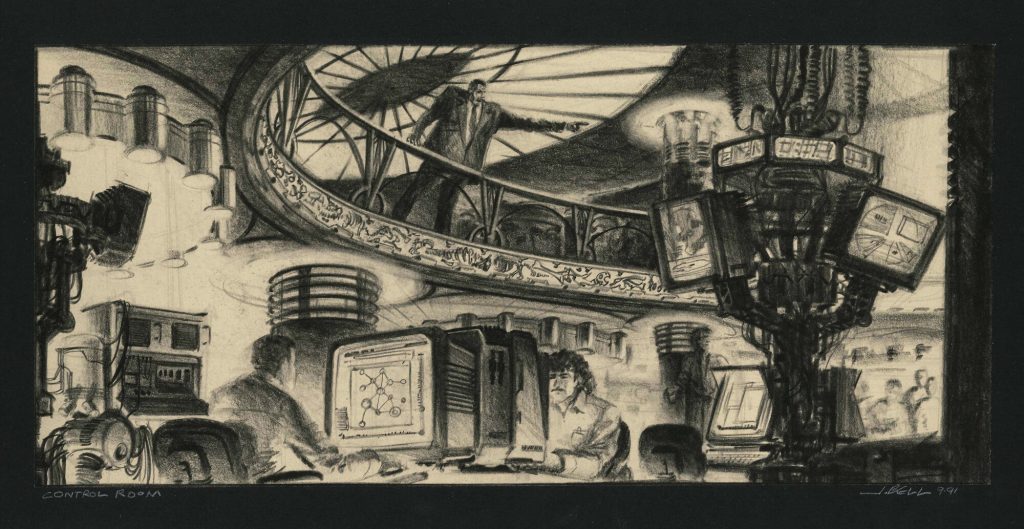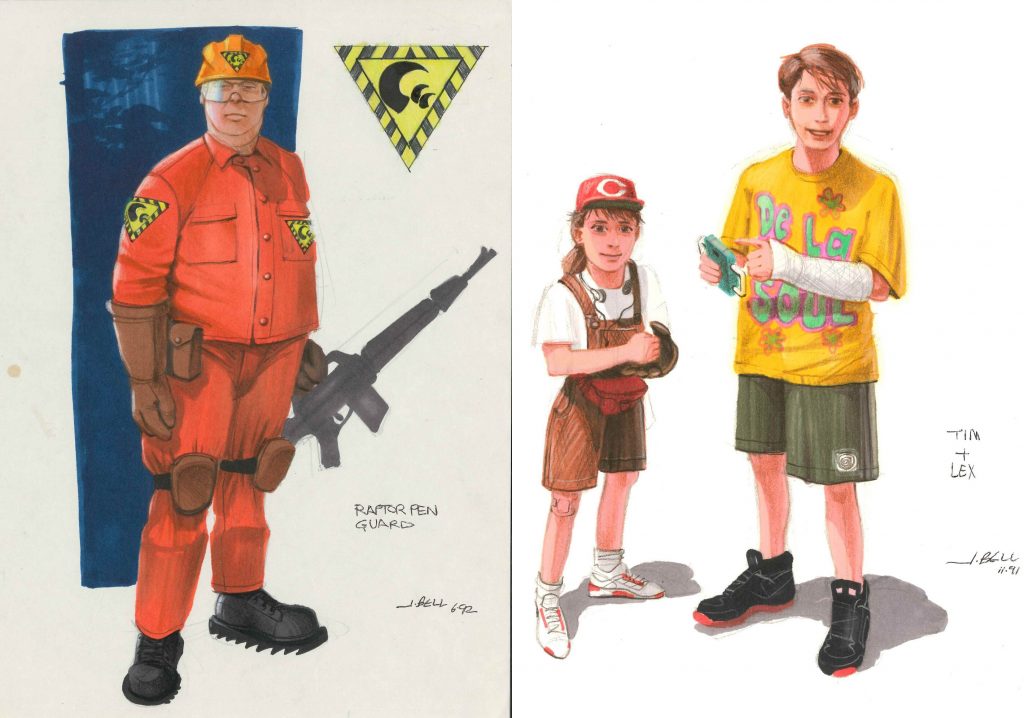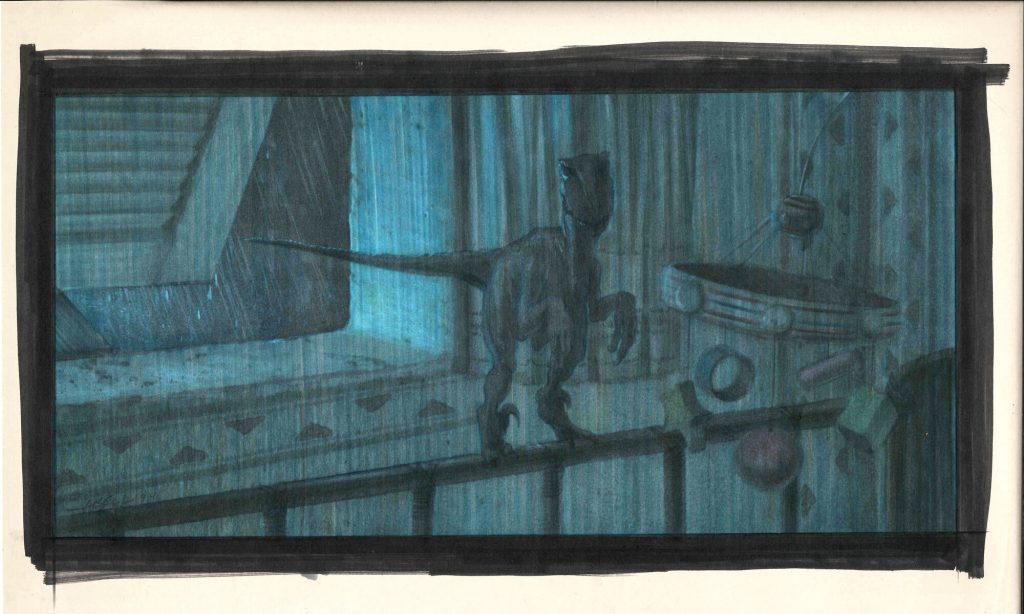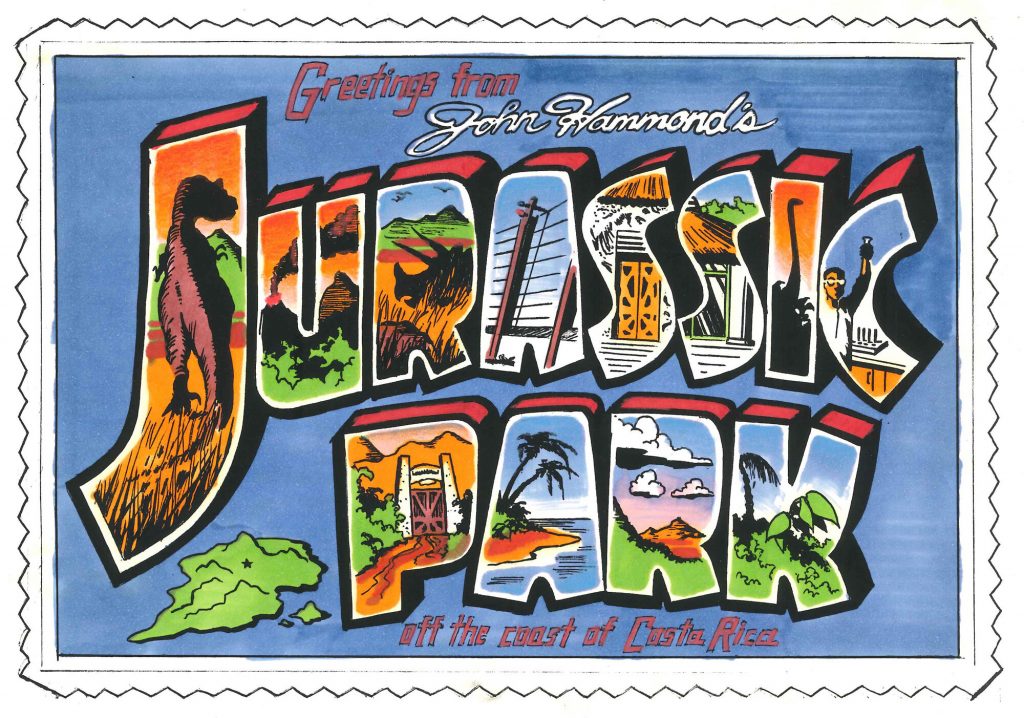 His site also features some new amazing artwork from The Lost World: Jurassic Park! The amount of detail and ideas he had for the film's various vehicles is astounding; including a "life pod" used as protection against big predators such as Tyrannosaurs Rex!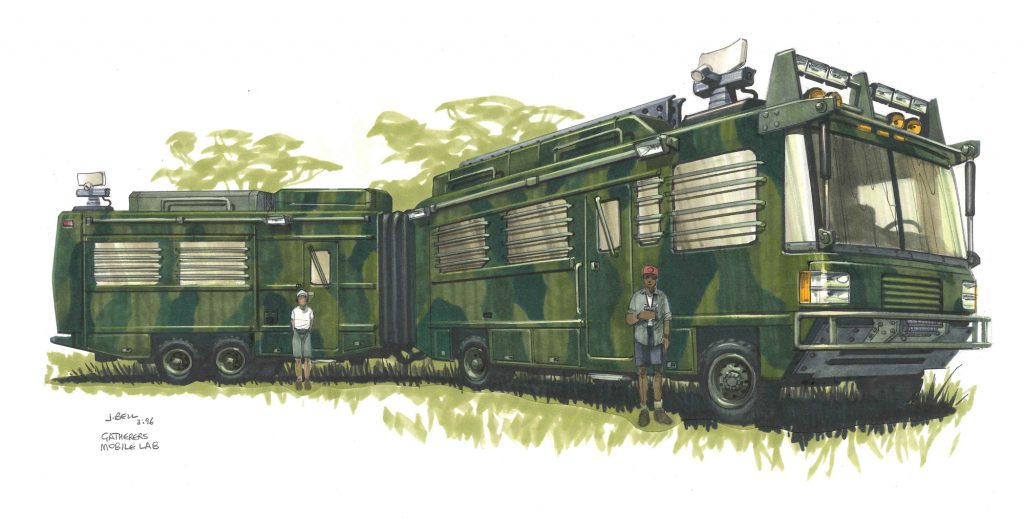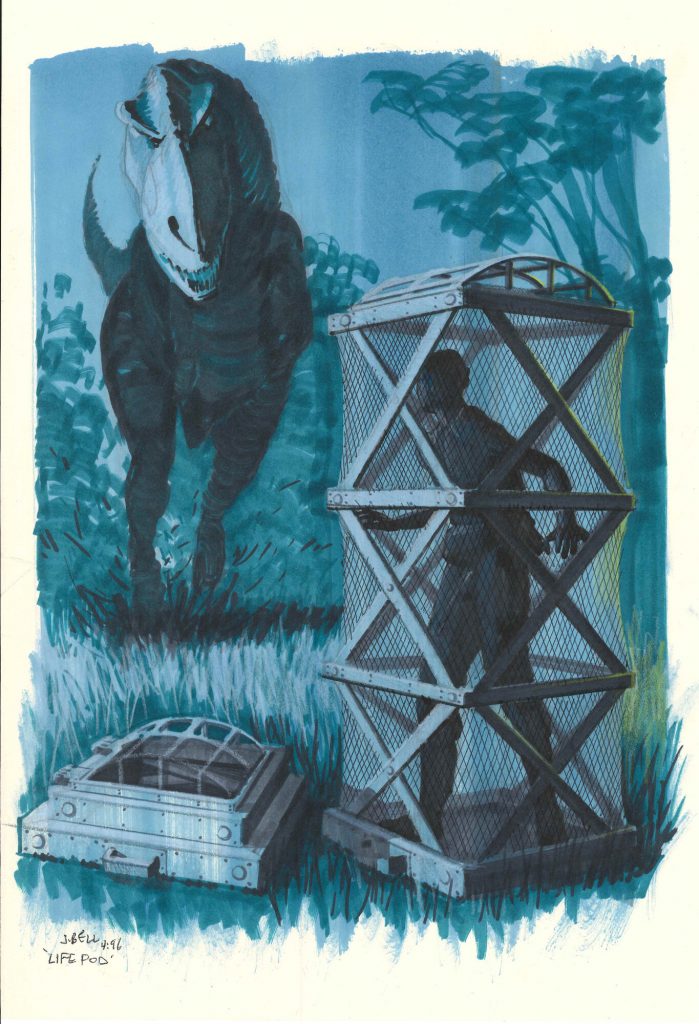 John has also shown, for the first time, artwork he created for Jurassic Park 3! This is especially fascinating to see since Jurassic Park 3 never had a "Making Of" book like the first two films did; leaving insights on its filmmaking process only on DVD/BLU-RAY bonus features, magazine articles, and other websites from those involved. His new page features impressive unused vehicle designs and early versions of the incubators!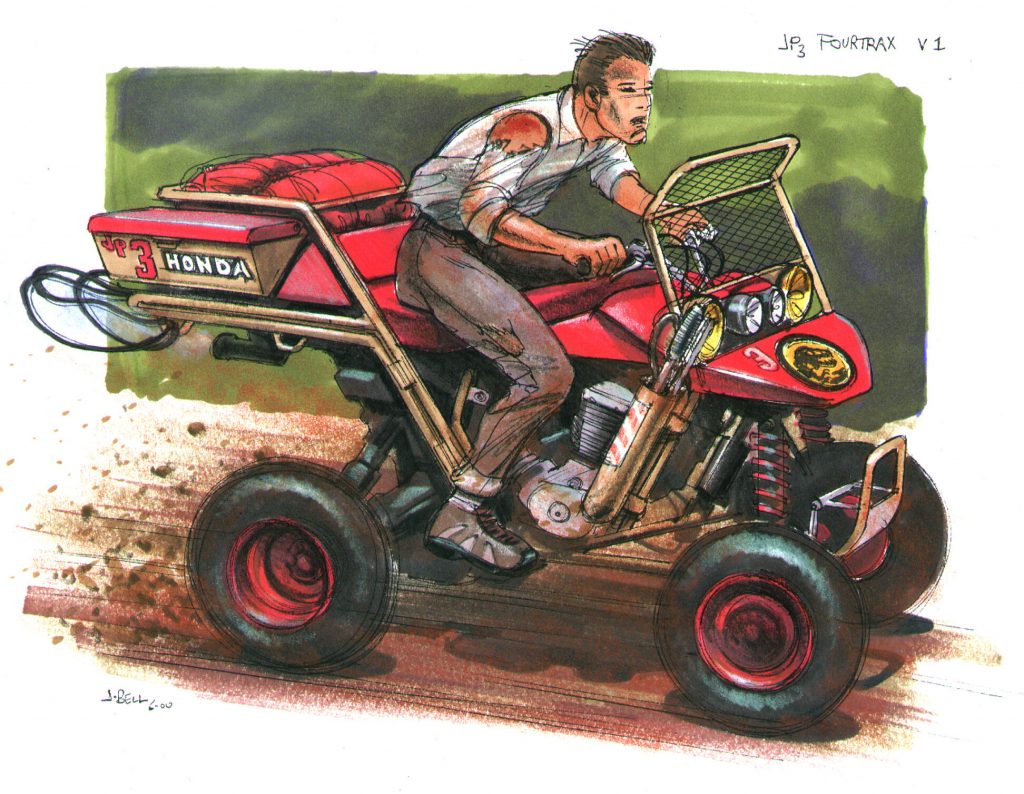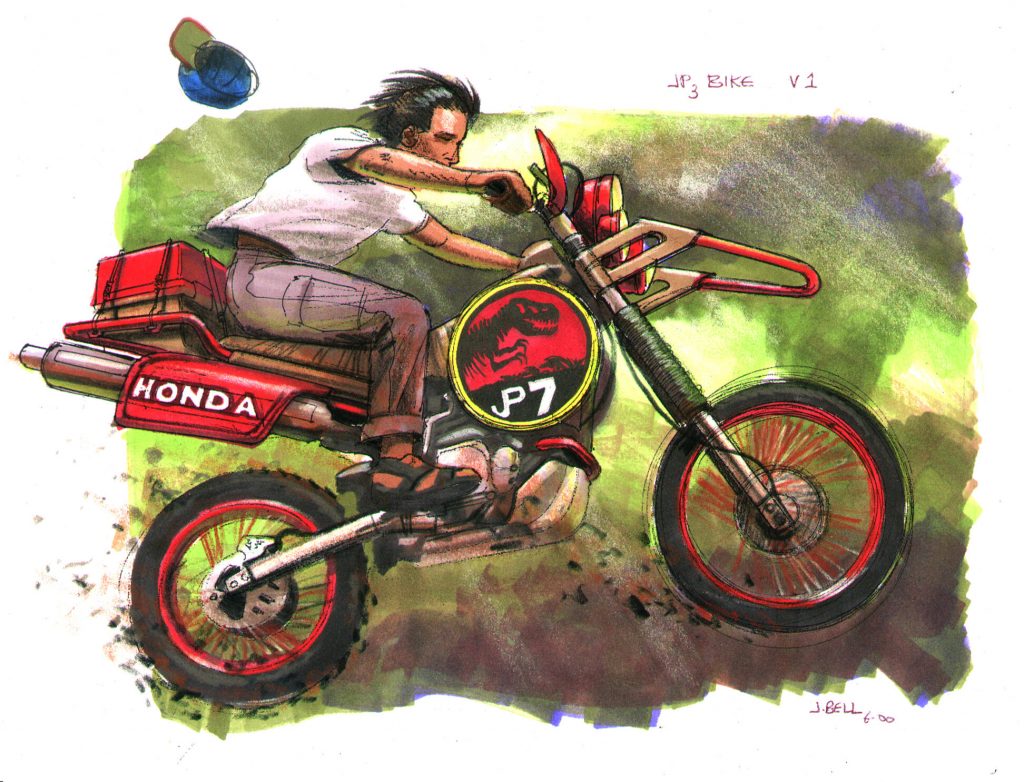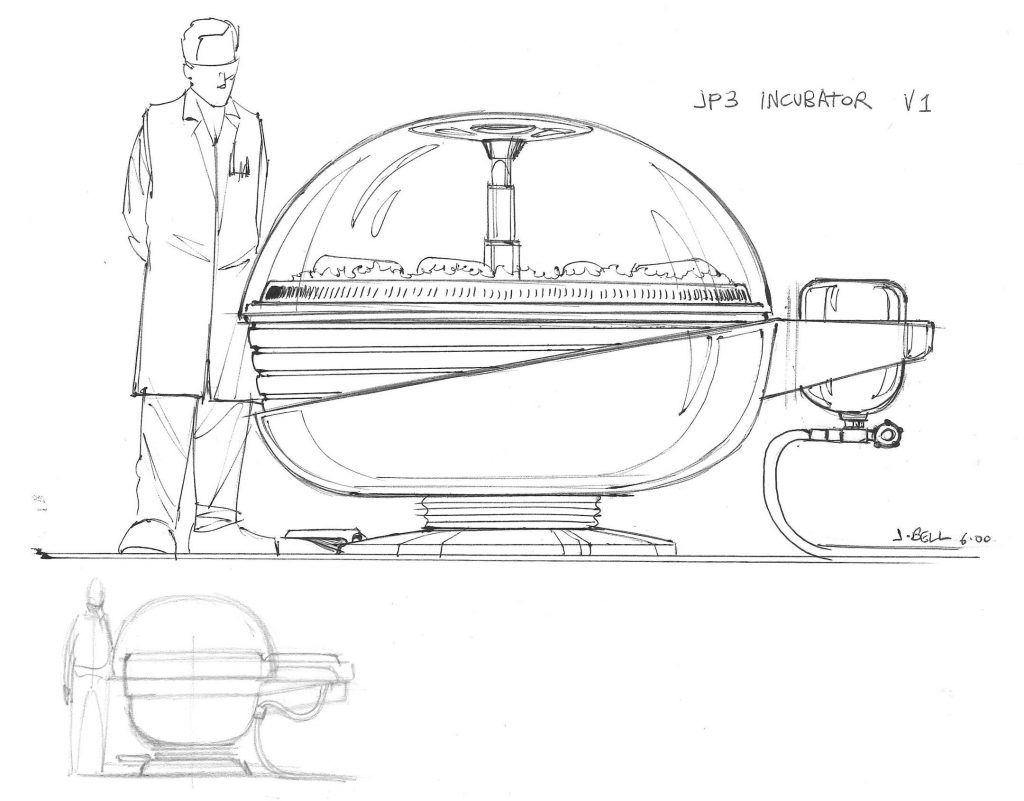 And finally, we have additional artwork John created for Jurassic World, or as it was simply known to him at the time as Jurassic Park 4. We now have an incredible look at some of his more futuristic designs meshed with his older ideas for Jurassic Park in a way that would have been incredible to have seen on film!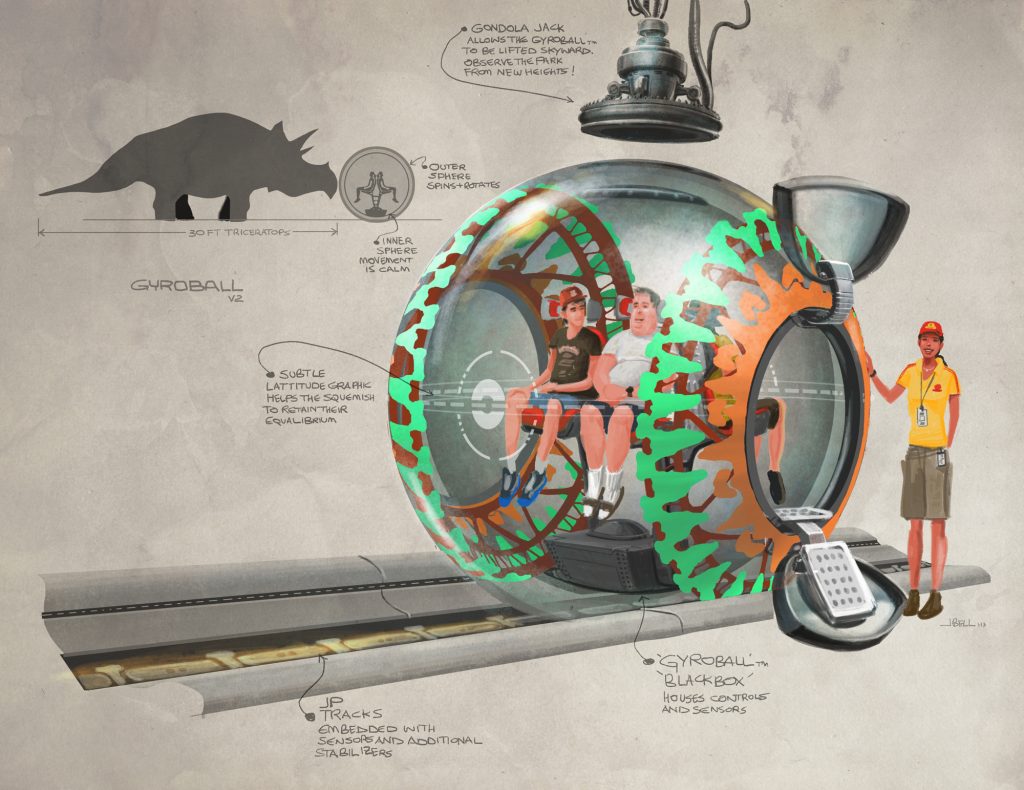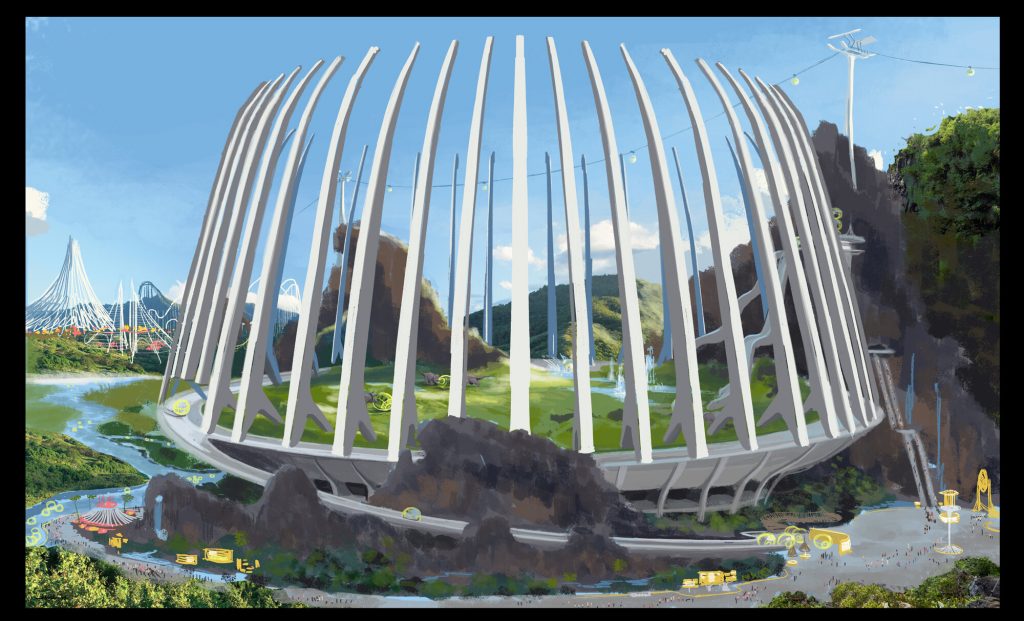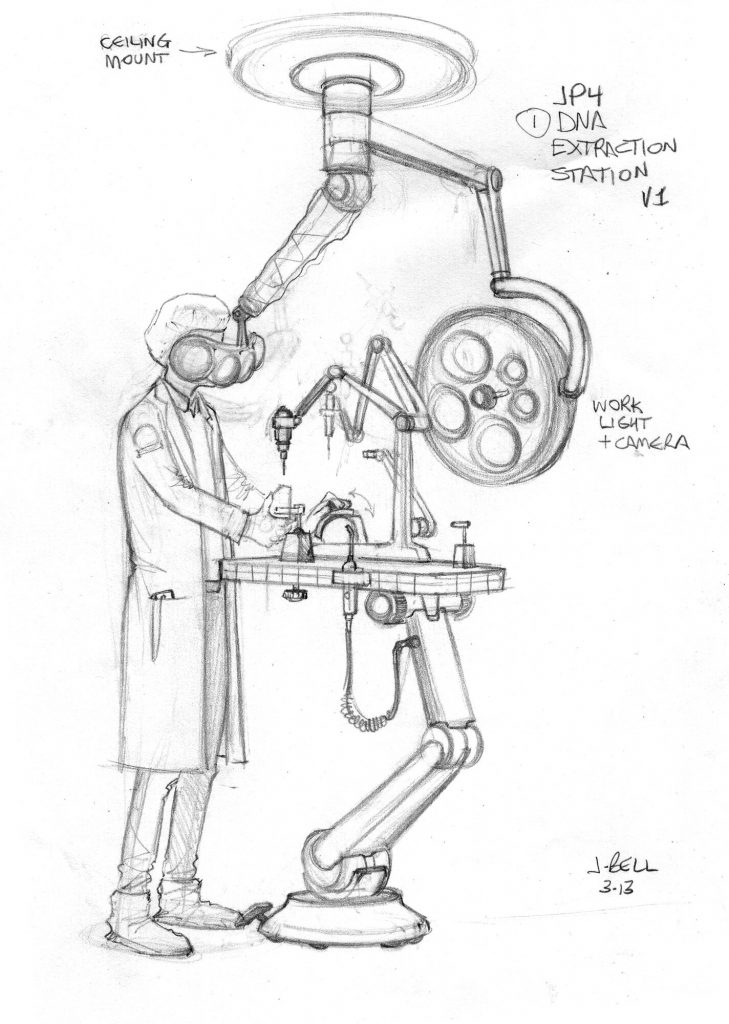 It's amazing that after all this time we are still getting never-before-seen material from the older films of this franchise! No matter how any of the films turned out, it goes to show just how much time and effort went into the creation of them. And who knows, maybe more will be seen someday?
In a darkened room, in an empty building with a dirty floor, it waits…
Be sure to visit John Bell's site for additional art and browse his very own shop where you can buy some of his original work!