Insight Editions has two new Jurassic World-related books on the horizon that fans of the franchise will certainly be hungry for!
The first book will salivate anyone who likes to cook up new dinosaurs— I mean food— in their labs! 'Jurassic World: The Official Cookbook' (available on April 19th) has every recipe you need to avert disaster in the kitchen and the park!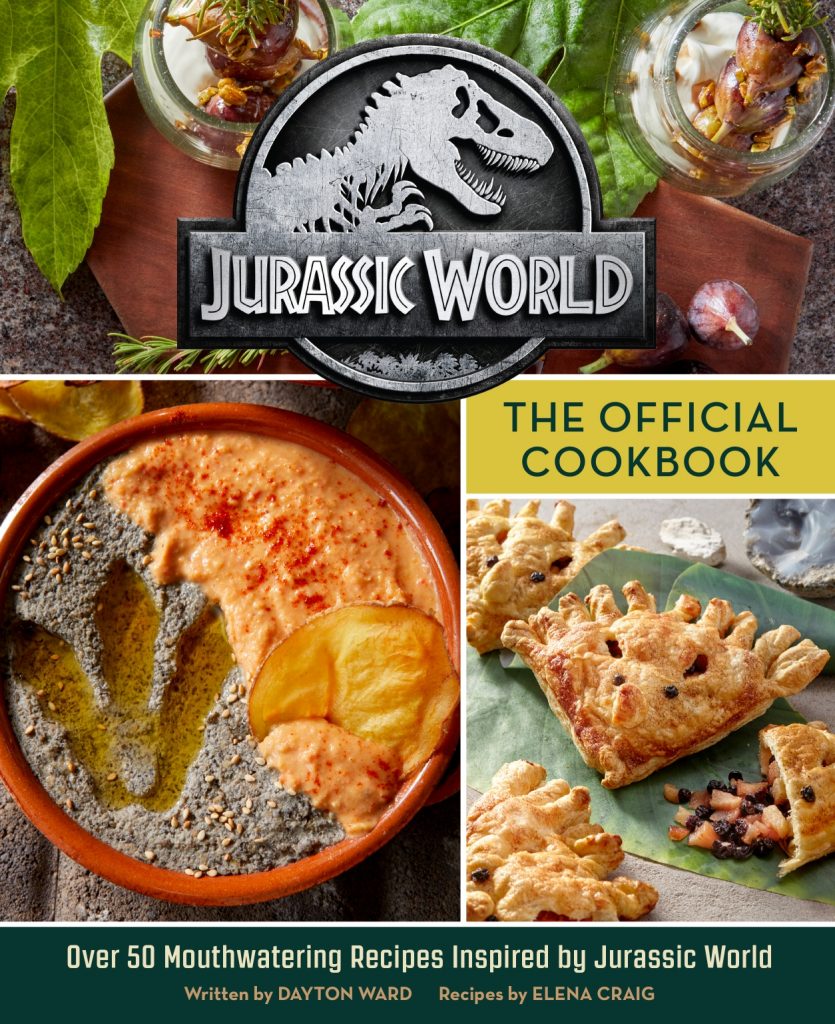 "Designed to look like an in-world souvenir sold at the park, this colorful cookbook features approachable at-home recipes for treats and dishes that celebrate the different regions of the iconic park and the miraculous dinosaurs that live there. Cook up some Fossilized Flora Pastry Puffs from the Triceratops territory or enjoy a Raptor's Claw Scone from the Junior Paleontologist's Menu. Nosh on some Shrimp à La Isla Nublar, inspired by the Mosasaurus Feeding Show in the Jurassic World Lagoon. And for those whose appetites run to the truly gargantuan, try the King of Steaks, a massive grilled sensation worthy of T. rex herself – be sure to bring your whole appetite for this one!"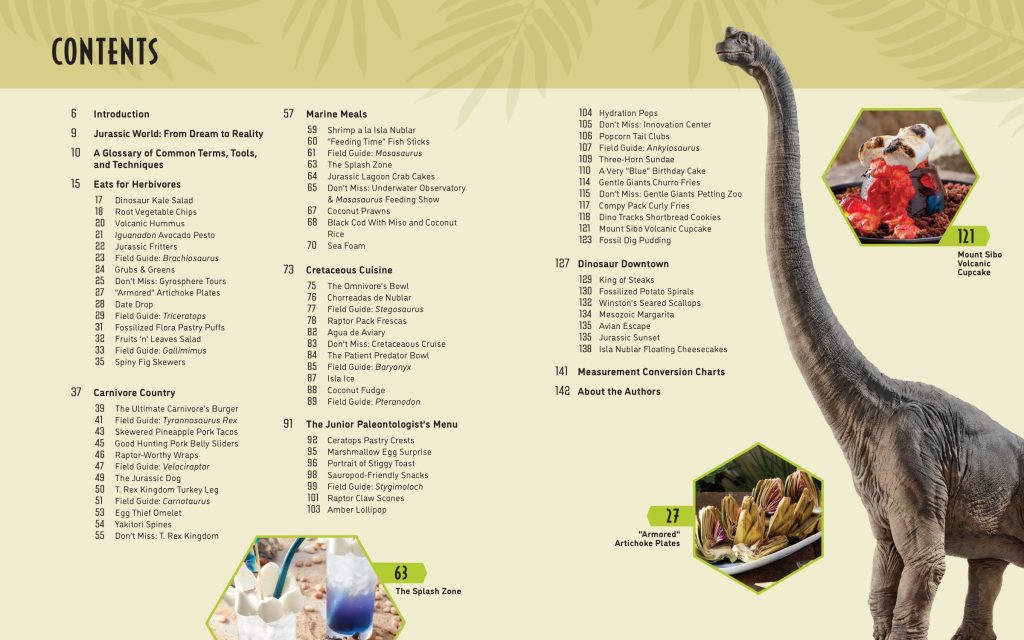 I should stress that there are also drinks in this book… alcoholic ones! Hey, scientists need a break too, okay? Especially if you got a date later in the evening. Don't forget your boardshorts!
The book's souvenir-like design makes for such a cool item to have on display even when you aren't cooking up anything more than an Indominus! Apart from the recipes, the book features numerous dinosaur facts, data about the park, and plenty of dinosaurs and other imagery from Jurassic World.
Each of the recipes feature easy-to-follow instructions, gorgeous photo representations, and—you know what? Let's make some grub right now! What could go wrong?
Let's start with the main course: "The Ultimate Carnivore Burger"!
"Jurassic World is home to some of the most magnificent carnivores on Earth . . . and one of the most magnificent burgers. Named for our majestic meat eaters, our Mediterranean-inspired Ultimate Carnivore's Burger, served daily throughout T. Rex Kingdom, features not one meat, but three, so guests can enjoy the maximum carnivore experience."

Every main course needs a sidekick! For that, we have the "Root Vegetable Chips"!
"The baked chips served at Jurassic World are created from root vegetables such as carrots, yams, beets, and turnips. They offer a healthier and more flavorful alternative to fried potato chips and are a popular, energizing snack or side for many park visitors."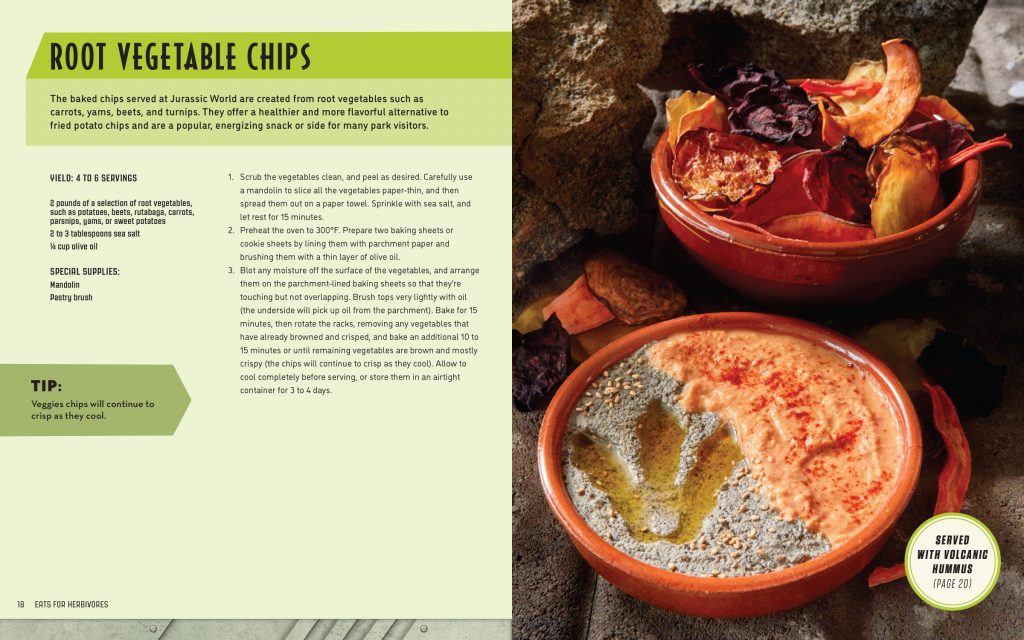 With all this food, we're going to need a watering hole to quench our thirst. Wait, I did mention alcoholic beverages earlier! No need to push aside a Pachycephalosaurus for the last of the water, now! (They'd headbutt right back, anyway!) There are a number of drinks to choose from in the book, and while this particular recipe is an asset in containment, I made myself a "Jurassic Sunset"!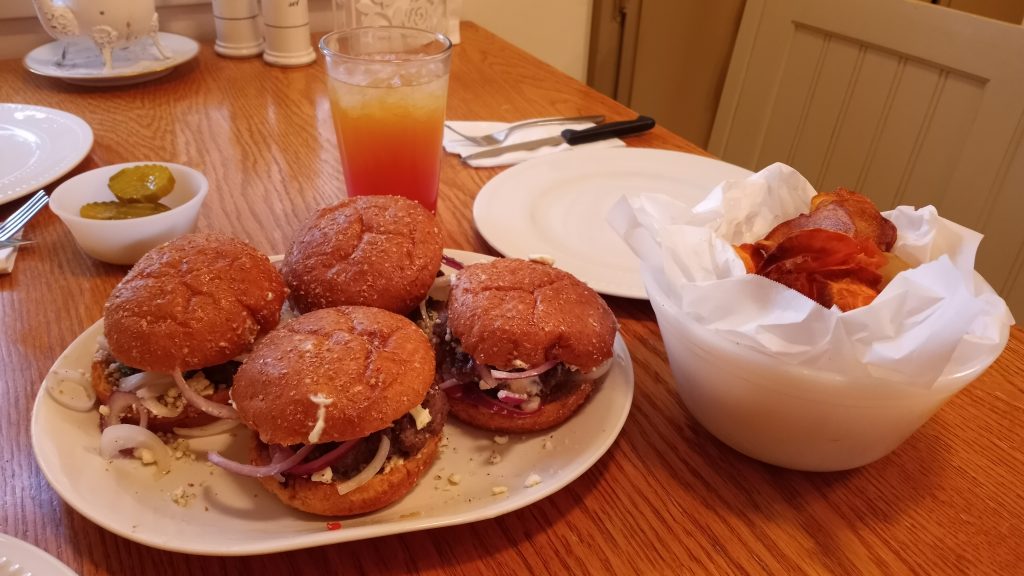 Overall, it was a delightful dinner worthy of a night at Nublar!
Now, let's see what's next! The second new book from Insight Editions (available on May 3rd) is a little one for the little ones called 'Jurassic World: The Very Hungry Dinosaur'!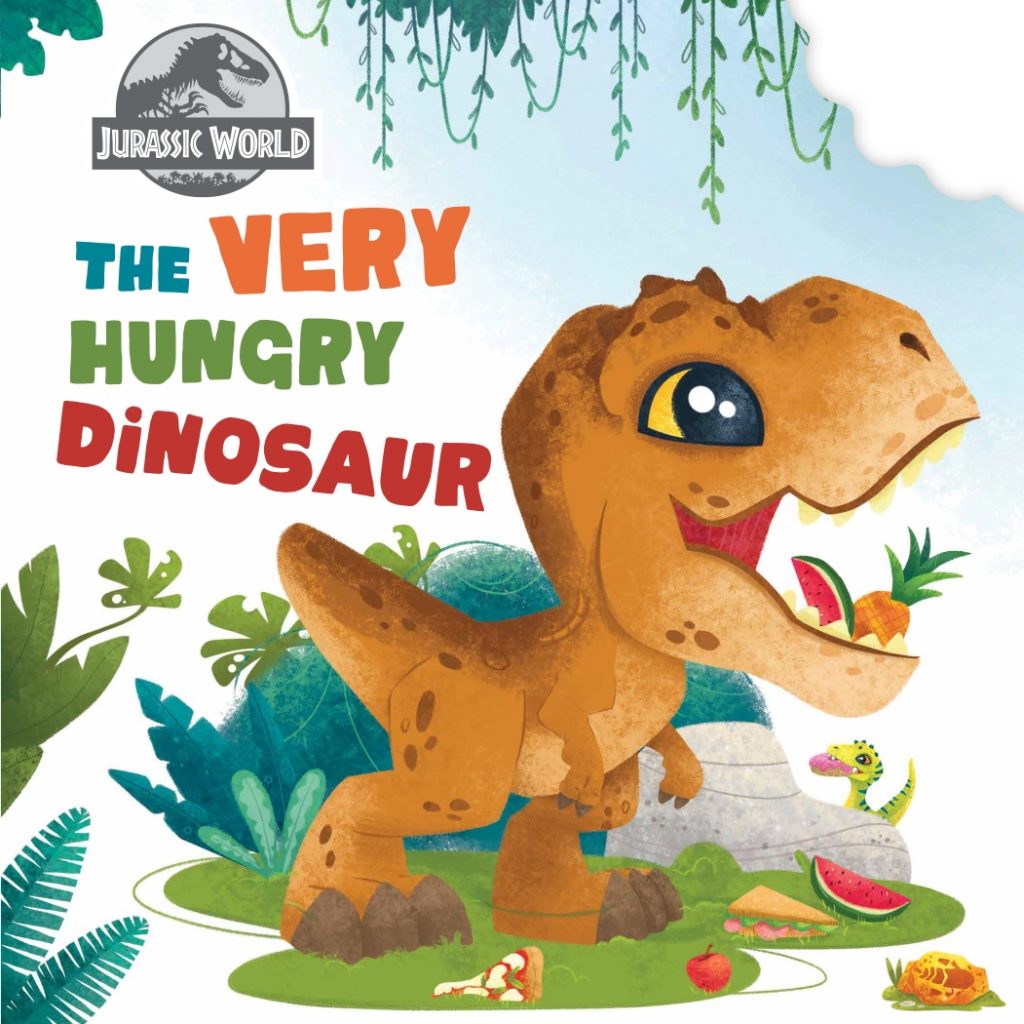 "Follow the adventures of Jurassic World's dinos as they eat their way across the island. The story begins with a very hungry herbivore gleefully chomping on foliage. Soon, the other dinos escape containment and playfully rampage through the park eating all manner of strange things."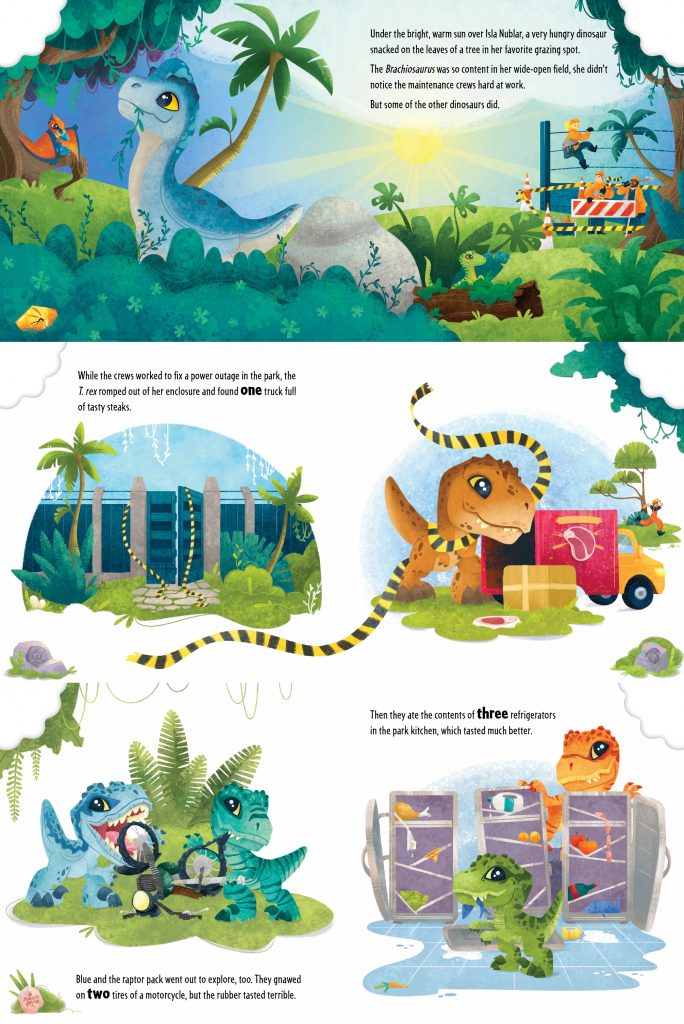 This adorable board book (featuring a bite out of its top right corner by one of the prehistoric miscreants) is a cute way to get the younger set into your favorite franchise without scaring the living daylights out of them (yet). We've got to prepare them early! Each page has bright and colorful illustrations depicting Baby Blue-levels of wide-eyed adorableness! The text is also written in a clever way to teach its young audience numbers. They will have to learn them to eventually ask Dr. Wu about "Version 4.4″…
Whether you're cooking up a feast for a pack of Raptors or trying to entertain your little Compies, Insight Editions has the books for you in this ever-evolving Jurassic World of ours!
Will you be checking out either of these new books? Share your thoughts below and remember to return to Jurassic Outpost for the latest!