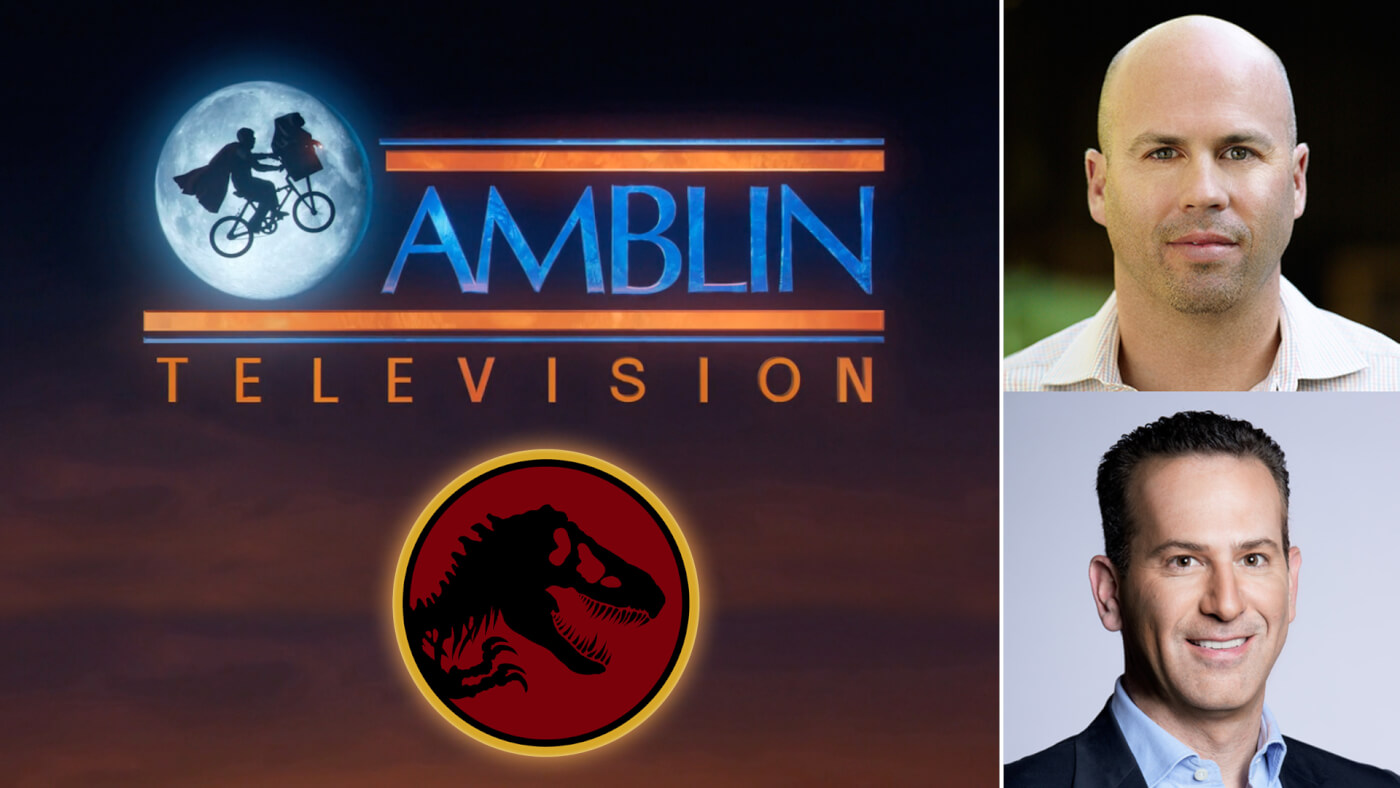 Hold on to your butts, dinosaur fans! While 'Jurassic World: Dominion' has just begun filming, we've learned AMBLIN TELEVISION has begun developing a live-action Jurassic World series! Not much is known at this time, however the series has enlisted Jurassic alumni Colin Trevorrow and Steven Spielberg as producers, alongside newcomers Justin Falvey, and Darryl Frank! It currently lists Vancouver, Canada as its primary production location, which is a film and TV hotspot, and where Jurassic World 3 did some filming recently.
Darryl Frank and Justin Falvey are the co-president's of Amblin Television, where they oversees all development, production and programming for the company. The two currently serve as executive producers on all Amblin Television productions. Both recently served as executive producers on the acclaimed series The Americans on FX, starring Keri Russell and Matthew Rhys as KGB spies living in the US, which has been honored with four Emmys, a Golden Globe, two Peabody Awards, Critics Choice Award and is a perennial recipient of the AFI Award for TV Program of the Year.
While the plot remains more mysterious than the fate of Isla Sorna, the series is said to be part of the same continuity as the films, and tie into the upcoming 'Jurassic World: Dominion'. The current state of its development and release date also remain under tight wraps, however its tie into the upcoming Jurassic Park sequel lead us to believe it's aiming for a late 2021 or 2022 release. The platform also is unknown, however if we had to hazard a guess our eyes are on Universal Pictures streaming service "Peacock".
It's worth noting that the times are still early, and the series is listed as in 'development' rather than 'active development', which means things are still very much in flux. As the series continues to push forward in development we expect more news to hit, so stay tuned. How do you feel about a possible Jurassic World series? Sound off in the comments!