'Jurassic Park' has an earth-shattering music score that every fan of the films has always been blown away by. The memorable themes and cues expertly crafted by composer/conductor John Williams are filled with wonder, action, and intense horror that are forever engrained in our ears. Now, nearly 30 years after it was heard by the world, the music score to the classic film gets a definitive release in a brand-new 2-CD set from La-La Land Records. But how definitive is it, and what sets it apart? To learn that, let's have a little "history lesson."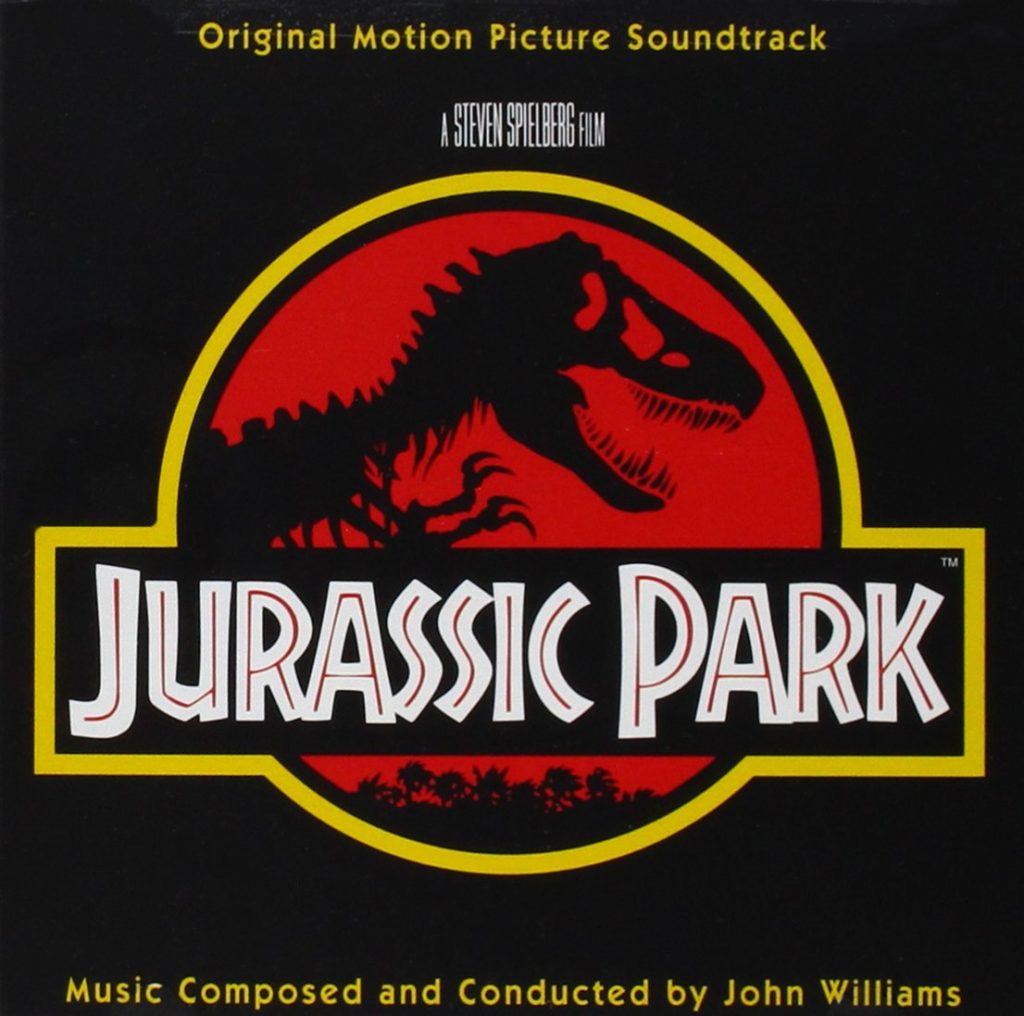 In 1993, the soundtrack was released on CD in the form of a 70-minute album via MCA records (also available on cassette and LP). This 1-CD release was assembled by John Williams himself, combining some cues together to form certain tracks, and arranging it all in his own personal sequence. For example, the actual "End Credits" from the film happen in the middle of this album, titled as "Welcome To Jurassic Park." Then at the end of the album the track titled "End Credits" is actually just the second half of the same cue. Why? We shall perhaps never know, but it is a very curious choice.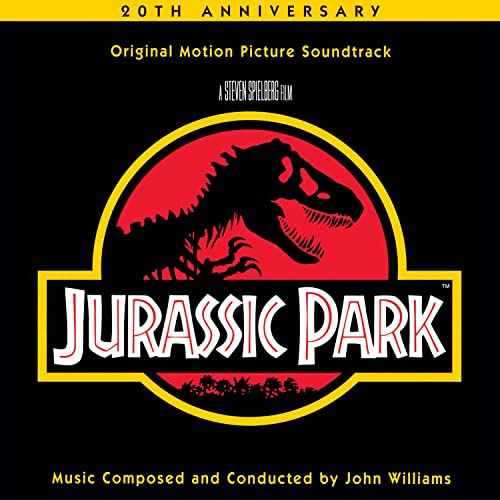 While the 1993 album featured a large chunk of the score it did leave off several cues, including the "T-Rex Chase" when our favorite Rex goes after Ellie and the others in the Jeep; the "History Lesson" Tim gives Grant as they attempt to decide which tour car they want to go in; and Mr. DNA's whimsical music as he is "Stalling Around" in his cartoon while explaining how they obtained dino-DNA. Thankfully, in 2013 these cues, combined with a few more, were introduced as bonus tracks for a digital-only 20th Anniversary Release by Geffen Records. Not only was this an expanded release, but it also featured a brand-new remaster. (Note: Mondo also did a limited-edition LP release of this remaster, sans the bonus tracks.) Several of the previously unreleased cues were combined (despite chronologically being from different scenes), and in some cases omitted the tail end of some of the music. One of the most interesting additions was actually "Hungry Raptor," which was the original version of the music for when Ellie is attacked by a raptor in the shed; followed by Muldoon's death. In the film, only the middle portion of this cue is used, with the rest using music "tracked" from other scenes. Amusingly enough, the opening of the cue was first publicly heard during the end credits of the original 'The Making Of 'Jurassic Park" documentary that was narrated by James Earl Jones.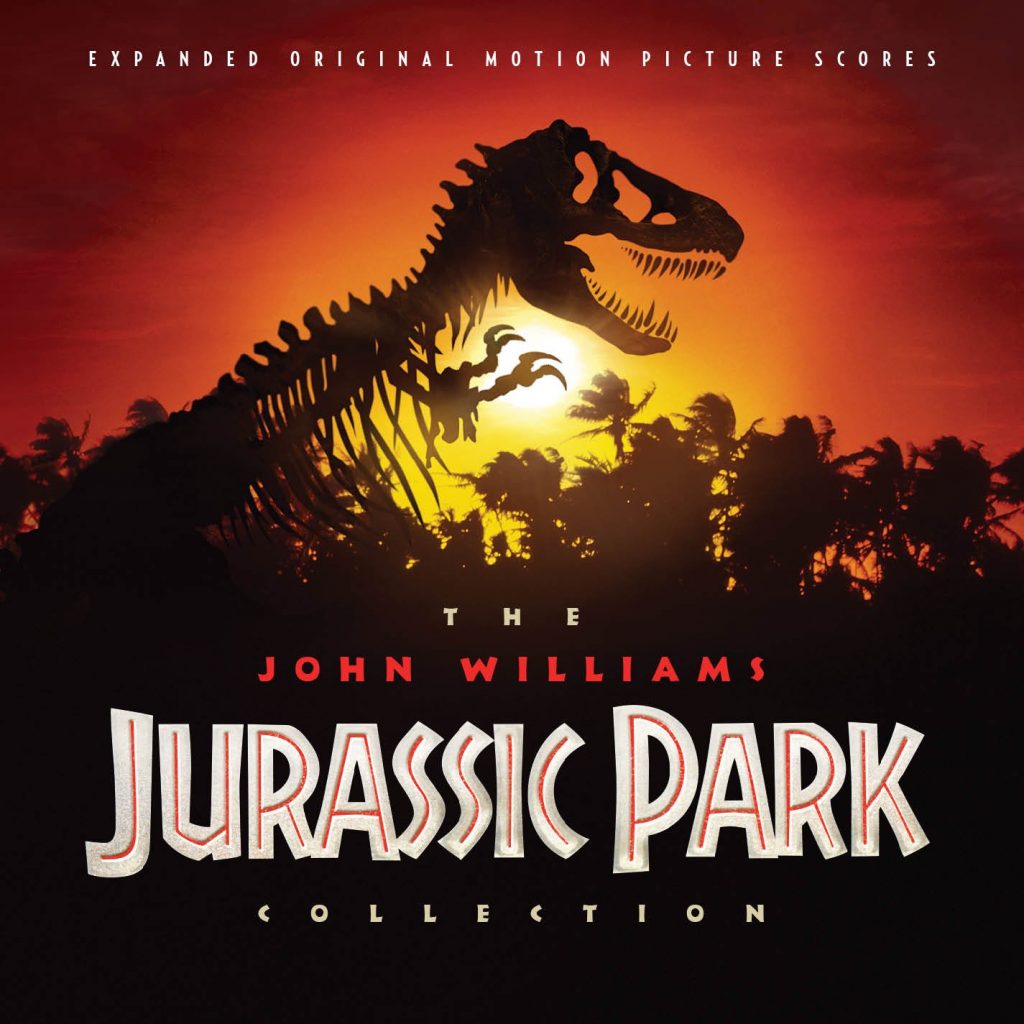 The 2013 release was a godsend for fans of the music score at the time. But just three years later, in 2016, La-La Land Records released a 2-CD expanded edition that was part of a 4-CD collection that had included John Williams' score to 'The Lost World: Jurassic Park' (also expanded and remastered for the first time). Using the source from the 2013 remaster, they did further mastering of their own (producing even better sound quality) while also going back to the original elements and providing every cue of the score for the very first time. This included Grant's realization of "You Bred Raptors?", Dennis Nedry's "Race to the Dock" after the T-Rex gets out, and even a cue that was not heard in the film at all known as "The Saboteur." That cue was meant to score the scene where Nedry is left at his messy workstation as the camera pans over to his inconspicuous Barbasol can. In presenting the complete score, the set also separates the unnaturally combined cues of both previous releases so they can be heard on their own for the first time, and without a single note being cut off or faded out. It also featured an extensive booklet detailing the making of both films and scores.
While many units of the 2016 set were produced, it did eventually go out of print. This led to second-hand sellers taking over the reins of offering this presentation of the score to people online, often selling for well over $100. While the 1993 Album remains in print and the 2013 digital-only expansion remains online, neither offer the perfect sound quality or the complete score that the 2016 release contains.
Now six years later, La-La Land Records returns with a brand-new 2022 re-release. Only this time, it is focusing on just 'Jurassic Park,' with some additional improvements to truly make this be the definitive release of the first score for the series: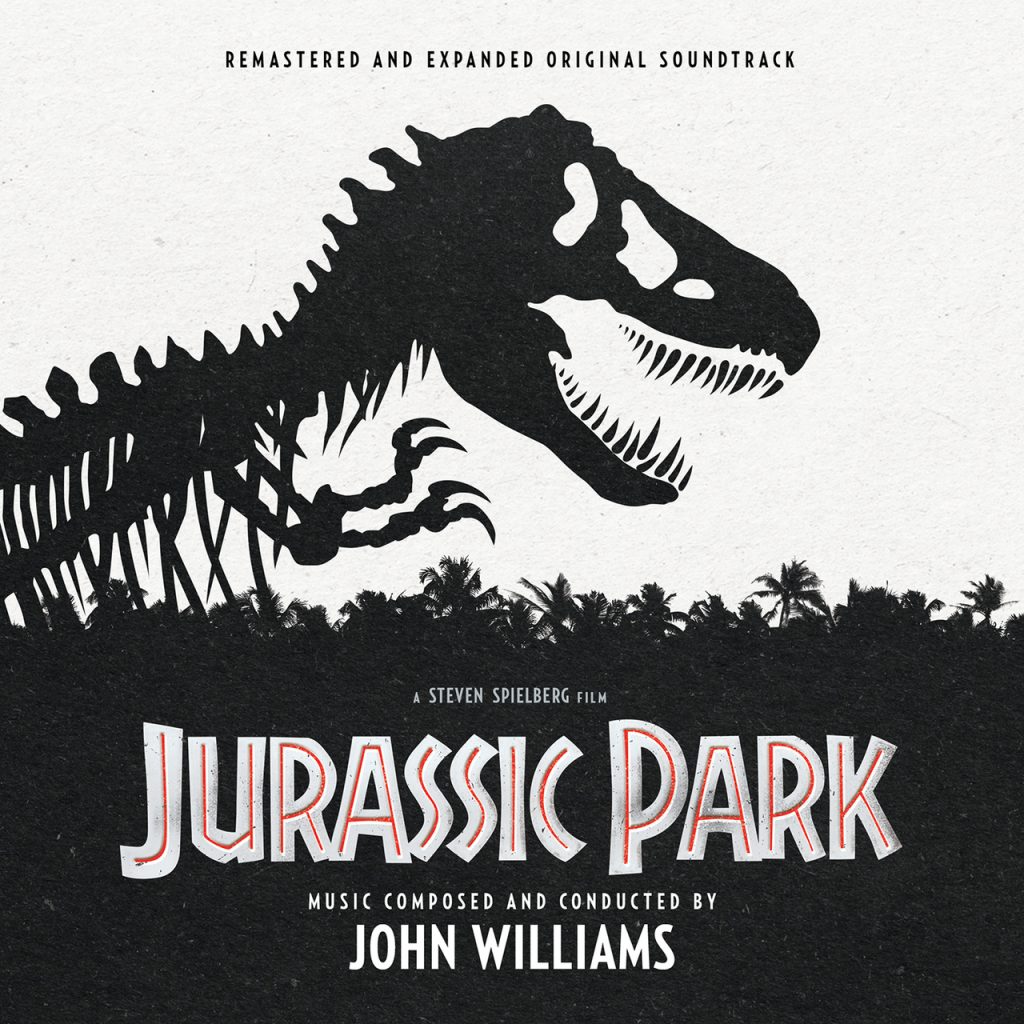 La-La Land Records, Universal Studios and Amblin Entertainment, Universal Music Group and Geffen Records present JURASSIC PARK, a limited 2-CD re-issue presentation of maestro John Williams' (JAWS, STAR WARS, SCHINDLER'S LIST) original motion picture scores to the 1993 blockbuster JURASSIC PARK starring Sam Neill, Laura Dern and Jeff Goldblum and directed by Steven Spielberg. Williams' monumental JURASSIC PARK score teems with thematic orchestral wonder and is celebrated as one of the composer's most accomplished works. Produced, edited and mastered by Mike Matessino, (with fresh outputs of the 192k/24 bit master files utilized in our 2016 collection) this re-issue utilizes that material to re-create the original 1993 soundtrack album. This is featured on Disc 2 and is followed by the source music track "Stalling Around" (the composer's homage to classic Warner Bros. cartoon music for Jurassic's "Mr. DNA" sequence). Disc 1 showcases the entire main Score Presentation, which now includes, for the first time, the performances and mixes of "Journey To the Island" and "Dennis Steals The Embryo" as heard in the film. The 28-page CD booklet features liner notes by Matessino (adapted from our 2016 collection) and the new art design is by Jim Titus. This is a limited edition of 5000 Units.
As mentioned, having the film-version performances and mixes of both "Journey To The Island" and "Dennis Steals The Embryo" are quite special. Sometimes, the film performance or "version" of a cue can be different than what is presented on the released albums. In this case, neither had ever been heard before, apart from the film itself. In the film, and now on this new release, "Journey To The Island" features a bit of a faster and more timed tempo of the adventurous "Island Theme," most notably a snappier pace when it transitions to the park visitors beginning their ride in the Jeeps. The moment for when the Brachiosaur appears is also now properly timed to how it is in the film, as well as later when the Jeeps begin their ride to the Visitor Center. "Dennis Steals The Embryo" fixes a mixing issue that has somehow always been present on every single release: the orchestra had been improperly mixed against the synth. Now it can be heard properly mixed, as it is in the film, for the very first time.
The inclusion of a rebuilt/remastered version of the 1993 Album is a nice addition on the second disc (where the Mr. DNA "source music" was decidedly put since it couldn't fit on the first CD). Whatever qualms anyone may have had (such as myself) with that initial release, for many it is a bit nostalgic to hear the takes/mixes/editorial choices John Williams had created for it. In fact, for some fans of the score, the takes John Williams preferred for the album of certain cues are preferable to them as well! With this release, you get the best of both worlds by having it all together, and all sounding the best it ever has.
The booklet included in this release is very much the same as the one from the 2016 release, but of course only focuses on 'Jurassic Park' this time. The artwork and layout is a bit different this time, making it unique enough to be different from the former release. There are some additional credits this time as well, including a special thanks to yours truly due to years of nerdy insight made on old forum posts (as well as Jurassic Outpost friend Bernard Kyer).
By far the most important aspect of this release isn't what is new, but simply the fact that it is available again. Generations of old and new film score fans, and even those who would like to study such a masterful score as this, should have a comprehensive presentation that is accessible. As good as the previous releases were for their time, having every single cue available, and now different variations of them, is integral for preserving this important milestone of music.
If you have never purchased the music score to 'Jurassic Park' before, this release is a massive no-brainer. It is the definitive release, finally back in print and with some great new inclusions that bests every release that came before it. If you only have the 1993 Album or the digital 2013 release, I can promise you that this is still worth getting. It's presented in a much better way, and with much better sound. For those that have the 2016 CD set paired with 'The Lost World: Jurassic Park'… I can understand skipping this. There may not be enough to fully justify shelling out more money for it again, but that will just depend on who you are.
Since this is my favorite music score of all time, to my favorite film of all time… the choice was pretty easy. This new edition is a must-have. And who knows, perhaps 'The Lost World: Jurassic Park' will be similarly visited down the line? Maybe even 'Jurassic Park 3'? We can only hope!
But don't just take my word for it. Listen to some of the clips for yourself below! Then, be sure to order your copy today from La-La Land Records!
TRACK LISTING (with select sound clips):
CD 1
SCORE PRESENTATION
1 Opening Titles :37
2 Incident at Isla Nublar (Film Version) 2:23
3 The Encased Mosquito 1:16
4 Entrance of Mr. Hammond 1:09
5 Journey to the Island (Film Version) 8:54
6 Hatching Baby Raptor (Film Version) 2:04
7 You Bred Raptors? :40
8 The History Lesson (Film Version) 1:33
10 Goat Bait 2:26
11 The Saboteur :47
12 Ailing Triceratops 2:37
13 The Coming Storm (Film Version) 1:26
14 Dennis Steals the Embryo (Film Version) 5:04
15 Race to the Dock 1:18
16 The Falling Car and The T-Rex Chase 4:59
17 A Tree for My Bed 2:13
18 Remembering Petticoat Lane 2:49
19 My Friend, the Brachiosaurus(Film Version) 1:51
20 Life Finds a Way 1:27
21 System Ready :50
22 To the Maintenance Shed 4:13
23 High Wire Stunts 4:10
25 The Raptor Attack 2:50
26 T-Rex Rescue and Finale 7:43
27 Welcome to Jurassic Park (Film Version) 7:58
Total Time Disc 1: 77:44
CD 2
1993 ORIGINAL SOUNDTRACK
1 Opening Titles :36
2 Theme From Jurassic Park 3:27
3 Incident at Isla Nublar 5:22
4 Journey to the Island 8:55
6 Hatching Baby Raptor 3:22
7 Welcome to Jurassic Park 7:57
8 My Friend, the Brachiosaurus 4:18
9 Dennis Steals the Embryo 5:03
10 A Tree for My Bed 2:13
11 High Wire Stunts 4:10
12 Remembering Petticoat Lane 2:49
13 Jurassic Park Gate 2:05
14 Eye to Eye 6:35
15 T-Rex Rescue and Finale 7:43
16 End Credits 3:27
BONUS
17 Stalling Around 2:41
Total Time Disc 2: 73:35
---
Are you going to get this new release? What's your favorite cue from this soundtrack? Share your thoughts in the comments below, and as always stay tuned to Jurassic Outpost for the latest!