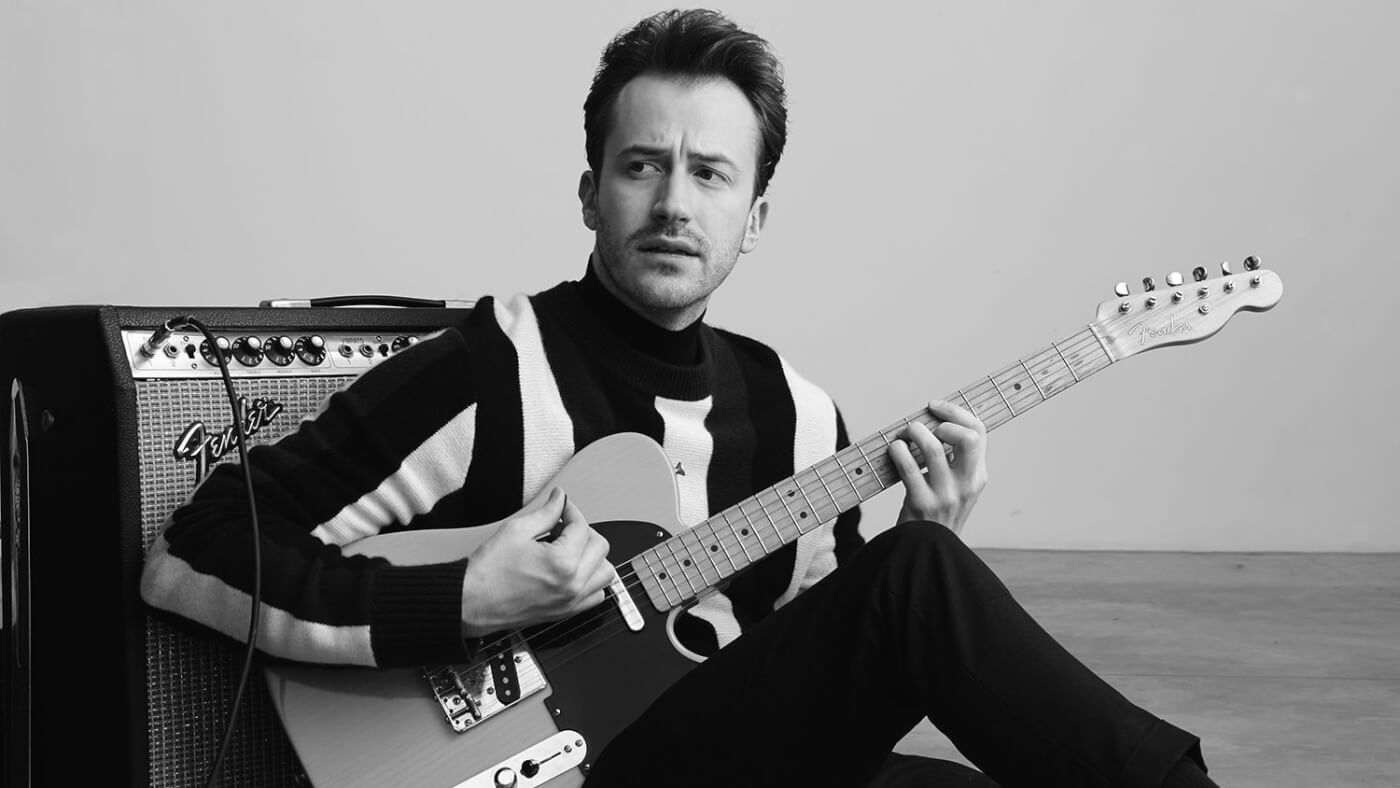 Are you looking forward to tonight's 'Watch from Home' party of Jurassic Park, hosted by Joseph Mazzello? While you know him as Tim Murphy from Jurassic Park, his career has been incredibly diverse, with roles in films like The Social Network, and most recently starring as John Deacon in Bohemian Rhapsody.
We were lucky enough to chat with Joe about all things Jurassic Park, Jurassic World, and dinosaur. We cover a variety of subjects, such as runaway raptors, deleted scenes, and where his character may be today.
Tonight's watch party starts at 8pm EST, and can be watched in the embeded video above once live. Until then, be sure to read our interview below!
—————————————————————————————————————————————
You have an upcoming Jurassic Park 'watch from home' with IGN, can you tell us a little bit more about that?
JM: I was approached by Universal first, and I really jumped at the chance! The last time I saw it was in 3D in theatres -a bunch of my friends made me go watch myself, and have their 3D glasses on and look at the screen and look at me back and forth like that for 2 and half hours. That was a chance to really think about what a great movie it was and how it still holds up today. You know I would hold it up against any action movie, any monster movie, really anything. I just think the visual effects hold up really well, the story is beautiful. Spielberg the way he was an artist with every shot, every single one, and you still feel it to this day- the care he took with everything. So any chance that I get to kinda come back to the fans a little bit. If there's one constant in my entire life, it is guys around my age telling me that they went and saw Jurassic Park 4, 5, 6, or 7 times in theatres and telling me how much they identified with me. They wanted to be me when they were growing up. Stuff like that warms my heart, knowing that I could be apart of something that was so special in people's lives. To be able to do it for as many people as possible while we're all at home, we're all trying to deal with these strange and heartbreaking events together is a great escape for us. Its a way for us to come together and enjoy a great film and impart my insight about it and great memories, and I can wait to do it.
I've grown up with Jurassic Park, I'm too young to have seen the original in theaters, but I grew up with it on VHS and it was always a really big part of my life, especially with dinosaurs because ultimately it guided me to go to school for paleontology — though I eventually shifted over to film. But Jurassic Park has been kind of a constant in my life, so outside of Jurassic Park, do you have a continued relationship with dinosaurs, going to the museum or anything along those lines?
JM: Well it's funny, I have a five year old nephew now who is of course obsessed with dinosaurs. So I've been waiting for all this to be over so I can take him to the Natural History Museum in New York and kind of spur his excitement about this thing that was such a big part of my childhood. I think that I'm reliving a lot of it because of him, it's probably close association with dinosaurs themselves. Jurassic Park of course I live everyday, but dinosaurs, it's fun to see how excited kids can get about them.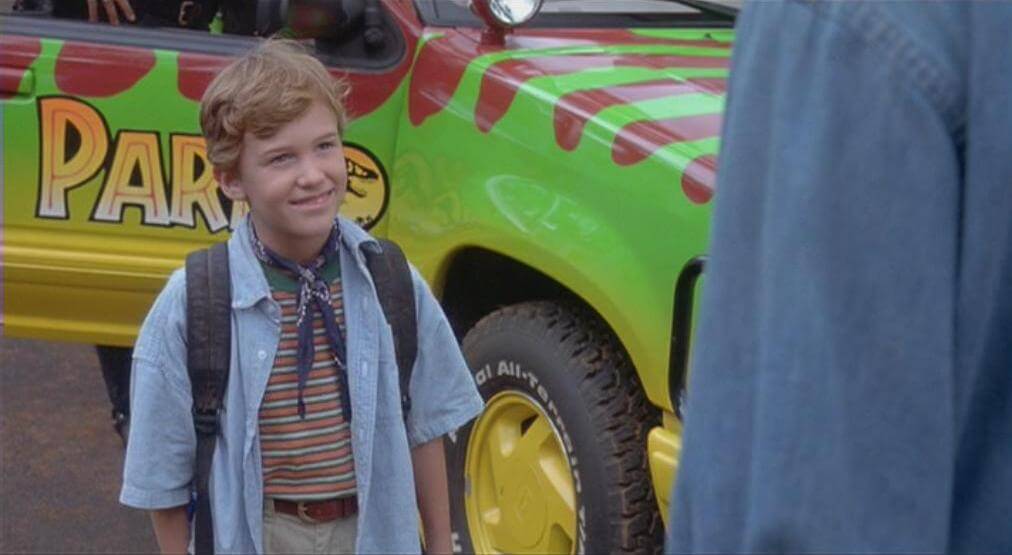 Outside of the Jurassic Park films, do you have a favorite dinosaur that you like that wasn't a part of the films?
JM: Oh man, that's tricky looking at Jurassic Park ,and with all the sequels, you see a much bigger variety than you see in the first film. Even like the 'pterodactyls'… When you saw them in some of the sequels, like in Jurassic World, I thought that was pretty awesome.
So have you kept up with the sequels then?
JM: I have yeah, absolutely! I usually don't go see them in theaters and then once they kinda…you know I get recognized a lot from the original film. So I try to see them a little more in private now. But yeah, I watched them.
So here's a question, and its probably a bit of an oddball one but it might the type of thing you would get from a jurassic park fan site. Over the years, Jurassic Park 3 and Jurassic World, had a very long development with many different stories. Was there ever a time that you were potentially going to be involved with Jurassic Park 3 or Jurassic Park 4.
JM: You know, I don't know if I was. It was probably something that was discussed internally. No one at the time reached out to me about those two films in particular. Obviously, The Lost World, Steven called right away and kinda have me and Arianna come in there, and advance the ball and kind of away we go with the film. And even that was so much fun. But no, in terms of Jurassic World, but if they did, I wasn't privy to it.
Do you think Tim would have visited Jurassic World when it opened? Do you think that's something his character would like to do?
JM: My goodness, its funny because I feel there's still so much character and you could go so many different ways with it. You could go the way it was a traumatizing event and his love for dinosaurs kind of faded – or became a fear instead of a love. Or you could do that it was something more, and he's a average kid and being the grandson of John Hammond and being the heir to these things that he might want to get involved. But being at the park as a spectator, we could go either way with that, but either way it would be interesting.
It would be interesting to see his character's perspective. Its funny, there was a comic book series released called Jurassic Park Redemption that featured an adult Tim and he kind of started his own little park, and his rules were no carnivore's this time and lets do it right, and of course the scientists didn't listen and things went astray. It would be one of those things that fans have wanted to see where Tim's role would go. Tim and Lex have a legacy with Hammond and they probably still fit into the puzzle somewhere.
JM: I hope one day that's something that gets answered. There is so much you can do with these characters and its such a phenomenal franchise that has grown and now been beloved across generations. It's still a character that is near and dear to my heart and there is so much you can do with him going forward.
Now with Jurassic Park, I'm sure you get asked this a lot, what's your favorite filming story.
JM: The one that stood out to me, there's obviously a couple, the Hurricane Inniki, which at the time was the biggest hurricane to hit the US. The fact that was going to be happening, and on the last day of shooting [before halting for the hurricane] we wake up in the morning and they say we're going to evacuate — but then Steven comes in and says 'no, we're going to hangout here, let it pass over us'. We ended up having the entire crew in the ballroom together like it was camp, and the craft services and caterers had a bunch of food for us, they brought in all the lawn chairs from the pool and we all just hung out as this hurricane was coming in. And Steven, because he was so passionate about what he does, and he's such a perfectionist and has a love for film, his emotion behind this was "I've got to go out there and film this thing as it's approaching, and maybe use it for the movie". I guess having that kind of personality at the helm, it made me love acting and potentially directing which I ended up doing, only grew. It was something I found so inspiring. It was such a wild and crazy time thinking about how my mom and brother and sister were at home – there were no cell phones and all the phone lines were down so they didn't know what happened to us. Such a wild time in our lives.

Onset though, a story I tell a bunch that I'm sure you guys know, but on my birthday, we were doing the kitchen scene and I'm supposed to be running to the freezer. I've got my limp going and I'm running to the freezer, and the Raptor is supposed to take a right and I'm supposed to take a left. Well the raptor was on wheels and being pushed since it was such a fast shot. The guys lost control of it and it ended up going left with me, and I turned around and its claw hit me in the head. I got knocked down on the floor! Steven came running over to see if I was okay. I was a little bit dizzy but I was alright. And Steven said "well this is as good a time as any, ready everybody?" and he starts singing happy birthday! I had Happy birthday sung to me by the entire crew of Jurassic Park, which was such a wild thing. And after that Steven actually asked me if we could film a little bit more, but at that point I was a little bit out of it. So he said "okay I think we got it, we got it".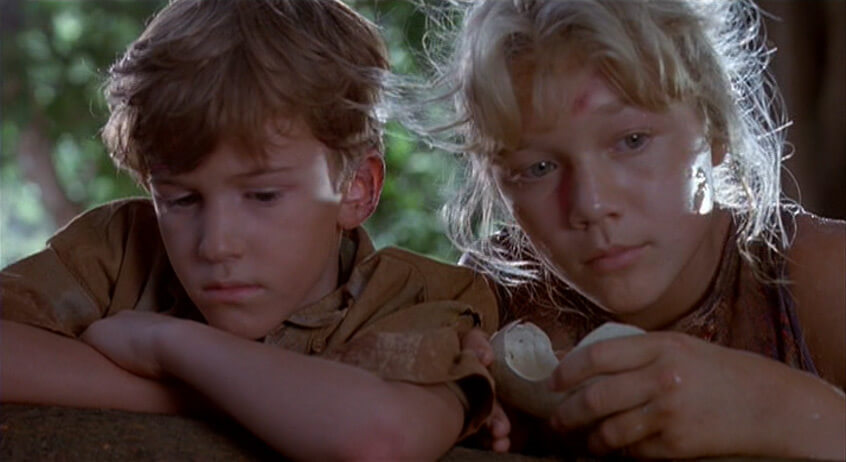 That's a testament to working with practical animatronic dinosaurs I suppose – they really do make it real, on and off screen.
JM: Absolutely. It was funny too because it sort of played out the way it does in the movie where you're waiting to see the dinosaurs and don't really see them. Because first we started shooting in Hawaii, the first things we did mostly were CGI stuff. So it was like the Gallimimus around us that were not there. Then the T. rex coming out and eating one of them, that was just someone holding a big piece of wood that was like two stories high with a Tyrannosaur head made of cardboard on top of it, and guys moving it up and down. And then when we ultimately got to LA and started shooting in the studios we started working with dinosaurs every single day, and at last the Trex. It became so unbelievable how massive these machines were, and Steven would sometimes call me out of school on set, and show me them because he knew I was so interested and he's got that childhood imagination and still has it. So he always wanted to show me these incredible dinosaurs they were building. Every day on set was wonderful. They were the best days possible, and even the worst day was still better than bad days I had on any other set.
It seems like for everyone involved in the movie, the production was something special and the movie itself with the visual effects, with what Stan Winston Studios did with the animatronics, what ILM did with the CG animals, what really is revolutionary on so many fronts, I think on top of the wonderful story, the great directing, the great acting, its one of the many reason it has held up and is so near and dear to so many people's hearts.
JM: I agree. Like I said, after Jurassic Park because the CGI was so brilliant, movies started leaning on CGI too much and that continues to this day where a lot of films look like cartoons. As good as CGI often is, you still know when you can actually reach out and touch something. There's something to be said, even the puppeteering back in the day, even if they looked a little wonky, you still know it was there. I think that's also what helps make the originals so iconic. And the other thing is, it's really a small story if you think about it. Like what is the movie Jurassic Park really about? Yes it's about dinosaurs, it's about monsters, it's about the chase, it's about all of that. But it's really about very few people stuck in a small place, and this guy who doesn't want to have children who is forced to take care of two of them in a dire situation, and learns to love them. That at its core is so Spielberg. It's a story about a father, a family, a member that pushes against it but ultimately finding that redemption, and finding that love. I just think that when a story can play out on the small personal level, and play out on a grand scale, when those things come together you can tell it's a classic and that's what Jurassic Park is.
We talk about it a lot, the sense of intimacy across the board in the original Jurassic Park is what makes it so relatable on a character level, makes the story so engaging, which ultimately makes the action so believable. There's a certain tactile sense to it that makes the story really resonate, and the things that play out visually really anchor to reality. Like you said with CG, one of the things about shooting practical is that practical has limitations and imperfections like the real world has limitations and imperfections.
JM: Right!
And sometimes I see CG, beautiful and incredible work, but it almost starts to break the sense of believability when everything is so beautiful, so incredible. The sunsets are so perfect, the mountain range so ideally placed that, while it looks photoreal but you as an audience member know its not real, and the illusion breaks. It's interesting how Jurassic Park, being out there on location as much, embracing these 'limitations' made it feel all the more genuine.
JM: Right and thats not to say that brilliant, brilliant films haven't been made using CGI almost completely but I think that there's still that feeling you want to have something tangible there to hold onto as the audience. Something that you know is there, something that is real that you get invested in. Because when the more you can make people feel actual danger, the more invested you're going to get, the more you are going to feel the plight of those characters.
Absolutely. You talked about the Raptor in the kitchen and how it hit you but what do you think has happened to that Raptor that got locked in the freezer. Where do you think that Raptor is today?
JM: Well it probably ate a lot of frozen meatballs. So it did okay, for a little while anyway. But who knows, maybe one day there will be a sequel in the works about the frozen raptor.
The frozen raptor being thawed out. On its revenge spree.
JM: Exactly. I think it's perfect. Who knows what sub-zero temperatures do to dinosaurs. We're about to find out!
Exactly, but we'll probably have to wait for Jurassic Park 27 on the moon. Jurassic Moon.
Ok, so I imagine you've been asked this before, but when you're in the Ford Explorer tour vehicle in Jurassic Park, the T. rex pushes its head down through the viewing dome — I guess when the window is on top of you and Arrianna Richards, a part of the window had broken off? Which was not supposed to happen.
JM: That's correct.
Was that a scarier moment when that happened?
JM: You know, in real life, these are really heavy machines that are being handled by people in a remote way. And so there was inherent danger just even if they were big blocks, the fact that they were being controlled and brought towards you. And it was supposed to hit the plexiglass, it was supposed to come down. But it was not supposed to come down with that kind of force that it would actually come down that far, and actually break the plexiglass in half. Actually, you can see it in the movie that there's a quick shot of the Trex with a missing tooth in that moment because the tooth fell out when it hit the glass, and they tried for like half an hour to get it back in and it wasn't sticking, so we just said screw it we'll just do it without it. So that's a good little thing to watch out for, not an Easter egg. But it's something funny to watch out for if you can pause it.
Another question a lot of people had, are there any notable deleted scenes that your character was involved in?
JM: Oh boy, I don't think that's a question I've ever been asked. I don't think there was anything that I was in, a scene, that was cut. I'm sure in the original script there were things that were cut or moved around. There were certain shots I remember that were cut out. There was one in particular where when the self driving vehicles were on the track, we were supposed to go over this land bridge – a real land bridge in Hawaii – that had no guards on either side of it, they were supposed to have us go over it but we were like "no way". So they have some doubles in the car of us, and have it go over the bridge for us. But that was something that was cut, I'm not sure why. They were little shots like that, but I can't think of any scene in particular.
I believe one of the scenes people were questioning was I think in the children's novelization, it talks about a scene where Grant starts talking about the Tyrannosaurus after the attack, while Lex and Tim are in the storm drain, but he realizes they are too traumatized to continue the conversation. So a lot of people wondered if that was filmed, or was that just part of the novelization from the script.

JM: That was not something that I remember filming. I can say with 99.9% certainty that we did not film it.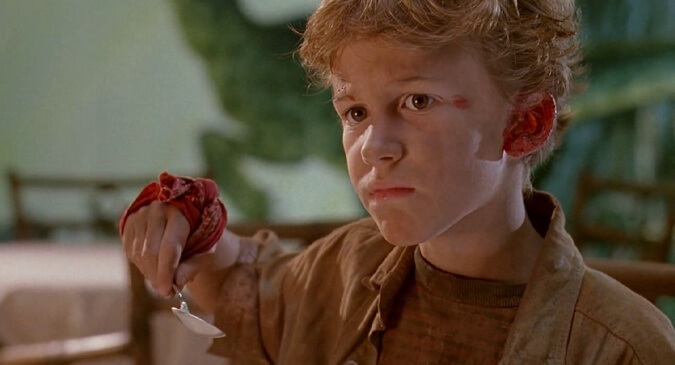 Okay! Another question we got was what was the hair and makeup process for making your electrocuted look.
JM: Ha! I can't totally remember but it was my hair. Boy I wish I could remember. Monty Hall, I think he did the make up. But I can't totally remember but it didn't take any longer than usual. Pretty much a lot of hairspray to make it stand up. Actually Spielberg always had an issue with me coming to the set, my hair was always too neat in his opinion. And so whenever I would come on set, and no matter what, he would come over to me and rub his fingers through my hair, and just jostle it around a little just to make sure it was always messy. But I can't quite remember the process but if I could I would do it again. For the IGN Watch From Home.
Are there any small details that Jurassic "superfans" would appreciate or know or what to know from your experiences?
JM: I think the answer to that question has to be join us tonight, because when I watch the movie is when all these things really come rushing back to me. I'm gonna try my best to really try and dig into the depths of my brain to remember every little moment.
Do you keep up with the Jurassic Park community to a degree just to see what people are talking about or are interested in over the years?
JM: I will say they definitely keep up with me. I get great messages all the time from Jurassic Park fans, and I've had a lot of great conversations around the world with people who love the film so it keeps me up to date just having people who enjoy these films so much. It makes me feel a part of the family which is a wonderful thing because it's such a wonderful franchise to be part of, they're making great movies and my hope is we keep seeing Jurassic Park a long way into the future.
Absolutely.
We wanted to end this with a huge thank you to Joe for taking the time to do this interview with us, and chat all things Jurassic. You can follow him on his Twitter here, and Instagram here. We hope to see you tonight during the Watch from Home stream!