Two brand new figure sets have been announced as part of Mattel's 2023 San Diego Comic-Con lineup! Let's dive into these two figures and get you up to speed on the best way to get your hands on one.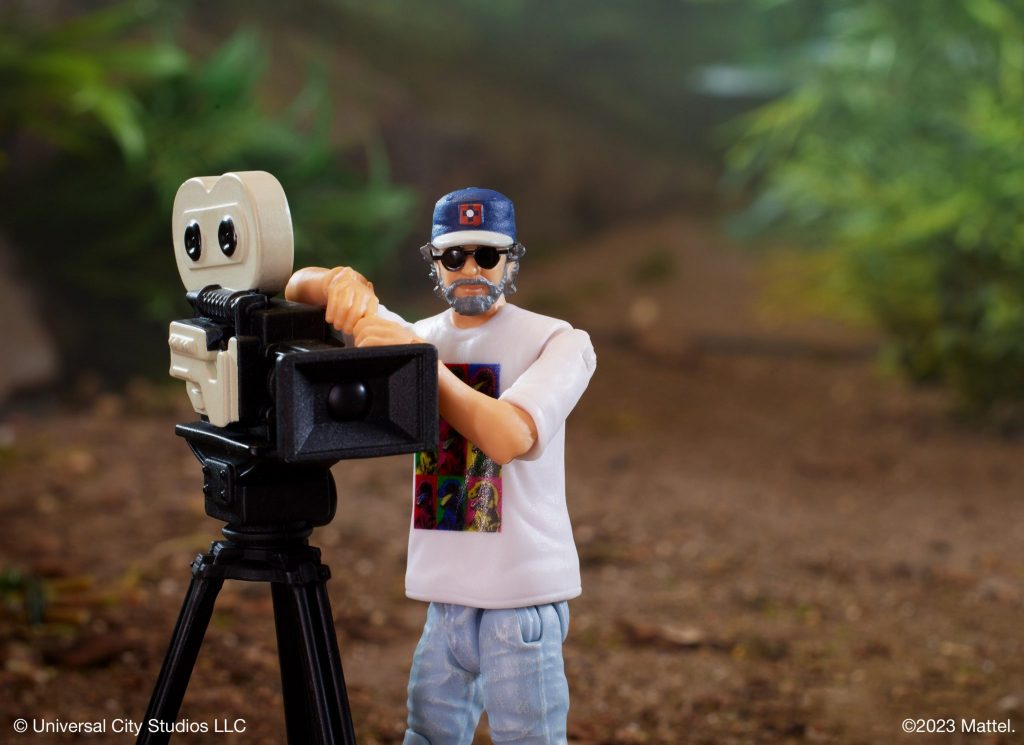 First up is the new The Hammond Collection "Man Creates Dinosaurs" Steven Spielberg Figure. Take a step behind the magic and into production with this vintage recreation of the famous director hard at work. You can recreate the making of the film with this set which includes a figure of Spielberg and various accessories including a director's chair and camera, and a companion Dilophosaurus, and even a life-size cardboard replica of the Jurassic Park clapperboard as the packaging.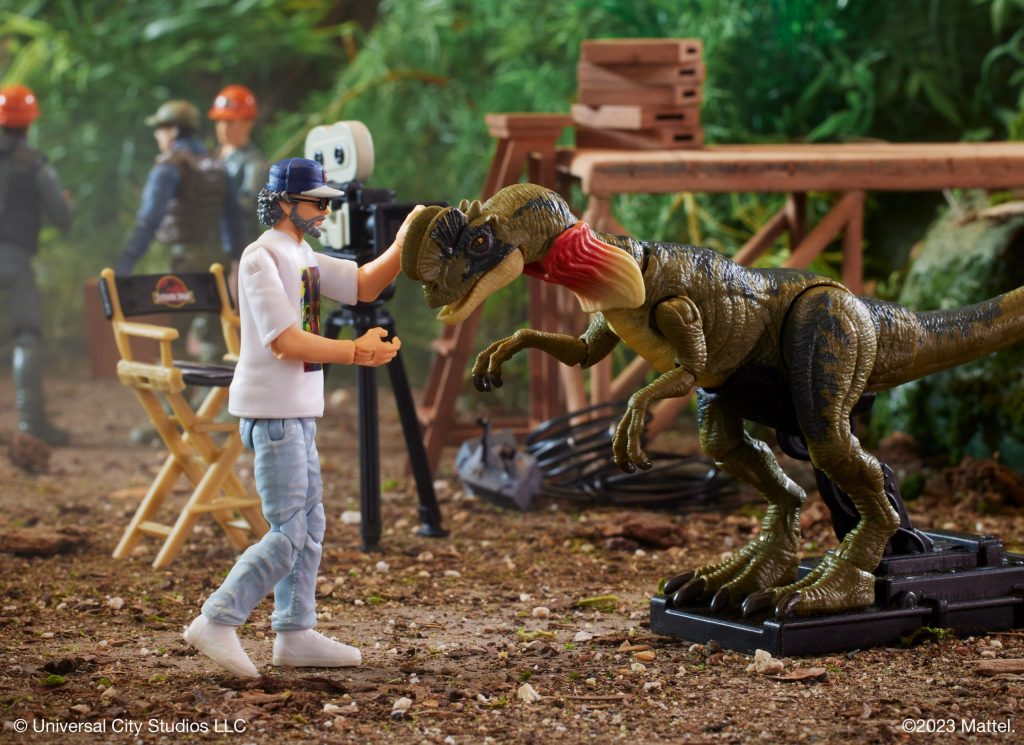 This figure will cost $30 and will be available one of two ways. First up, if you were one of the lucky ones to get tickets to San Diego Comic-Con this year, it will be available on site through the exclusives lottery. Be sure to sign up for a Mattel Creations time slot through the Exclusives Portal. The second way to score one of these figures is online here. Online purchases begin on July 21, 2023 at 9:00am PDT.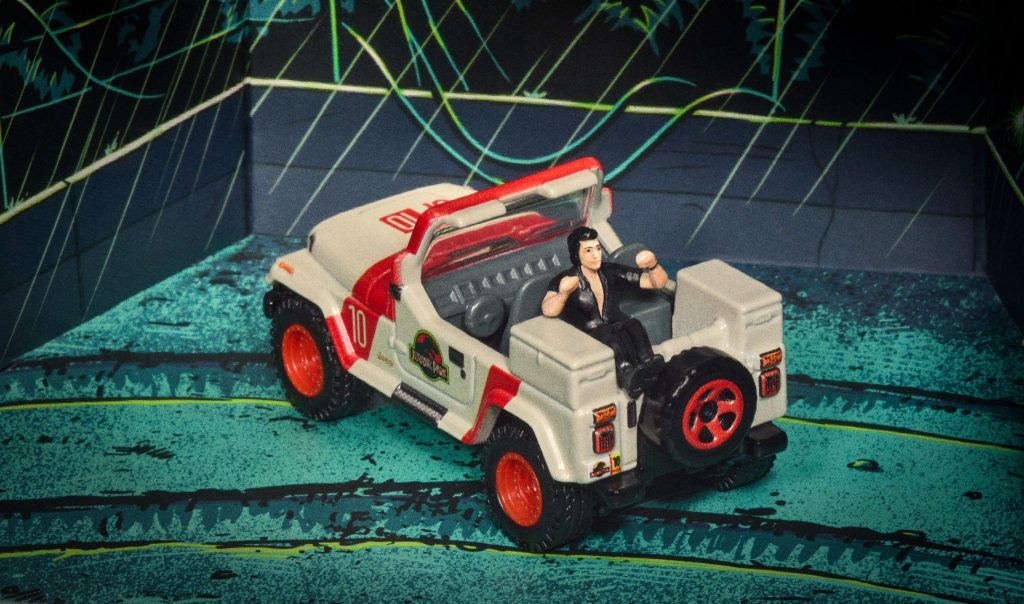 Next up is the Hot Wheels Jurassic Park Jeep Wrangler & Dr. Ian Malcolm set. This miniature set features a diecast Jeep Wrangler and Ian Malcolm figure incased in packaging resembling the outside the Tyrannosaurus Rex paddock. If you have a spare T. Rex laying around, you can recreate the iconic chase scene!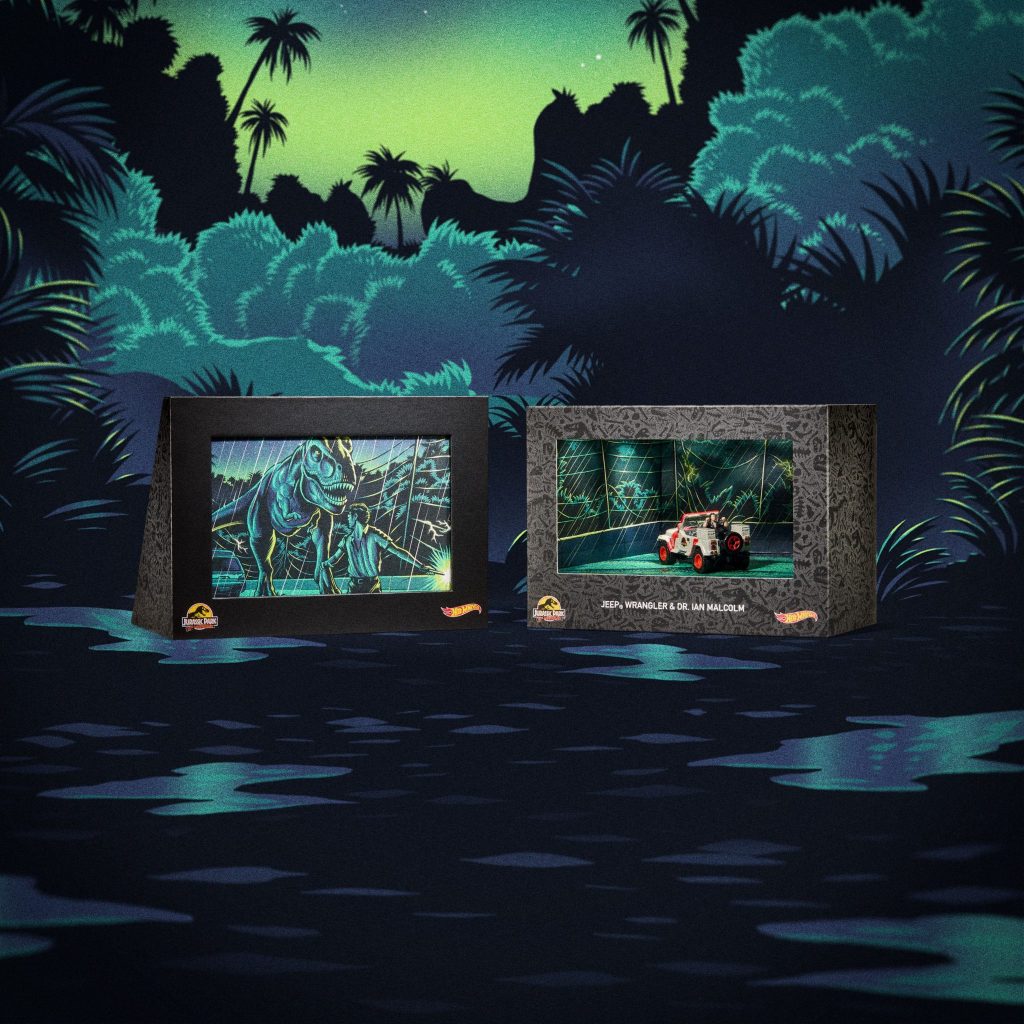 Like the Spielberg set above, this one will be available onsite at San Diego Comic-Con, or online here on July 21, 2023 at 9:00am PDT. Best of luck getting your hands on these two amazing collectibles!
Jurassic Outpost will be on the ground at San Diego Comic-Con 2023 this year, so stay tuned for future coverage of any and all things Jurassic that the Con has to offer!