If you are looking for a way to refresh your closet, look no further than this new Jurassic Park clothing line from The Hundreds. Starting June 24, you can order a variety of Jurassic inspired outfits to keep you looking fresh as you head to an IMAX theater to see the new 5 minute preview of Jurassic World Dominion.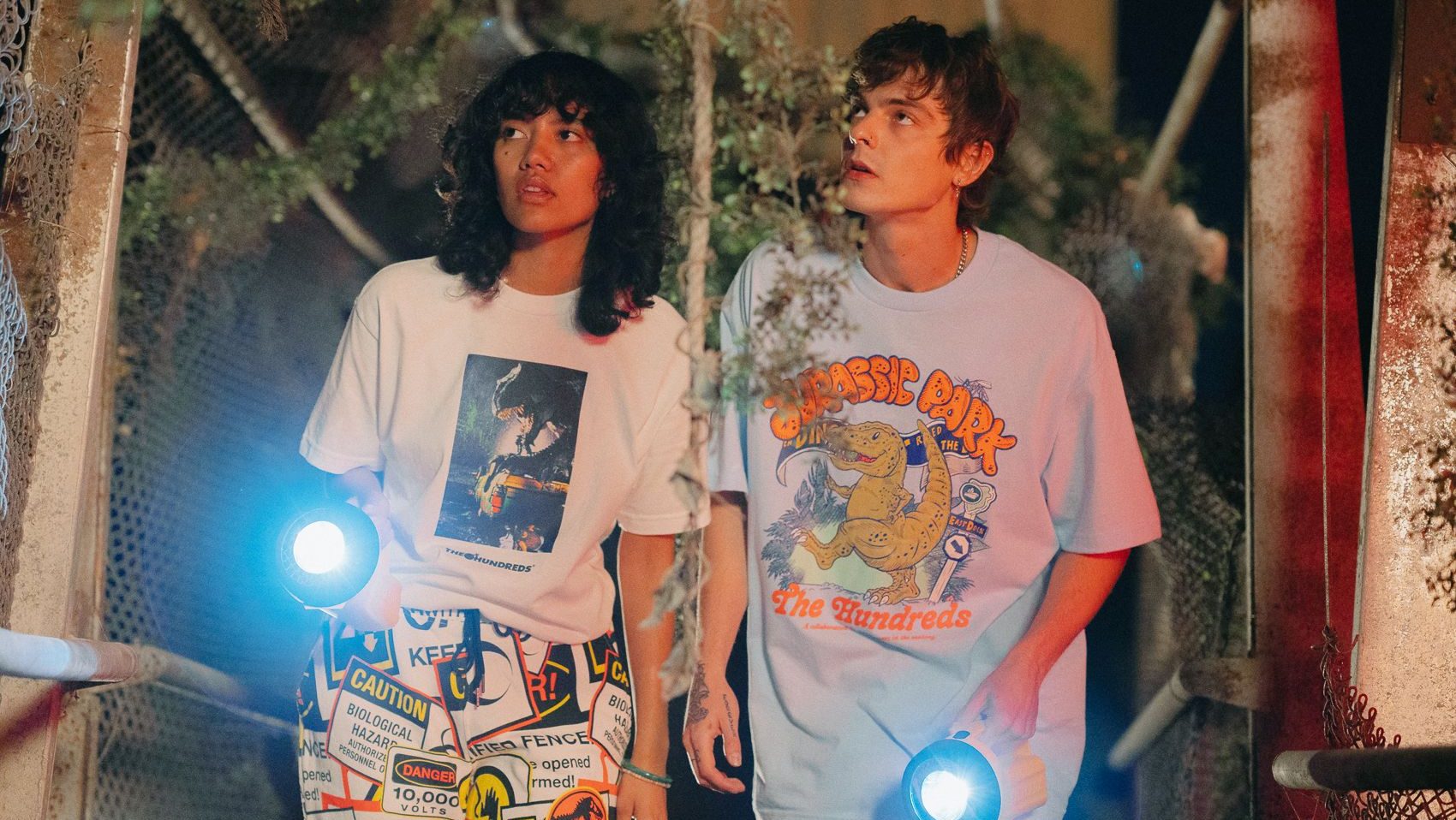 The collection pulls inspiration from the wild wardrobe of the classic '90s film, putting a modern spin on vintage safari gear and adding their own signature technical features. Fans of the franchise can sport new shirts, pants, and jackets all displaying a unique Jurassic look. There's even a camouflage tie-dye print for the matching Vest and Shorts as a different take on Jurassic Park gear.
Graphics for the collection include a distinct take on classic theme park souvenir shirts, as well as a custom pattern made from the 'Caution' and 'Danger' signs seen throughout the film – used as an all-over print across the Park T-Shirt, Embryo Pullover, and Malcolm Sweatpants. 
Jurassic Park aficionados and streetwear fans alike will be able to complete their collection with the Ranger Safari Hat, which is accompanied by a Corduroy Snapback, Acid Wash Beanie, and other timeless accessories.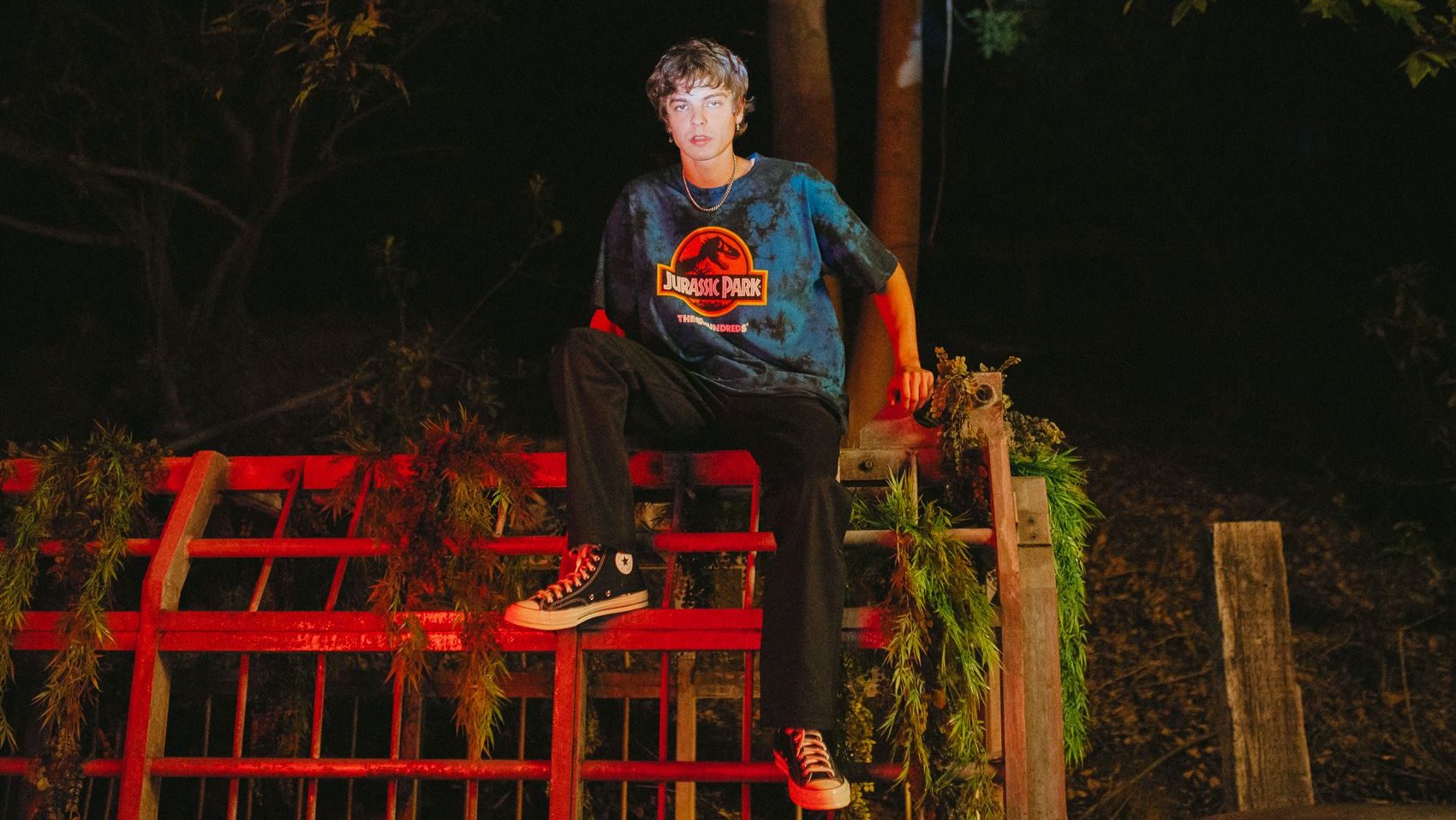 This new batch of Jurassic merch is sure to fly off the shelves, so get your hands on them while you can! You can find all this new gear on The Hundreds App, their online shop located here, or their brick and mortar store in Los Angeles.
Do you plan on picking up any pieces of the new collection? Show off your new gear online and be sure to tag @JurassicOutpost on socials!