After travelling to the UK earlier in the month, Jeff Goldblum has started shooting his return as Dr. Ian Malcolm in Universal's latest Jurassic outing, Jurassic World: Dominion.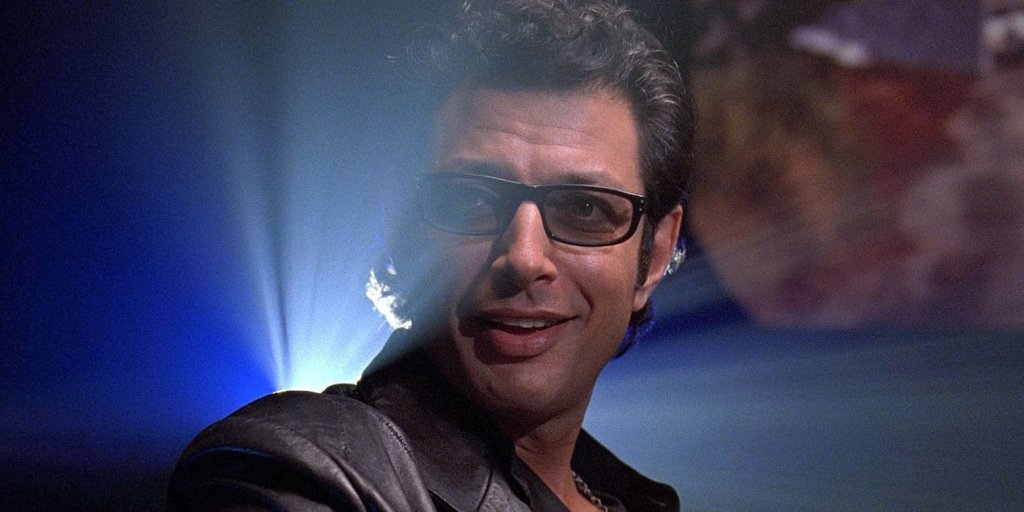 Talking with Insider, Goldblum revealed that his first day on set was with none other than fellow Jurassic Park alums Sam Neill and Laura Dern. Trying to remain tight lipped, he further revealed they'd been working in very tight quarters, in a scene involving a brand new dinosaur.
"You'll see — it's a mystery you'll solve when you see [the movie.] The three of us were in a tiny little space and we were being menaced by — I can't even tell you — a surprising faction of prehistoric creatures that you've never seen before."
In line with what we heard from director Colin Trevorrow, Goldblum confirmed that the animatronics really are back in force for the sixth film and just as terrifying as they were 27 years ago.
"There are a lot of animatronic things going on, so there is going to be less CGI I think, and lots of things that we can act with and see with our own eyes. We saw some amazing things. We were acting in a life and death situation," Goldblum said of the scene he shot with Dern and Neil. "We think it might be the last moments of our lives and we're all bonding with each other in an emotional and somewhat hilarious way."
In the interview he goes on to confirm he will be shooting until the end of October, welcome news for those who were disappointed by his limited return in 2018's Fallen Kingdom.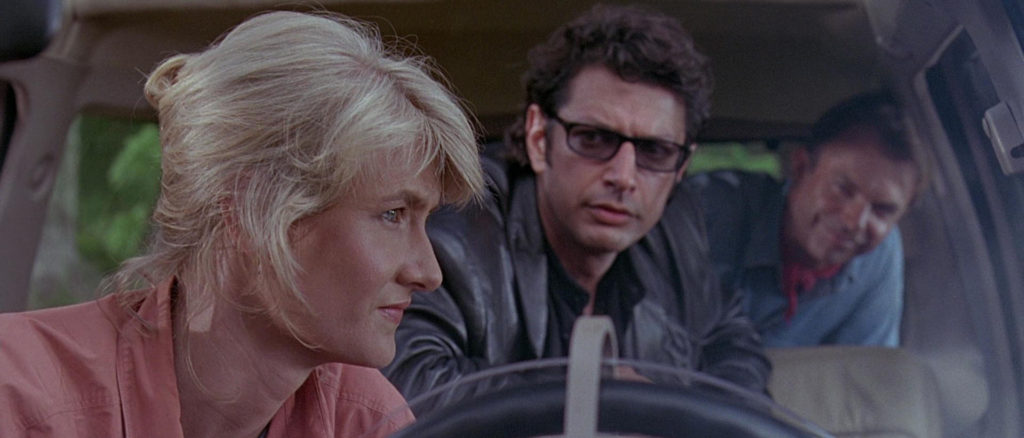 A fresh glimpse at some of Dominion's larger set pieces has also surfaced on twitter courtesy of user Brycenator100. Due to potential spoilers, you'll need to click the image to reveal it.
The ice covered cliff faces match up to early images we've seen of some of the other sets constructed at Pinewood's UK lot, however the inclusion of a downed Royal Navy helicopter raises even more questions about where the film will take us globally. At the close of Fallen Kingdom, we saw various dinosaur species being shipped off to lands unknown, perhaps they've finally made it across the Atlantic?
In other photos taken from the filming in Malta, we can see two dinosaur head statues used for lighting references and eye lines for actors, and while the heads themselves aren't of the best quality due to only being references for post-production, many fans have speculated as to what species they may be.
A video was also captured showing some of the filming involving Chris Pratt's character Owen riding a motorbike through thin roads in Malta. It appears that he is being chased, not riding alongside Velociraptors this time.

It's also worth noting that, as confirmed in our Malta article last week, they are using a stunt double, as Chris Pratt has not traveled to Malta.
We discuss the above set photos and more on the latest podcast, which you can listen to below:
Are you excited to see Dr. Ian Malcolm back in action? What do you think these new images mean for Dominion? Sound off in the comment!