It may have been almost 28 years since the release of Jurassic Park, but it seems like we still get a fresh look at everyone's favourite classic every year. And that is exactly what the new Youtube docs-series 'Art of the Prop' will be doing tomorrow with their premiere episode featuring the iconic artwork from the Visitors' Center mural.
Originally painted by artist Douglas Henderson, the massive glass mural depicted a prehistoric jungle scene, complete with a family of Parasaurs, a pair of Brachiosaurs, a Gallimimus and a Velociraptor, most notable for it's terrifying shadow play in the film's climax! It was briefly revisited in 2015's Jurassic World, and even inspired a training room in its sequel Jurassic World: Fallen Kingdom.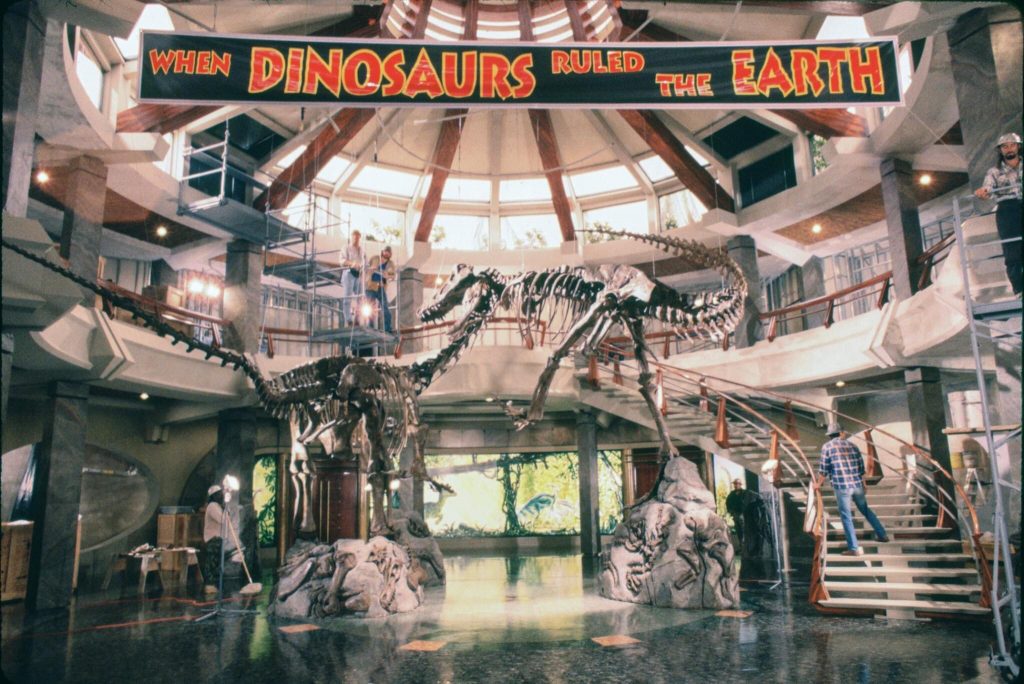 The documentary will showcase never before seen concept art, including a rare glimpse at all three sections of the mural and features an exclusive interview with Douglas Henderson.
Art of the Prop: Jurassic Park, Evolution of a Mural premieres March 7th at 7pm EST on YouTube.
Excited to get a close up glimpse of this piece of Jurassic-history? What other iconic props would you like to get up close and personal with? Sound off below!