The following is a guest article contributed by Ruann Jovinski of 'Jurassic Park 4.4' first published in Portuguese and now translated to English. The review is largely spoiler-free, however small spoilers to follow:
—
Last Friday myself and a bunch of fans were invited by Universal Pictures to a very special event in São Paulo, Brazil – a visit to the Iron Studio's owned Jurassic Park Burger restaurant, a screening of 'Jurassic World Dominion' (we even got JP tattoos for free, but that's another story).
Before the movie started, we got to see the trailer for 'Minions: The Rise of Gru', which was then followed by a very short segment were two minions were confronted by their own version of Rexy.
From there is where the fun began.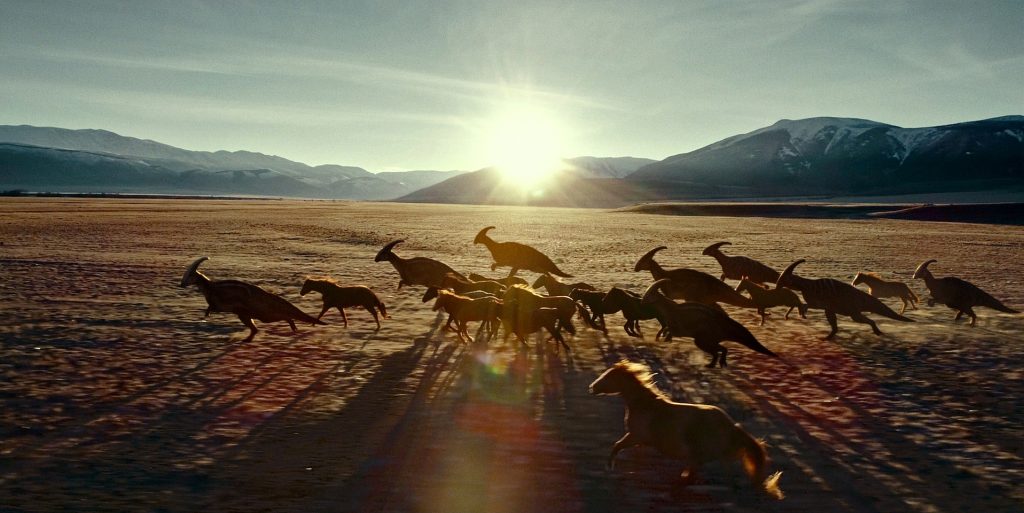 Jurassic World Dominion opens with an exposition heavy "Now This" news montage that catches the audience up to speed on how dinosaurs are now free to roam the world and introduces the mega-corporation BioSyn. While one would expect it to be exciting and primarily set up BioSyn, it mostly serves as a Fallen Kingdom recap rather than a striking or needed introduction to the film. This segment feels odd, but thankfully the movie soon finds much sturdier footing: from there we are introduced to two different storylines that have much more in common than we are initially led to believe.
This movie brings back the classic Jurassic Park characters in a huge way, driven by Ellie Sattler. Likewise, the Jurassic World characters are trying to make their peace with the world they helped create as well as take care of Maisie Lockwood – the clone girl who they essentially illegally "adopted "after the events of Fallen Kingdom.
Dominion brings us to a whole new world with many different set pieces and concepts that have never before been seen in the Jurassic franchise. From the snowy mountains of Sierra Nevada to the populated streets of the island Malta and the dense BioSyn Valley in situated within the Dolomite Mountains of Italy. Dinosaurs are free in our world, trying to survive, and humans are adapting to this ever changing set of circumstances. We see illegal trafficking of dinosaurs in black markets, and what happens when dinosaurs wreak havoc in city streets. This is a whole new Jurassic World.
The movie is far from perfect – the plot is bloated, the pacing is horribly rushed, and many of the characters feel slightly out of key – but at least in my humble opinion it is much better than the two previous entries. 'Dominion' revisits Jurassic Park's Techno-Thriller roots diving into the power of genetics like we have never seen before and some of the plots points are for sure something we could easily have seen in Crichton's work.
I was thrilled and extremely happy to see Dr Alan Grant and Dr Ellie Sattler's shenanigans throughout the film, interacting with another another, other characters, and of course dinosaurs. The chemistry between Sam Neill and Laura Dern is strong as ever. Jeff Goldblum as Dr Ian Malcolm is another great win – this movie really belongs to the classic Jurassic Park cast.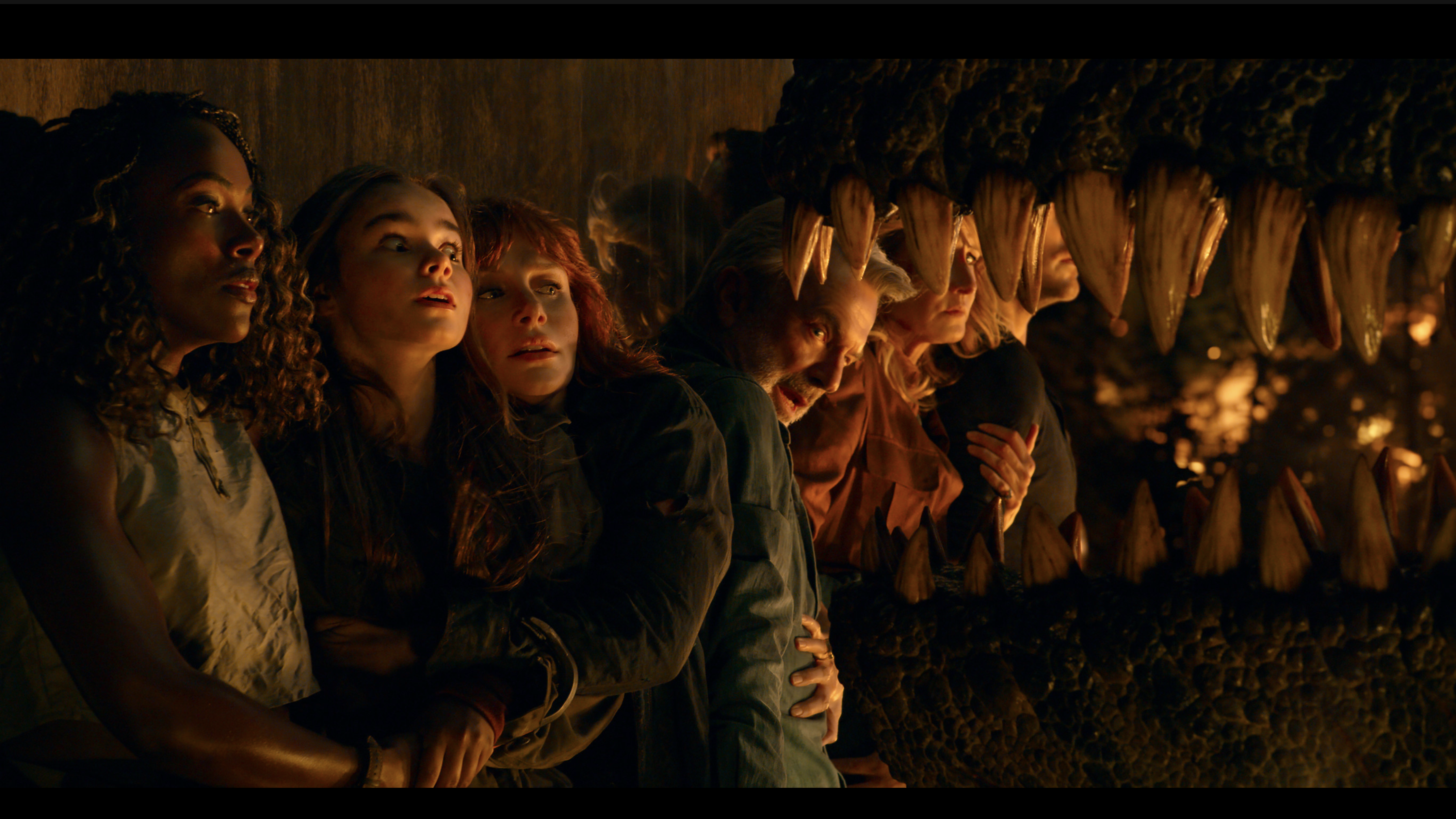 Outside of the classic characters, the newcomers are also great: standouts would be DeWanda Wise's "Kayla Watts", Mamoudou Athie's "Ramsay", Campbell Scott's "Lewis Dodgson", Isabella Sermon's "Maisie". Of course, BD Wong's Dr. Henry Wu is also back and he's better than ever. Yes, Dr Wu does get a meatier role and a stronger arch this time – something much overdue. Bryce Dallas Howard gets to flex her muscles as Claire both physically and emotionally as we are presented with a more sentimental and even haunted version of the character. Chris Pratt brings nothing new to Owen – he's pretty much the same as the last two films, however played a little more seriously and doesn't lean into out of place levity during serious scenes like in Fallen Kingdom.
As for the dinosaurs, Dominion brings some incredibly new additions to the franchise in the form of the territorial Therizinosaurus, the menacing Giganotosaurus, the tiny Moros and the vicious Atrociraptors. We also get to see some old friends like the venom spitting Dilophosaurus – which feel like a throwback to 80's films more than Jurassic Park. The Pyroraptor is another standout, though sadly virtually every moment of its scene is in the trailer – this one was criminally underused and it's insane Dr. Alan Grant never meets it. That would have been a full circle moment to his Velociraptors are birds speech in Jurassic Park.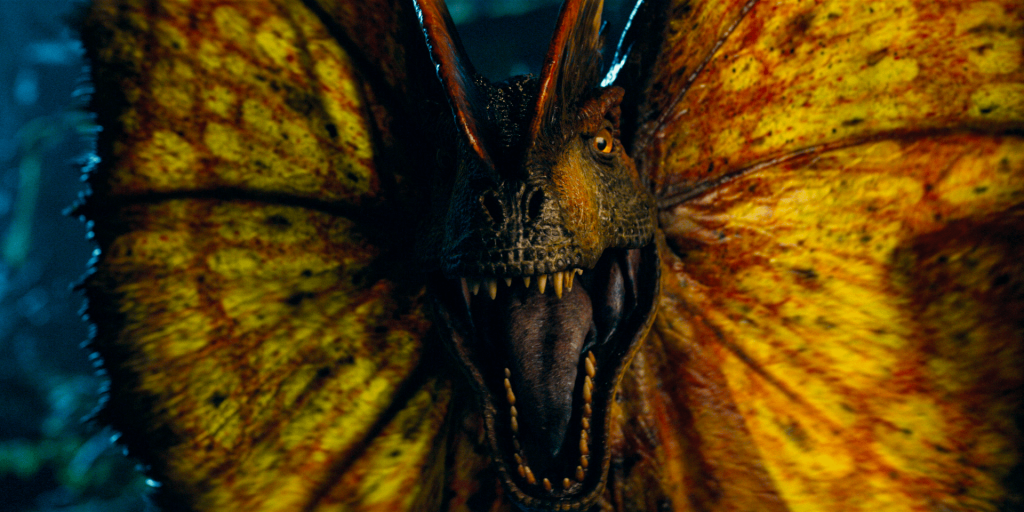 As I said before the movie is not without it's flaws, which comes in form of some very odd creative decisions, the lack of crucial dialogue to better explain some of the plot points (this movie often feels like a sequel to a movie we never got) and what I thought were the worst offenders – The animatronics. Yes, there are many (many!) animatronics in this movie and they all ended up looking very rubbery and stiff, looking more like Dark Crystal or Star Wars creatures than the living breathing animals Stan Winston Studio created. Perhaps this is in part the fault of the way they were filmed – but I really thought most (if not all) should have been touched up with CGI, especially the Microceratus.
The soundtrack is quite fun and has its moments, but I also feel Giacchino could have used more of the original themes – after all this movie is the "epic conclusion" of the entire saga and the return of the original characters, which comes with certain thematic expectations.
In general I can say I really enjoyed 'Jurassic World Dominion' and I had a great time and I just can't wait to see it again. It has the flaws of the first two Jurassic World films, but BioSyn driven plot line and return of the classic characters really elevates the fun. It's hard not to have certain expectations – this was meant to be the close of a series of stories that began in 1993 but ultimately just feels like another sequel. I wish the movie was longer as it needed to flesh out the story and characters, be less choppy, and build more believable stakes. Likewise some of the effects, both practical and CGI, needed more work – it's unfortunate that some of the CG is weak considering how long they had to work on the film (Blue and Beta are a large offender here).
Ultimately this movie left me wanting more – both in good and bad ways – but most of all good. And thankfully, Dominion is not the end, but a brand new beginning. More will come, and the movie makes that clear.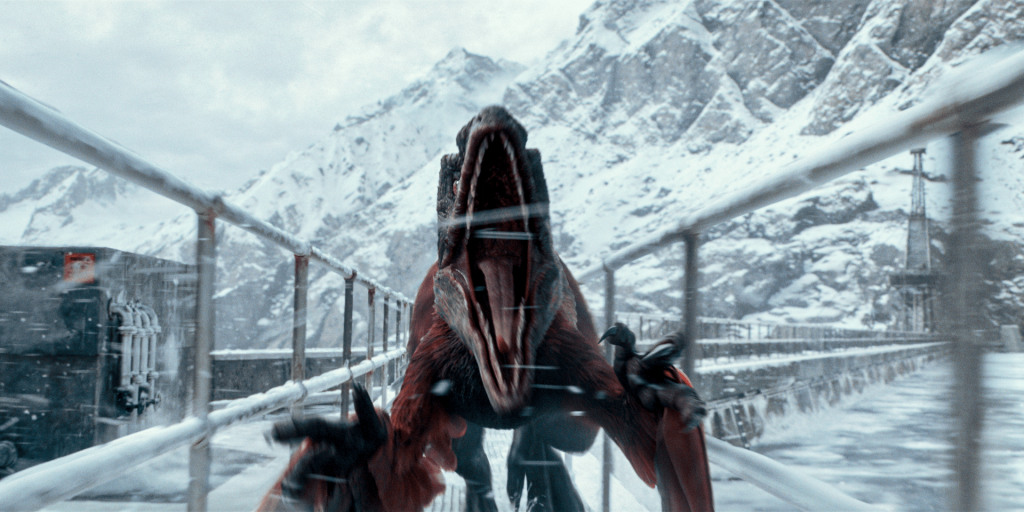 ---
Stay tuned, as more of our team sees the movie and are allowed to publish reviews new review articles will be added!