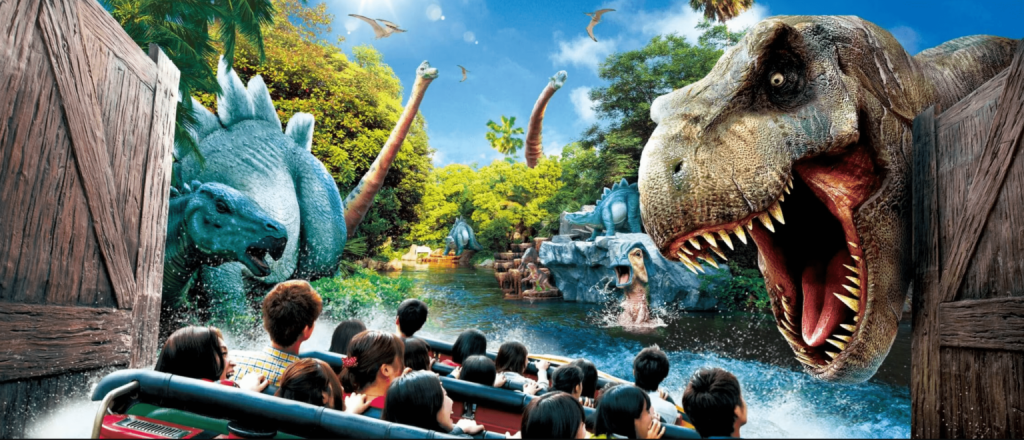 According to Universal Japan's website, Jurassic Park: The Ride will close for a major refurbishment in September of 2023.
As of right now, the parks website reads that the ride will close on September 4th, 2023, indefinitely, but also states further down on the same page:
'The major refurbishment of Jurassic Park the Ride, which begins on Monday, September 4, 2023, is expected to take until early 2025. We appreciate your understanding and cooperation.'
This follows the ride being closed from June 6th to June 21st also of this year, most likely for normal yearly refurbishment and maintenance.



There is also no word as to if this is a refurbishment of the existing ride or if it means the ride will be getting the Universal Hollywood treatment and transforming into Jurassic World The Ride.
Currently, Universal Studios Orlando and Japan are the only Universal parks to still have the classic Jurassic Park The Ride/River Adventure ride. Universal Singapore has its own unique Jurassic ride called Jurassic Park Rapids Adventure that has a circular raft vehicle rather than the long multi-rowed raft (making it close to Islands of Adventure's Popey and Bluto's Bilge-rat Barges or Disney's Animal Kingdom's Kali River Rapids.) Universal Beijing has the award-winning Jurassic World Adventure Ride (a dark ride in the vein of Amazing Adventures of Spider-man at Islands of Adventure,) as well as Jurassic Flyers. As previously stated, Universal Hollywood revamped Jurassic Park The Ride to Jurassic World The Ride, which opened in 2019. Sporting some new visuals, animatronics, and story, the updated ride has been well received, with many applauding the spectacular new animatronics and moments. Universal Orlando still has its original Jurassic Park River Adventure ride and opted for a brand new Jurassic World ride (instead of changing River Adventure) with VelociCoaster, which has been awarded Best Rollercoaster two years in a row. If Universal Japan is changing their Jurassic Park ride to Jurassic World though, we can theorize ("theorize, mind you") that it's most likely only a matter of time before Orlando sees its classic Jurassic ride go through a similar refurbishment.

While closed, guests to Universal Japan can still visit the Jurassic Park area to experience The Flying Dinosaur, a steel flying coaster where guests soar through the air like pterosaurs (which, should be stated, are not dinosaurs,) and experience various dinosaur "meet and greets" throughout the land.