If recent information on the production of Jurassic World Dominion is to believed, then everything behind the scenes appears to be going surprisingly smoothly despite the additional COVID-related restrictions on the production.
A recent article from The Hollywood Reporter has explored how Hollywood has been adapting to shooting in the middle of the pandemic – and, as a part of the article, the Universal Pictures team debuted two brand-new set photographs from the production.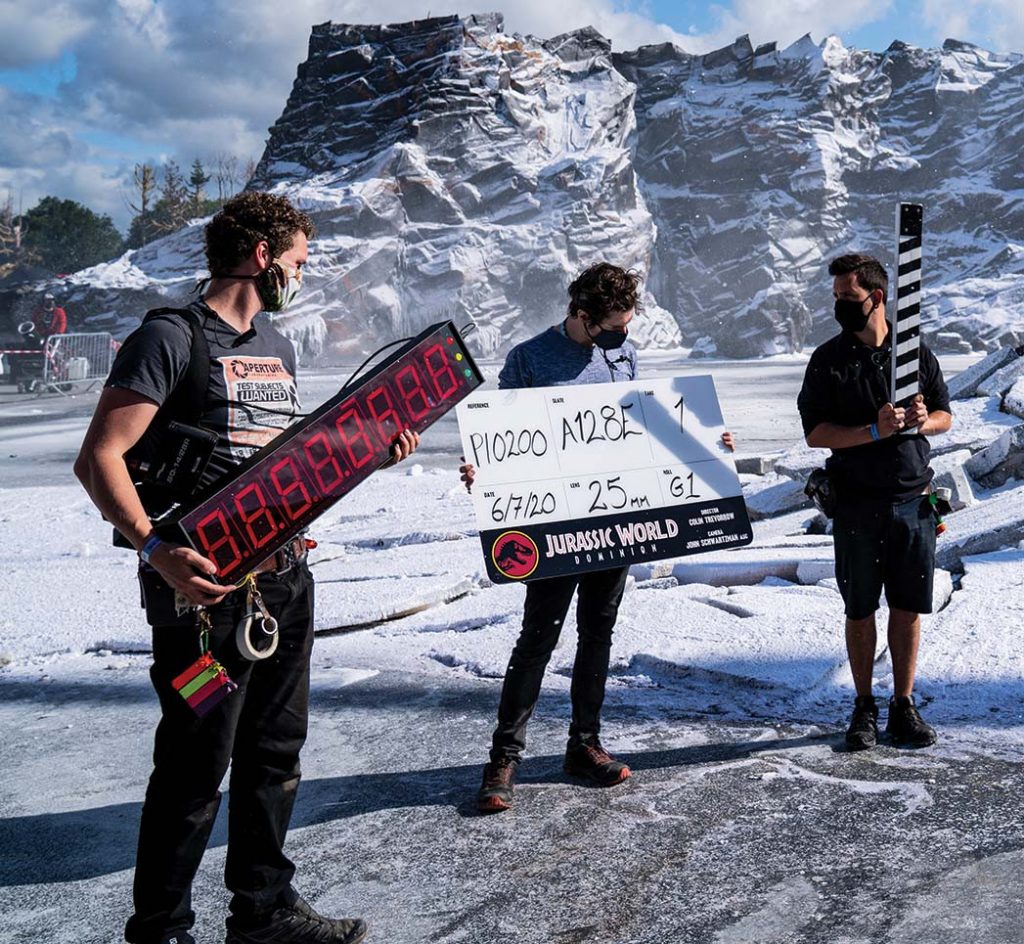 The first photograph, which appears to be from filming at Pinewood Studios, shows a massive, snowy mountain and frozen lake which has been constructed for the actors to perform in front of. Interestingly, the scale of this location is quite surprising as we would usually see an environment like this rendered in post-production, so we do wonder if there is more to the way this environment will be used in the upcoming production.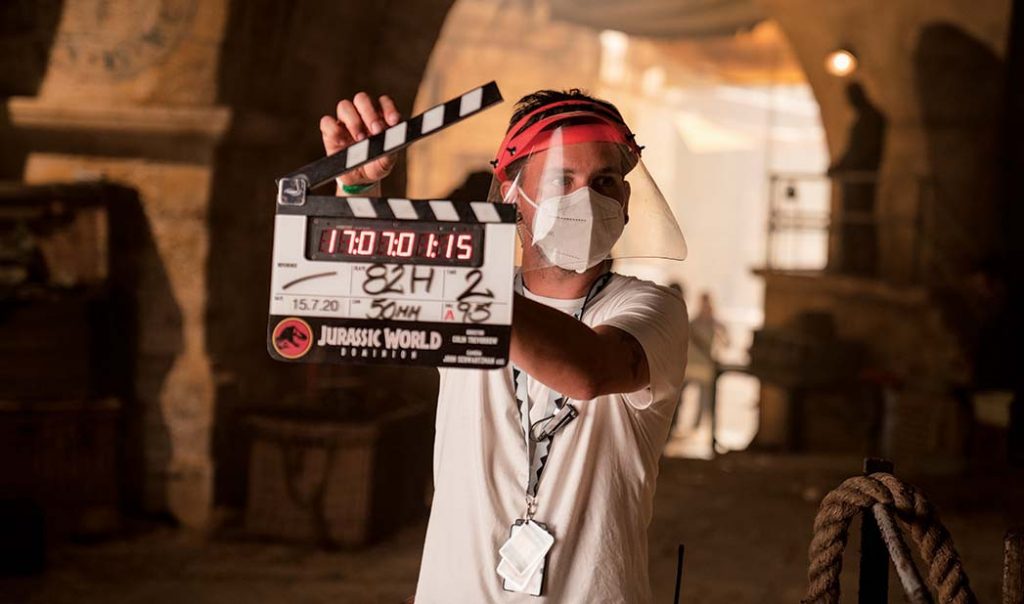 The second photograph, which appears to be from the second-unit in Malta, shows a dark and dingy looking environment filled with an assortment of shady-looking characters. Whilst we don't get much more insight into the context of these photographs, we do get some insight into how production has been going, thanks to a statement from producer Patrick Crowley:
"When you get up and running, you realize that you need to go over and talk to that crew person and say, 'Buddy, put the mask up over your nose.' Or you find the three guys who are just 18 inches away from each other talking about what a great time they had last weekend, and you have to break it up," says the movie's producer Patrick Crowley.
"We have people who are hired to do nothing but go, 'You need to get 2 meters away from him,' because you know that the success of the show and the likelihood of them continuing to have jobs in the industry is dependent on that." The film's cast and crew are not only staying in a nearby hotel bought out by the studio in an effort to maintain a quarantine bubble, they're also tested three times a week. To date, the production has processed a whopping 27,000 COVID-19 tests over the course of the shoot (the hotel staff is tested, too). At roughly $100 a pop, that's close to $3 million on testing alone. "Universal never blinked," says Crowley. "They said, 'You've got to do what you've got to do.' "
A recent photograph of the original trio, donning appropriate masks for National Register to Vote day, also has fans excited for the upcoming sequel. Indeed, this is the first time we have seen these three actors together for some time – providing an exciting glimpse into what we can expect when Jurassic World Dominion debuts in 2021.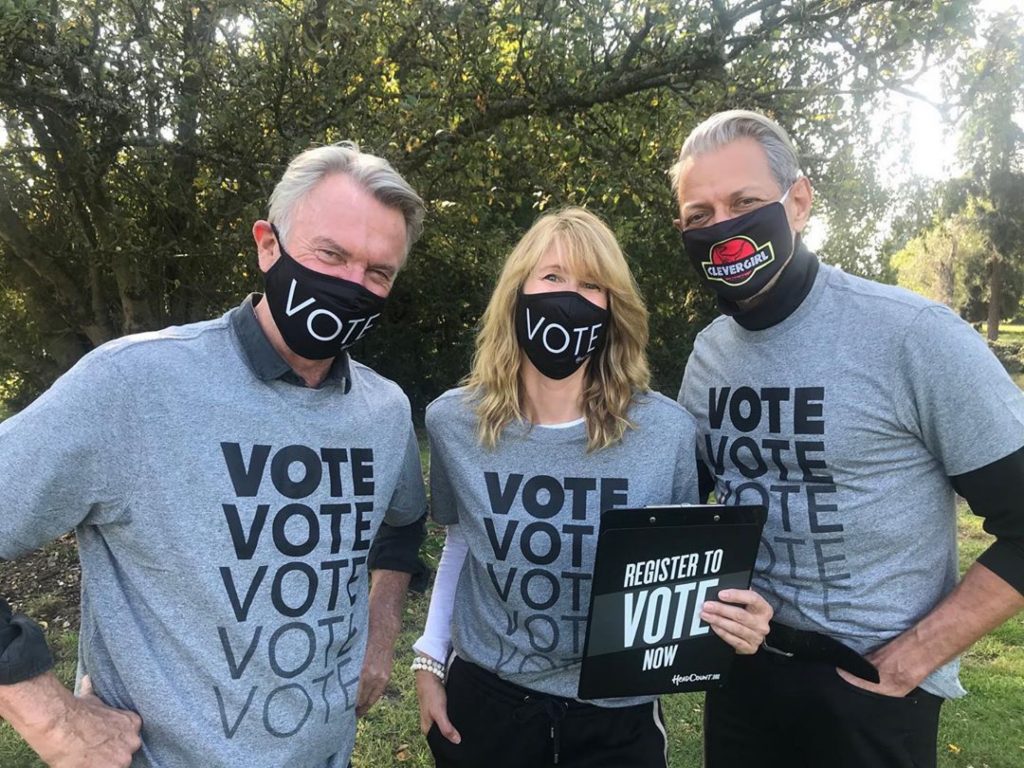 The excitement has been further enhanced by a recent statement from Colin Trevorrow, in an interview with Syfy.
"I think people may be underestimating the size and importance of Laura Dern, Sam Neill, and Jeff Goldblum's characters in this movie," the filmmaker told SYFY WIRE during a digital junket for Netflix's new animated series, Jurassic World: Camp Cretaceous. "It is very much an ensemble and that element, the ability to take these beloved characters from almost 30 years now, and understand how they interact with each other in the context of a world that we've really never seen before and have not been able to witness until now. It's very exciting for me. I'm having the time of my life."
It is safe to say that we are right in the depths of production on the next sequel – and I think we are all excited to continue to hear even more about production ahead of the first trailer for the new film.
What do you all think? Are you excited? Sound off in the comments below, and stay tuned for more Jurassic news as soon as we get it!