Are you looking forward to Jurassic Park's 30th Anniversary on June 11th, 2023? I know we are, and the good news is the celebrations are starting much sooner: the 30th Anniversary Captivz collection will be roaring onto Walmart shelves January 2023 in the US!

This all-new lineup of mini pop-and-lock collectible dinosaurs come packaged within mystery eggs, and feature every on-screen dino from the first Jurassic Park (plus select dinosaurs from The Lost World and Jurassic Park 3 in the second wave), sporting movie accurate details and colors. From the Gallimimus to the baby Velociraptor, your favorite species and moments can be brought to life in your collections. Best of all? Each dinosaur comes with a collector token inspired by the collector cards included with the classic Jurassic Kenner toys, featuring beautifully rendered art bringing the scenes to life in unique ways.

Check out the exclusive sneak peek below!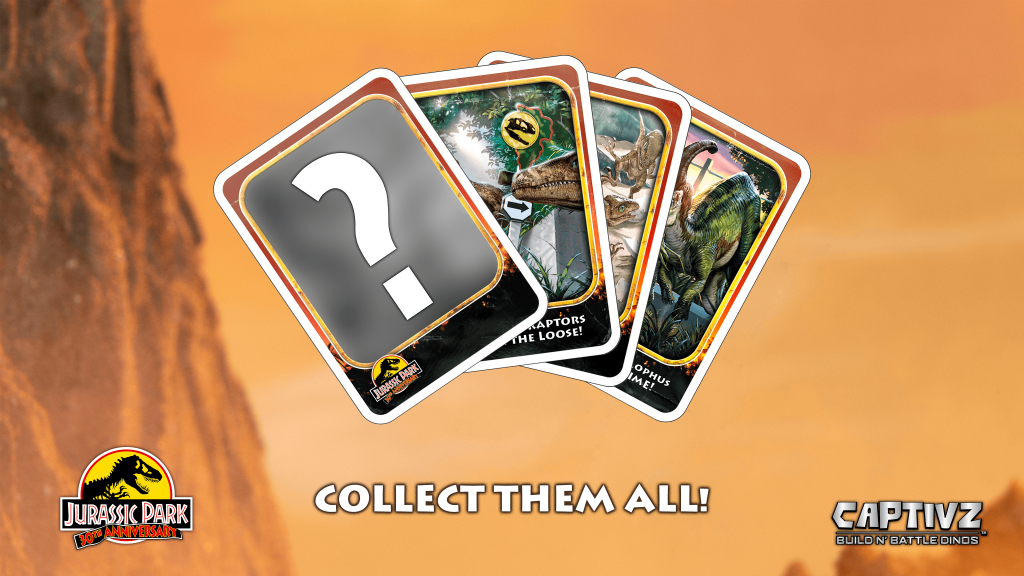 Alongside the standard eggs, there are also the larger eggs with the super-sized Captivz dinosaurs inside:
For more on the Captivz collections check out their website and be sure to stay tuned to Jurassic Outpost for more Captivz, Jurassic Park 30th Anniversary, and everything else Jurassic!