Last month, our collectors focused web-series Beyond The Gates debuted four exclusive Amber Collection figures from Mattel – two highly anticipated human figures joined the collection, Dr. Ellie Sattler and the legendary John Parker Hammond, along with the Jurassic Park Velociraptor, and two Jurassic World Dimorphodons!
This month we are excited to debut more figures to Mattel's Amber Collection. First up, joining his sweetheart, Dr. Alan Grant! And secondly, in what just might be a nod to Jurassic Park 3's dream sequence – it's Isla Sorna's Male Velociraptor!
In this exciting episode, we hear from the masterminds at Mattel who designed this toy – Nikolai Dryuchin and Beyond The Gates royalty Rafael Bencosme!
The two designers talk us through the process of designing and building both of these Amber Collection figures and we're shown design sheets, references images, and given a real behind the scenes look at these all-new toys!
Everyone's favorite movie in the franchise is Jurassic Park 3, and now you can finally add the Male Velociraptor to your collection! The Amber Collection continues to add fan-favorite humans and dinosaurs to the collection, and now the original trio – who will be making their return on screen in Jurassic World: Dominion – are in the collection in full!
Will you be picking up the Velociraptor and Dr. Alan Grant? You can head to Target.com now to pre-order these two items!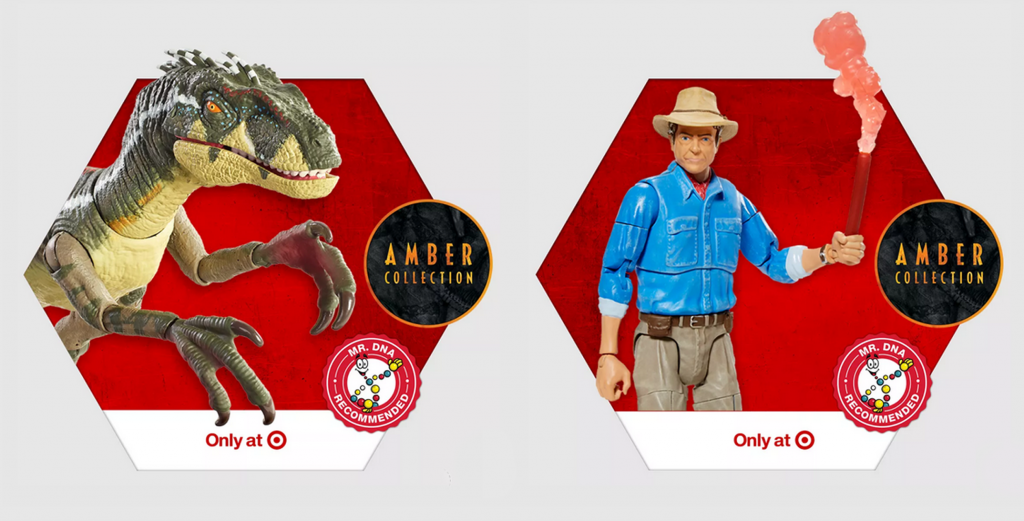 We hope you enjoy this episode! We've had a great run of new Amber Collection figures, but next month's Beyond The Gates is not one to miss, featuring a large Legacy Collection item…