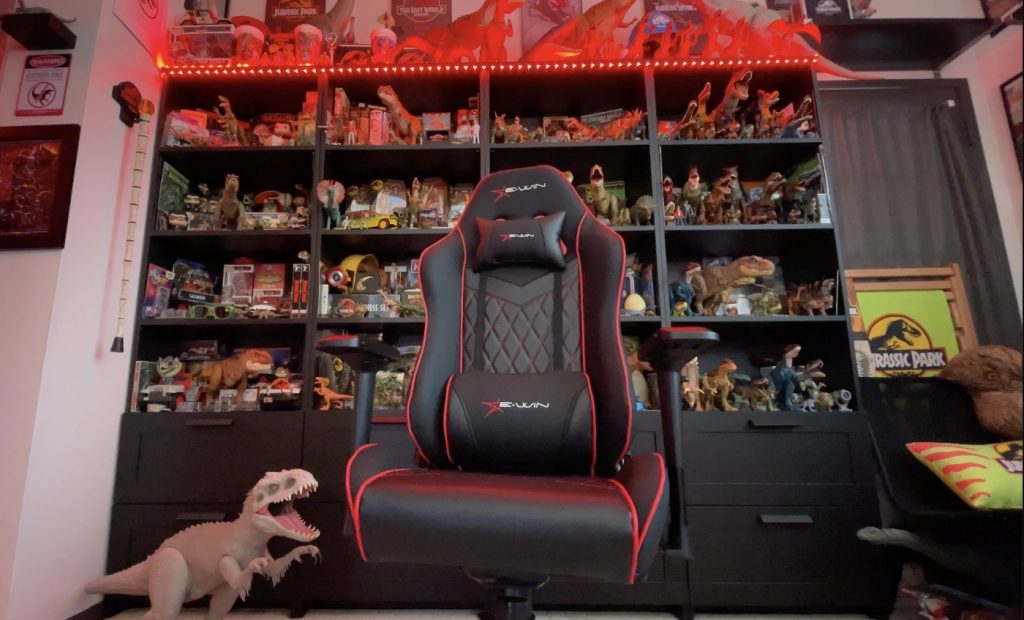 Jurassic Outpost has recently partnered with E-WIN Racing, makers of high quality gaming chairs, desks, and equipment. The folks there were gracious enough to partner with us for a review of one of their new heavy duty E-WIN Racing gaming chairs – read on for our thoughts, in affiliation with Caleb Burnett/JurassiCaleb!
---
This is the E-WIN Champion Series ergonomic computer gaming office chair! It comes with high-density pillows and cushions for neck and lumbar support, and also comes in a few different color combinations. The one we received is a sleek black and red.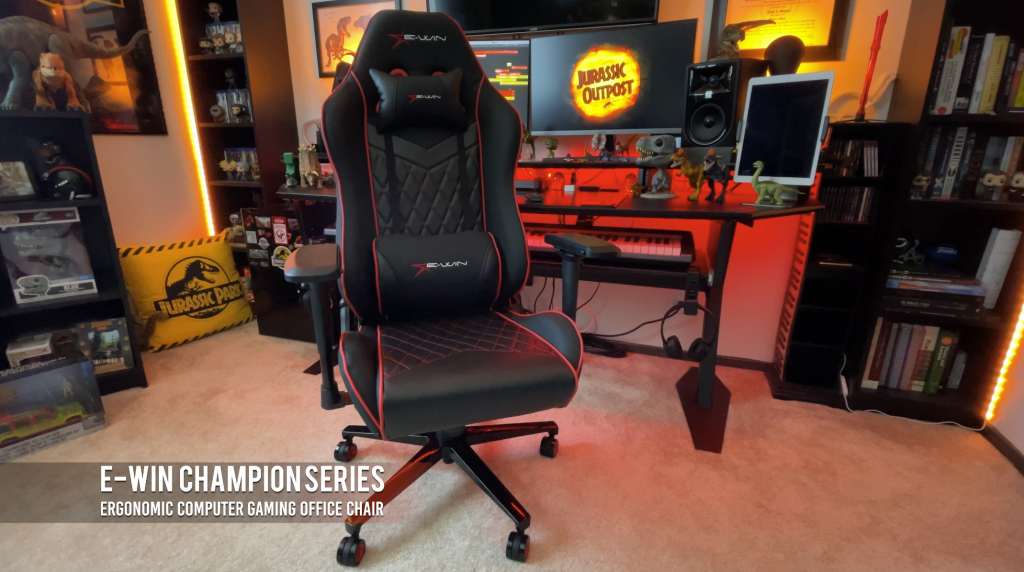 It looks so great in the JurassiCaleb studio. It's upholstered with E-WIN's stain resistant leather and can be cleaned without damaging the surface. The arm rests can be adjusted and rotated into multiple positions, and the chair itself can be set to a good range of different heights.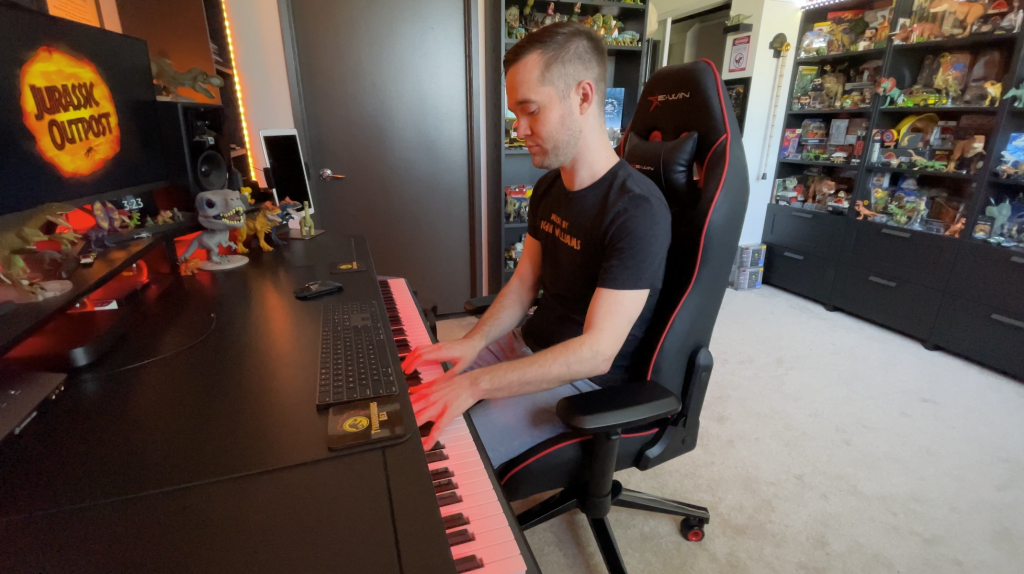 One of the best things about this chair is that it completely reclines for both leisurely work and full relaxation. The office gaming chair can be set into multiple positions for anything you need to do in it. Every part of this chair is strong and comfortable, and it is relatively easy to put together. This chair fits in well in a dinosaur and music studio, and feels very solid and grounded.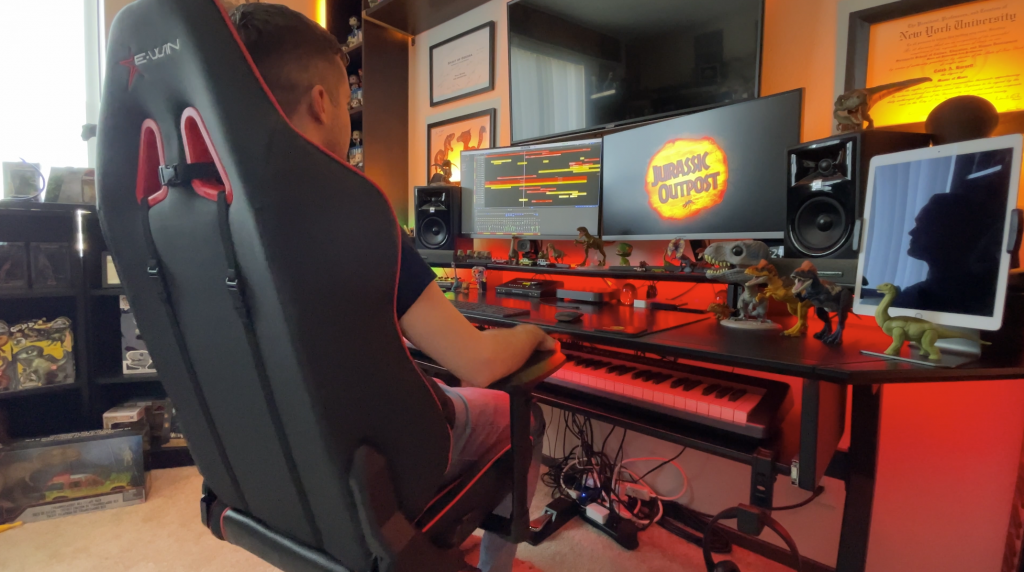 It's perfect for both working or just hanging out in the JurassiCaleb studio, and it fits the modern aesthetic and dark colors there. This chair has become a crucial part of Caleb's workflow and comfort whether working on music, brainstorming a video, or looking at the next dinosaur toy he wants to track down.
The black leather and red accents fit into the JurassiCaleb studio and collection room so well. You can shop their Champion Series Gaming Chairs here, and you can get the specific chair from our review here. Use code OUTPOST20 for a discount on your purchase! Huge thanks to the folks at E-WIN Racing for sending this chair to us for a review!