In the years leading up to the release of Jurassic World, there was a dire drought of cool merchandising to collect – however, since 2018 the market has certainly roared to life. There's no shortage of fun Jurassic merch, so it often takes something special to really catch our eyes.
Thankfully the Captivz collection does just that by featuring the best mini Jurassic World dinosaurs out there.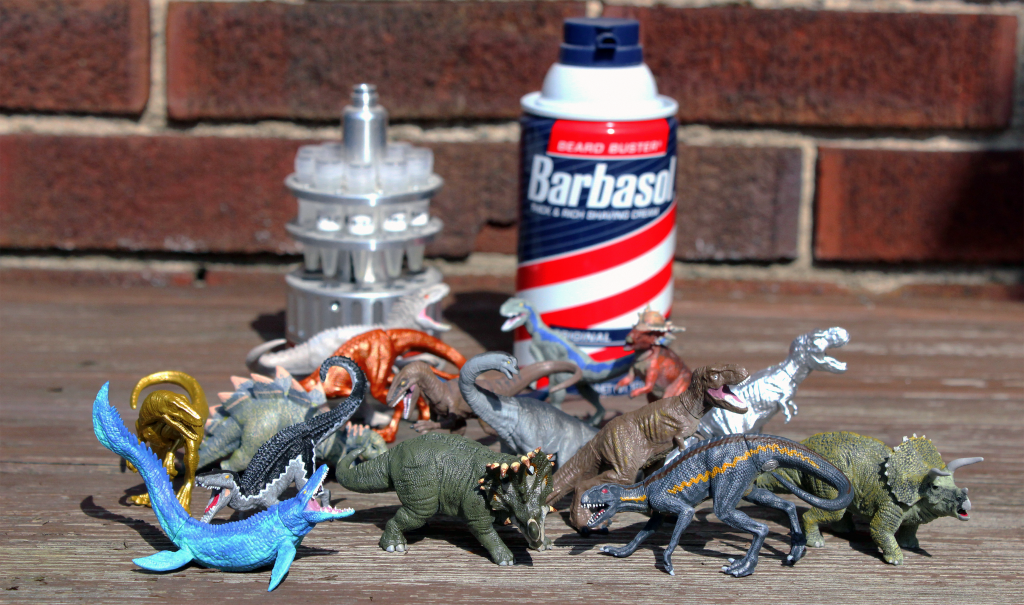 The new line of Pop 'N Lock figures comes from Toy Monster, an Australian based company, which is where the line is currently for sale. But don't worry – international availability is planned for 2021, and these new dinos should find their way nearer you soon!
So, what are Captivz? Here is official description for the Original Collection currently available in Australia: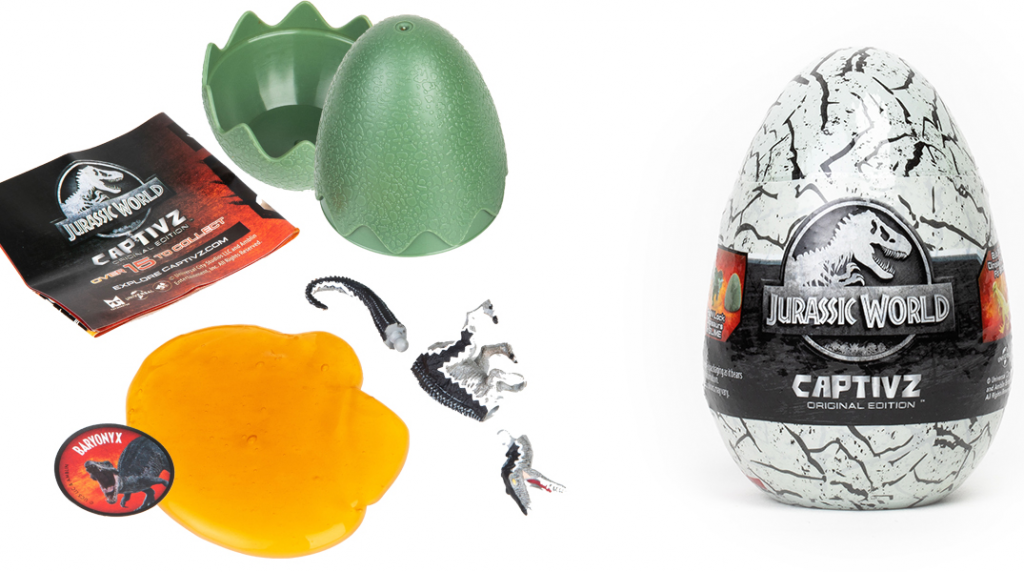 With a collection of species and duplicates, players can challenge friends to battle rounds based on species, Aggression or Intelligence powers – the bigger your dinosaur army is, the stronger your defence line is and the more chance you have to win points and become the ultimate Captivz champion. Over 15 Pop n' Lock Jurassic World dinosaurs are roaring to hatch out of slime eggs, including Rare, Ultra-Rare and Limited Edition metallic species. So un-wrap, crack and ooze your way through slime to reveal your mystery species – Pop n' Lock your dinosaur and then, get ready to battle!

The collection includes: Blue, Blue (Gold), T. rex, T. rex (Silver), Indoraptor, Indoraptor (Bronze), Delta, Baryonyx, Stegosaurus, Sinoceratops, Triceratops, Stygimoloch, Pteranodon, Mosasaurus, Brachiosurus, and Indominus Rex.
They retail currently around 7 AUD (which converts to around $5), and pack a lot of bite for such a small price. As I said earlier, these are in my honest opinion the best Jurassic minifigs out there. Each dino comes in 3 parts for easy Pop-N-Lock assembly, and measure roughly 3 inches long, give or take. In size, they're comparable to Mattel's blind bag figures, but feel more solid, and are sculpted with far more detail. Likewise, the paint applications are often very impressive, calling to mind Papo with natural weathering and fine detailing.
And that's where these figures really impress – not only are most clearly built from the ILM models, sporting eye pleasing accuracy and dynamic poses – they also often sport sharper sculpting and painting details than the core Mattel 3.75″ action figure line. This extra attention to detail shines: these catch the eyes even from a distance, and are easily recognizable to their film counterparts.
Take the Captivz Stygimoloch (one of my favorites), and compare it against the Mattel Attack Pack Stiggy ($7.99 MSRP) – despite the far smaller size and cheaper price, it sports an appearance more authentic to the films (that's not a diss against Mattel there, but a commendation to the Captivz team). I can't say enough good things for the detail (plus price), and I really believe Jurassic fans won't want to miss out on this collection as it expands with new species in the future.
Or compare the Sinoceratops to the Mattel Sound Strike Sinoceratops – despite being dwarfed, its detail is more finely tuned and realistic looking. Captivz also make good use of compromises at the scale, such as the solid black eyes with a white paint reflection detail, which really bring the soul of this tiny dino to life.
While this line has no solid scale, with each dinosaur figure roughly the same size, they do pair quite well with 3.75″ action figures – if you consider them hatchlings. While the line focuses on adult dinos, it does feature one curious exception – the Stegosaurus. This adorable little dino might not fit with the rest of the line, but it looks phenomenal with a surprisingly detailed paint application, and pairs well with Mattel's human figures, even if wholly unintended.
If you're in Australia, you can hunt these down yourself at retailers such as Kmart – Otherwise, you can keep checking our site, or check out the official Jurassic World Captivz website here! We're excited to see how this line evolves going into the future, and will have continued coverage on our site, including a hands on video soon.
Are you looking for new Jurassic Park merch to collect? Let us know what you think of the Captivz line below, and as always, stay tuned for all the latest news!