The Jurassic World Live Show tour is set to kick off its first set of shows in Columbus, Ohio next month, but much of the shows contents are shrouded in mystery. A new preview from USA Today gives us a new glimpse at the dinosaurs being made for the show – read on and take a look at their video below!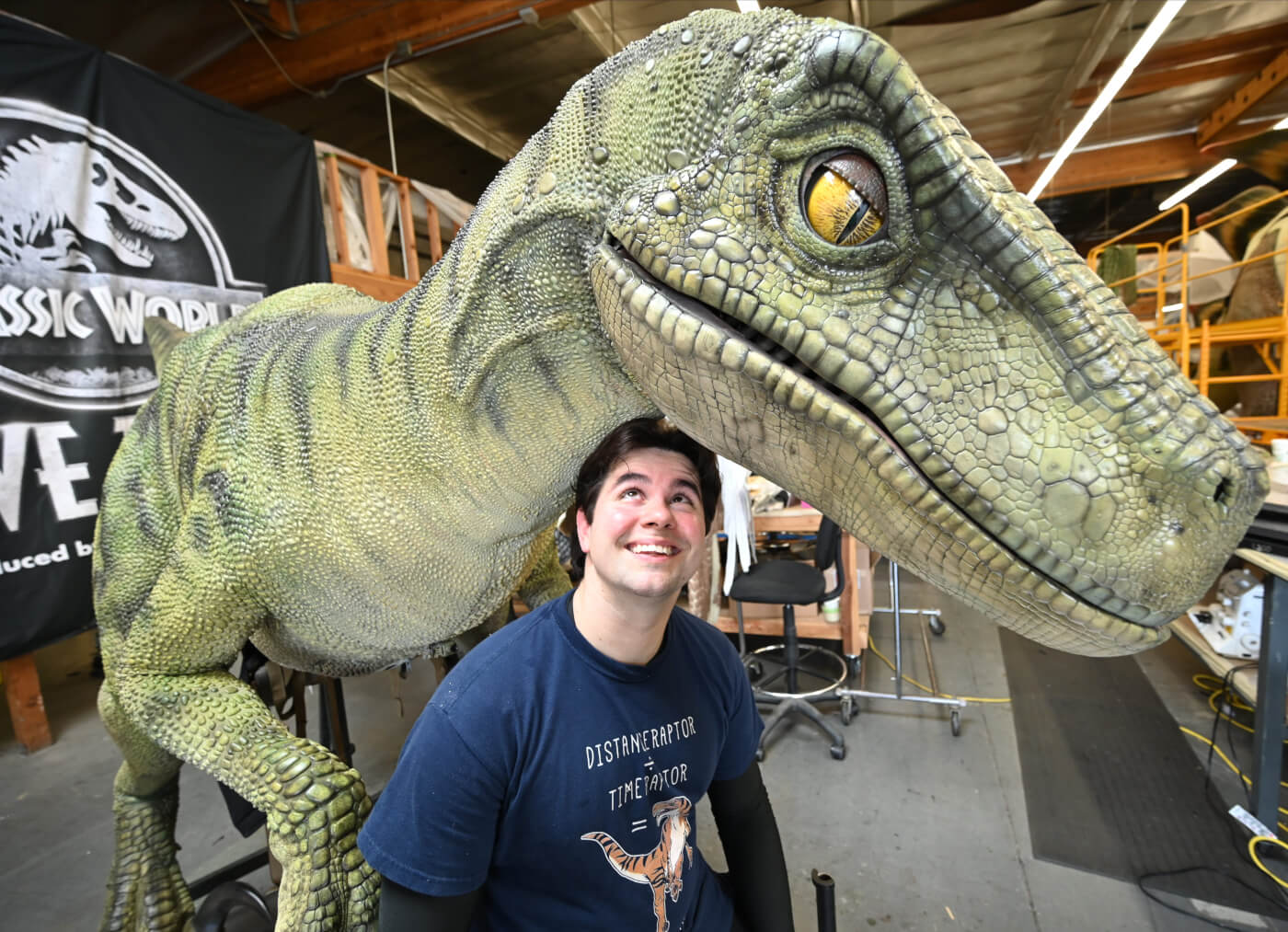 The show utilizes practical dinosaur puppets to bring the animals to life for the live audiences. Puppets is perhaps a bit of an understatement here. These dinosaurs animatronics describe more like advanced prehistoric vehicles, as the human inside each dinosaur uses advanced controls to bring them to life. In the Velociraptor, the pilot uses joysticks, levers, and triggers to control all the functions of the animal, even down to the eyelids. A small monitor inside gives the "dino-teer" a look outside of the creature in an effort to assist with steering functions.
And that's just one of the dinosaur set to take the stage. We know the show will heavily feature a Troodon, as well as Stegosaurus, Triceratops, and T-Rex. The Rex animatronic is reportedly 43 feet long and fully piloted by Jurassic World Live staff members during the show. From a robotics standpoint, this show is shaping up to be just about as advanced as we could hope for from a traveling Jurassic show. The production has truly spared no expense with the inside workings of the dinosaurs.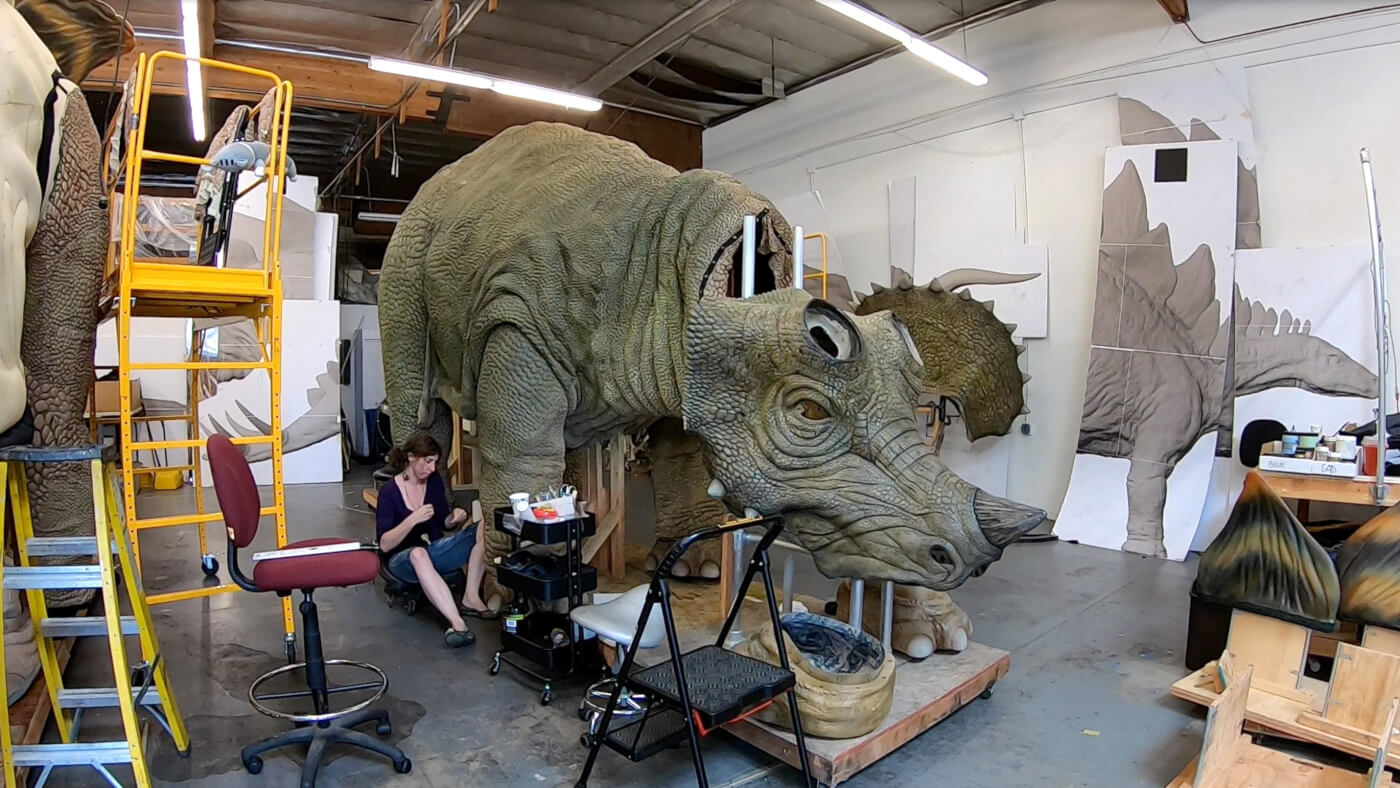 However, we can't help but talk about the Velociraptors seen in this video (who weirdly have square-ish snouts and nearly identical color schemes of Jeanie the Troodon).
You may have read our recent article about the issues that have plagued the velociraptors for decades. Jurassic World Live seems to have fallen into the same trap: green raptors. We won't stand on a long soap box again about the raptor color here. We have already done that before and are likely to do it again, but it essentially boils down to the raptors looking pretty generic and bland – and not having any real canonical reason to keep being green. To the casual viewer, we know this probably will not be a glaring issue – though, with so many iconic wild raptor designs from Stan Winston Studios for the Jurassic Park films, we can't help but wish they made a reappearance.
In any case, progress on building the dinosaurs seems to be drawing to a close as the first tour date draws near. USA Today reporter Carly Mallenbaum got a chance to look around the studio and even put some of the animatronics to the test. Check out the video below to see how the studio is bringing these prehistoric creatures to life.
Are you planning on catching a showing of Jurassic World Live? Are you excited about the animatronics they are using or does their appearance fall flat? Let us know in the comments below!
Source: USA Today