Now available from Stern Pinball is a brand-new "thunderball" of a pinball machine celebrating the original Jurassic Park trilogy! Featuring hand-drawn artwork on the playfield and Stern's powerful SPIKE™ high-definition LCD display graphics and animations, this electrical and mechanical marvel can now find its way into your home!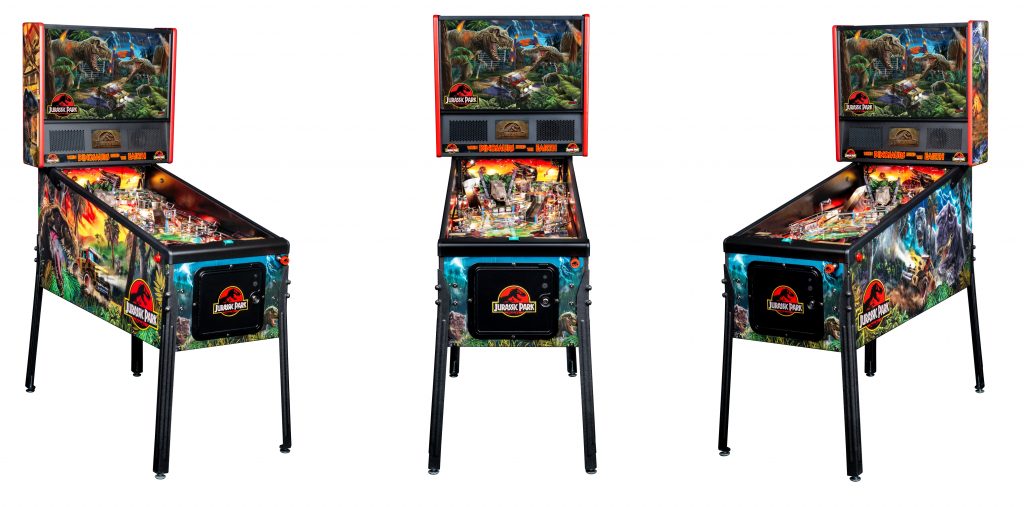 From the press release:
"Jurassic Park Pin immerses players in a pinball journey 65 million years in the making. Based on the blockbuster film Jurassic Park from Universal Pictures and Amblin Entertainment, the Jurassic Park Pin experience will transport players to Isla Nublar, an amusement park where escaped dinosaurs are running amok! With the volcano on the island erupting and threatening to destroy everything in its path, it is the player's mission to rescue park staff, evacuate and recapture dinosaurs, and escape before it's too late! Players will experience heart-pounding excitement right from the start in this action-packed pinball adventure filled with suspense, twists, and turns around every flip.

Jurassic Park Pin brings to life the most fearsome predator ever to walk the earth with an interactive, custom sculpted T. rex. Players will battle against the Spinosaurus by bashing a captive ball and corral Raptors in their enclosed pen with precision shooting. Fast flowing metal ramps, lightning quick spinners, and kinetically satisfying physical drop targets will provide players with an adrenalized game experience packed with unmatched action and fun. The all-LED playfield lighting provides dazzling light shows in sync with the iconic Jurassic Park theme music to create an immersive pinball experience."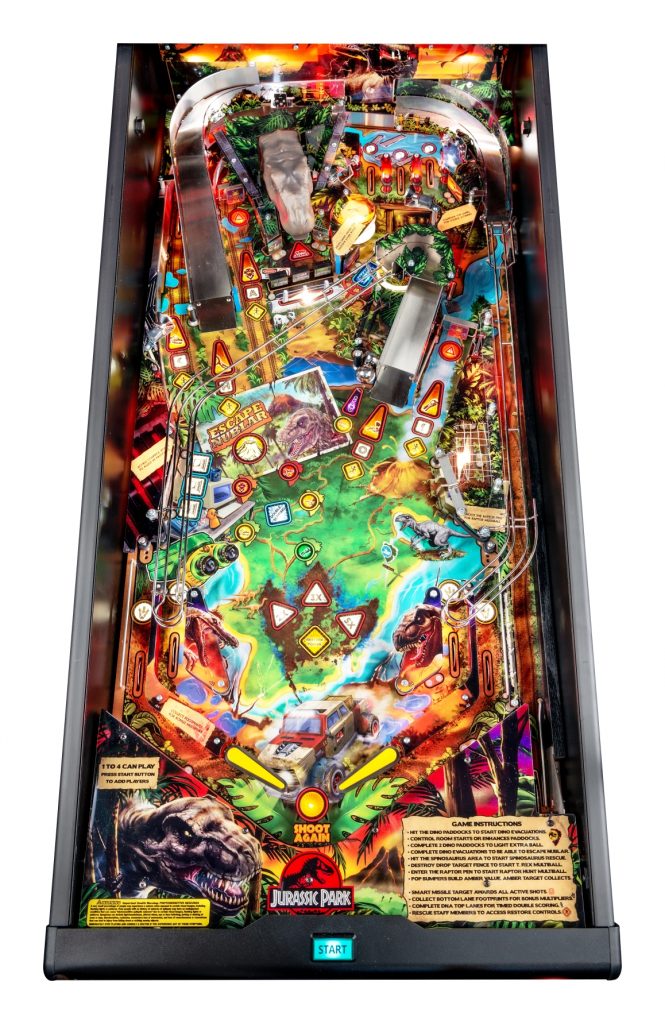 As seen in the photos, this machine is chock-full of stylized art depicting dinosaurs and other details from the original trilogy. Classic Jurassic Park gates, night vision goggles, Pteranodons, the "When Dinosaurs Ruled The Earth" banner, and even Nedry's computer featuring his stress toy! Curiously it depicts the Nublar volcano, which is something not introduced until Jurassic World: Fallen Kingdom. However, Nublar was always depicted as volcanic dating back to the novels and early screenplays, so its inclusion isn't distracting. While some fans may not like the idea of pairing the Rex and the Spinosaurus on a product that clearly emphasizes Nublar (depicted literally on the machine art), this is meant to be a fun combination of everything that made the original Jurassic Park trilogy great in a vibrant and fun way.
This pinball machine can be yours today for $4,599 USD. While that sounds like a lot, Christmas is around the corner, and I am sure if you ask your parents or loved ones very, very nicely…
For more information and to purchase, visit Stern Pinball today!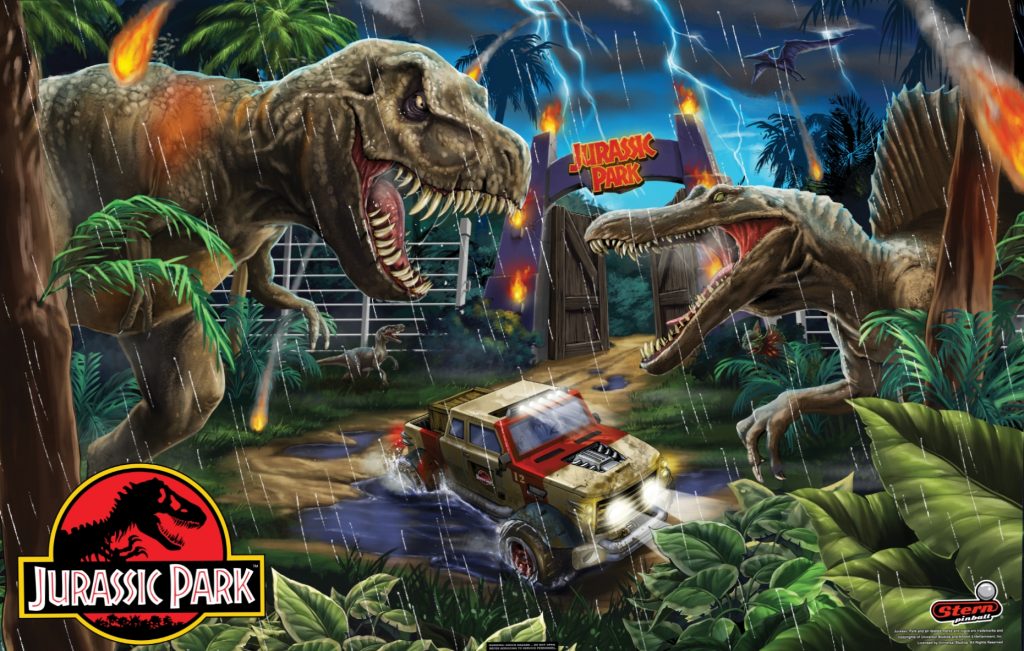 Will you be getting this impressive new pinball machine? Or will you wait for "coupon day"? Let us know in the comments below!