Last month we were excited to debut an all-new collectors focused web-series Beyond The Gates, revealing brand new Jurassic products! The debut episode featured two items – The Lost World Male Velociraptor, and the Jurassic Park 3 Pteranodon.
This month we're excited to launch episode two and debut the Jurassic World Legacy Collection Dennis Nedry Escape Pack:
Along with speaking to Mattel toy designer Rafael Bencosme, we got to go hands-on with the bundle and see up close the detail put into Dennis Nedry, the Staff Jeep, and the Dilophosaurus.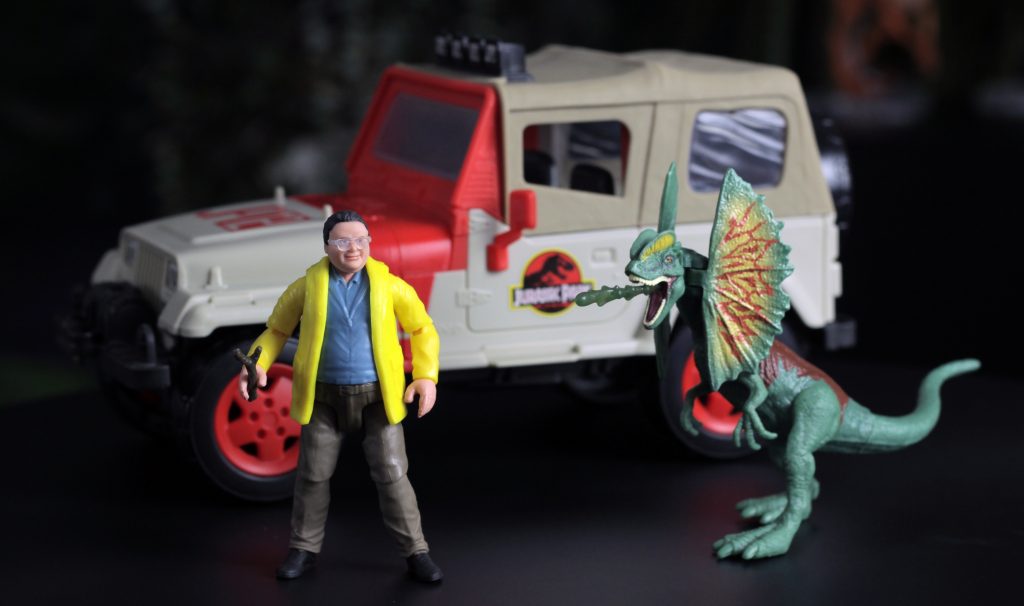 Relive the exciting big-screen action with this Jurassic World Legacy Collection Nedry Getaway Pack! Play out the famous scene from the original Jurassic Park film when Dennis Nedry encounters the spitting Dilophosaurus and attempts to flee in his vehicle. Set includes the fan favourite figure of villain Dennis Nedry, the spitting Dilophosaurus and the Jurassic Park vehicle with park logo and rolling wheels.
Take home the excitement of the Jurassic Park film with this collectible Nedry Getaway Pack! Makes a great gift for fans of the Jurassic World franchise, dinosaurs and action play!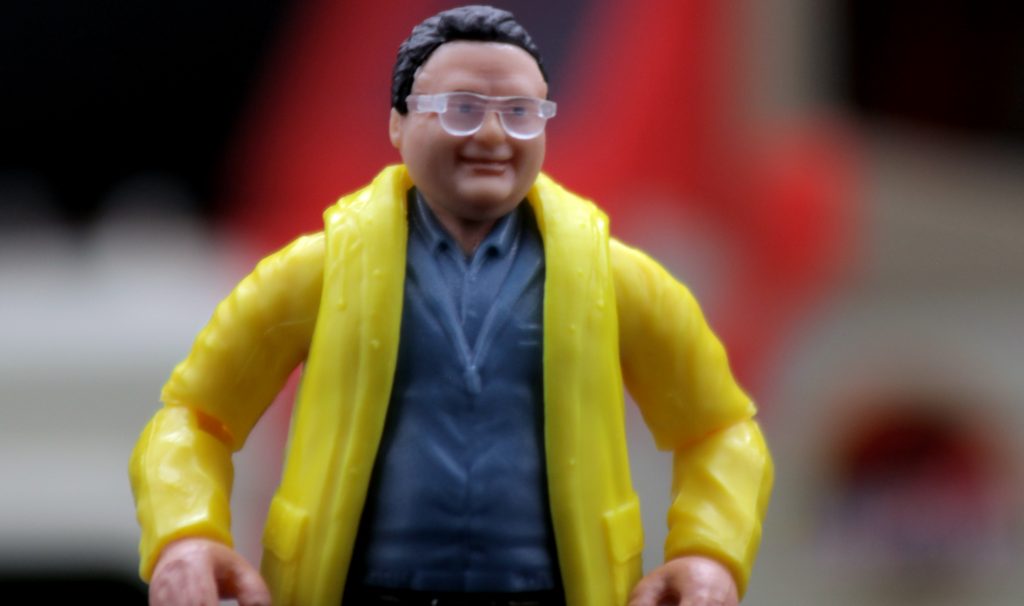 We're thrilled to be able to debut more exciting Jurassic items in Beyond The Gates and the next episode will focus on an exclusive item from the Camp Cretaceous collection. Stay tuned for more!