Announced all the way back in January 2018, the Jurassic World Live Tour was the inception of Feld Entertainment Inc. and Universal Brand Development, and promised "arena-sized action, special effects and physical stunts that will leave you on the edge-of-your seat!"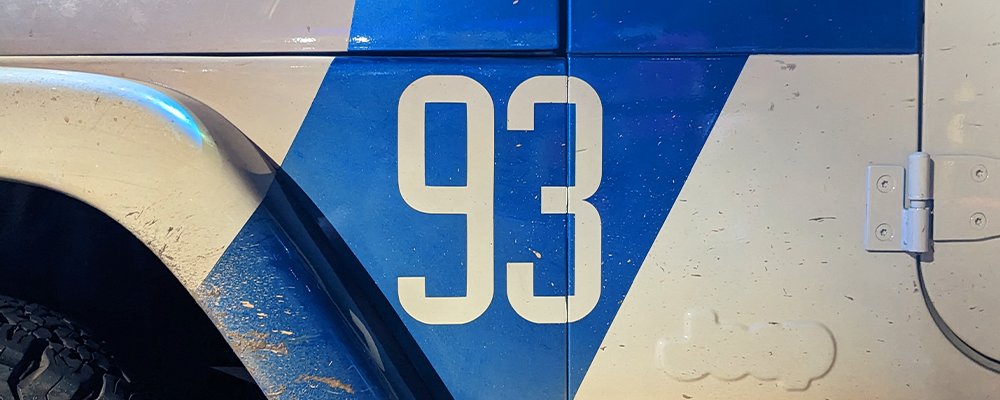 The show opened in Fall 2019 but unfortunately halted it's North American tour in 2020. None of that matters now, as the Live Tour has returned to take you back to Jurassic World!
#JurassicWorldLiveTour is a must-see, family-friendly show that will have you on the edge of your seat!

An epic adventure for the whole family! Get tickets at https://t.co/aiEaE9cKxH pic.twitter.com/g5GZ9hDrJF

— Jurassic Outpost (@JurassicOutpost) June 9, 2023
The incredible show is now touring and may be coming to your city! Check out the list below to see how close you will be to the dinosaurs of Jurassic World, including Blue, Rexy the Rexasaurus, and newcomer to the show, fan favorite Bumpy!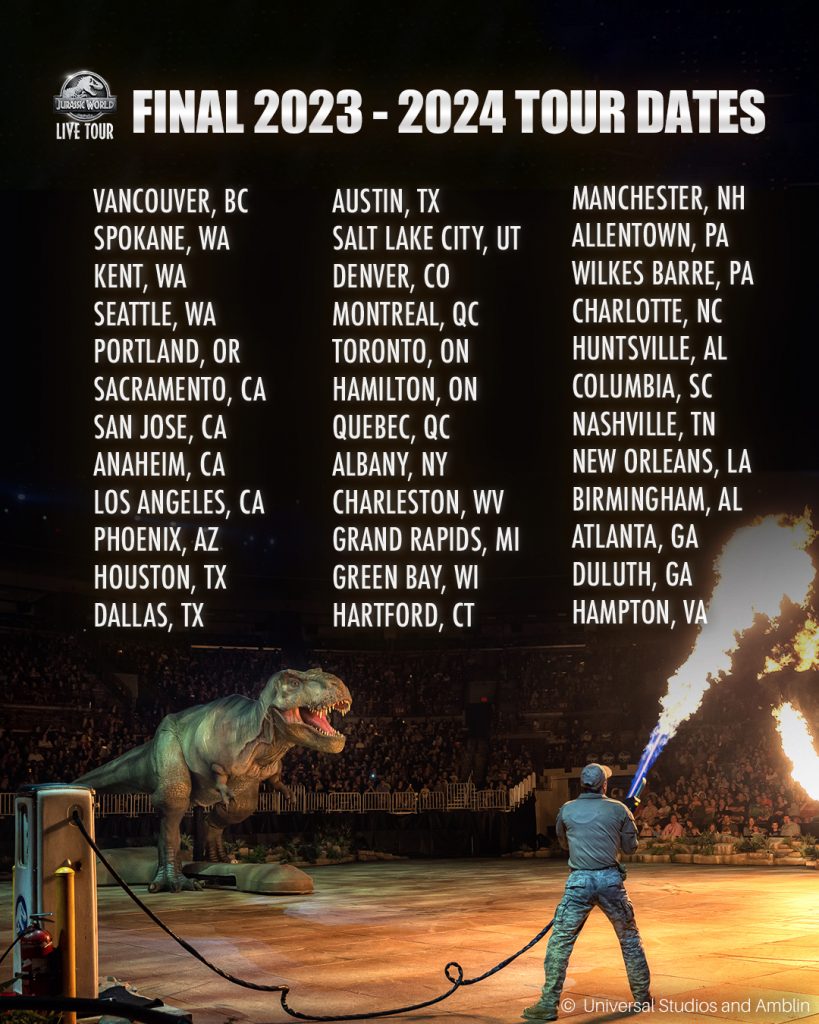 We had a fantastic time visiting the show and witnessing the dinosaurs, vehicles, and impressive cast up close. Be sure to check out the gallery below:
Check out the official website for further information, the schedule, and tickets!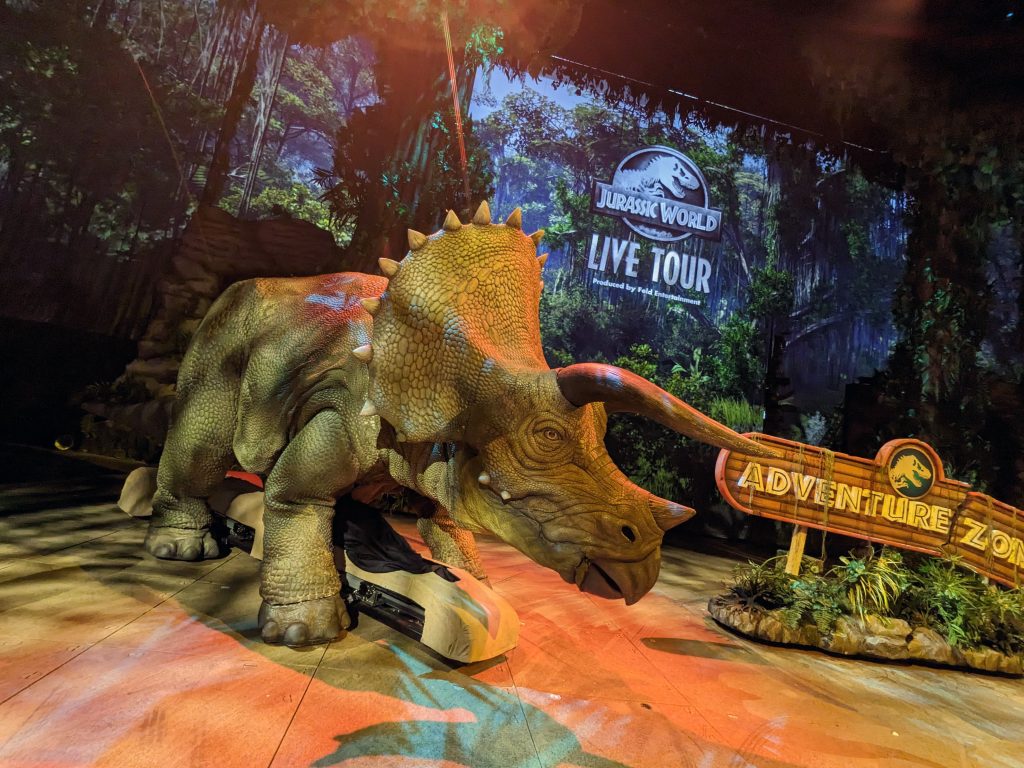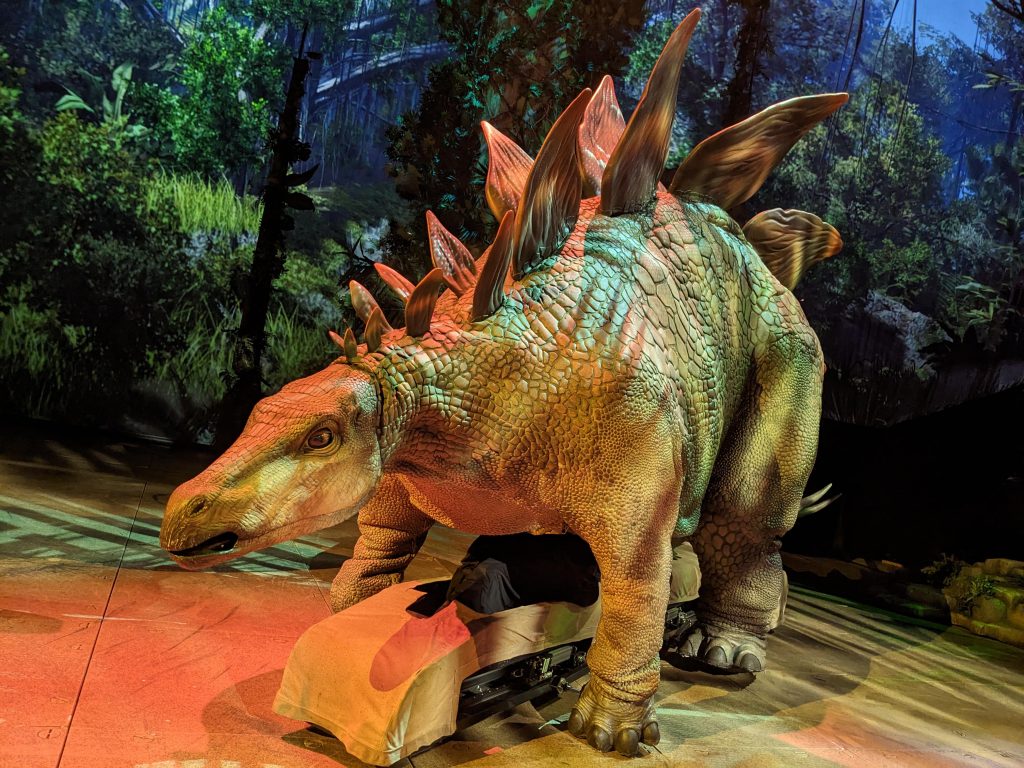 The #JurassicWorld adventure continues in the LIVE TOUR! See the dates for your city now: https://t.co/PNsy9GVD81 pic.twitter.com/UBNLG5YwDB

— Jurassic Outpost (@JurassicOutpost) June 8, 2023
Have you seen the show? Be sure to share your thoughts down below in the comments!