'Jurassic World: Dominion' still hasn't unveiled a trailer, 'Camp Cretaceous' is behind us for now, and apart from some advertisements associated with the Olympics; not much is happening. This will all change very soon, but in the meantime wouldn't it be nice to watch a short film connected to the story of the movies? No, I don't mean the fantastic 'Battle At Big Rock' from years ago (although you should definitely check that out if you somehow haven't). Fans have created their own films! One of these fans, Joshua Malone, an aspiring actor and filmmaker, has recently unleashed a brand-new film: 'Devil In The Desert'!
Created in association with the Colorado Northwestern Community College and their paleontology program, 'Devil In The Desert' is a found footage-style production that takes place after the events of 'Jurassic World: Fallen Kingdom'. Filmed on location at a real dig site in Colorado, follow a group of paleontologists as they go about their daily work… until "the devil" slowly begins to reveal itself. Could a dinosaur from Lockwood Manor's grand escape have made its way to them? If so, who better to handle a dinosaur than a group of dinosaur experts? Or is real-life much more dangerous than its buried ancestors could have foretold?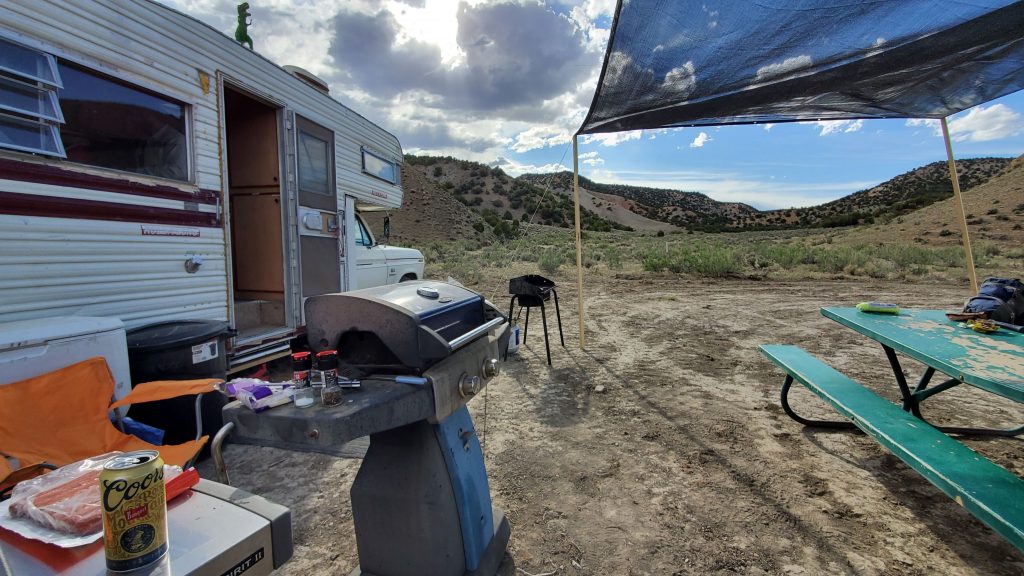 When asked about what it was like to direct and work with actual paleontologists on the film, Josh said:
"It was interesting because some of us had some previous experience and some didn't, but everyone was really on board with this. We didn't have a script, at all. It was just us constantly brainstorming and coming up with scenes on the spot while we were taking breaks or after dinners. Everyone out there loved dinosaurs and enjoys 'Jurassic' so we all just were like, "How would we handle running into a Lockwood dinosaur?", and it went from there. The dig site itself is incredible, and the field program Colorado Northwestern Community College offers is truly unique and an amazing experience."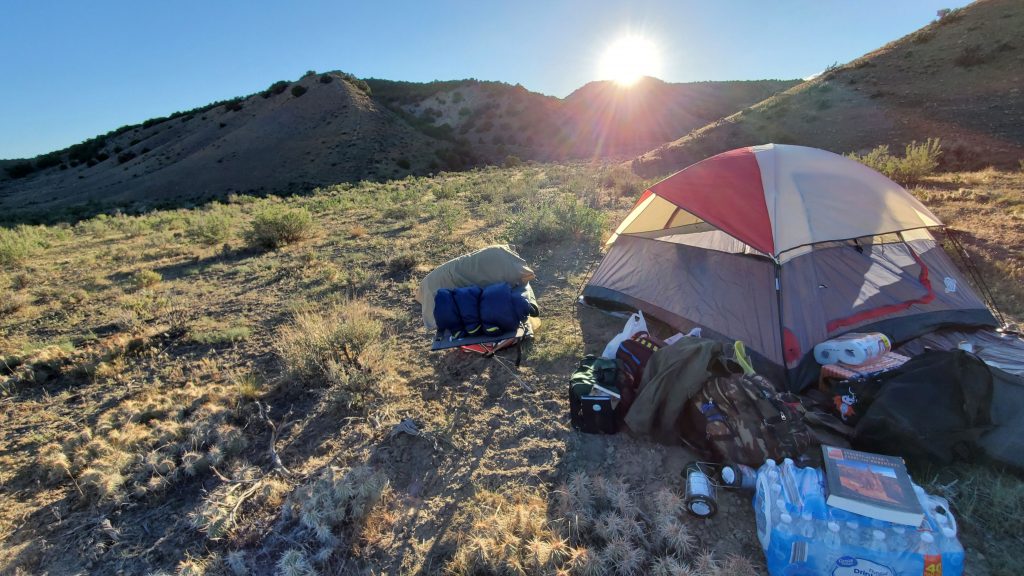 'Devil In The Desert' is a fun and creepy little film that is sure to delight 'Jurassic' fans! Joshua Malone's recent additional works include Haunted: A Halloween Horror Nights Fan-Film and several voice roles in Rick Carter's Jurassic Park: An Illustrated Audio Drama.
What other 'Jurassic'-related fan films have you seen that you love? Share your thoughts in the comments below, and always stay tuned to Jurassic Outpost for the latest!