The trailer for the upcoming animated Netflix show, Jurassic World: Camp Cretaceous is here! Released moments ago, the trailer also revealed the official release date for the show – September 18.
In just over a month's time we will be able to dive into the much anticipated series and see what Camp Cretaceous has to offer.
Check out the trailer:
A new poster for the show has also landed, showing us the Indominus Rex and two of the main characters and giving us another look at the Camp Cretaceous gates that tower over the jungle.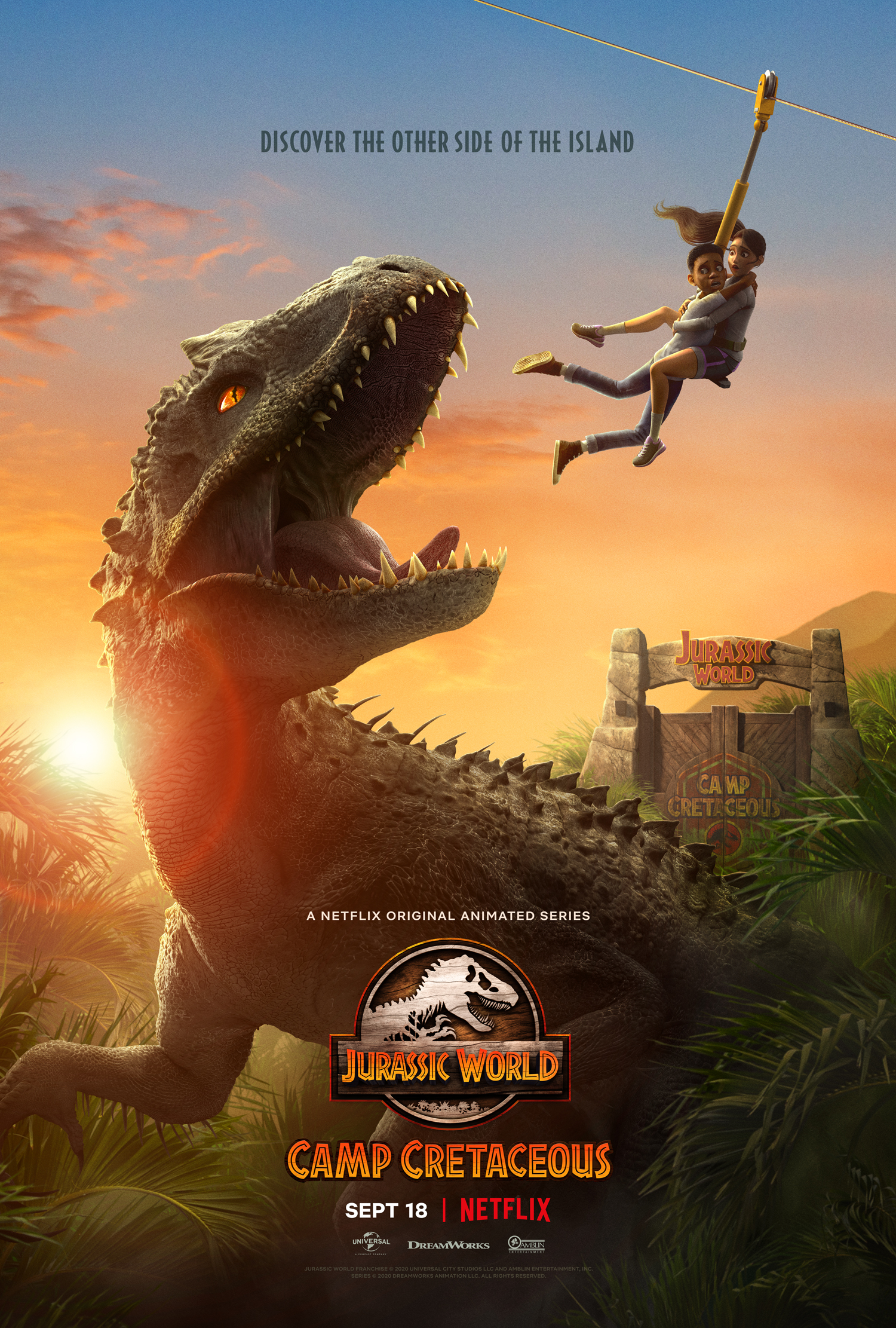 As featured in the trailer, the show will focus on five main characters who are all part of a Summer Camp spent at Jurassic World.
The eight-episode CG animated series features a dynamic cast of campers, including Paul-Mikél Williams (Westworld) as resident dinosaur expert Darius; Jenna Ortega (You) as social media sensation Brooklynn; Ryan Potter (Big Hero 6: The Series) as self-appointed VIP Kenji; Raini Rodriguez (Bunk'd) as gregarious and enthusiastic Sammy; Sean Giambrone (The Goldbergs) as sensitive and bookish Ben; and Kausar Mohammed (Silicon Valley) as world-class athlete Yaz. Jameela Jamil (Legendary) and Glen Powell (Top Gun: Maverick) recur as camp counselors Roxie and Dave.
The series is executive produced by Scott Kreamer (Cleopatra in Space) and Aaron Hammersley (Star vs. the Forces of Evil) who serve as showrunners. Steven Spielberg, Colin Trevorrow, Frank Marshall and Lane Lueras (Kung Fu Panda: The Paws of Destiny) serve as executive producers. The series was developed by Zack Stentz, who also serves as consulting producer.
Season one of Camp Cretaceous takes place prior, during, and after the events of Jurassic World as the park is thrust into chaos when the Indominus Rex escapes. The show has been pitched as a canon continuation of the Jurassic films, and promises to expand the universe in exciting new ways, not dissimilar to the approach Star Wars has for its animated series.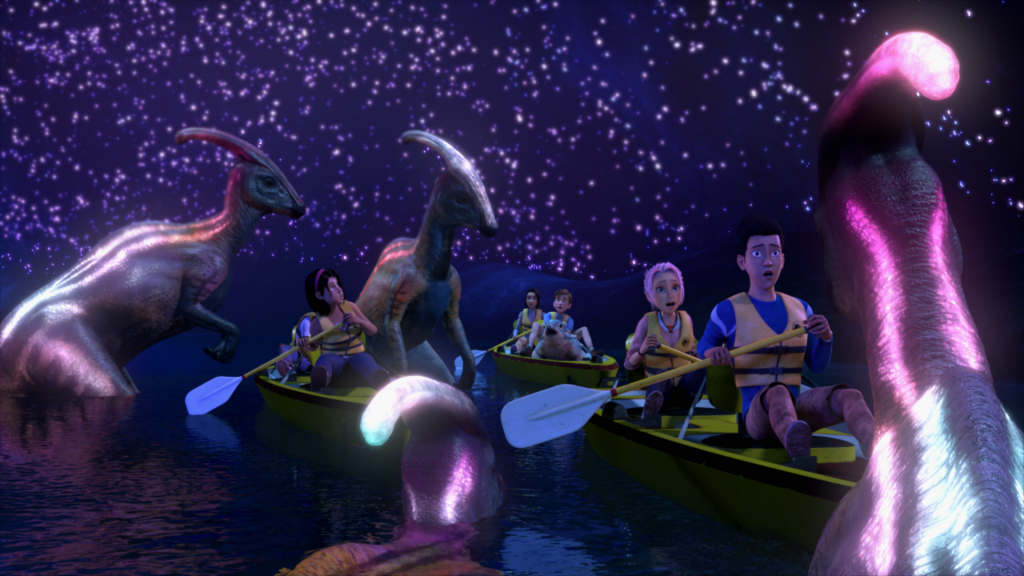 Some of the exciting new additions can be seen in the trailer, and in the official images released alongside. One of those additions would be the bioluminescent Parasaurolophus seen in the image above, a trait first seen in Jurassic World Live Tour on the Stegosaurs. Other dinosaur species include Toro the Carnotaurus, Bumpy the baby Ankylosaurus, Sinoceratops, Stegosaurus (featuring new grey with dark stripe coloration), Brachiosaurus, Pteranodons, the 'Raptor Squad', Indominus Rex, Mosasaurus, and of course, the T. rex.
Check out the rest of the images below: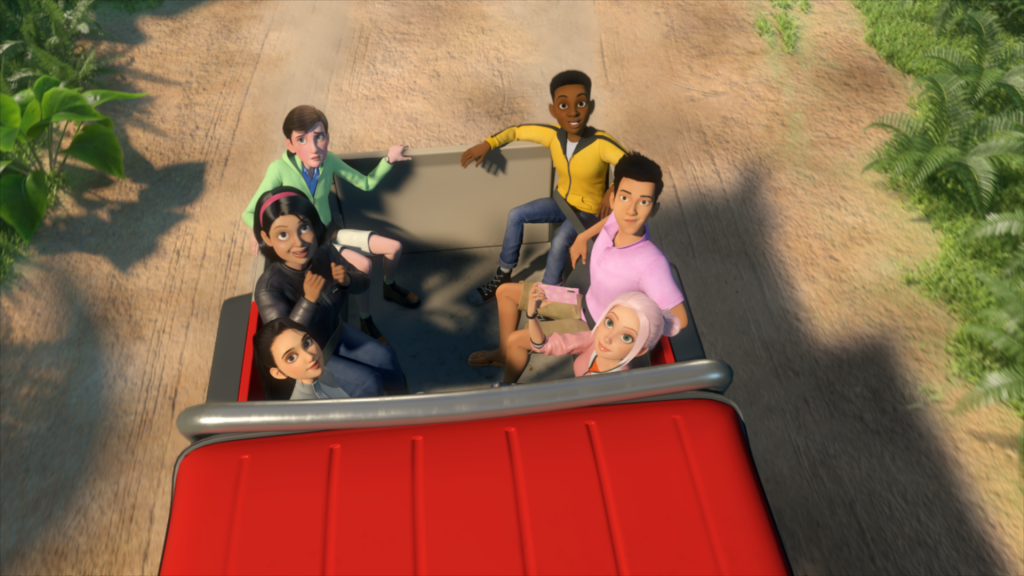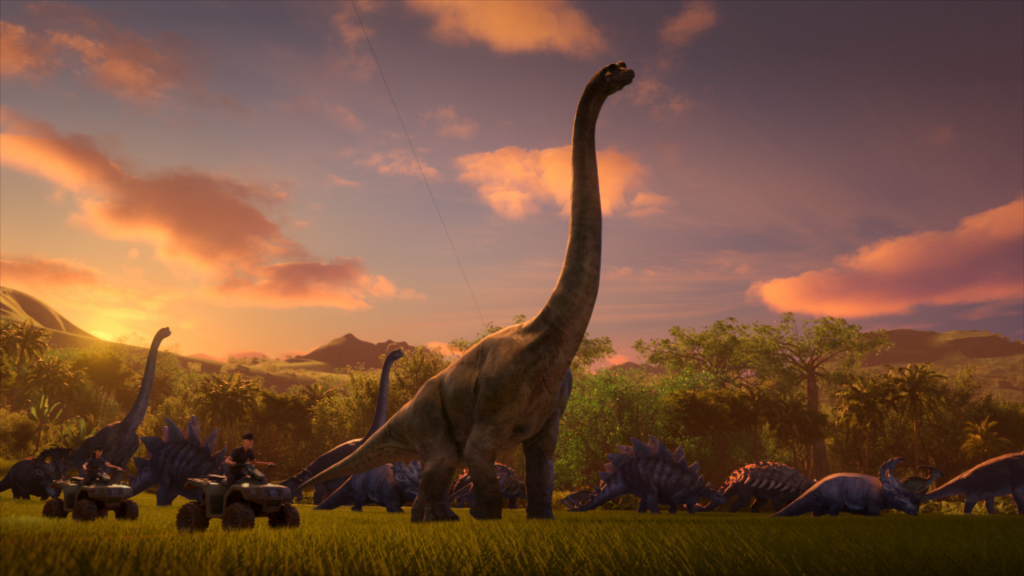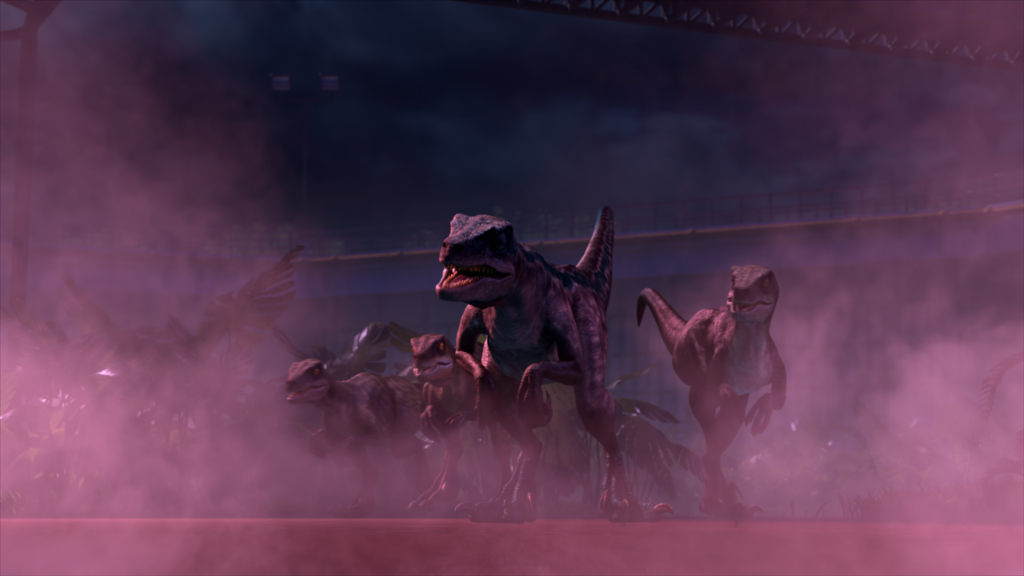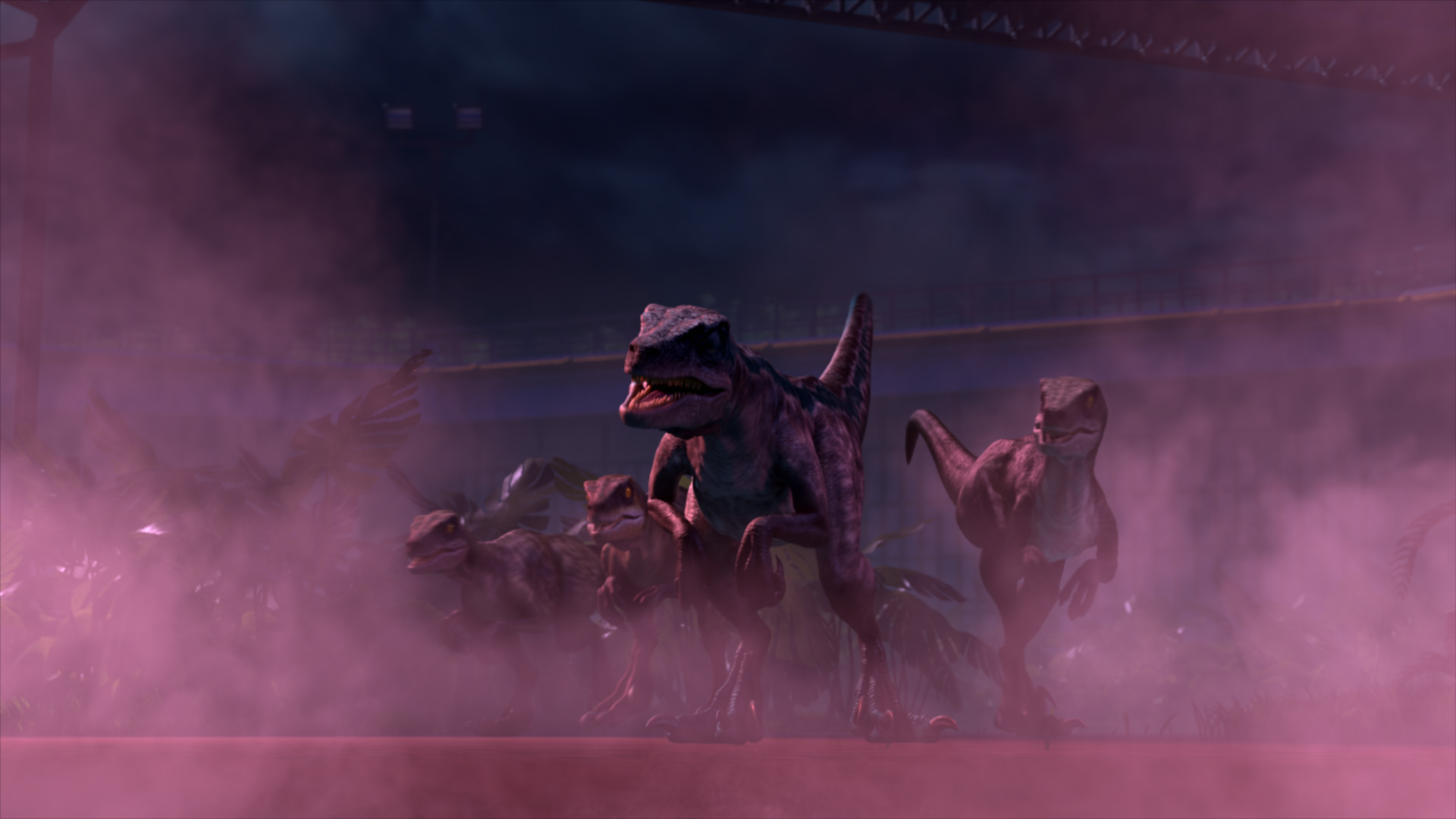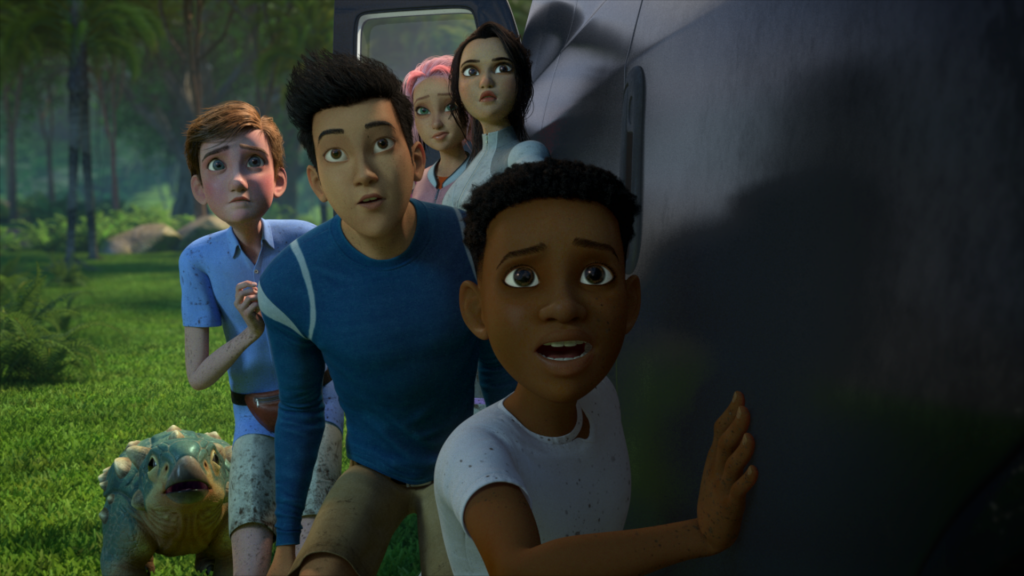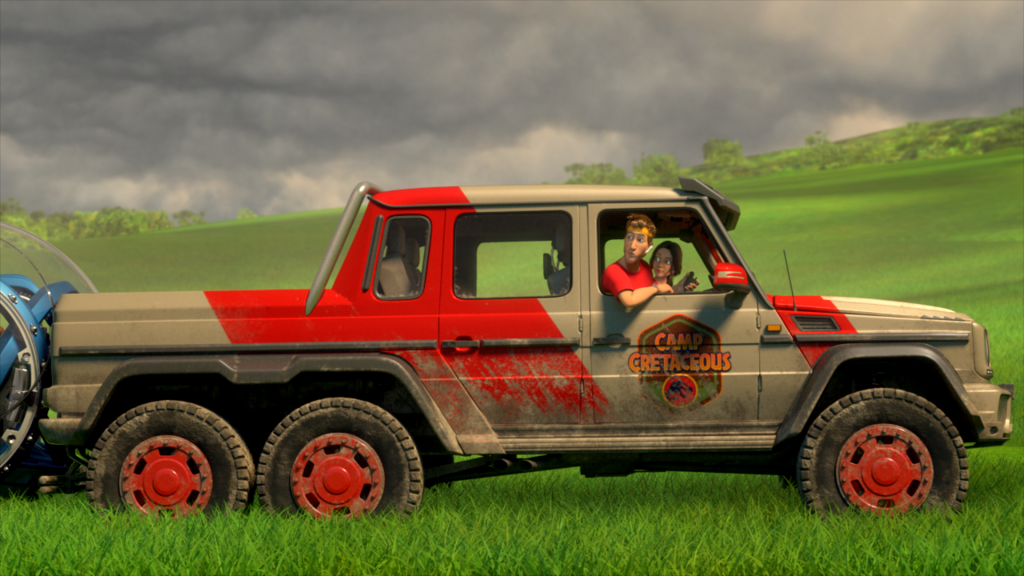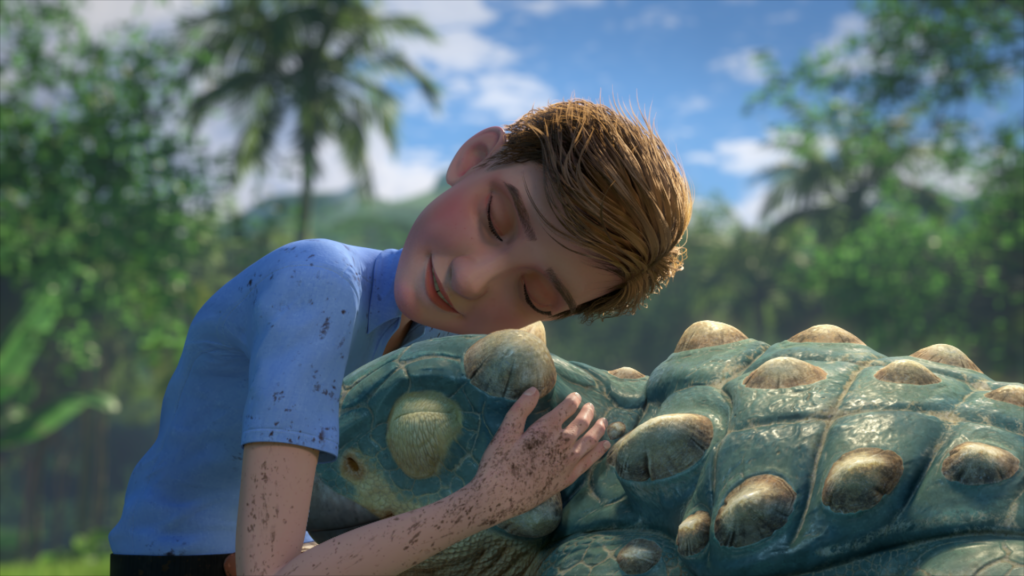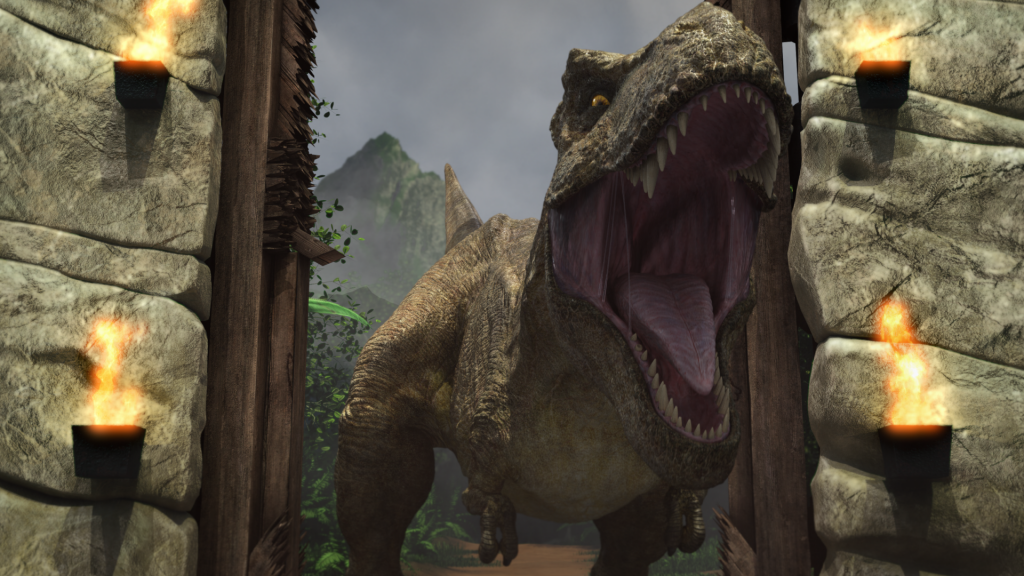 Be sure to check out our video breakdown and analysis of the teaser trailer:
Which is also available to listen to here:
What are you most looking forward to seeing in Jurassic World: Camp Cretaceous? Let us know in the comments section below!