Universal Studios Hollywood have announced a fun opportunity for fans to join in on an exciting screening of the 2015 hit Jurassic World  – with a watch party taking place through the studio's Twitter Account.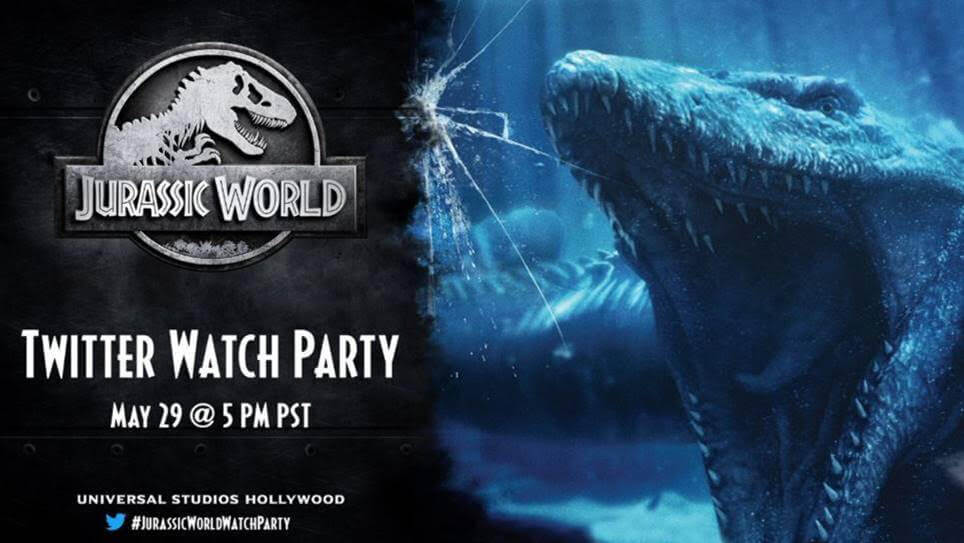 The watch along is taking place as part of a wider initiative which Universal Studios are undertaking to entertain fans of the parks whilst they are stuck at home. This initiative is known as #UniversalAtHome, and has been designed to bring fans together during this difficult period.
However, that isn't all – as the Press Release from the Universal Studios team highlights an exciting addition to this watch along event:
"To help toast the celebration and, for the first time ever, Universal Studios Hollywood is sharing some favorite cocktail recipes from the popular Isla Nu-Bar, located adjacent to the ride. Fans can view the exclusive recipes for Tiki Tai, Bird of Paradise and a non-alcoholic Mai Tai on Universal Studios Hollywood's website here."
This is a fun opportunity for fans of all ages to come together and share in a great watch along. We've also seen other outlets within the Jurassic community host similar fantastic watch-along experiences for fans, so it is great to see so many people enjoying these films during this lockdown period.
Will you be joining in on the watch-along this Friday, or have you taken part in any other fun watch-alongs during the lockdown period? Are you a fan of the cocktails from Isla Nu-Bar?
Let us know in the comments below, and stay tuned for the latest news on Jurassic World Dominion and all future Jurassic projects!