'Jurassic Park: The Ride' at Universal Studios Hollywood may have closed forever to make way for 'Jurassic World'… but something has survived, thanks to Jurassic Time! Experience the queue videos from the extinct original attraction in this edited & remastered production, preserving the entire fantastic pre-show! Click the title card below to watch it!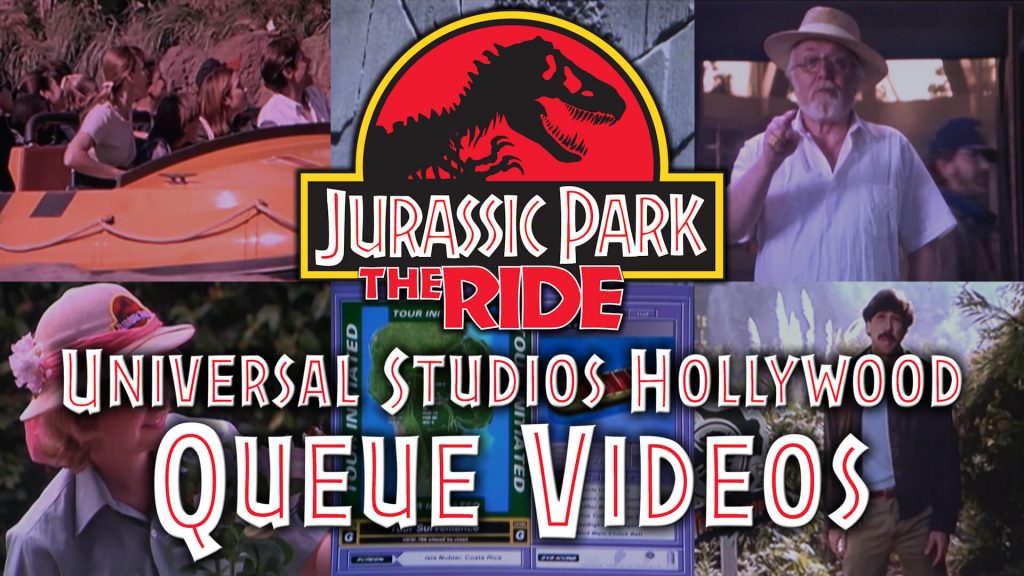 Starring Richard Attenborough reprising his role as John Hammond! Also featuring dinosaur expert "Dino" Don Lessem! This presentation uses a variety of the highest quality sources possible to recreate the original Hollywood attraction's single-screen queue videos. Most of the footage presented in this video is sourced from a new Universal Studios Japan recording of the queue's main screen by "USJ Informer L.C.A.STUDIOS" to present the best quality ever seen outside of the attraction!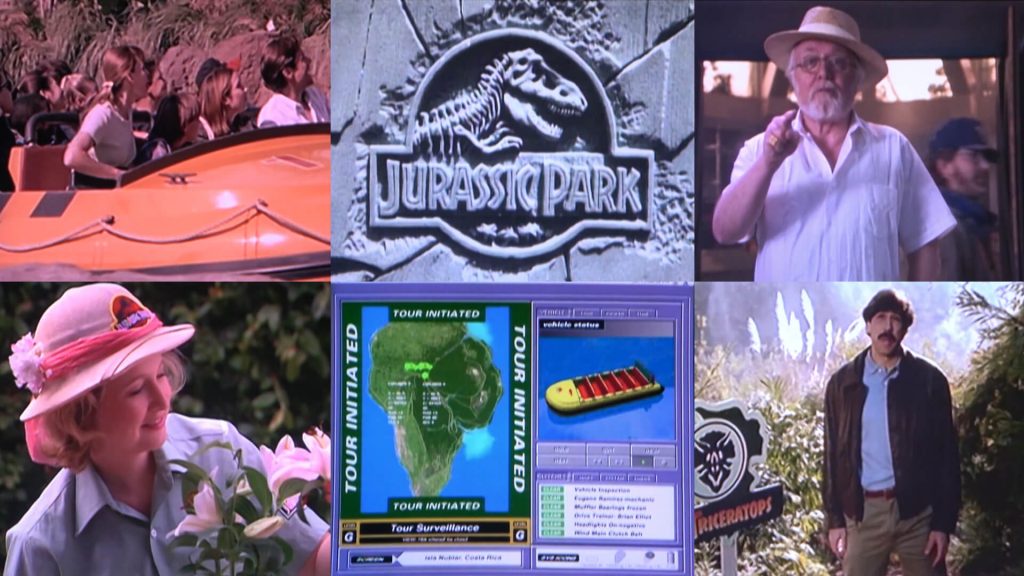 It was then edited to match the original English audio and sequencing by using a Hollywood on-location recording from 2018 (with some elements from years prior). This audio is imperfect, with a lot of background noise at times from other video screens in the queue, but it is the best we could get under the circumstances. Some footage is still sourced from this recording, most notably the spinning "logos", and other sources. Due to the sources available, there will be some inaccuracies & other editorial choices made to best recreate the experience.
In addition, two versions of the "boarding audio" bookend the presentation. Much of the music during the various spinning "logos" has been re-created to closely match the way they were originally edited for the videos to provide a better-quality experience. Some music remains unknown and uses the source audio.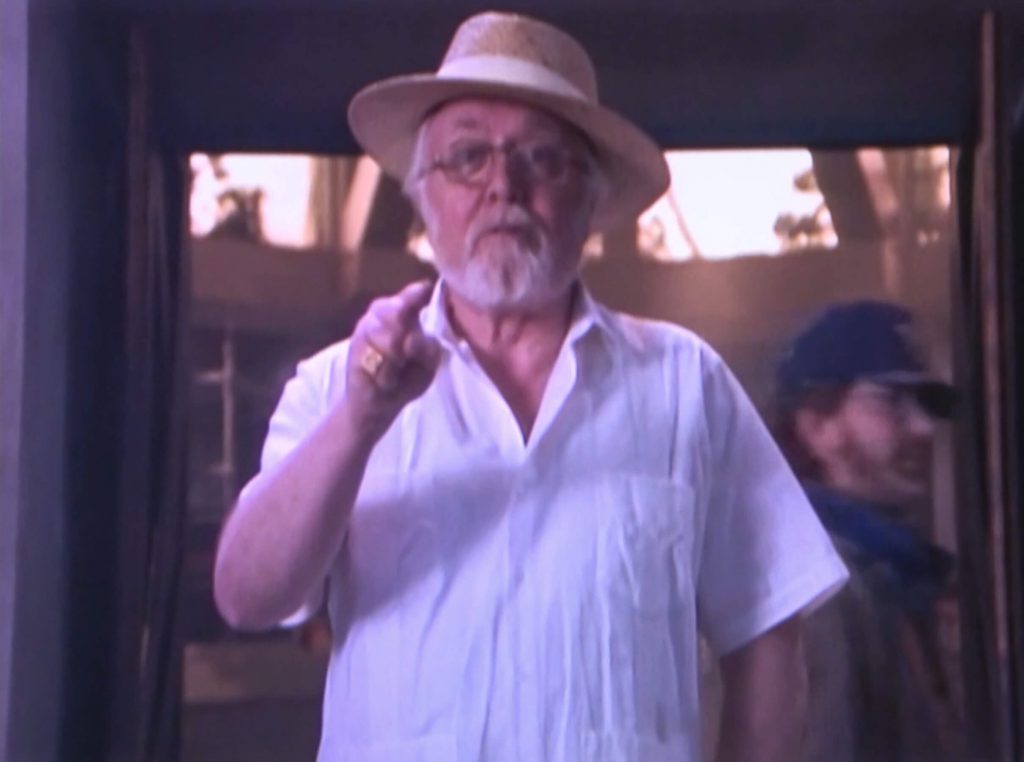 In the queue, a set of three screens were joined together at each station, often having additional unique footage on the other screens (sometimes even interacting with each other). To see that version (including its unique alternate takes of certain moments), see the "MULTI-SCREEN Queue Videos" compilation.
'Jurassic Park: The Ride' was in development during the creation of the film itself. You will notice in several segments that sets, props, vehicles, and even animatronics are used from the film. The Visitor Center, for example, was used right before the set got struck down. For more about the creation of the original attraction, see Jurassic Time's interview with its creator & other videos, including a storyboard recreation of the ride's initial ideas!
Did you ever get to ride the original Hollywood attraction before it closed? What were some of your memories, and do you prefer it to other incarnations? Share your thoughts below, and as always stay tuned to Jurassic Outpost for the latest!