LEGO Jurassic World Legend of Isla Nublar, a brand new mini series, will make its debut September 14th at 11:30am EST on Nickelodeon! The series consists of 13 22-minute-long episodes, and takes place in 2012 prior to events of Jurassic World. Featuring your favorite characters from the World films, and even some surprising appearances from Jurassic Park classic characters, the series is sure to be a hit with fans of all ages.
Ahead of its September 14th debut on TV, Nickelodeon has shared the first episode "Mission Critical" on their YouTube channel – watch it below!
The series itself picks up after LEGO Jurassic World The Secret Exhibit, which introduced Jurassic World employee Danny Nedermeyer, the nephew of Dennis Nedry, who's goal is to sabotage the park. With the first episode of Legend of Isla Nublar, an esteemed-yet-feared theme park critic visits the island to pass his ultimate judgement — what could go wrong? Well, as you'll see – lots of things.
The show may not be canon, but you can perhaps accept its broad-stroke plot points as part of the parks history if you consider the format of the show as an incredibly unreliable narrator. It is for younger audiences than shows like Star Wars Rebels – or the upcoming Jurassic World Camp Cretaceous after-all, and canonical accuracy isn't the primary directive. Did a critic visit the park, and was there an employee who had less than the parks best interests at heart? Perhaps. Did Wu steal the credit of his partner scientists, Owen train the T. rex, and was there really a nephew of Nedry involved? Probably not.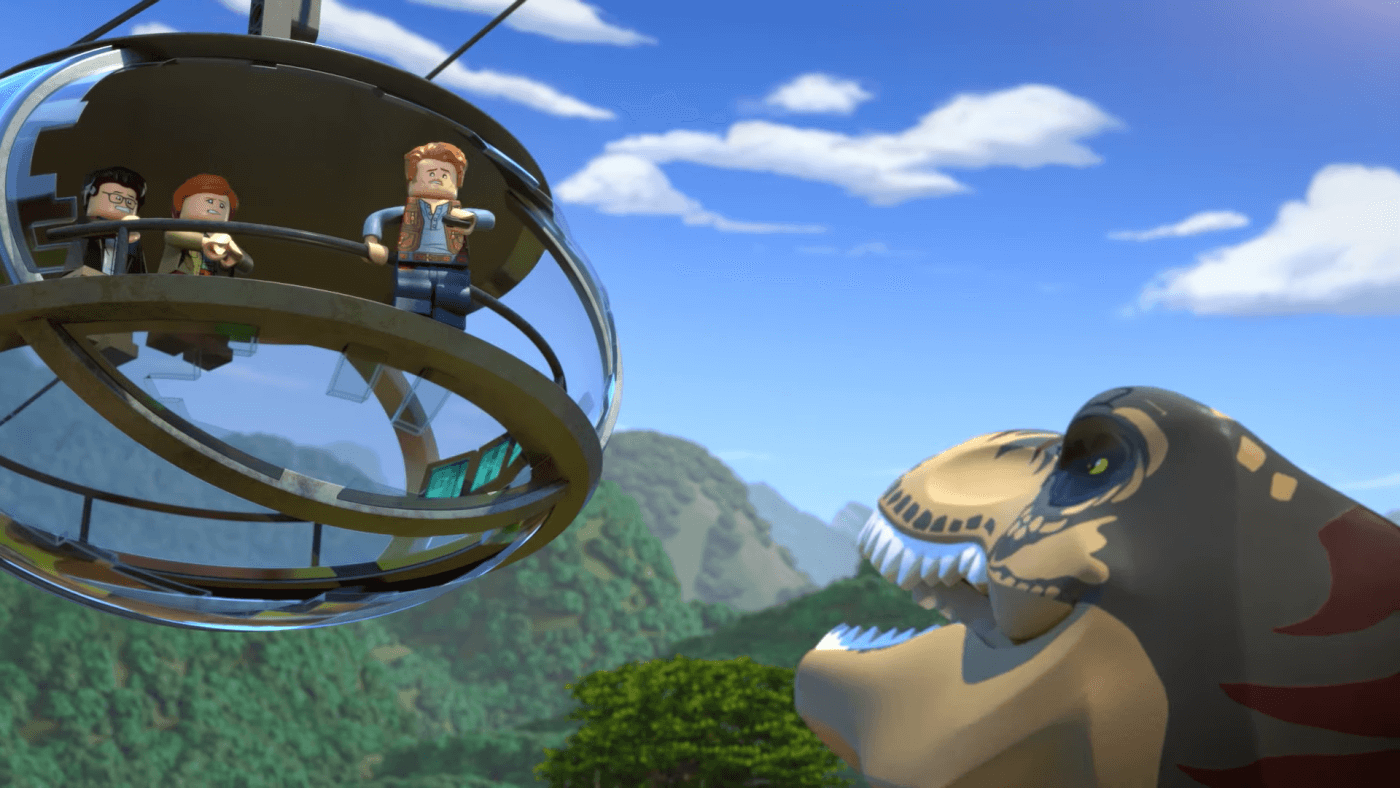 But if you watch the show for good fun, and nothing else, then fun will be had. The show is cute, funny, and playful. Especially if you're in its target under-10-age-range, and as such it's sure to be hit with kids and families!
Sound off in the comments below, and let us know what you thought about the first episode. The series will continue airing every Saturday on Nickelodeon post its debut September 14th, so be sure to stay tuned for our continued coverage. Alongside the new series, brand new LEGO sets are now available tied to the series – check them out below!
Dilophosaurus on The Loose (#75934)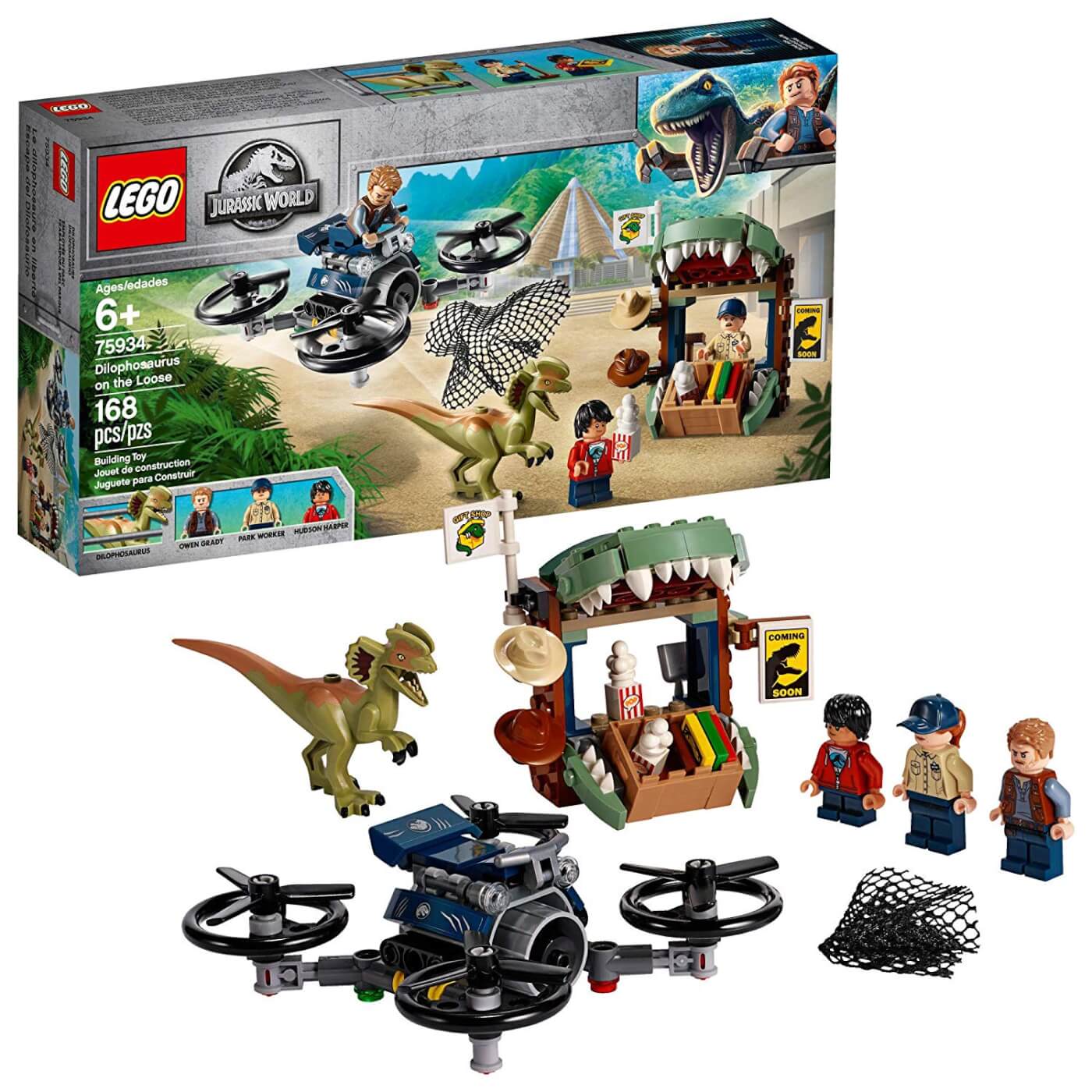 Thrilling adventures await children when they construct Owen Grady's drone and fly to save Hudson Harper from an escaped dinosaur in LEGO Jurassic World 75934 Dilophosaurus on the Loose. The LEGO toy drone features 4 spinning rotors and a net shooter function to aim at the Dilophosaurus figure. This collectible building toy for kids also includes 3 minifigures, plus a market stall in the shape of a dinosaur's head with lots of accessory elements to inspire creative play.
Baryonyx Face-Off: The Treasure Hunt (#75935)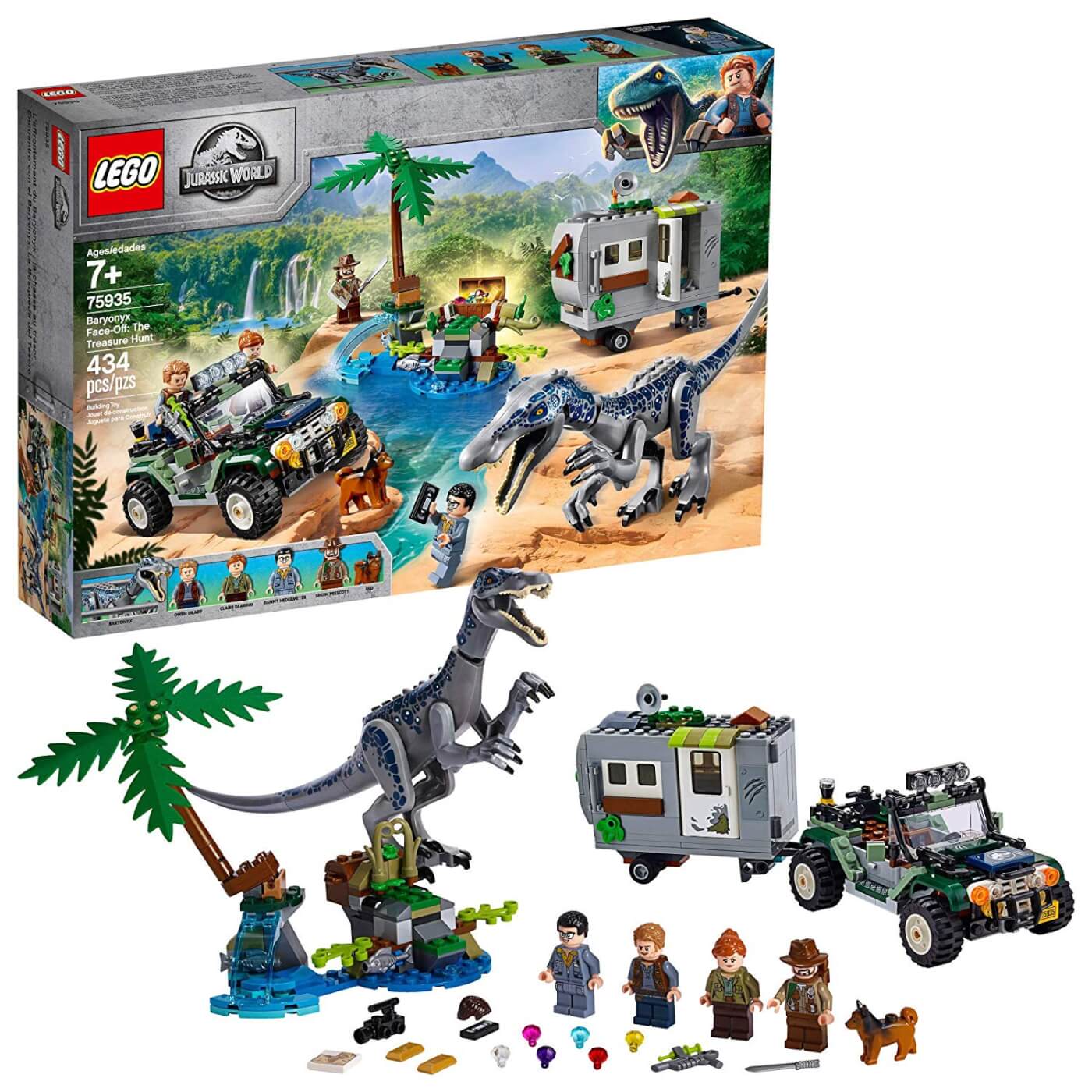 Drama awaits children as they help Owen Grady and Claire Dearing pursue bad guys through the jungle in LEGO Jurassic World 75935 Baryonyx Face-Off: The Treasure Hunt. Featuring an offroader with space for 2 minifigures and an attachment point for a trailer which has a buildable rooftop antenna and a detailed interior, plus a buildable jungle scene that has a hidden treasure chest with a revealfunction, this LEGO set makes a great holiday gift for kids. It also includes a posable Baryonyx dinosaur figure and 4 minifigures with cool weapons and accessories to inspire imaginative play.
Triceratops Rampage (#75937)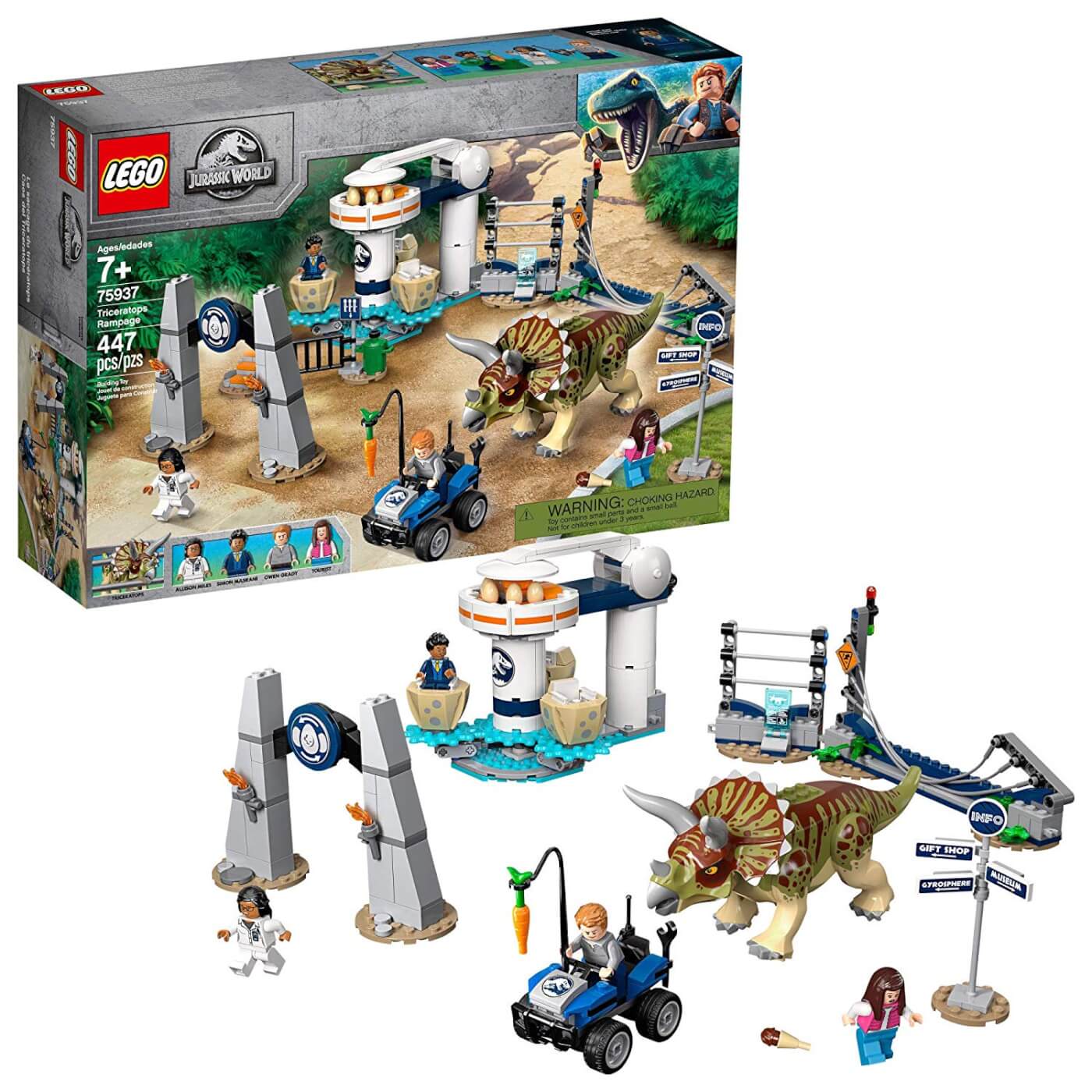 Youngsters will love creating exciting dinosaur action adventures with this LEGO Jurassic World 75937 Triceratops Rampage building toy. The colorful LEGO dinosaur playset includes an Egg Spinner ride with 3 dinosaur-egg seats for minifigures and spinning function, plus a gate and waiting area for the ride. There is also a posable Jurassic World Triceratops dinosaur toy figure, collapsible fence and a minifigure buggy to play out a dinosaur escape and pursuit. This building toy for kids includes 4 minifigures to inspire creative role-play.
T. rex vs Dino-Mech Battle (#75938)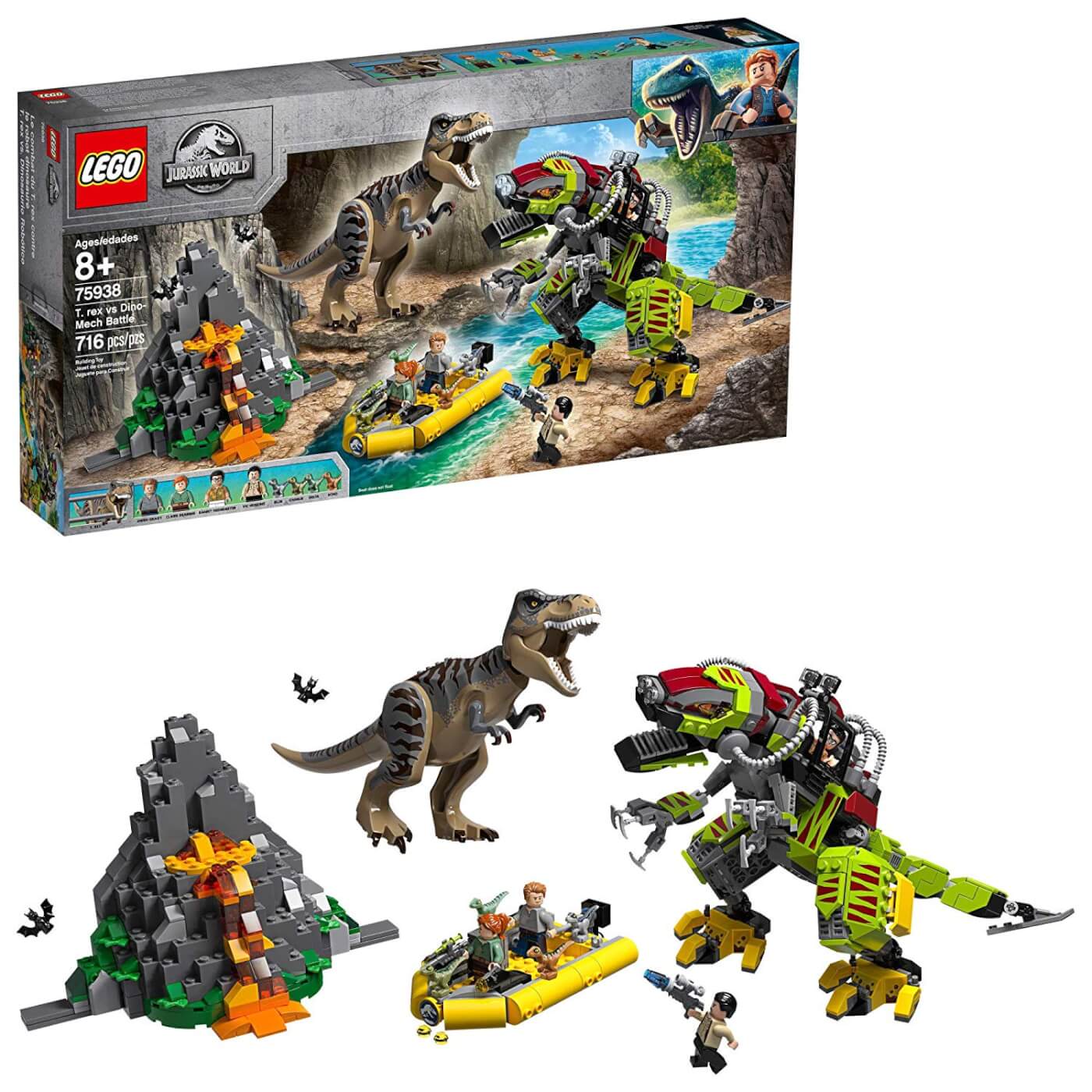 Action-packed dinosaur adventures are guaranteed as youngsters play out a LEGO Jurassic World 75938 T. rex vs Dino-Mech Battle and seek hidden treasure in the Isla Nublar volcano. The buildable T. rex toy dinosaur figure and bad guy Danny Nedermeyer's Dino-Mech are both posable and have snapping jaws, while the buildable volcanic rock has an opening function to reveal a hidden treasure chest. This Jurassic World building toy also includes 4 minifigures, 4 baby velociraptor toy figures and a boat with 2 stud shooters and a tranquilizer gun to inspire kids to role-play Jurassic World scenes and create their own stories.
Thanks to Sickle_Claw for the heads up!