The Jurassic World: Dominion game 'Primal Ops' has just been released in a limited fashion for iOS! The game features real-time Jurassic World action-combat gameplay, strategic dinosaur companions, challenging missions, dinosaur rescues, and a "create your own" play style with epic power-ups hidden in each mission. Read our previous coverage of this game here.
Watch the first gameplay trailer below:
---
'Primal Ops' contains some fun gameplay options and missions, which are detailed in the App Store description:
The action-adventure mobile game of the Jurassic World universe.

Jurassic World Primal Ops is a thrilling top-down action-adventure game where only you can save the dinosaurs from another extinction. As an elite battle-trained dinosaur handler, your mission is to travel across North America, rescuing dinosaurs from malicious mercenaries, formidable poachers, and sinister scientists.

Luckily, you're not alone. The dinosaurs you rescue from your Dinosaur Collection are companions capable of turning the tide in any battle. Each dinosaur added to your roster can be called on to fight by your side, using their unique abilities to powerful effect. Build lasting bonds with your favorite dinosaurs and overcome any challenge standing in your way.

A PRIMAL WORLD

Life as we know it has changed. Dinosaurs freely roam the Earth once again. Expand on the story of Jurassic World with a thrilling new narrative adventure featuring an expansive cast of allies, foes, and a huge primal world to discover.

SEARCH & RESCUE

Dinosaurs are no longer extinct, but many stand determined to keep them endangered. It's up to you to infiltrate enemy camps, gain intel, and rescue wild, captured, or wounded dinosaurs from three villainous factions.

BUILD YOUR DINOSAUR COLLECTION

Every rescued dinosaur will be added to your Dinosaur Collection and made available as an ally. There are dozens of dinosaurs to collect, each with unique abilities to aid you on your mission.

BATTLE TOGETHER

Nothing levels a playing field like a T.rex. From trampling Triceratops to supply-dropping Pteranodons, use the unique abilities of your dinosaur companions to overcome challenges in combat, with each one bringing a new dynamic to the battlefield.

EXPLORE & UPGRADE

Explore North America seeking out dinosaur eggs, DNA strands, and the many secrets hidden throughout its landscapes. Use these collectibles to level up and strengthen your dinosaur companions, furthering your bond and unlocking new abilities. Jurassic World Primal Ops is available in English.

Official Licensed Product. Jurassic World Primal Ops © 2022 Universal City Studios LLC and Amblin Entertainment, Inc. All Rights Reserved. Game developed by Behaviour Interactive Inc.
---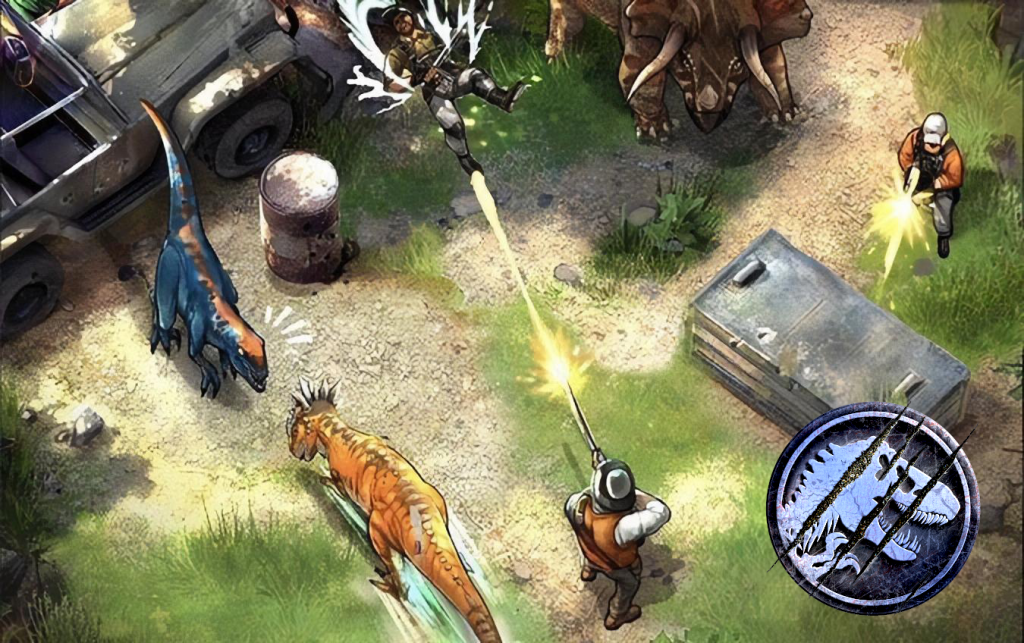 While this mobile game is currently a soft release, only available in a few countries, and interestingly without an official announcement or website, it's exciting that it's making its way into the world.
What do you think about this game, and will you be playing? Let us know in the comments and stay tuned to Jurassic Outpost for the latest news!