Several years ago, a trailer was leaked on YouTube that featured a Quetzalcoatlus wreaking havoc on a beach. After flying around, it eventually snatches a surfer on the waves, taking him into the air, then crushing him with its beak. Its then joined by another Quetzalcoatlus, as they bond for a moment before going their separate ways.
For years, this trailer confused many people. It was originally said to be for an unreleased game, but others claimed it was for a movie-pitch. The strangest thing of all was its title: 'Jurassic World'. Was this an inspiration for the film of the same namesake, or something else entirely?
To learn the story behind this trailer, we must, appropriately, go back in time.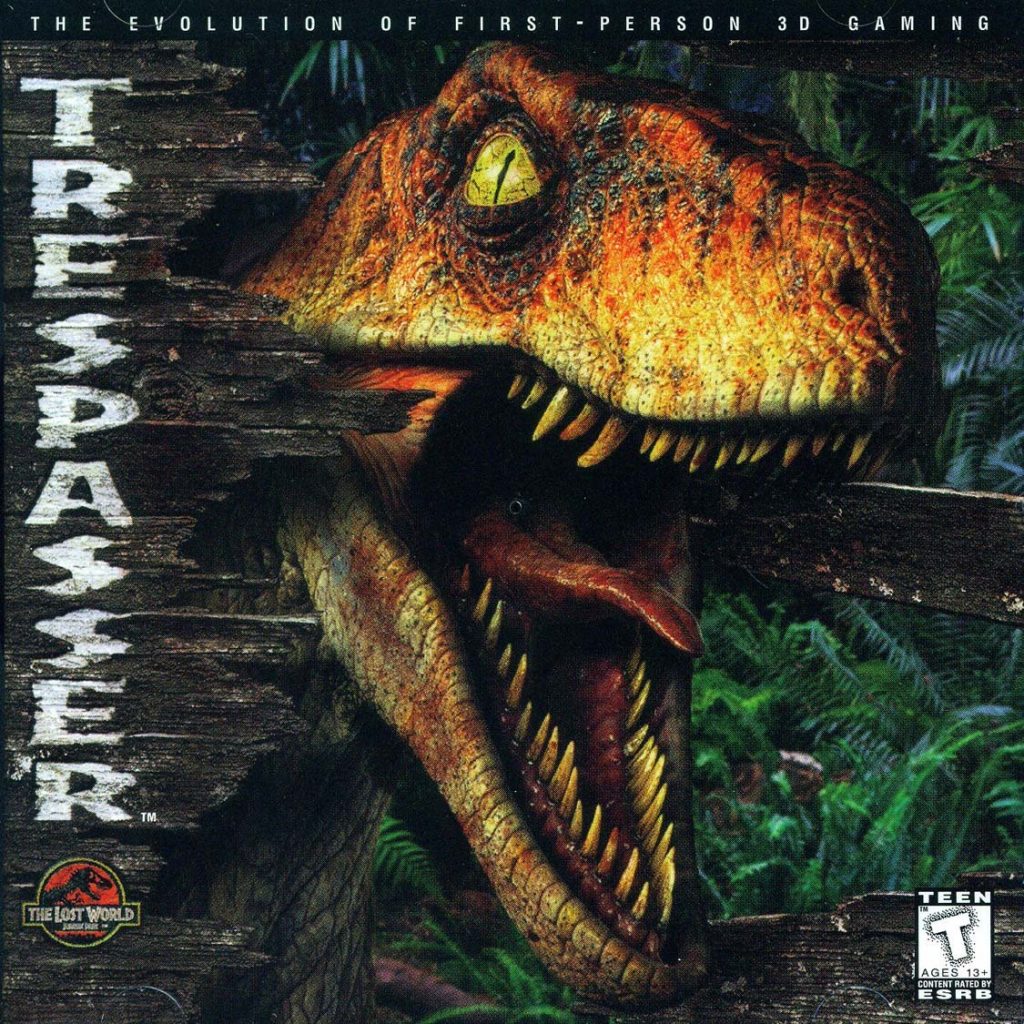 "Trespasser- The Lost World: Jurassic Park" was released in 1998; an early PC experience that was advertised as "the evolution of first-person 3D gaming". You played as Anne, voiced by Minnie Driver: a woman who just wanted to go on a vacation to escape from the drama of her life. Unfortunately, Anne got more than she bargained for when her plane crash-lands on Isla Sorna. Also known as "Site B" – the abandoned island that was once used by billionaire John Parker Hammond to experiment with the extraordinary science used to recreate extinct dinosaurs. His success becomes Anne's folly, as she must traverse through the island's dinosaur-infested ruins alone to find any hope of rescue. Her only company are Hammond's memoirs, voiced by Lord Richard Attenborough, that are recalled as the island's myth becomes a reality.
Seamus Blackley produced and programmed "Trespasser", introducing realistic environments, physics, and artificial intelligence that were ahead of its time for the gaming industry. Unfortunately, release dates and budgets were pushed, cutting off the game from reaching its intended potential. This led to an incomplete experience when it was released, ridden with technical bugs and an engine that ran sluggish on the lackluster 90's graphic cards. It became a critical and commercial flop, despite a dedicated fan-base that was mesmerized with what the game still achieved and went on to inspire.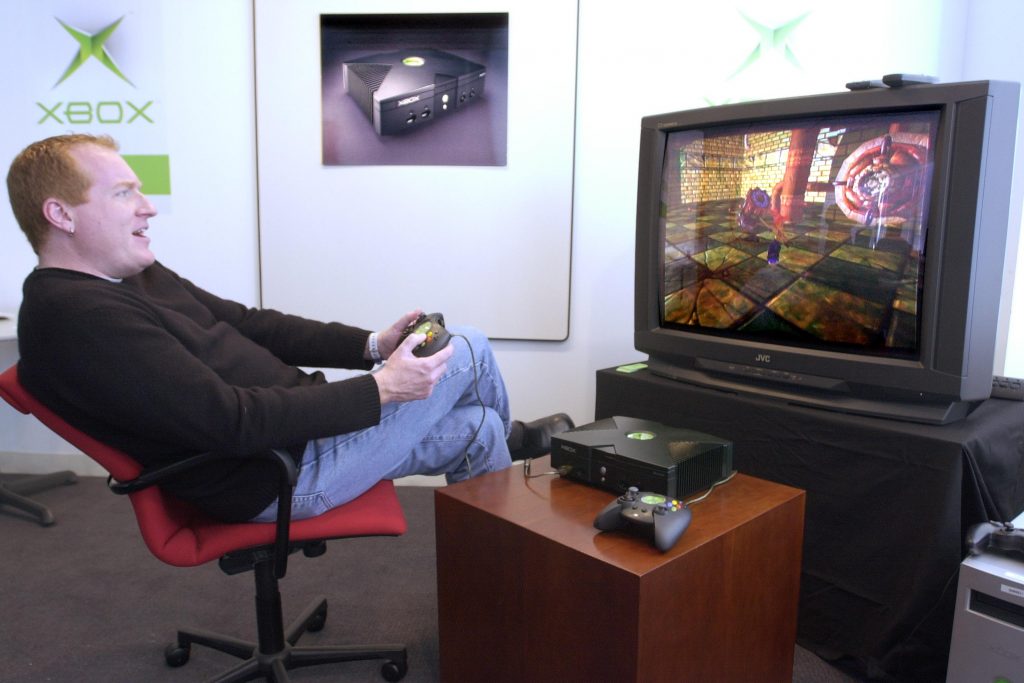 Thankfully, Seamus made a massive comeback in 2001 when he created Microsoft's "XBOX" gaming system. To this day, it is the only true rival against Sony's "Playstation", spawning many classic games including the "Halo" series.
Then, a decade later, Seamus had the unexpected chance to revisit what he had explored with "Trespasser". He was tasked to make a "gaming sequel" to the first three Jurassic Park films. It led to the creation of concept art, detailed documents, and even a fully-completed "pitch trailer" that was shown to executives. Sadly, the game never got made. But its remains were not left to fossilize…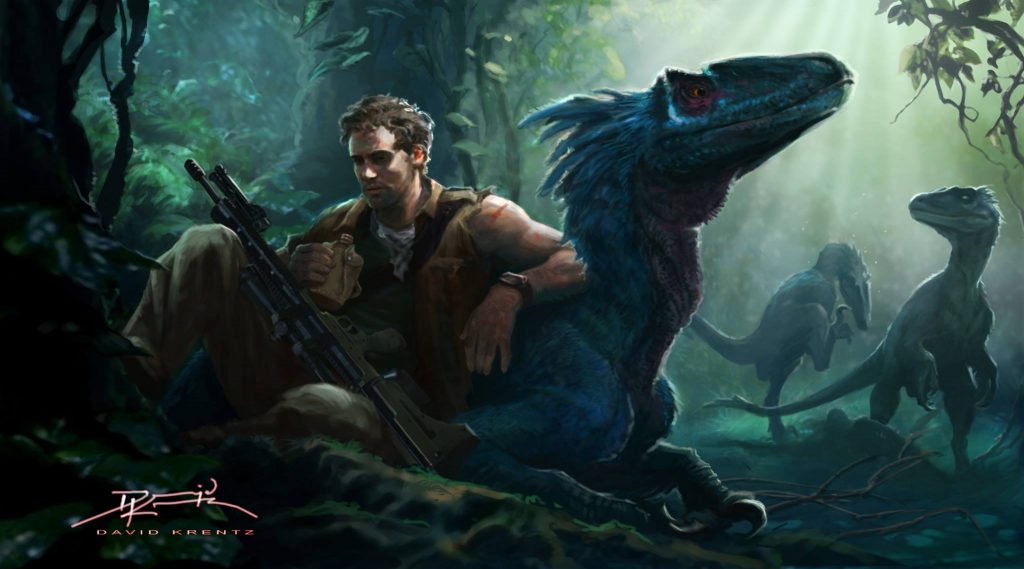 That trailer was, indeed, the one that leaked years ago. Thankfully, Seamus Blackley was kind enough to speak with Jurassic Time and finally tell the story behind the game and its inspirations on the upcoming film series.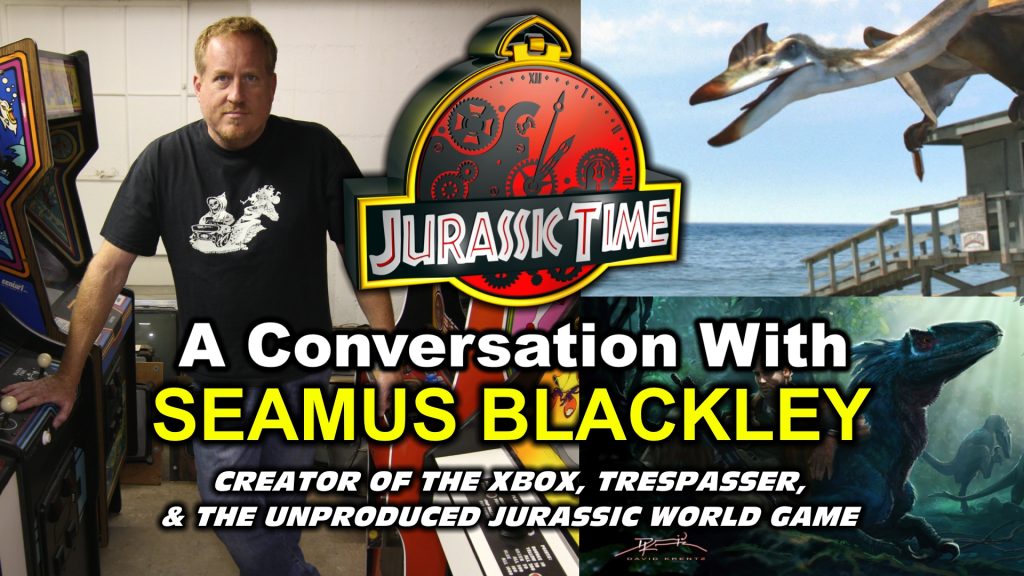 Part One of the 3-part interview delves into the "Trials Of Trespasser". Seamus goes into the details of that game's inception, creation, and ultimate failure thanks to forces beyond his control with the studio. It's an honest and dark look into the history of the game, but a necessary starting point to put the rest of his story in context. As he tells his story, footage of every level from the game plays to offer everyone a glimpse of the world he and his team created. Despite its flaws, it's still impressive, even now.
In Part Two, Seamus reveals the "Origins Of Jurassic World". What's fascinating is that the origins of his unproduced 'Jurassic Park' game are also part of the origins of the 'Jurassic World' film series itself. Thanks to some extra sleuthing, Jurassic Time presents the game's pitch trailer for the first time in HD, as well as some rare footage of the game's early stages, and even some concept art. While Seamus tells it best, Steven Spielberg himself appointed him to come up with a game sequel to the original 'Jurassic Park' trilogy before a fourth film was truly underway. While great work was done that had been met with approval from everyone, including Spielberg when he saw the pitch trailer, its fate came before it got any further. Ownership in the company changed and focus on producing a game became dashed. Instead, the materials that had been made were carried over into the film's production department for the fourth entry in the series. Various ideas clearly inspired the studio, including the title of the game itself: 'Jurassic World'. Coincidence?
As a special bonus, the second part of the interview also has a brief appearance by his wife, Caroline Quinn. She was the art department coordinator for the original 'Jurassic Park', and she shares a brief story behind the film's famous joke: Do-You-Think-He-Saurus! Included are several never-before-seen photographs.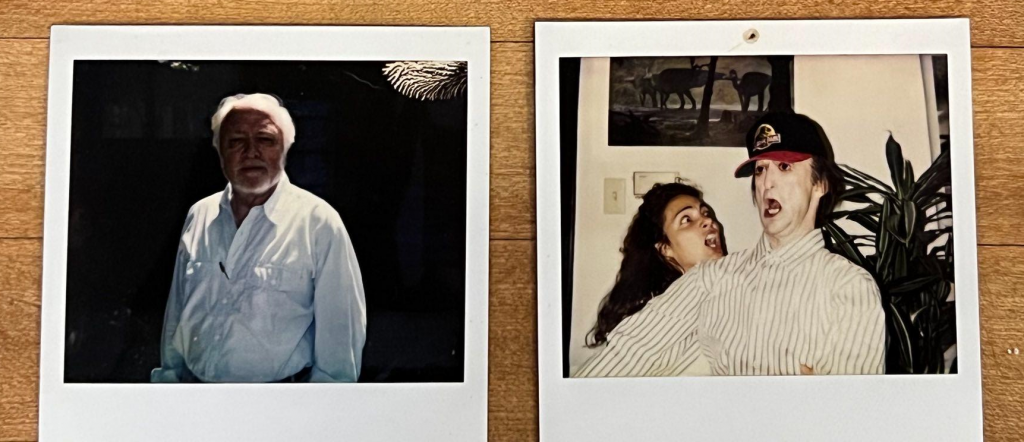 The third and final part of the interview is where the gloves come off as Seamus delves into the "Remnants Of A Lost Jurassic World". A story reel that was made of concept art from the game (featuring work by David Krentz, Iain McCaig, & Mishi McCaig) starts it off with a bang, leading into the reasons behind Seamus's choice of the game's protagonist: Billy Brennan from 'Jurassic Park 3'. As pictured in all the artwork, Billy was meant to have a relationship with the raptors, and other dinosaurs, based on the same level of communication and respect that was seen in 'Jurassic World' with Owen and the "raptor squad". The lead raptor also, just happens, to be "blue". What's awesome about the raptors in this game were that they were all feathered: an evolution of the creatures since we saw them in 'Jurassic Park 3', via DNA "correcting itself" on its own from generation to generation.
These revelations, and many more, can be found in the complete and extensive conversation with Seamus Blackley. While it is a shame that we never got this game, at least pieces of it lived on via the 'Jurassic World' trilogy. Owen's relationship with the "raptor squad", a prehistoric reptile attacking a surfer on the beach waves, and a Quetzalcoatlus wreaking havoc in the skies were among the many inspirations drawn from this unproduced game.
Do you still wish this game could be made today? What do you think about its connections and inspirations for the 'Jurassic World' trilogy? Share your thoughts below, and stay tuned to Jurassic Outpost for the latest!