Calling all Jurassic World Alive players, and in case you missed it: Jurassic World Alive is celebrating four years of gameplay this year! Read on for more about the milestone, four years of gameplay statistics, and a new sweepstakes for a trip to a Universal Studios resort!
---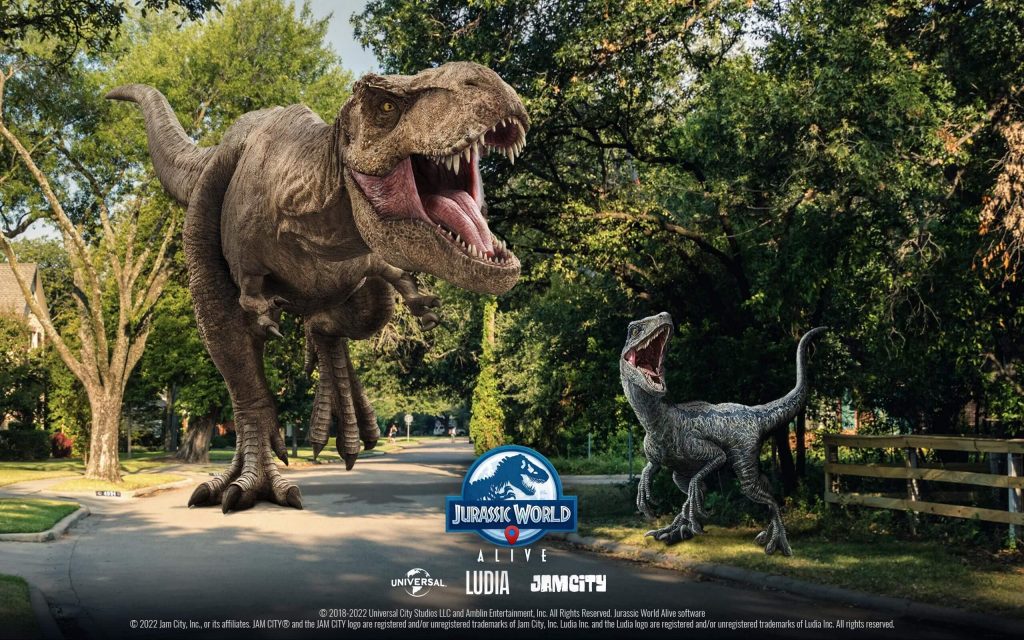 ---
From Universal, Jam City, and Ludia:
Jurassic World Alive, Jam City and Ludia's award-winning geo-located game featuring the fiercest dinosaurs from Universal's Jurassic World franchise, is celebrating its fourth anniversary this month! Jurassic World Alive has been downloaded by over 32 million players worldwide and played for over 20 billion minutes, equivalent to over 38,000 years!!

To celebrate this 4-year milestone and ahead of the Jurassic World: Dominion film release on June 10, we released a new live action trailer featuring just some of the iconic dinosaurs in Jurassic World Alive, including fan-favorite raptor Blue, Beta and the iconic T. rex as they inhabit the player's world, wherever they are.

In addition to the limited-time thematic events always taking place in the game, players will be able to get up close to creatures found in the new theatrical release thanks to a free Jurassic World Dominion scent that will be waiting in players' game mailboxes from June 8! When activated, scents attract select dinosaurs to appear near the player's location. Players will also have the opportunity to capture and unlock new prolific dinosaurs through the month of June from the films including Giganotosaurus, the formidable big baddie from the new Jurassic World: Dominion film.

Additional Jurassic World Alive milestones players have achieved the past four years include:

Total Creatures Unlocked: Nearly 400 million

Total T. rexes Unlocked: 1.95 million

Total Darts Fired: 38 quintillion 

Total PVP Battles: 729 million

Total Supply Drops Spun: Nearly 6.2 billion

Universal, Jam City, and Ludia will also be hosting a sweepstakes where one lucky winner plus three guests will be invited to their choice of Universal Studios Resort, in either Hollywood or Orlando. Details can be found here.

The sweepstakes is open to age 18+ residents of the United States and Canada. Runner ups also have the chance to win Jurassic-themed Mystery Boxes and special in-game rewards.
---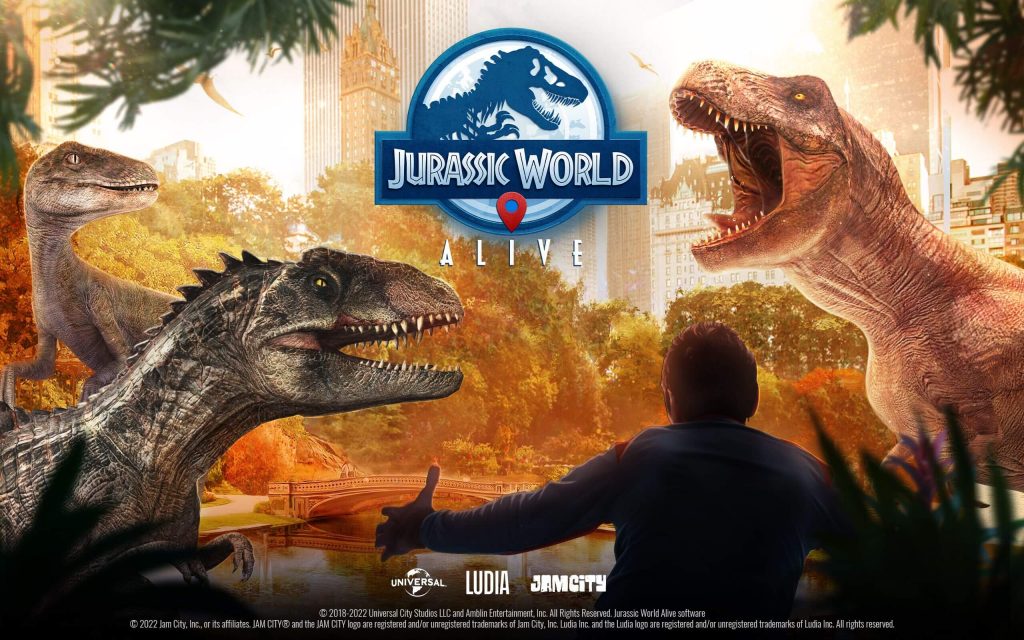 ---
Check out the Jurassic World Alive Dinosaur Day 2022 Trailer below!
---
---
Congratulations to Universal, Jam City, and Ludia on the success of Jurassic World Alive and four years of gameplay! What are your thoughts on Jurassic World Alive? Are you a regular player, and if so, how have you been celebrating the anniversary? Let us know in the comments and check out gameplay screenshots below!
---