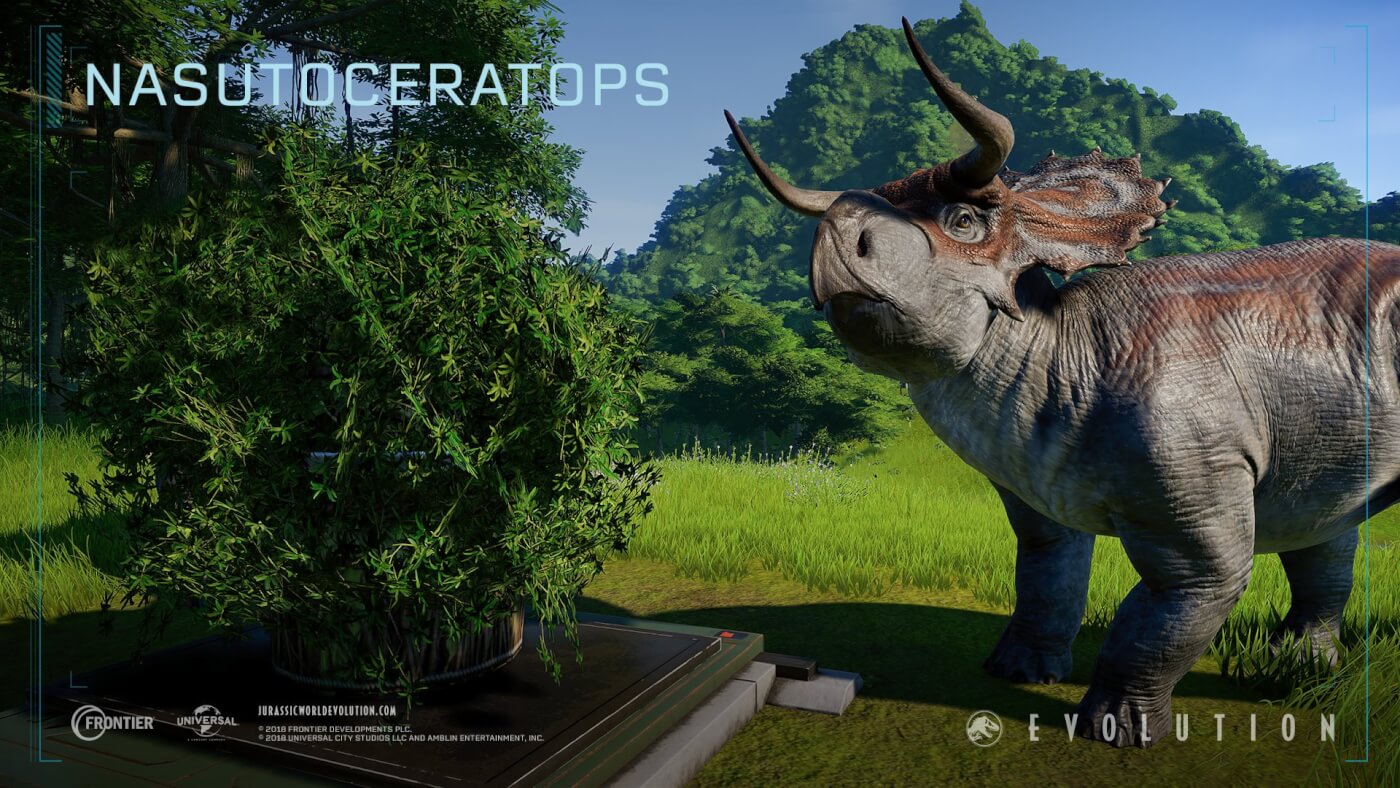 Jurassic World Evolution has received free update 1.9 today, which enacts various bug fixes and adds an exciting new dinosaur to the game: the Battle at Big Rock Nasutoceratops! Evolution provides the best look yet at the brand new Ceratopsians design, which is the perfect mix of rugged and majestic.
Check out the trailer below!
This can be added to the long list of Battle at Big Rock tie-ins which have been released without the short film being acknowledged. This list includes a retracted update to Jurassic World Alive, Mattel toys being released in May of this year, and Takara Tomy toys being released recently. It'c clear Big Rock is meant to be a big deal with all the tie-ins, however the silence about the project itself remains deafening.
While the trailer doesn't mention the short film, upon installing the update and booting up the game you're met with this message (courtesy of Twitter user Ikkviper):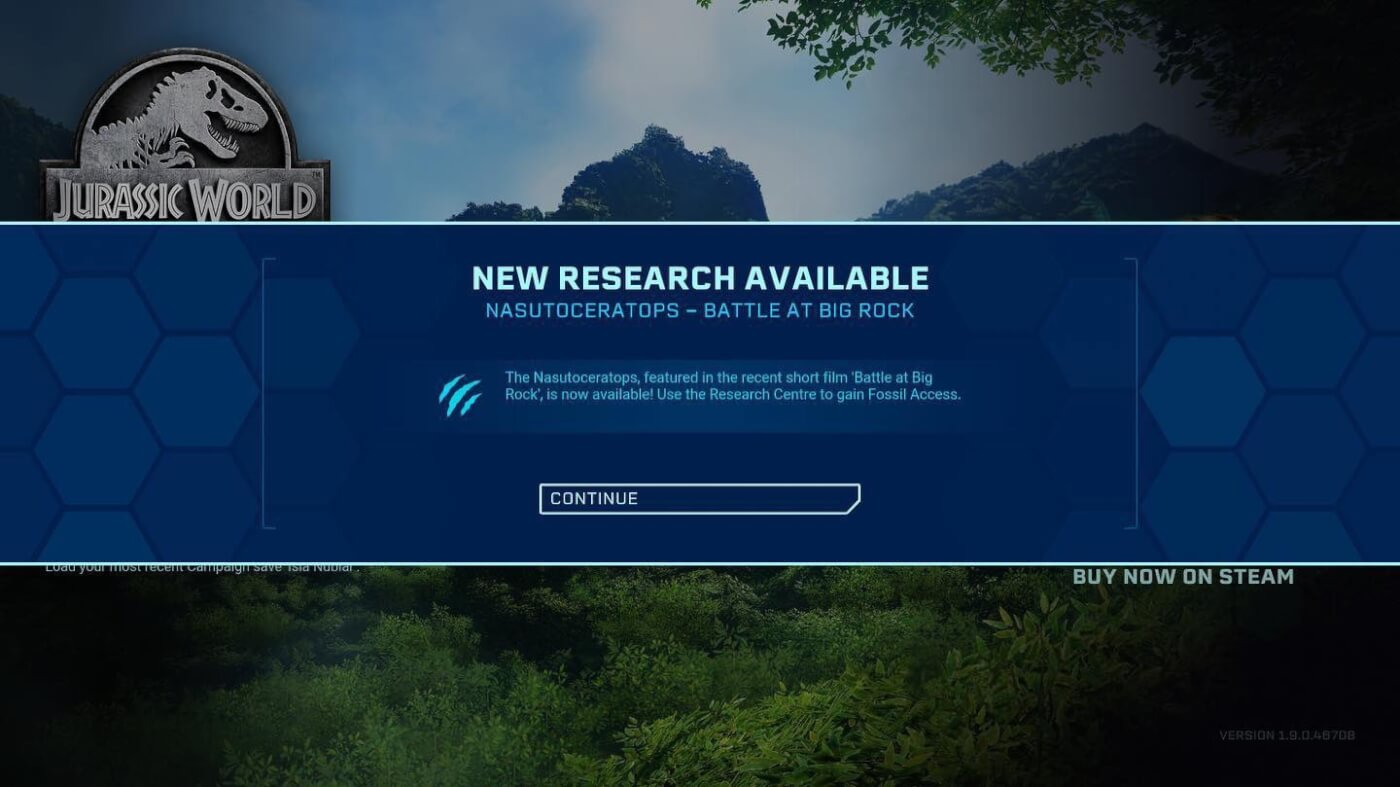 Does this mean Battle at Big Rock will be announced and released soon? We're keeping our fingers crossed, but are not holding our breath. Something is going on behind the scenes, and while we hope it's good news, Jurassic has long been plagued by mysterious cancellations that have us all a little wary.
As of this time, the redesigned Allosaurus from Big Rock (which had an animatronic made by Legacy Effects for the short) has not been added to the game. It's unclear if Frontier plans to add it to the game, or keep their older Allosaurus design, which was also different from Fallen Kingdom.
Are you a fan of the Nasutoceratops design, and do you think Big Rock will be released soon? Sound off in the comments below and let us know your thoughts!