"You mean there are two islands with dinosaurs on them?!"
The first teaser for season four of Jurassic World Camp Cretaceous has arrived, and it brings both answers and more speculation. It reveals the next season's release date of December 3rd and hints: "A New Island Awaits…"
Watch below:
A new island awaits in Season 4 of #JurassicWorld #CampCretaceous 12.3.2021 pic.twitter.com/fu0jeP0feO

— Jurassic World (@JurassicWorld) October 15, 2021
The fourteen second teaser visually approaches a dark island filled with dense jungle, but a visual glitch teases a stark, desert locale – which is definitely not Isla Sorna. In the music, the 'raptor motif' from the original Jurassic Park score makes an appearance and swells into an epic version of the signature Jurassic Park theme. The inclusion of the 'raptor motif' is interesting, as Isla Sorna is certainly known for its raptors.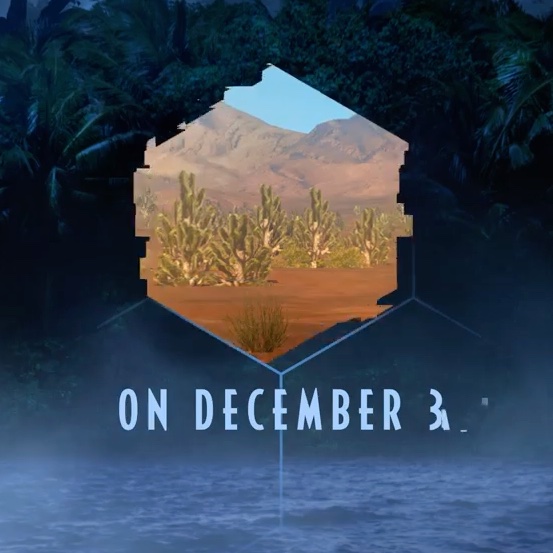 The fast approaching December 3rd date is very exciting, but what could this teaser mean for season four's story locations? Could the dense jungle we see be Isla Sorna, and the desert an external InGen facility or something else entirely? Will more than one island be visited by Darius, Yaz, Kenji, Brooklynn, Sammy, and Ben in season four? We'll have to watch and find out!
Be sure to watch our analysis of this new short teaser trailer here:
What do you think about this teaser and the new locations that await? Let us know in the comments, and check out our video on the possible locations of Camp Cretaceous season four below!