Last month on Beyond The Gates we unveiled the tall titan from The Lost World: Jurassic Park, the Mamenchisaurus. Mattel are showing no signs of slowing down their love for the second Jurassic Park movie with this month's unveilings!
Join Chris in today's Beyond The Gates to explore the two juvenile dinosaurs from the movie, the juvenile Stegosaurus, and juvenile Tyrannosaurus rex which are joining the Hammond Collection!
Mattel's Gregory Murphy runs us through the design of these fan favourite dinosaurs, while special guest Matt Winston talks how the Stan Winston team designed the animatronics used in the film! This one's not one to miss!
These two dinosaurs are now available to pre-order exclusively (in the US) at Target.com! Don't miss your chance to grow your own The Lost World collection!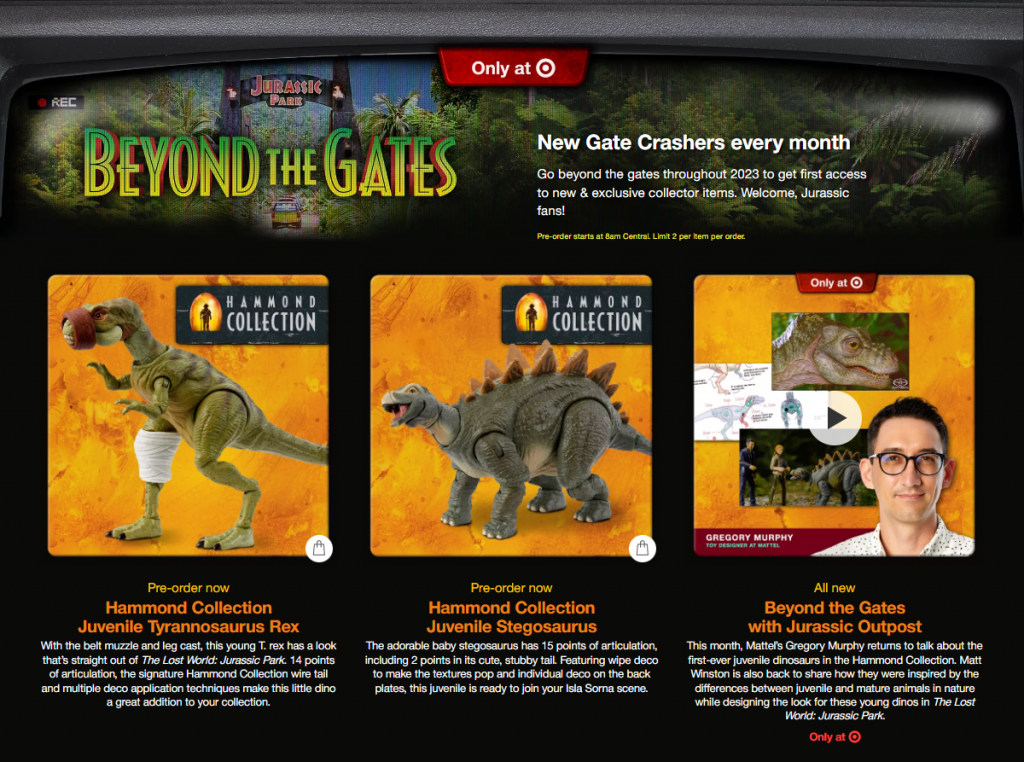 There are some very exciting unveilings still to come – stay tuned for more!