This October, continue to celebrate 30 years of the 'Jurassic Park' franchise with a new coloring book from Insight Editions: 'Jurassic World: The Official Coloring Book!'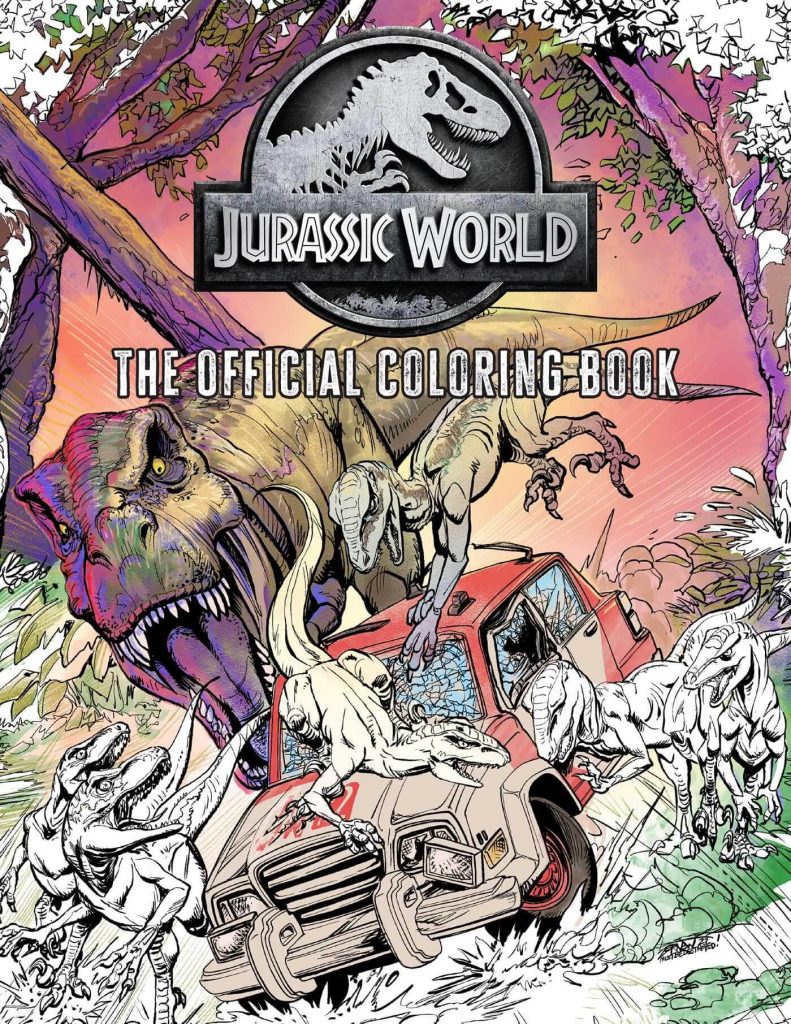 From the isles of Costa Rica to lands across the globe, the dinosaurs of Jurassic World have spread their dominion! Now fans can color 64 pages of lush, detailed illustrations that bring the excitement and wonder of the Jurassic World films to life in this official coloring book!

Life finds a way! Especially the genetically engineered dinosaur life on display in this exciting coloring book that captures the most thrilling and memorable scenes from throughout the Jurassic World series! Take the coloring reigns as Owen Grady, Claire Dearing, Dr. Ian Malcolm, Dr. Ellie Sattler, Dr. Alan Grant and more come face-to-claw with incredible beasts like T. rex, Velociraptor, Indoraptor, Mosasaurus, and other prehistoric predators. Jurassic World: The Official Coloring Book features over 60 illustrations of familiar scenes and dinosaurs that will thrill fans of all ages.

With compelling and intricate designs suited for hours of creativity, Jurassic World: The Official Coloring Book provides the perfect opportunity to celebrate every fan's love for the Jurassic World films.
Jurassic Outpost got a first look at this wonderfully illustrated new coloring book! It features moments from all three films of the 'Jurassic World' trilogy. Here is an exclusive look at some additional scenes that are included.
Pre-order this unique coloring book today to continue celebrating all things Jurassic!
Are you going to get this unique new 'Jurassic World' coloring book? For yourself or as a gift to someone else? Share your thoughts in the comments below, and stay tuned to Jurassic Outpost for the latest!