The cast of the third Jurassic World film continues to amass its star-studded cast of new and returning actors, adding two familiar names to its roster. Revealed first by Collider, Daniella Pineda and Justice Smith have joined the upcoming Jurassic sequel due to begin filming early 2020.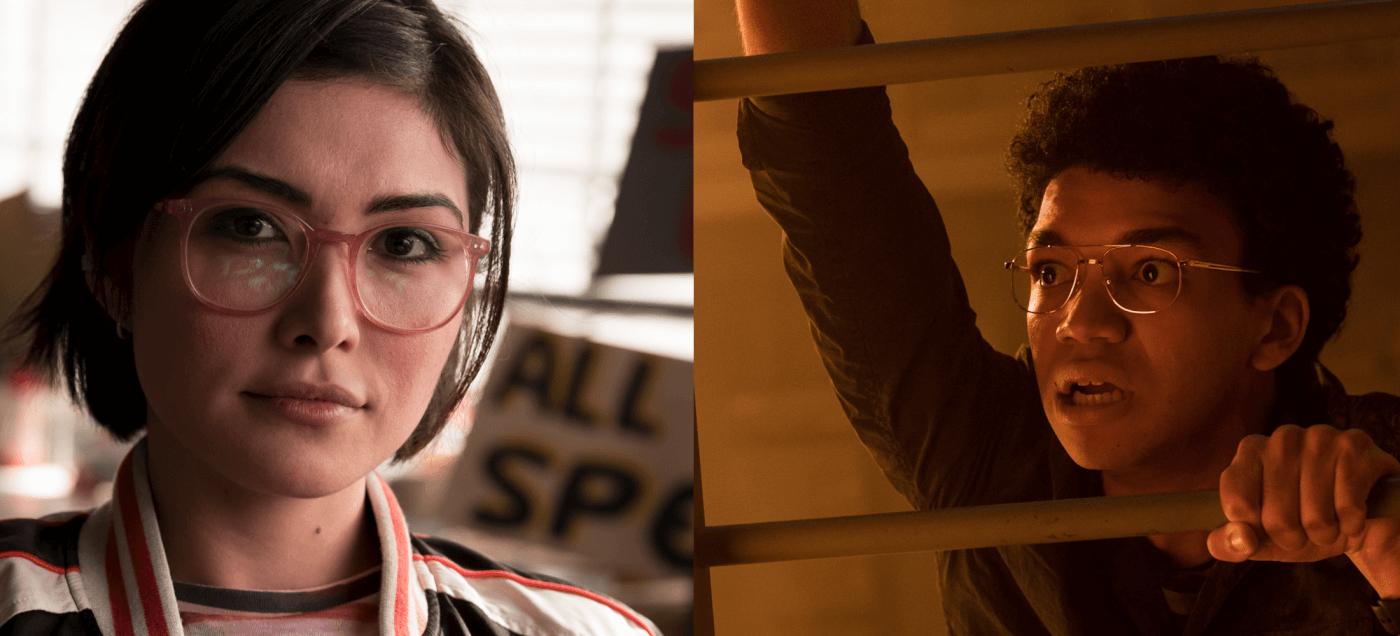 Daniella Pineda (Zia Rodriguez) and Justice Smith (Franklin Webb) first appeared in 2018's 'Fallen Kingdom', as key members of the Dinosaur Protection Group, run by Bryce Dallas Howard's character Claire Dearing. While we're uncertain where the plot of the sixth Jurassic Park sequel will go, the recent short film 'Battle at Big Rock' show's us that dinosaurs are becoming commonplace and a nuisance in some locations. The return of the DPG members signals the likely continued venture of that groups dinosaur rights and conservation lobbying, all while dealing with a rapidly evolving world where dinosaurs are free on US soil.
Justice Smith most recently starred in the live-action Pokemon movie 'Detective Pikachu', while Daniella Pineda is part of Netflix's upcoming live-action 'Cowboy Bebop' series due to resume filming next year. They're joining Sam Neill, Laura Dern, Bryce Dallas Howard, Jeff Goldblum, Mamoudou Athie, DeWanda Wise, BD Wong, Isabella Sermon, and Chris Pratt in what promises to be the largest Jurassic ensemble yet, uniting characters from across the eras all while introducing new faces.
The cast of #JurassicWorld3 so far:

Sam Neill, Mamoudou Athie, Bryce Dallas Howard, Laura Dern, DeWanda Wise, BD Wong, Chris Pratt, Isabella Sermon, and Jeff Goldblum. pic.twitter.com/KJcLK1WHI7

— Jurassic Outpost (@JurassicOutpost) October 18, 2019
Jurassic World 3 is well into pre-production at London's Pinewood Studios, with a script written by Colin Trevorrow and Emily Carmichael, with Trevorrow directing. Much like the cast, the behind the scenes teams compromise of old and new players: ILM will be returning to bring the dinosaurs to life, collaborating with an all-new animatronics team headed by John Nolan.
Jurassic World 3 will release June 11th, 2021.
Are you excited for the growing cast? Sound off in the comments below, and as always, stay tuned for the latest news!
Source: Collider