If you're dying for some new Jurassic World Evolution content prior to the December 10th 'Return to Jurassic Park' DLC, Frontier has you covered. Coming tomorrow, a new DLC pack will be available for purchase at $1.99 adding the Jurassic World 'Raptor Squad' – Blue, Charlie, Delta, and Echo!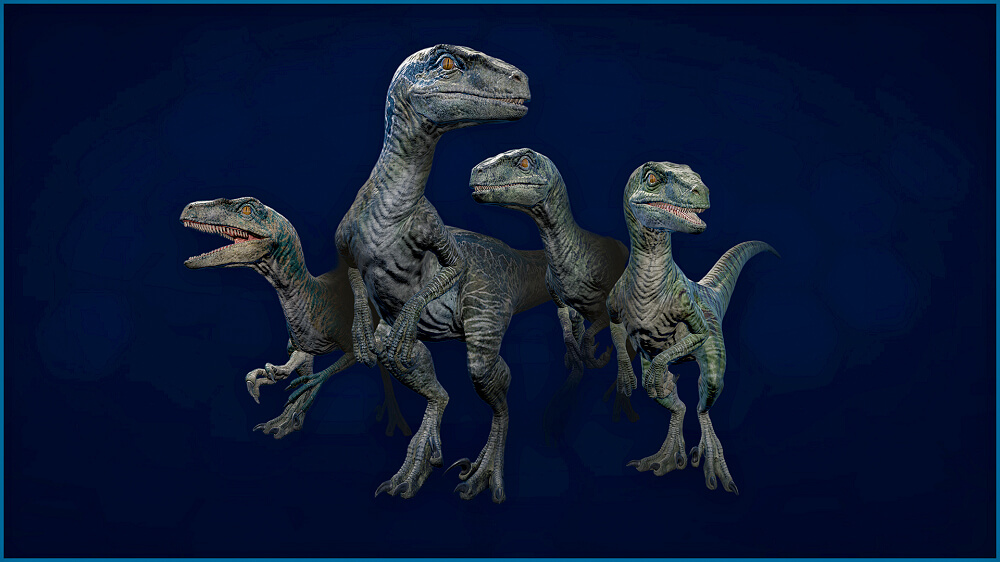 Become the Alpha with the brand new Jurassic World Evolution: Raptor Squad Skin Collection, the complete skin set of the original Jurassic World Velociraptors! With this pack you'll gain access to new, unlockable genes which will allow you to incubate Velociraptors with these fantastic new skins.

The Jurassic World Evolution: Raptor Squad Skin Collection is coming 26 November on Steam, Xbox One and Playstation for £1.49/€1.99/$1.99 (prices may vary depending on your region and platform).
The iconic pack of Velociraptors have been long requested since the launch of the game, with fans eager to add the squad to their park since before release. This perhaps is a point worth mentioning – this pack only adds new skins for existing dinosaurs, which felt missing from the core release, and probably should be free. With so much paid DLC already released for the game, and even more on its way, this feels like a bit of a grift instead of a gift. But I digress.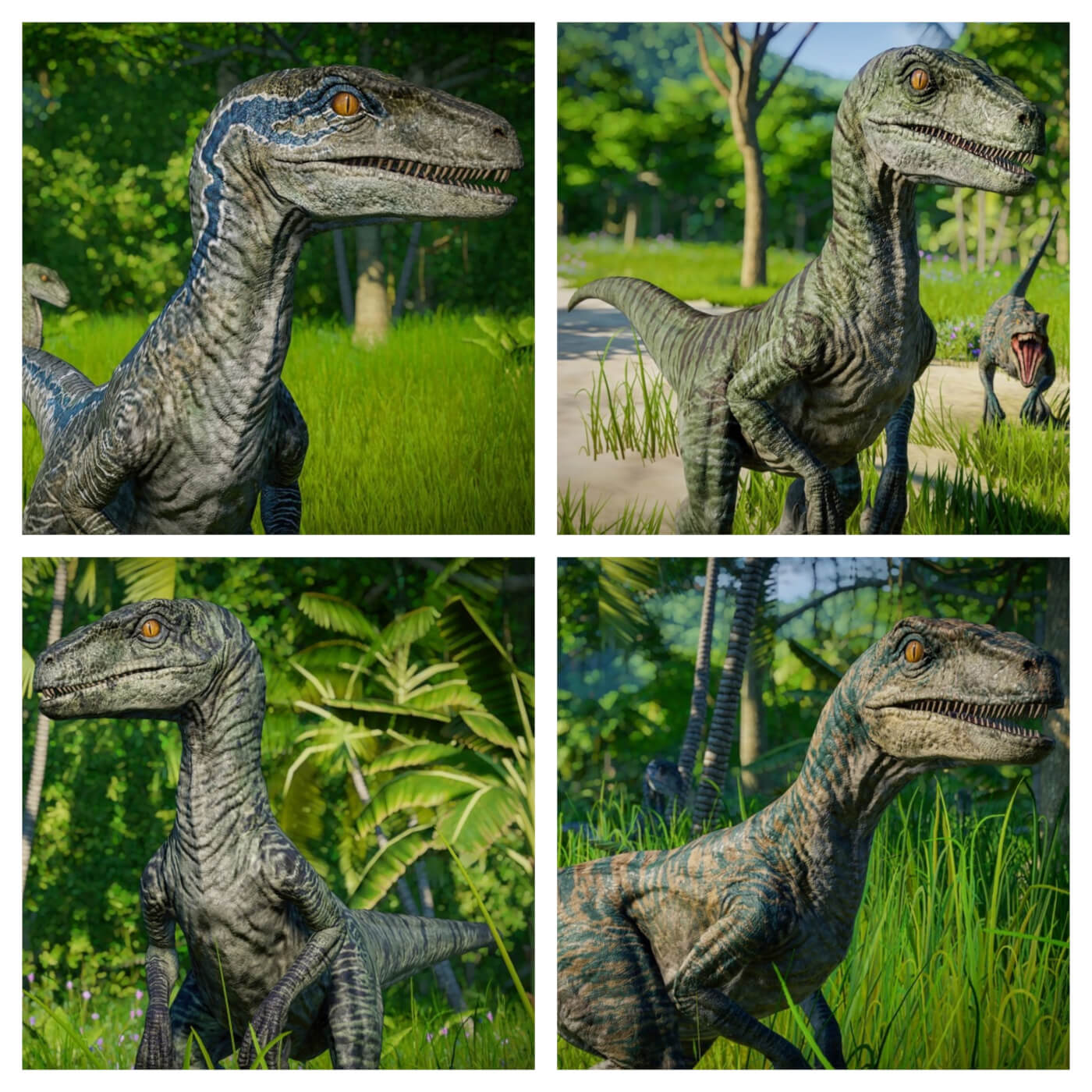 The skins themselves are fantastic, clearly built directly from ILM's files, and offer the best look at these fan favorite dinosaurs since the 2015 film. As a huge fan of Delta myself, I cannot wait to see her up close, in all her glory.
Will you be purchasing the DLC pack, or would you rather wait to see if this release is ever given for free or bundled with larger DLC packs? Sound off in the comments below, and as always, stay tuned for the latest news!