Last month Beyond The Gates returned and began the celebrations for the 30th Anniversary! This month, Funko take the reins from Mattel and introduce us to three new Jurassic Park items.
Check out the episode below:
Joining us in this episode is Funko's Kayla Mogensen and NBCUniversal's Gabe DeGuzman, who run us through the creation of the Funko Moments and share insight into the full design process, from Funko to Universal and back!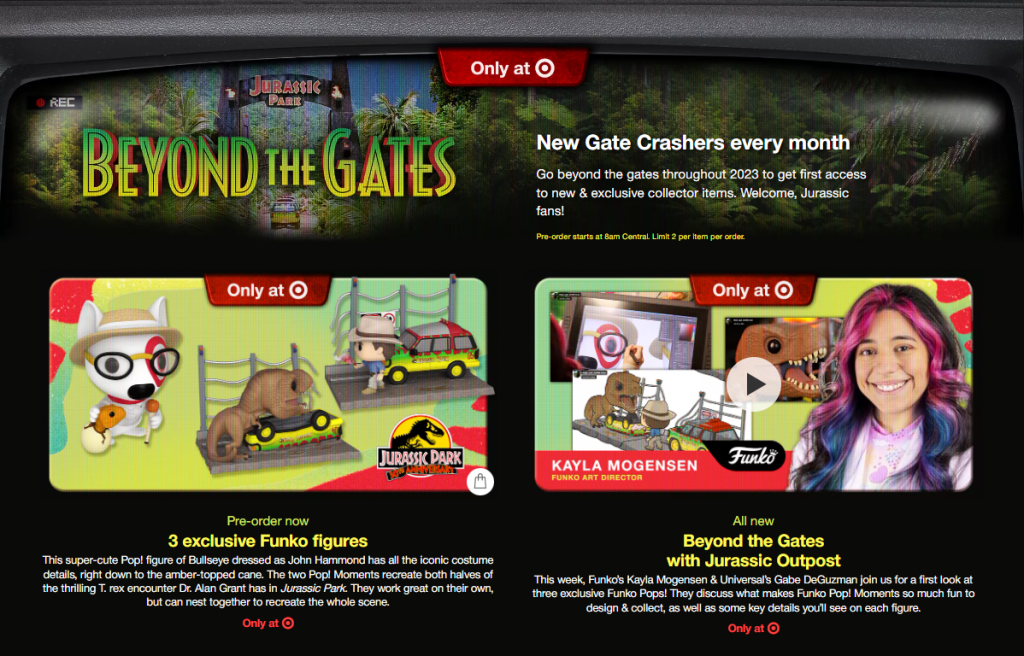 The items are now available to pre-order at Target! You can also pre-order the sweatshirt that Chris is wearing in the episode, directly over at Target.com!
What do you think of these new Funko items? Share your thoughts down below!