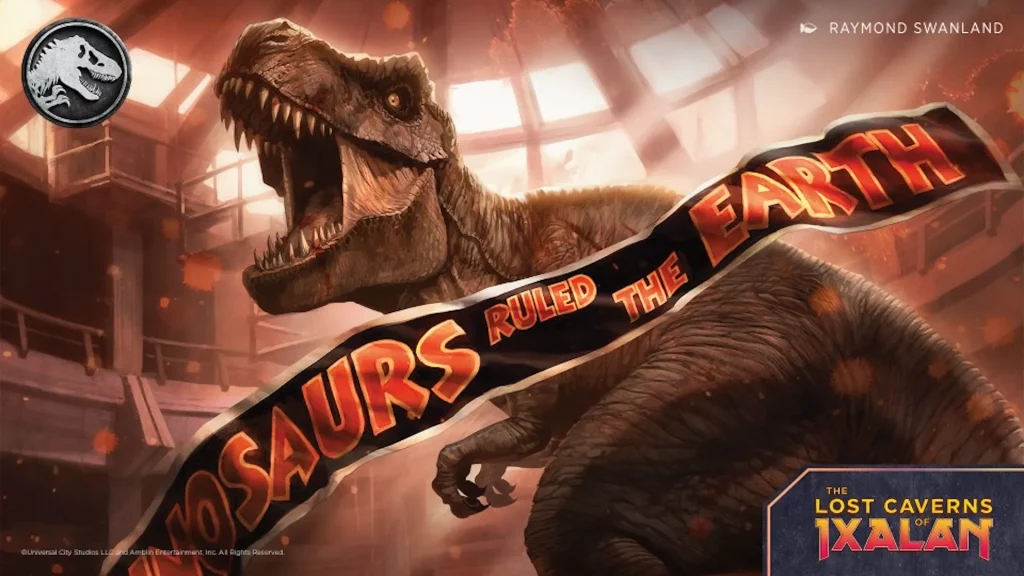 Yesterday, news broke that the popular deck-building card game Magic: The Gathering will be adding Jurassic Park/Jurassic World themed cards to its roster.
They will be a part of the new Lost Caverns of Ixalan line, the ninety-eighth expansion for Magic which is currently set to be released in November of 2023, and will most likely be found in special expansion bundles and booster packs. Typical Magic booster packs start at around $7.99, and expansions usually are $35+, depending on the size.
While there are no real specifics yet as to what we can expect the line to entail, it's reported that the Jurassic cards will be themed around all six of the films, spanning thirty years.
There is a history of Magic the Gathering having beautifully illustrated dinosaur and prehistoric-themed cards, and the inclusion of Jurassic dinosaurs, events, and powers in this game will certainly make for interesting gameplay in the near future!