Legendary actor Sam Neill, who will be returning as famous paleontologist Alan Grant in Jurassic World Dominion, has floated the idea of moving production to Australia or New Zealand to get things back up and running sooner. In an interview with an Australian radio show (Fitzy and Wippa on Nova), Neill revealed Dominion had finished two weeks of shooting before the coronavirus pandemic halted filming. As he put it, the cast and crew are "in the fridge now" waiting for production to resume.
Neill said he was supposed to be filming his parts for the movie in London, firstly at Pinewood Studios, but flew home to New Zealand as soon as things started shutting down. Not wanting to stay down for long, he remarked, "I'd like to think that maybe we can start or restart in this part of the world." With the tenuous situation in the UK at the moment, Neill "reckons New Zealand or Australia would be the place to bring it" so filming could start back up sooner.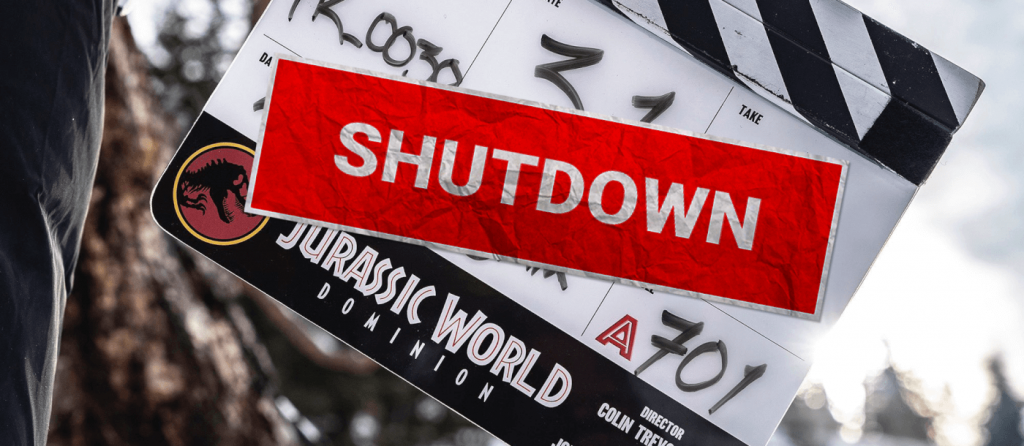 A move down under for Jurassic World Dominion would shake up production quite a bit for the movie. I think one thing is clear, Jurassic World Dominion should not be rushed. Fans want a good movie, not one that rushes to theaters as quickly as possible. Especially in a time where movies have been delayed for months, a move like that from Universal would simply come off as a cheap cash grab ploy.
Dominion was shut-down mid production, halting the sculpting and designing of dinosaurs, creations of animatronics, and creation of complex props and sets. Dominion was shaping up to feature the most animatronic dinosaurs, both large and small, since the original Jurassic Park films, innovating much like the modern Star Wars films. However, should the production move shops, and the release date be adhered to, these will inevitably be sacrificed to save time and money. This extends to more than animatronics, but the entire artistic vision of the film, putting undue strain on Colin Trevorrow and the actors to speed through the production, and it to be more VFX dependent with far less time.
The other issue is simply one of safety. We know that when movie productions start back up, there's going to be a lot of safety regulations put into place. We have already seen some of the restrictions the UK is planning on using, and they are STRICT. To the point of having actors six feet apart during scenes, with something as simple as a kiss requiring VFX. These restrictions expand to the crew, meaning things must move far slower, with fewer people, and costing more money. Obviously for a franchise with as much 'chaos' as Jurassic, requiring intense filming scenes on both sides of the camera, that probably just will not work. Of course we want this movie to be made, but not so much to the point as we are sacrificing the health and well-being of those working on it – nor the artistic vision of the movie itself. It would be much better to resume work on Dominion once we are cleared to go about business as usual, and of course, with a delayed release date.
Waiting to resume back in London has its benefits too. With all this time Colin and crew have time on their hands to think about the story they are telling and how to make it even better. Scripts constantly change in this business, and sometimes for the better – time is not going to hurt this production, but rushing will. Not to mention that if production is moved to Australia, countless employees who expected to have steady work with Dominion will be out of a job ("Don't you mean extinct?"). It would not be fair to the people livelihood that depending on this large production, and would only disrupt or perhaps throwaway the hardwork they already put into the films development.
Of course, there may be ways to pick up some side work in Australia and New Zealand, paving the way for a full throttle return to London – but a this point it's hard to see its longterm benefits, at least without a formal delay and proper plan.
All in all, it's a better idea just to let things sit for the moment. Give the production some time to breathe as the pandemic subsides – it will benefit so many people in the long run. I know we are all chomping at the bit to see this star-studded Jurassic conclusion, but let's just remember that this virus requires are absence to die out, not our presence. And if we could only step aside, and trust in nature (plus our health care professionals), Dominion will find a way.
Any thoughts on how COVID19 is affecting movie production? Do you think moving to Australia or New Zealand would actually be a good move for Dominion? Let us know in the comments below!
Source: Nova