It was a digital landscape that sometimes we think time wishes it could forget. Before Facebook or Twitter, Instagram or Tumblr, even before Myspace. It was an age when the internet wasn't quite in its infancy, but more of an awkward transitional phase, as everyday it seemed new sites, forums and chat rooms came and went.
Today the graveyards of Archive.org are littered with the remnants of this now bygone era and provide a fascinating insight into the Jurassic Park fandom. Full of forgotten fanfics, early rumors of a "Jurassic Park 4" and maybe if you're lucky some old screencaps and fan art, there is one page in particular that stands out. A place many once heard of and few probably remember, it was only recently that it was rediscovered.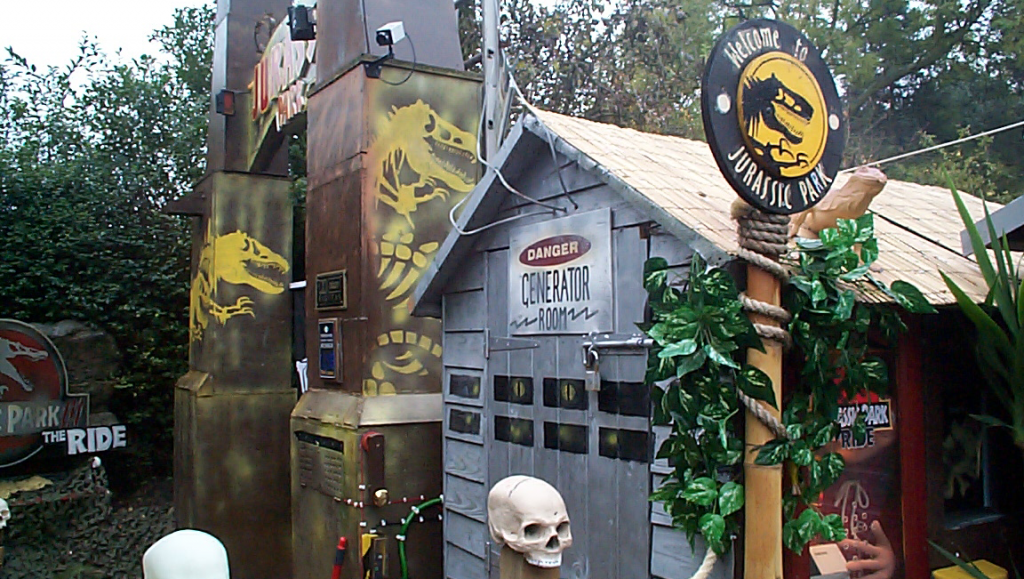 Almost lost forever and forgotten by most, Jurassic Park: England (or "JP:UK" as it was also known) was a website chronicling a labor of love undertaken by British fan Andy Simpson and his quest to create a patch of prehistoric paradise in his own garden. Seemingly inspired by "Jurassic Park: The Ride" and then then recent Jurassic Park III, you can guarantee no expense was spared.
With some reports estimating that Andy spent about £4,000, the attraction included a 20ft. river safari through primeval overgrowth, smoky banks and of course a 15ft. recreation of the infamous "King Kong gates" that loomed over guests in the movie. All of this ending in a home theater where guests could join its creator in a private screening of his favorite films.  "I've seen Jurassic Park over 300 times!" Simpson told reporters back in 2001. "I watched the films over and over 'cause each time I'd notice new things to re-create." he also commented.
| | | |
| --- | --- | --- |
| | | |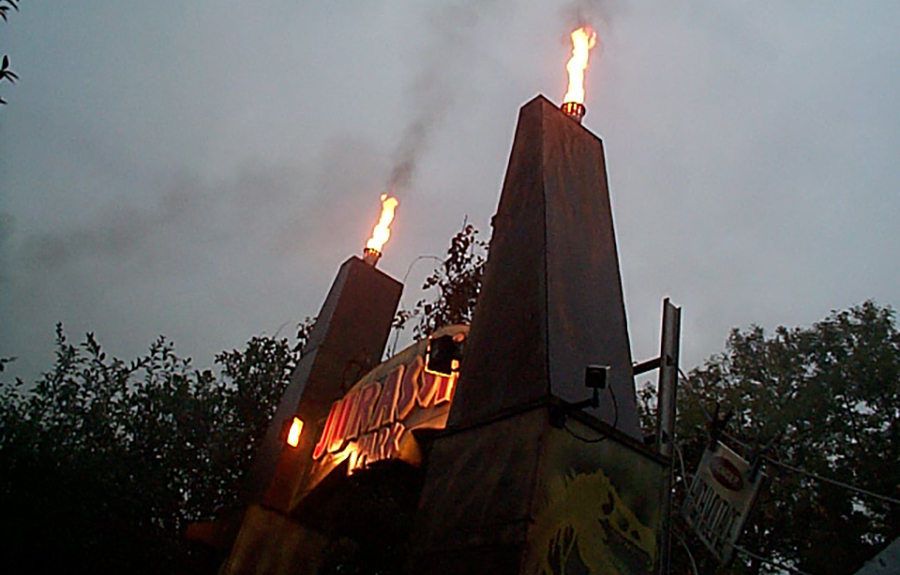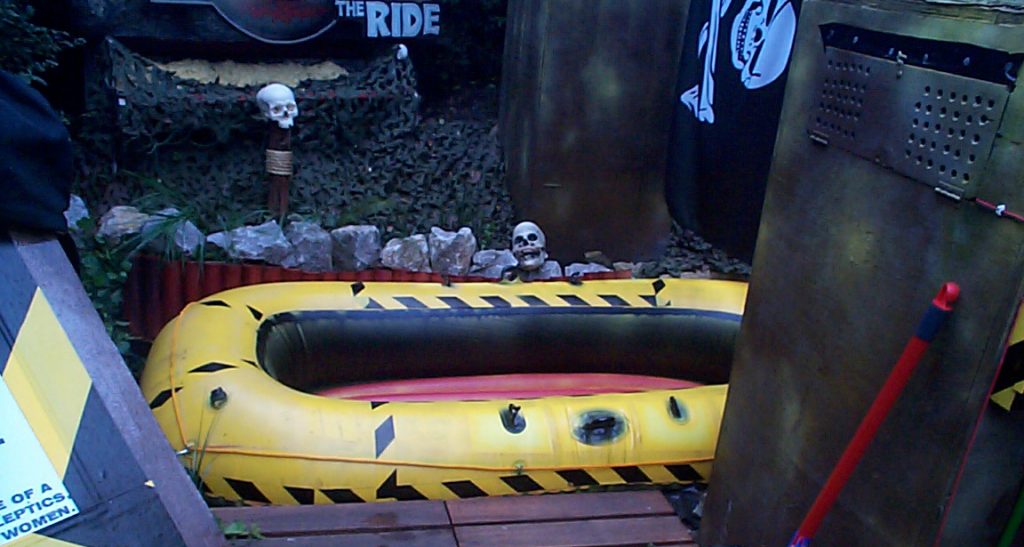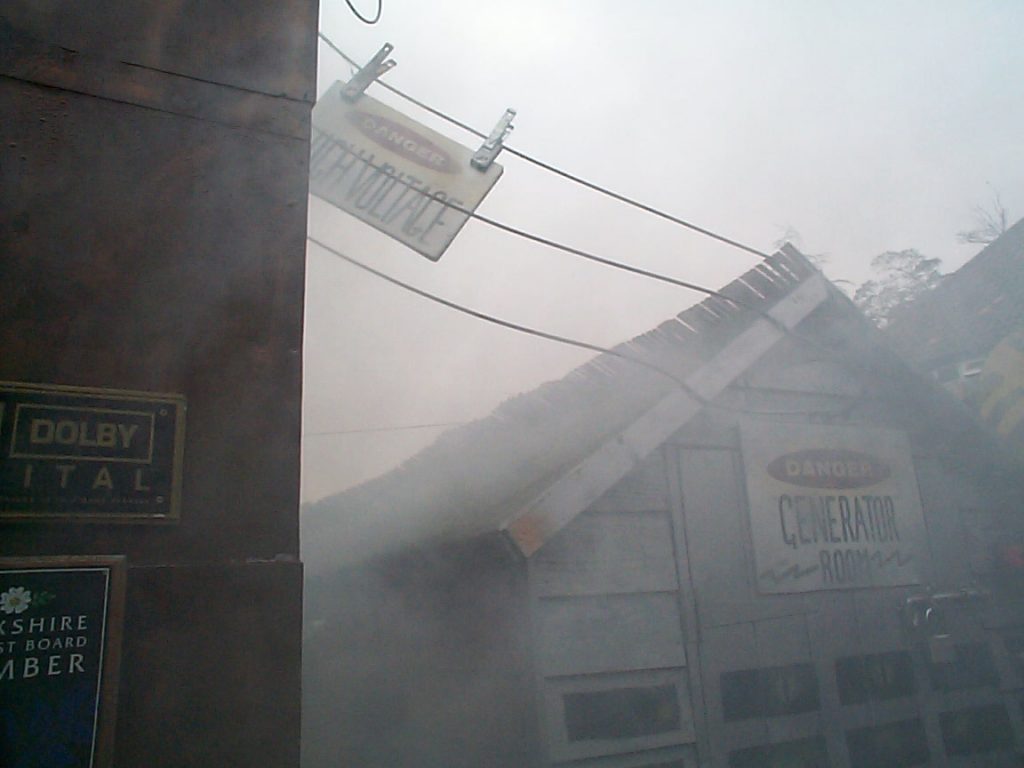 The attraction itself was by no means easy to build. According to Andy, besides the two years and countless hours needed to construct the massive attraction, it was also required to meet certain standards from the local council in order to entertain guests. Luckily for him however, "Jurassic Park: England" came just short of the required dimensions for some serious urban planning. As, if that wasn't enough to consider, Simpson had to reach out to Steven Speilberg and Universal themselves for their blessing to use the Jurassic Park name and iconography. With little in his favor and probably as much chance as the cast of Jurassic Park had escaping the jaws of a hungry t-rex, Universal and Speilberg's company actually reached out to the teenage fan, providing him with everything he needed to properly represent what they created.
Unlike the fictional park, which was only previewed to six selected guests, "Jurassic Park: England" opened to 40 and was met with critical acclaim for such a humble attraction. People gasped with delight as they were towed through the torch lit river and amazed as they came face to face with simulated dangers waiting along the banks. Simpson went on to be featured in countless news outlets including radio, tv, magazines and newspapers. In addition his site showcasing the ride briefly went viral with thanks from an avid community of fans.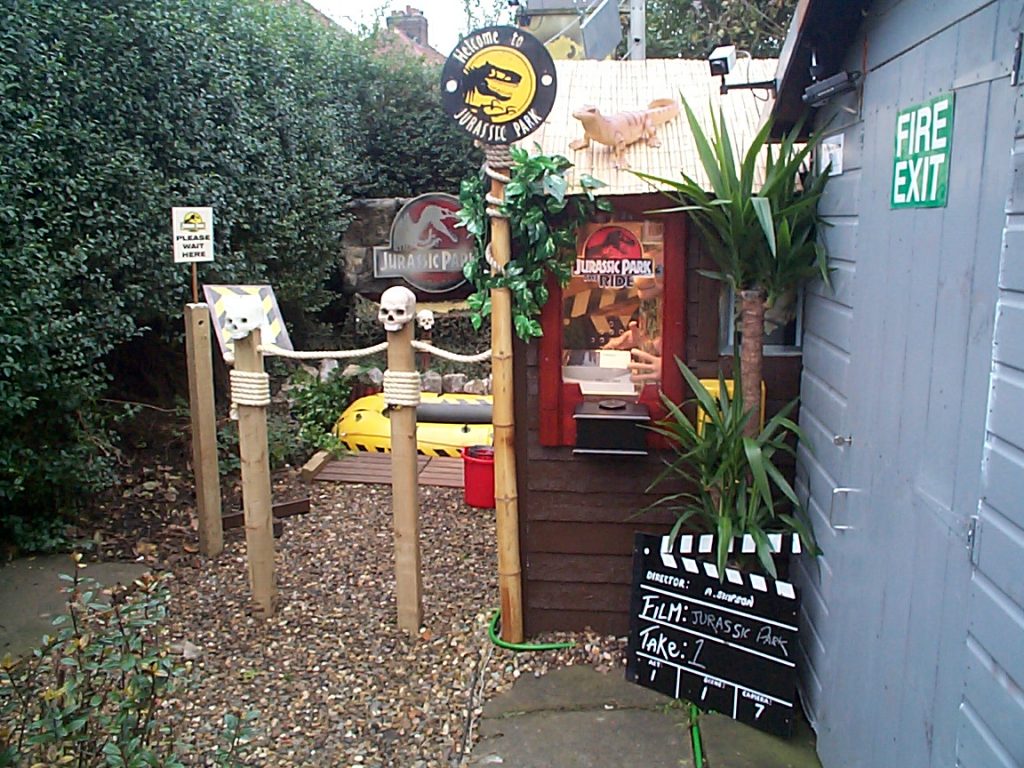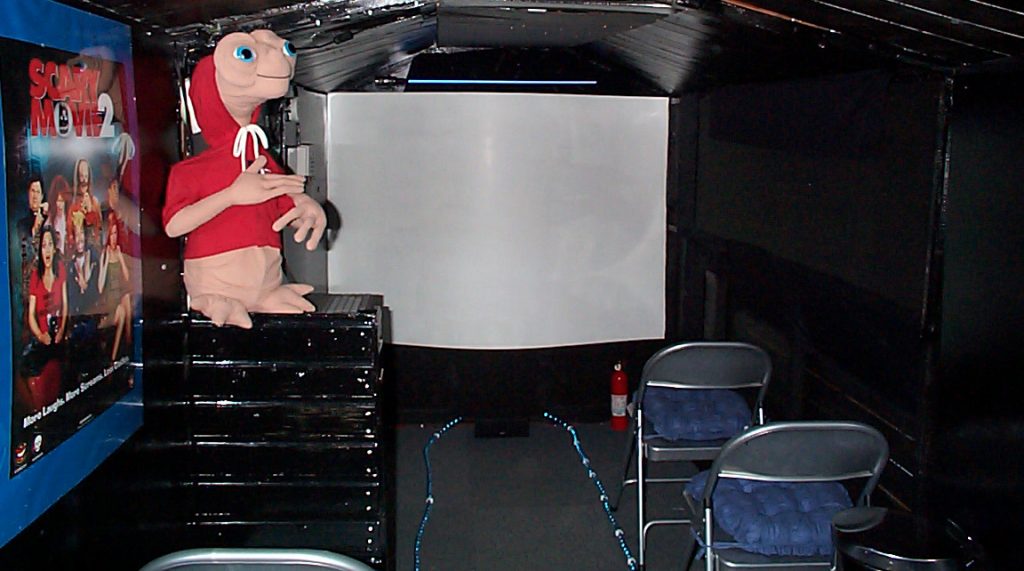 | | | |
| --- | --- | --- |
| | | |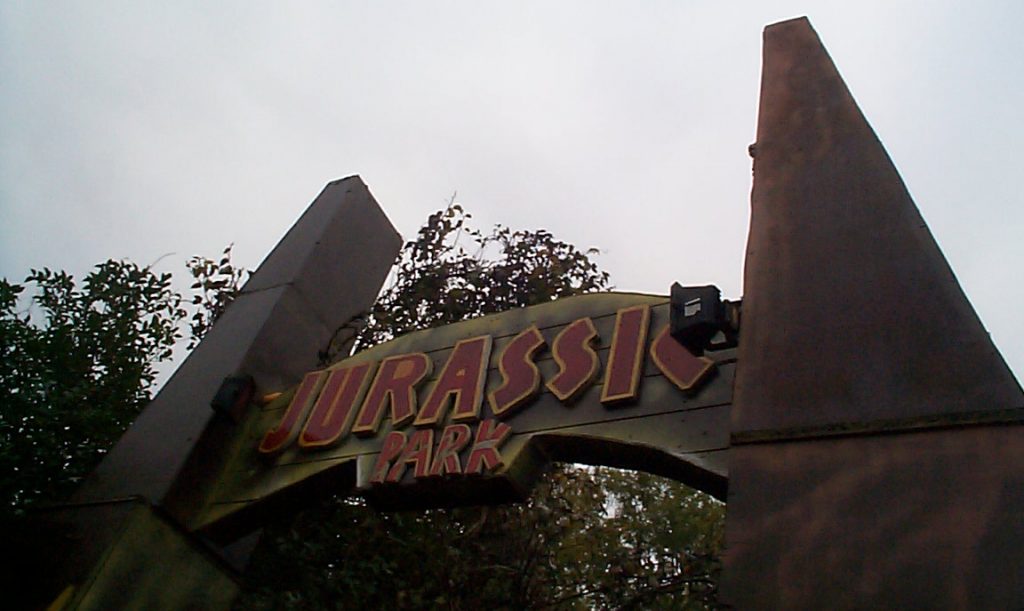 What happened to "JP:UK?" Well truth be told, nobody really knows. In a time before social media as we know it today, it was easy for it all to fall into obscurity. The last time anyone heard from Simpson was in 2008 when he last updated his webpage. Perhaps somewhere in a British suburb, in an overgrown garden adorned with plastic skulls are the ancient ruins of this once proud attraction. A real lost world, waiting to be rediscovered, to be explored and maybe even entertain guests once again.
It's hard to think that anything this huge could be forgotten, but if it's one thing dinosaurs like the ones in Jurassic Park have to teach us, it's this: Even the biggest things can be lost to time and reclaimed by the Earth. That's why it's important that we make our mark and tell the world who we are. The dreamers, the innovators, the people who do the impossible, keep pushing forward, shine bright and leave your legacy.
This article was written with love and with cooperation from "Big Razzie" and "Jurassic Outpost".