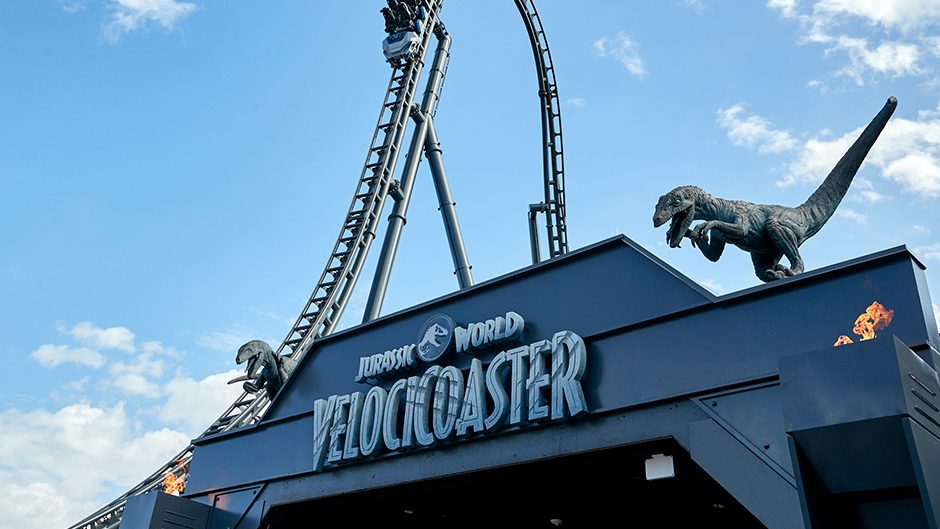 The popular ride VelociCoaster at Universal Orlando's Islands of Adventure was awarded "Best Roller Coaster" for the second year in a row, by Theme Park Insider.
To ring in the New Year, the popular theme park information site released their list of 2023 winners of different attractions and parks across the globe, and the Jurassic World-themed thrill ride staked its claim as the apex predator of rollercoasters again.
"With outstanding coaster elements, engaging theming, and wonderful decoration from the queue through the ride itself, VelociCoaster wins raves both from devoted roller coaster enthusiasts and casual theme park fans, making a winning combination for everyone, including our readers."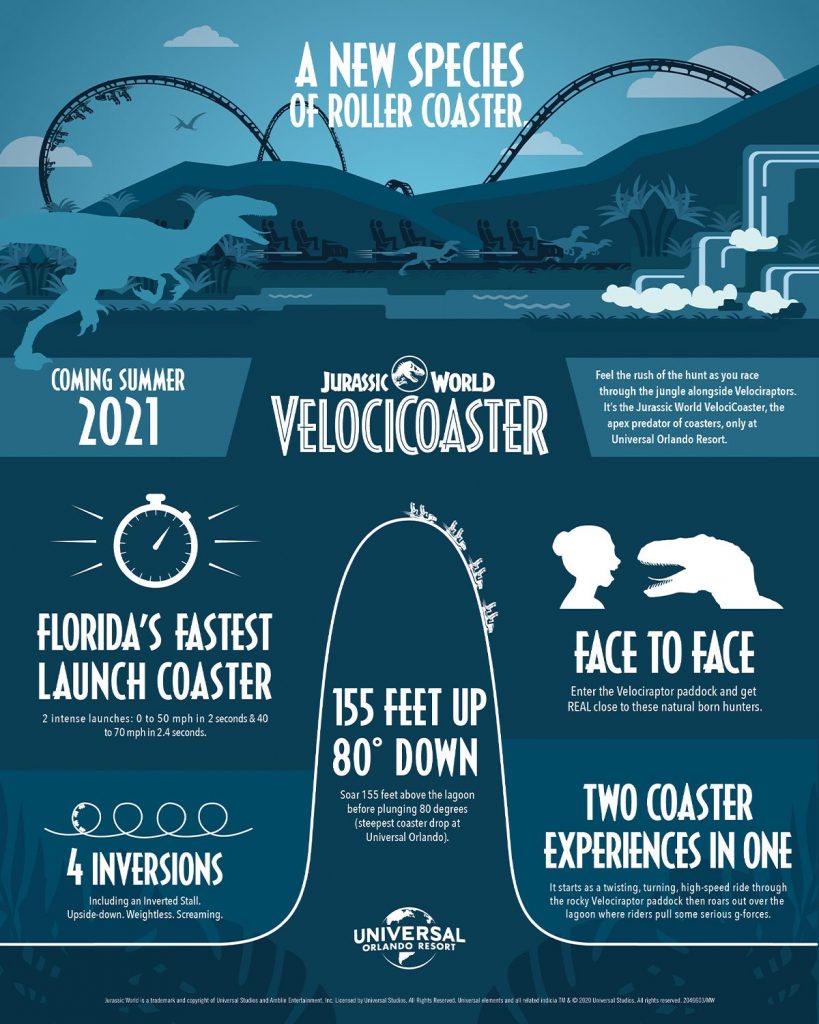 VelociCoaster brings guests closer than ever before to one of Jurassic World's most popular dinosaurs – the Velociraptors! Be a part of the "squad" as you race through a raptor paddock alongside four cunning predators at high speed before being launched 155 ft straight up.
This follows the groundbreaking Jurassic World Adventure ride at Universal Studios Beijing being awarded the Thea Award for Outstanding Achievement for an Attraction in November, as well as Universal Orlando opening up The Great Movie Escape which features a Jurassic World themed escape room in December. VelociCoaster was awarded Best Roller Coaster AND Best New Ride in Theme Park Insider's 2022 awards.
What's next for Jurassic at Universal Theme Parks? Be sure to check back at Jurassic Outpost for all the latest news! And comment below with what you hope to see next at Universal Parks around the world.