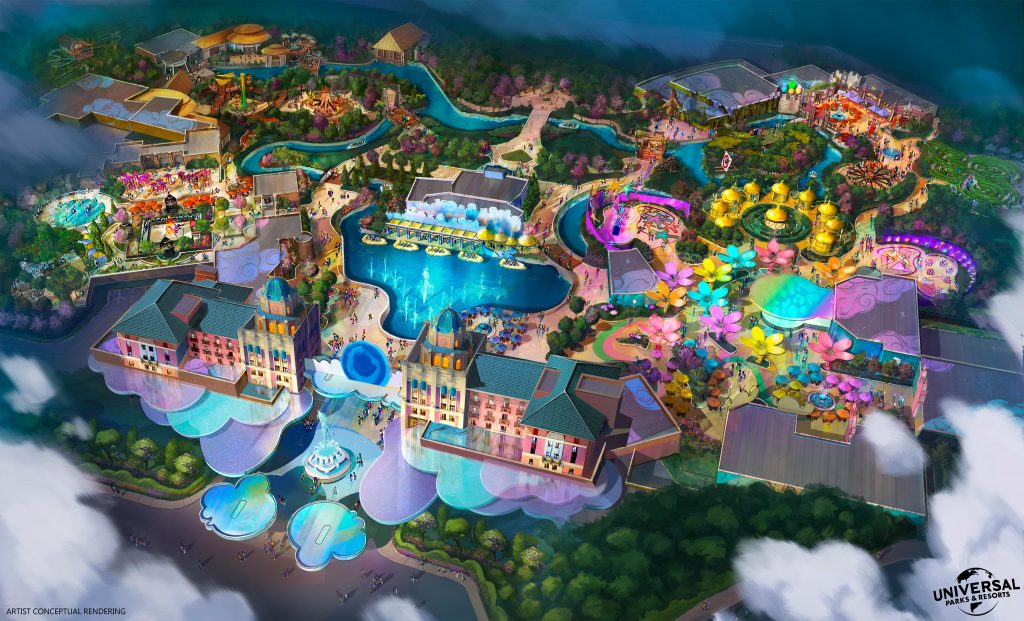 Universal Studios Parks and Resorts announced today that they are developing a new park in Frisco, Texas.


The entertainment conglomerate has purchased nearly a hundred acres of land to establish a new park and resort destination for families with children that will include rides, character interactions, and a hotel.

While there is no official word on what specific brands and characters guests will be able to encounter at the new Universal destination, based on the official concept artwork released it seems like there is a heavy emphasis on Dreamworks properties. Among them also looks to be a whole area themed to Jurassic.

Many are already speculating, especially if the park focuses on Dreamworks properties, perhaps the Jurassic section will be heavily inspired or centered around the hit Netflix show Camp Cretaceous.


At the same time, Universal also announced a year-round Horror attraction for Las Vegas.


Tell us, what do you hope to see from Universal Parks and Resorts' newest park? What would you like to see in the existing parks? Let us know in the comments!
---