June 11, 2021. That was the release date announced for Jurassic World: Dominion back in February of 2018, nearly four months before Jurassic World: Fallen Kingdom even hit global theaters. Here we are a little over two and a half years later and that still remains the scheduled release date. But could a change for the release date be on the horizon? There has been no official word or announcement for a change, but we strongly feel that something is likely inevitable for several reasons.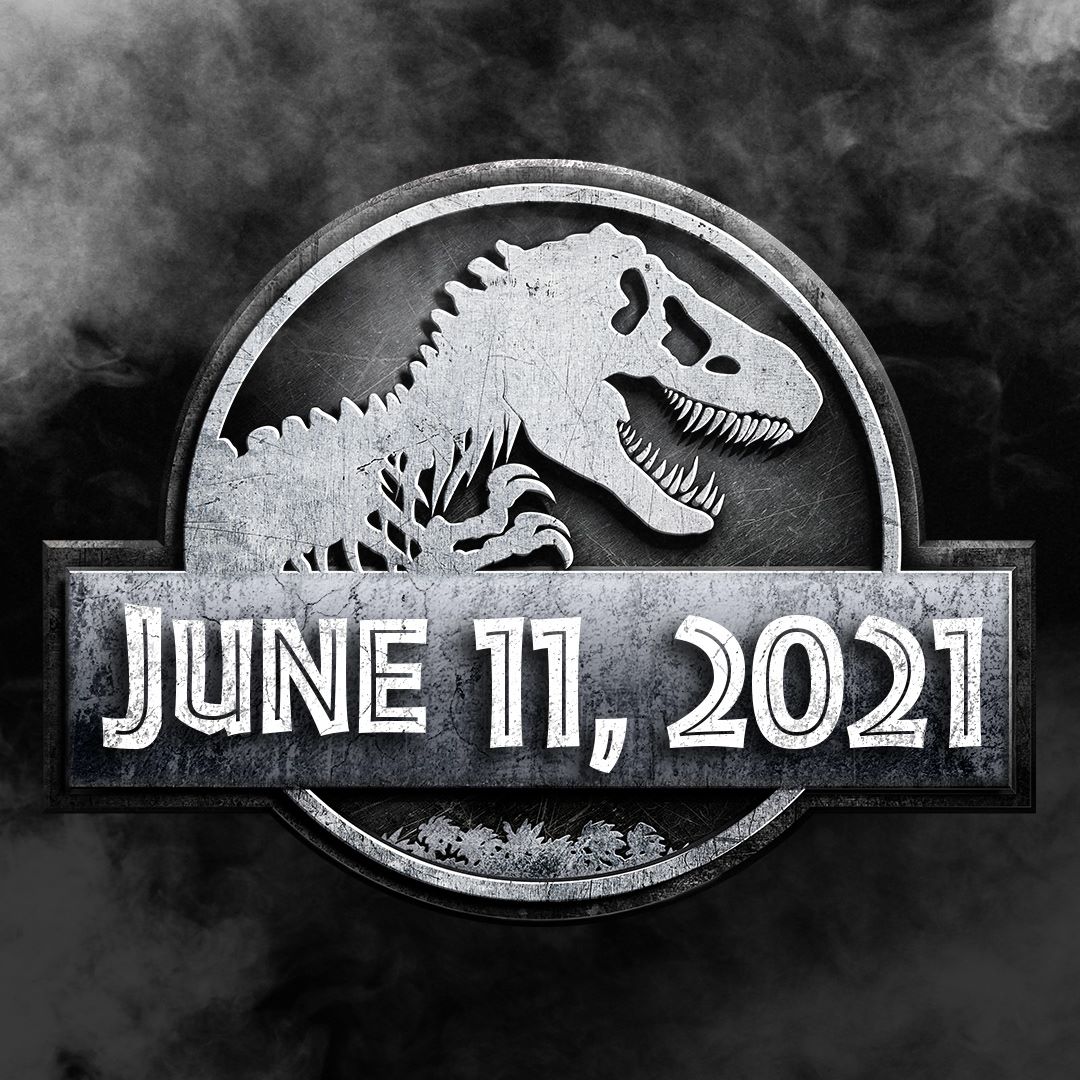 Before we dive into why we feel a change of the release date is coming, let's first note that the date of June 11, 2021 is a perfect date for Dominion as it is exactly 28 years after the original film, Jurassic Park, hit theaters on June 11, 1993. Viewed as the conclusion of a six film story arc, though more films in the series are likely to come, Dominion sharing the June 11th date with the original film gave the fans a little extra nostalgic excitement.
So why might Dominion decide to shift dates? The biggest factor is Covid-19, the virus that has spread around the world causing the current pandemic this planet is dealing with. Movie theaters have closed for extended periods of time, some have re-opened only to close again and some have shut their doors for good as they couldn't handle the financial blow. Film studios have delayed most films scheduled to hit theaters in 2020 and all films currently under production shut down in March, and only a few have resumed filming.
Dominion was no different as they had to shut down production on March 13th and after spending $5 million for new safety protocols that included testing of cast and crew on a consistent basis and constantly sanitizing the set, production resumed on July 6th. It was actually the first major Hollywood film to resume filming, and a few others started back up shortly after. As of today it is believed that Dominion has only a few more weeks of filming and should be wrapped by the end of October. There have been no major delays since filming resumed in July, but that has not been the case of all Hollywood movies that returned. Shortly after resuming, Warner Brothers' The Batman had to re-shut down production for a couple weeks after star Robert Pattinson got Covid-19.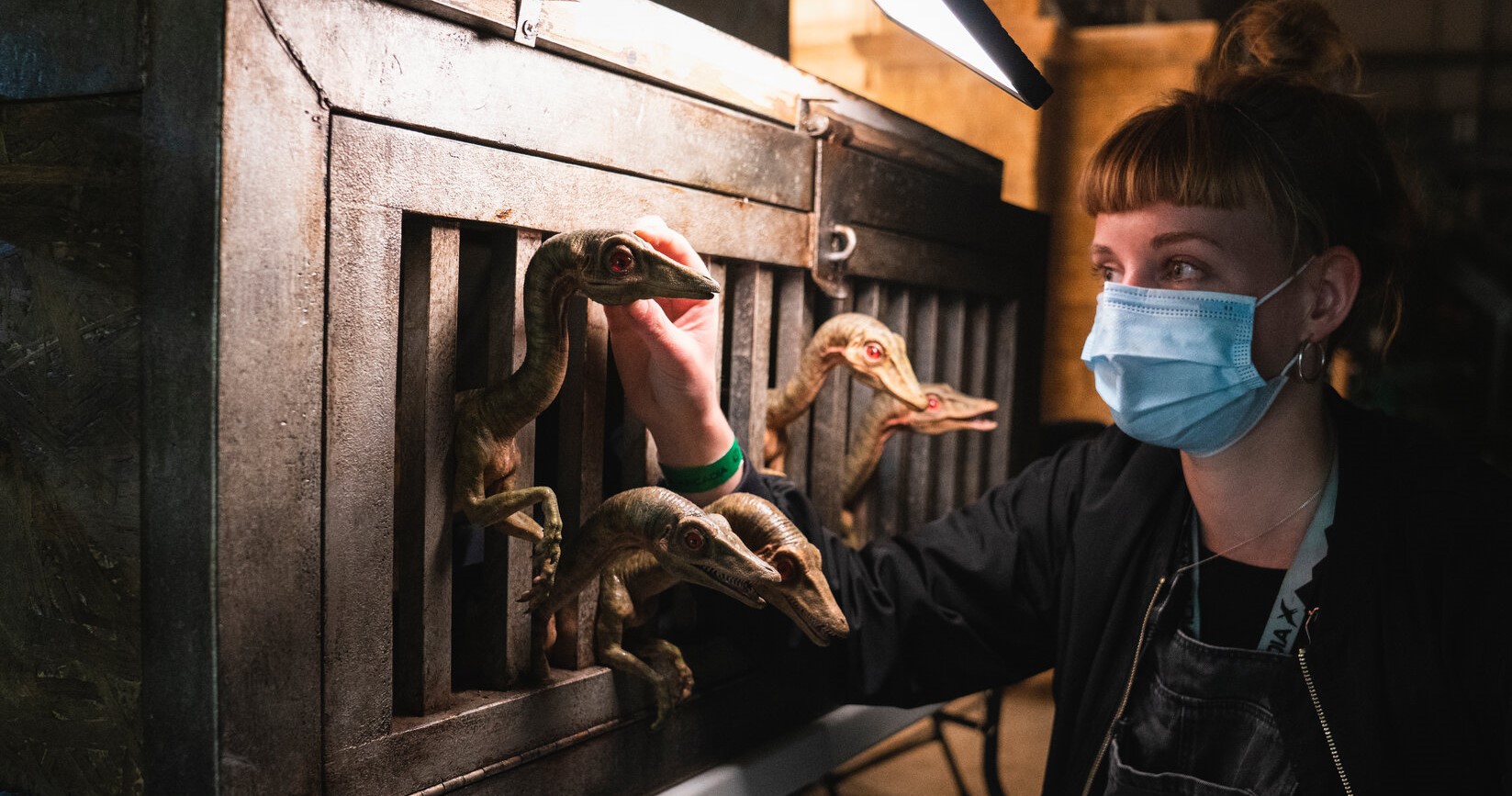 The four month delay in filming alone for Dominion had many fans and media outlets speculating that the film might see a delay in it's theatrical release. Director Colin Trevorrow just last month though told the French entertainment website Premiere that the filming schedule remained right on time despite the four month postponement. Coupled with the fact that filming has seemed to run smoothly since returning and Universal has maintained June 11, 2021 as the release date, it has a lot of people thinking the film will still hit on that date.
So it seems the film itself has enough time to be finished properly in time for June, but there are several more factors that might just knock it out of that spot. Another major reason is all the shifting of films that were scheduled for 2020 that are now in 2021 and other films in 2021 that have been delayed weeks and months. For the most part film studios, when shifting their other films, have steered clear of Dominion's release date. However some news that broke just a few days ago could be one of the biggest signs of a potential move as Fast and Furious 9, which originally was scheduled for this past May, had been delayed until April 2021 but now has shifted again to May 28, 2021. That is only two weeks prior to Dominion's release.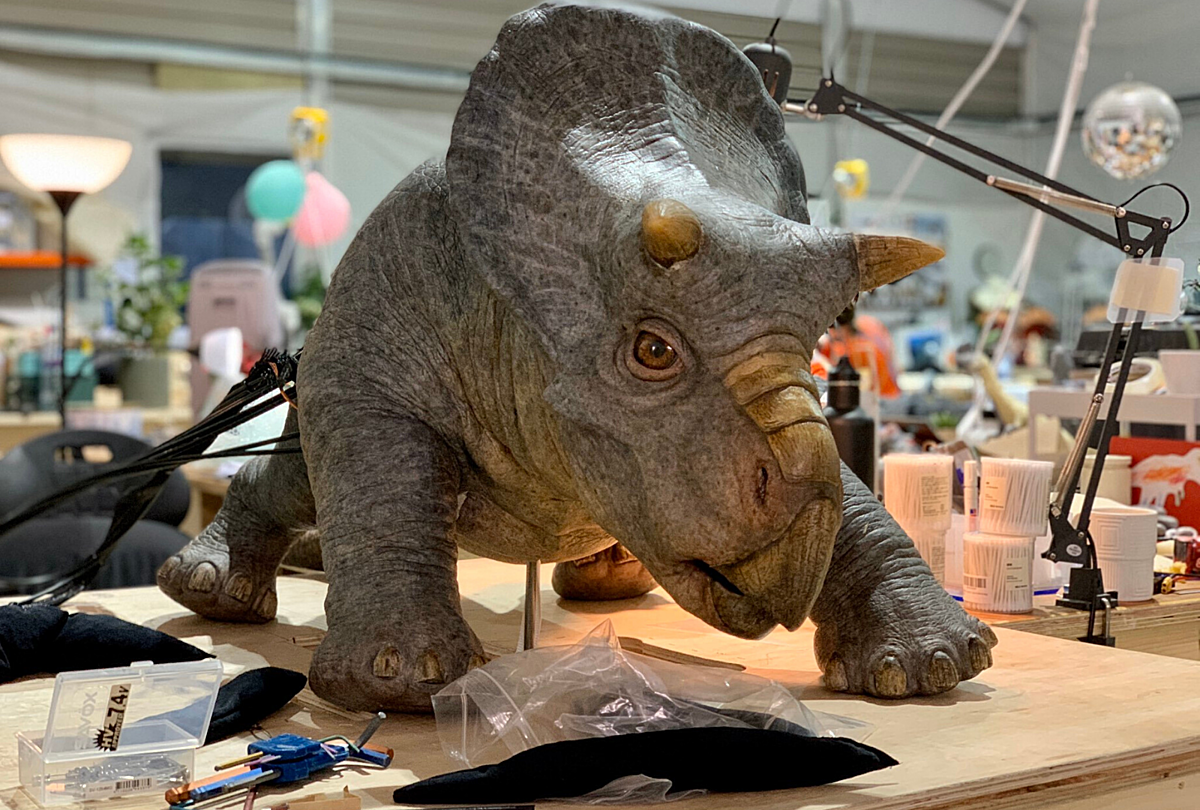 That is a potential big deal as Fast and Furious 9 is also a Universal Pictures film and the idea that studio would release films from their two biggest franchises just 14 days apart seems extremely unlikely. Especially not when both films, in a non-pandemic world are all but guaranteed to gross $1 billion+ worldwide. There might be a chance Universal could be OK with the third weekend of Fast and Furious 9 going against the opening weekend of Dominion, but the potential box office haul for both films could take a hit as both films have a similar target audience. That doesn't seem like something a studio would be willing to risk with two of their own films when they could easily put a bigger span of weeks between releases. Which makes us think that Universal might have already decided to relocate Dominion to a later date prior to announcing the Fast and Furious 9 date shift, but has yet to publicly announce it.
The other big factor is the movie theater landscape itself. Many theaters are struggling to stay afloat and with Disney moving tentpole films, like Black Widow to 2021, some are expected to close and might never re-open. There was talk earlier this year that almost 40% of all movie theaters in China might close permanently and there is a fear that could also be the case domestically. A lot of theaters that are still open, showing the one or two new films that did release recently or pulling classic films out the archive are operating at limited capacity, most seemingly in the 25% range. If the pandemic is not completely over by June 2021, and that means a global vaccine that is deemed safe and easily readily available to everyone, theaters might remained closed or continue to operate a low capacity. For a film like Dominion that would likely be expected to have a domestic opening north of $150 million or possibly even closer to $200 million, that could greatly damage those returns. Would Universal be better to delay the film's release until after pandemic and get the full opening or settle for an opening that sadly might be 25-50% of what it could have made?
The best possible news for Dominion in this current world we live in is that like we noted above, filming is likely to wrap by the end of the month. As long as filming faces no major bumps during these next few weeks, the film will be in the can and it goes completely into post-production. Productions that are still underway or in pre-production have the biggest uncertainty as they never know if Covid-19 might them and force a shut down or potentially force certain films to never even be made. There will be some relief that that all that will remain is post-production and the sets, locations, tight quarters of filming will be concluded.
If Dominion does indeed shift dates as we feel there is a strong chance it will, when might we see it in theaters? There are a few options that could prove to be more ideal. Could it move one month into July? Maybe not, unless other films move again, as July 2021 is pretty much jammed pack with the likes of Top Gun: Maverick, Minions: The Rise of Gru, Shang-Chi and the Legend of the Ten Rings and Jungle Cruise. After July, a blockbuster the size of a Jurassic film would likely either shift to the following Summer or maybe go a different route and target the Holiday season.
Universal's marketing could choose to use the icy locals of Dominion to help push the film into the cold months of November or December. Avatar 2 was originally scheduled for December 17, 2021 but has since moved to December 16, 2022 because of Covid-19 related delays to their production. While the third Spider-Man film in the Marvel Cinematic Universe moved into the December 17th date currently, if Dominion would decide to move there, it is likely Spider-Man would shift again.
The safest move and the one that probably makes the most sense is for Dominion to just move completely out of 2021 and shift an entire year. In May of this year, during the height of the pandemic, Universal made sure to claim the date of June 10, 2022 for an "event film". It almost feels like Universal might have been thinking ahead for Jurassic, claiming the second Friday in June, just like 1993's Jurassic Park and 2015's Jurassic World had. While a full year delay would greatly disappoint fans, especially since the film will enter post-production next month and the release would change from being just 8 months away to 20 months away. But it wouldn't be an unheard of move in Hollywood right now, films such as Black Widow, Jungle Cruise, Fast and Furious 9, A Quiet Place Part II, Godzilla Vs Kong and Halloween Kills to name a few all moved a year or more due to the pandemic.
Right now the release date remains June 11, 2021, but there are some signs starting to mount that it might not remain there. Do you think it will keep it's current release date? Or you think it will move? If so, when would be a good time for it to be released in your opinion? Please let us know your thoughts in the comments section down below!