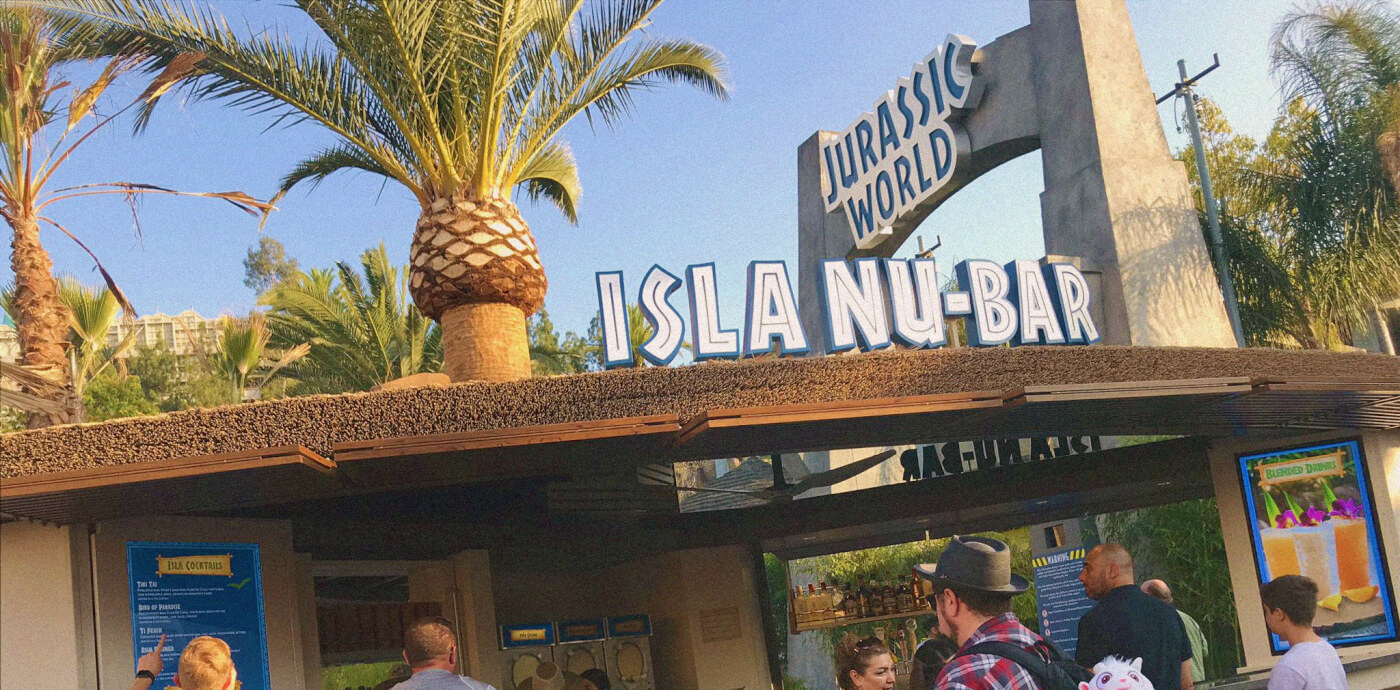 The brand new Isla Nu-Bar and the updated Jurassic Café opened today at Universal Studios Hollywood!
Costa Rican-inspired cuisine and flavorful Tiki cocktails served at Jurassic Café and all-new tropical Isla Nu-bar add to the dynamic guest experience as part of Universal Studios Hollywood's new mega attraction opening this summer, "Jurassic World—The Ride," based on the JURASSIC WORLD blockbuster films.

Borrowing its name from the fictitious Central American island in the JURASSIC WORLD movies, the stand-alone, open-air Isla Nu-bar, complete with a thatched roof, serves up tropical-themed Tiki cocktails in three collectible cups: Etched Tiki, Bamboo-styled Tiki and Tiki God.

Whether blended or made-to-order with fresh juices, every aromatic blended drink is adorned with a pineapple leaf and edible orchid flower. Flavorable beverages include Tropical Margarita, Piña Colada and Painkiller, along with island cocktails such as Tiki Tai, Bird of Paradise, Ti Peach, Rum Runner and Mai Tai.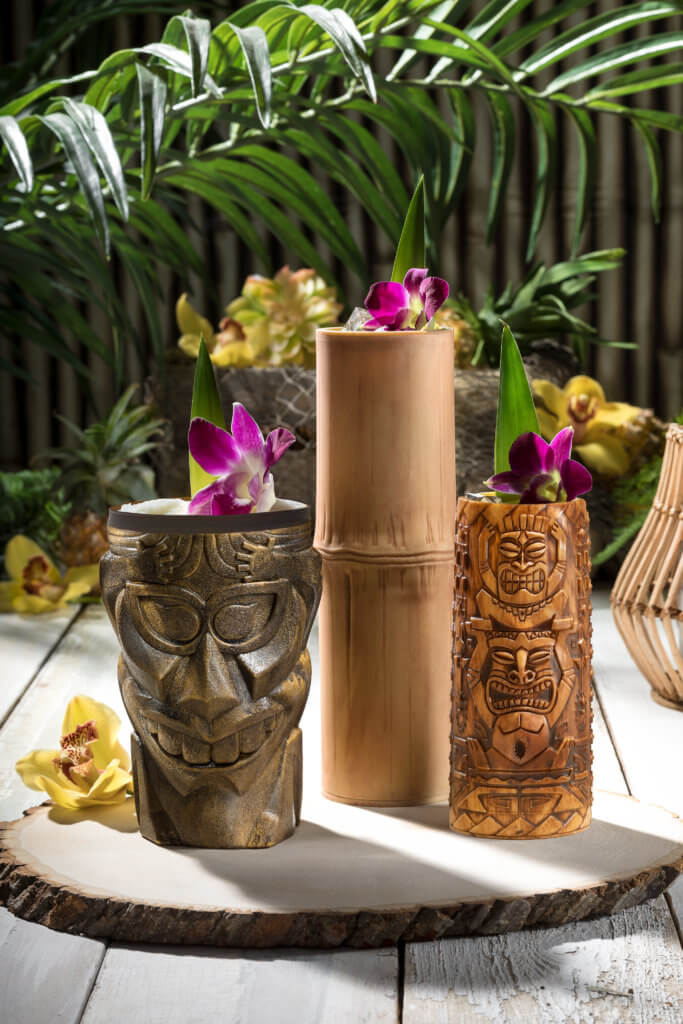 With Universal Studios Hollywood's Executive Chef Marie Grimm at the helm, the new Jurassic Café caters to a selection of Costa Rican-themed cuisine, inspired by the location of the JURASSIC WORLD movies. Mouth-watering menu items include Sweet Corn Cakes with Slow Roasted Mojo Pork or Spicy Mojo Jackfruit, Citrus Glazed Chicken, Fresh Roasted Red Snapper and Isla Burger. Tempting starters include savory Chorizo and Potato Empanadas, Crispy Lettuce Leaf Roll with Shrimp, Tropical Fruit Salad and Pomegranate Guacamole with plantain chips. All entrees will be accompanied by fresh green papaya salad and Costa Rica's national dish, Gallo Pinto – traditional rice and beans.
A few additional photos of the interior of Jurassic Cafe. @UniStudios pic.twitter.com/Jul3jSb7zJ

— Inside Universal (@insideuniversal) June 17, 2019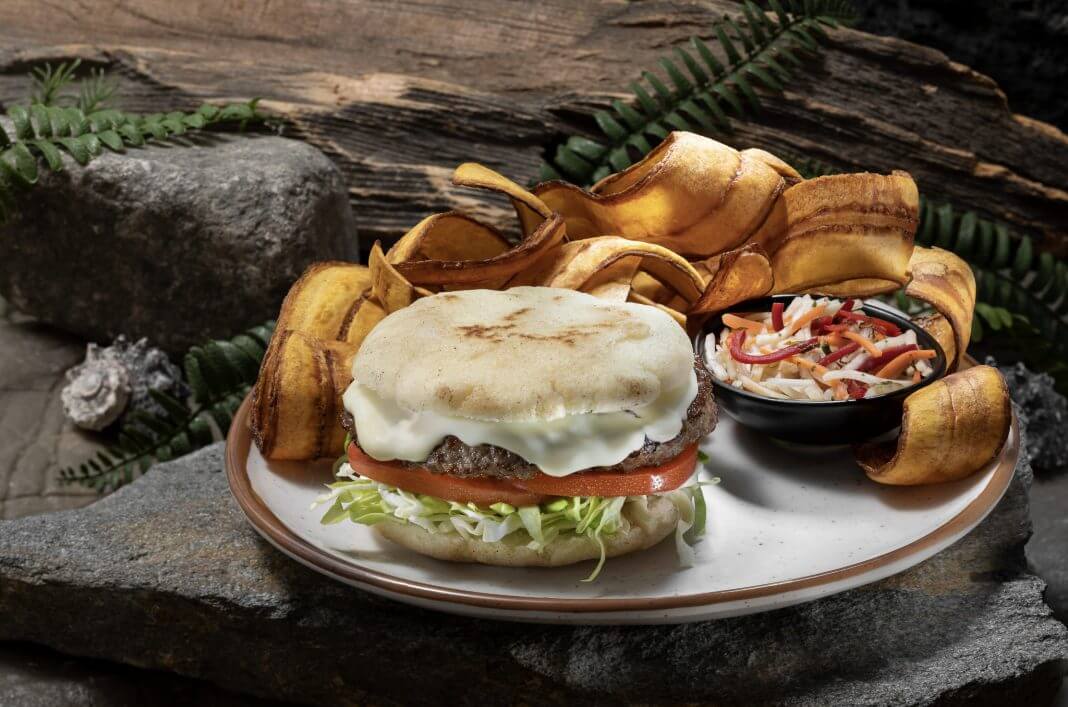 The food and drinks are looking incredible, although we do wish the drinks had appropriately Jurassic World themed names. We can't wait to fully explore this area, its new secrets and fun to be had, plus ride the Jurassic World ride when it eventually opens later this Summer! In the meantime, more information is available at www.UniversalStudiosHollywood.com, and be sure to follow their social media pages for all the latest updates!.
Has anybody tried the new drinks or food yet? Let us know in the comments!