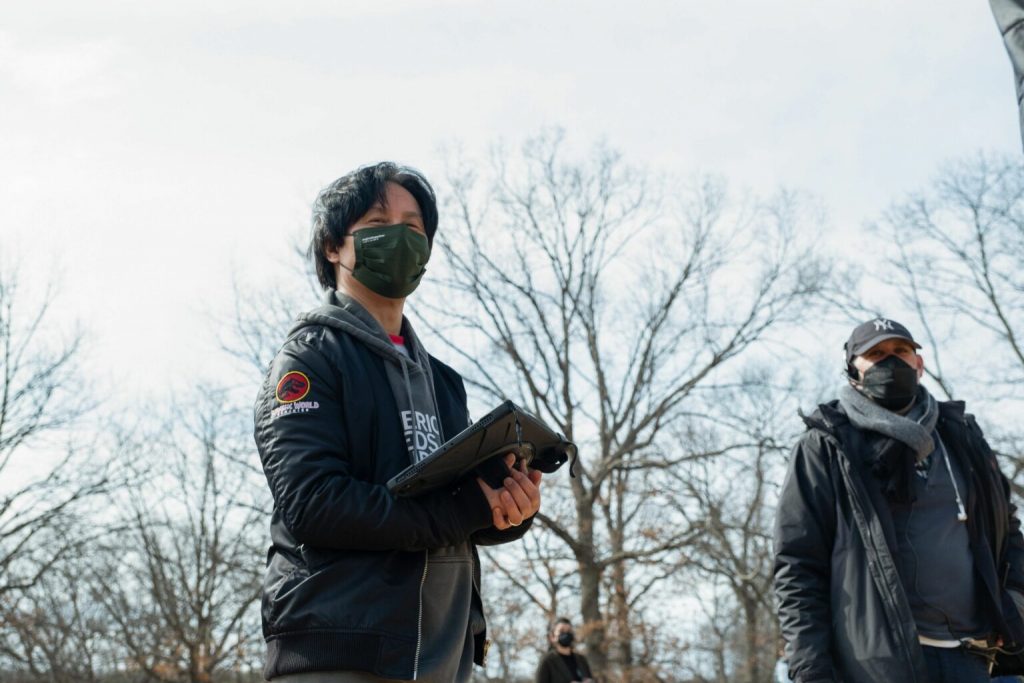 Jurassic Park and Jurassic World icon BD Wong (Dr. Henry Wu himself) recently joined the Lights, Camera, Barstool podcast for an interview about his life, directing and acting, and of course, Jurassic.
The interview discussed what it's like to be an actor and director in today's world, the classic nature of Jurassic Park, and most excitingly BD's thoughts and excitement for next summer's Jurassic World: Dominion.
---
Before we move on: This interview contains mild spoilers for Jurassic World: Dominion. If you don't wish to see them, we advise not reading further.
---
When asked if he had a different appreciation for Jurassic Park as a cornerstone of cinema after all this time, he responded:
"I would say I do have a growing appreciation, and there's a kind of depth to that appreciation. I started out doing the first movie and I didn't take it seriously at all. First of all, it didn't feel like I was taken seriously as a character in that first movie; they didn't explain what happened to that person. And the fact that they didn't explain what happened to that person opened the door for him to return… So their negligence actually became something that was an opportunity for me. And now I've done three more of these Jurassic World films, the third one just having been completed."
Continuing on about his character in Jurassic World: Dominion:
"In the arc (of the Jurassic World films), the filmmakers have a real allegiance to the character, a real affection for him, and want that arc to be satisfying to the fans. And so I feel that effort being made on his behalf, and I appreciate that because I didn't want to just do the same thing every single time. I feel like it evolves, and it evolves to a very satisfying place to me. He had this incredibly epic death in the book that just never really got delivered in the first movie. And so now we have this, no spoilers, but, this resolution and an ending that is really satisfying to me."
When asked about the scale of Jurassic World: Dominion and if he could tease it at all, he said:
"I'm not allowed to give spoilers, but I will say – it is bigger. Like, they really wanted to go out with a bang, and they made the last one really big. I think it's bigger and longer and more like a 'film' than just 'another installment of'… All the principles from Jurassic Park are in it. Laura Dern, Sam Neill, and Jeff Goldblum are in it, and they're not just like 'Oh, look, there they are.' They're playing leading parts in the movie. So there's Bryce and Chris Pratt who are the Jurassic World couple, and then there are these three honorary, huge, iconic characters that are coming back, resolving their relationships and their relationships to the whole conundrum of dinosaurs existing… and so it's kinda big! There's a weight to it that I like thinking about."
You can watch a clip of that moment in the interview below:
"Laura Dern, Sam Neill, and Jeff Goldblum are in it. And they're not in it like 'Oh look there they are.' They're playing leading parts in the movie."@wongbd gives a sneak peek on what to expect from the upcoming Jurassic World: Dominion.https://t.co/DpjuUoPyE4 pic.twitter.com/DLeDi0EVHv

— Lights, Camera, Pod (@LightsCameraPod) September 28, 2021
Wong also spoke to the unique nature of production during the pandemic, saying:
"It was the first movie that came back into production after the movies all shut down last year, and that was meaningful because it set up a lot of protocols that are still being used today and that were so important to getting the industry back on its feet… The side effect of that for us was that we were all quarantined in the same hotel, and there was this kind of 'team spirit' feeling that came as a result of that… We were all there, working on the same scene the night of the election… and so that was memorable."
And continuing about the scale of the film:
"But it is big… Every single person who has gone in to the studio to re-record their lines – it's called looping – gets to see, like three minutes of the film. Every single person has come back to the group text that we have saying, "Guys, this is incredible. Like, incredibly beautifully shot and, you know, really epic. And I can't believe that it's even more than the other two were before it."
---
You can listen to the entire interview on Apple Podcasts here, and on Spotify here. BD Wong's portion of the episode begins at around 1:02:00.
All in all, Wong seemed extremely grateful to be able to revisit a character decades later and to be a part of the Jurassic franchise as a whole. It is thrilling to hear his excitement and affection for Jurassic World: Dominion and the Jurassic franchise.
What do you think about what BD Wong shared in this interview and what it means for the next Jurassic World film? Let us know in the comments below!