Carnivores hunt on game trails. Do you want to set up base camp or a buffet?
Beyond The Gates is back with an all-new Legacy Collection set from Mattel! Last month we debuted season 2 of the show with a first-look at the new collector line from Mattel, the Hammond Collection, and this month we're continuing the Site B vibes with the Isla Sorna Capture Pack!
In this episode we spoke with the legendary John Bell, the conceptual artist behind the iconic visuals of Jurassic Park and The Lost World. The vehicle in this set was directly inspired by his artwork on the film.
It was a true honor to speak with such a legend and we can't thank John enough for joining us on Beyond The Gates!
Featuring Roland Tembo, a juvenile Parasaurolophus, and an InGen Hunter vehicle, this Legacy Collection set is a must-have for fans and collectors alike. With a slide-out jumpseat and firing projectiles, recreating the game trail sequence from The Lost World is now easier than ever!
In this episode we also hear from Beyond The Gates veteran Rafael Bencosme who talks us through the design process of this 3-piece set, and shows us how John Bell's artwork was directly used for inspiration while designing the vehicle.
Watch this exciting new episode of Beyond The Gates' second season now and pre-order these amazing toys directly at Target.com!
We're so excited to bring another season of exclusive reveals to the Jurassic fandom! Beyond The Gates will continue with monthly episode and will feature more items from the Hammond Collection, the Legacy Collection and of course, the upcoming Jurassic World: Dominion.
The next episode launches March 16th with an exclusive Legacy Collection set you won't want to miss! Stay tuned.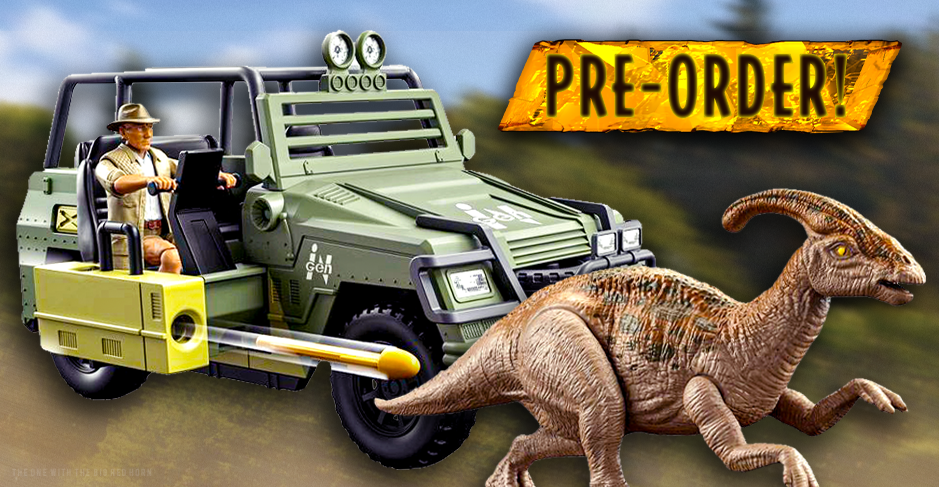 About Jurassic World:
From Universal Pictures and Amblin Entertainment, Jurassic World immerses audiences of all ages in a new era of wonder and thrills where dinosaurs and humankind must learn to coexist. Jurassic World is set against a global backdrop of diverse locations, with a sprawling story grounded in believable science and populated by distinctive dinosaurs, heroic humans, and cunning villains at both ends of the evolutionary spectrum.
About Beyond The Gates:
Created in partnership with Universal Pictures, Amblin Entertainment, Target, and Mattel, Beyond The Gates is produced by Outpost Creative, LLC which was founded by Chris Pugh and Jack De La Mare in late 2020. This show represents a unique partnership between many parties which has allowed for a true Jurassic Park passion project made for the fans, by the fans.