Experience an early version of 'JURASSIC PARK' through production designer Rick Carter's adaptation of Michael Crichton's final draft screenplay, brought to life in an entertaining audio drama with visual enhancements!
Watch the entire illustrated audio drama series, plus its introduction and teaser trailer, below.
RICK CARTER'S 'JURASSIC PARK' was an epic project born out of the dire 2020 pandemic lockdown. Author Derrick Davis, the creator of JURASSIC TIME and writer at JURASSIC OUTPOST, had acquired many rare and previously unseen selections of concept art, storyboards, scripts, and other materials related to the original 'Jurassic Park'. One of the most interesting items he acquired was a unique script that had many elements that would eventually be scrapped, but would also shape the final film, and beyond.
The official history behind Jurassic Park's screenwriting process had always included Michael Crichton, Malia Scotch Marmo, and David Koepp. During this time, the film's production designer, Rick Carter, took on a bigger role than normal.
"I was brought onto 'Jurassic Park' about two years before we finally started shooting […] On most shows, the production designer is brought in and handed a script and asked to visualize it. Not so on this one. I was in on many early meetings with Steven where we would break down the scenes in the book and discuss which ones would work best for the film."

-Rick Carter
In the beginning, Michael Crichton had provided several drafts of the screenplay for his novel before passing the pen to whoever would take a crack at future drafts. Director Steven Spielberg went on to film 'HOOK', as Jurassic Park's production team continued to work.
"While Spielberg was doing 'HOOK', I would go to him with all these different ideas of how to make things work. It was a very managed production."

-Rick Carter
One of the ways Rick Carter displayed his ideas was by crafting an entirely new script using much of Crichton's as the backbone.
"After our last script meetings, I began collecting together my notes. I realized that the only way for me to see how the ideas might actually play out in the story was for me to "collage" them into Michael's latest script. Well, one thing led to another and I found myself going through the entire story."

-Rick Carter
Out of all the scripts written for 'Jurassic Park', Carter's version is perhaps the most interesting. It includes the early process of making John Hammond a more sympathetic character, the sick triceratops replacing the sick stegosaurus, and other changes from Crichton that will feel more familiar to how the film ended up. At the same time, the script introduces some interesting changes that would not carry over. This includes using the opening of the novel at the Costa Rican clinic, a condensed version of the river sequence, the removal of Donald Gennaro, Hammond's idea of recruiting Grant and Sattler to work at the park, the discovery of a raptor den secretly nestled far beyond their pen, trees that are deforested by the giant dinosaurs, and the inclusion of lava fields. There's even an umbrella designed to look like a "spitter" that is used as a distraction against a velociraptor; an idea similarly used in 'Jurassic World'.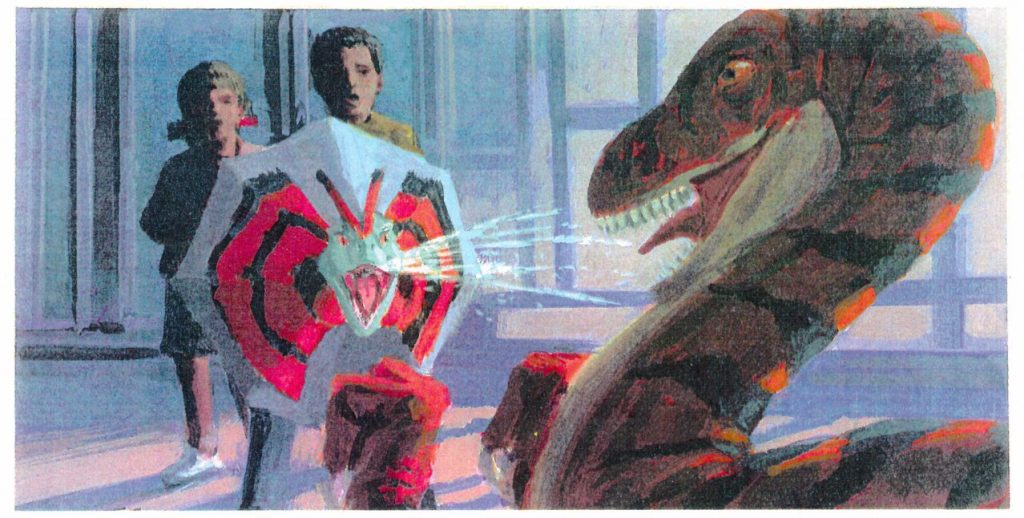 It's not every day that a production designer writes a screenplay to get his ideas across in order to make the film a success. But Rick Carter was a special production designer. While his version of the script would not end up being used for the film, it wasn't his intent anyway. He simply wanted the best way to further continue the production progress of 'Jurassic Park', and he felt altering the script was the best way to do it.
But what if it had been made? What would it have been like? Would it have felt just as grand, just engaging, and just as memorable? Or would it have had its own unique flavor that no one else could have concocted?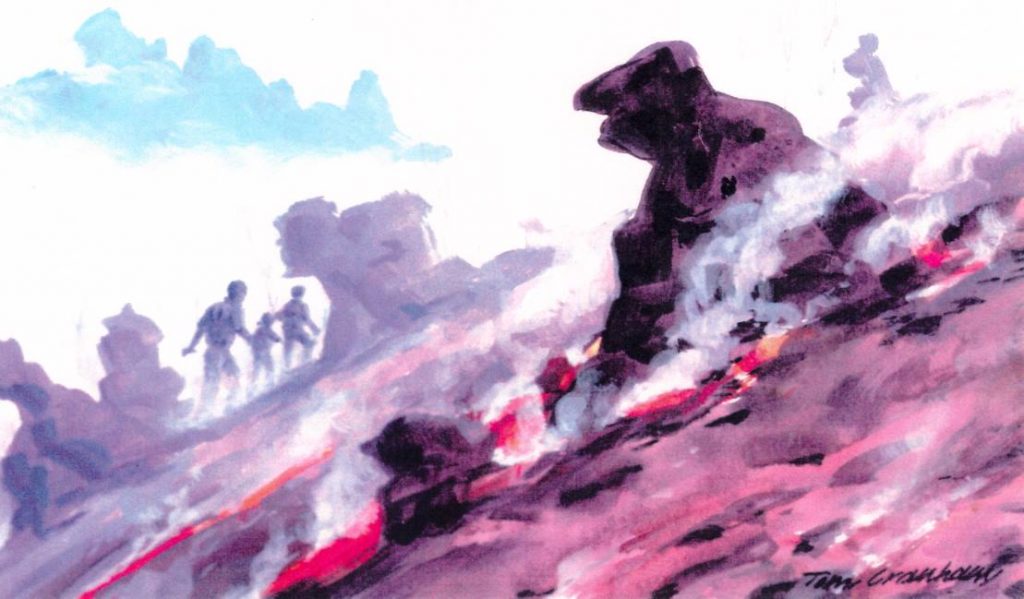 After nearly 30 years since it had been written, Derrick Davis had discovered the script and wanted to know the answers to all of those questions. He decided the best way to experience this early version of the film was to bring it to life. This led to him teaming up with another fan of the franchise, music composer Bernard A. Kyer. Derrick presented him with the idea of creating an audio drama experience from the script. He would do this by using concept art, storyboards, and other official artwork to illustrate it; many of which had never been seen before. Bernard took the script and adjusted it to flow in this format, while Derrick went to several fans of 'Jurassic Park' that could perform various roles, including himself as Tim Murphy and John Hammond.
One of those fans suggested by Bernard was artist, filmmaker, and actor Joshua Malone; the voice of Ed Regis, Dr. Alan Grant, and Lex Murphy. He also provided the narration for the program's teaser trailer and further consultation throughout. Other cast members include Jurassic Outpost's Samantha Endres as Dr. Ellie Sattler, and Caleb Burnett as Dr. Ian Malcolm; as well as designer Casey Wayne Cook, Jr. as Dr. Henry Wu and others.
Within almost a year's time, Bernard assembled all the character performances while providing the script narration and additional voices, such as Dennis Nedry. The process included mixing a vast library of sound effects, many obtained from the film itself to instill further authenticity. Once that was completed, he composed a fantastic music score to bring it all to life; inspired not only by John Williams but other composers like Jerry Goldsmith, James Horner, and Danny Elfman.
After the audio was completed, Derrick assembled all the artwork he could find to match what was described, while enhancing it for high definition. Despite obtaining rare materials for years, including an entire binder of storyboards from 'Dinosaur Supervisor' Phil Tippett's collection, there was still much more that he needed. One of the people he had been in contact with over the years that had a great source for artwork and storyboards from the film was fellow collector and fan Astríd Vega of The Jurassic Park Collection and its YouTube channel. Derrick had shared and discussed the Rick Carter script with her long ago, and had even offered her various voice roles in an earlier-proposed version of the audio drama. Tragically, Astríd passed away in May of 2019… almost a year since Derrick had finally met her in-person at Universal Studios Hollywood's Jurassic Park 25th Anniversary Event in May of 2018. Without her collection that she had shared, large portions of the video for this audio drama would not have been possible. The production is dedicated in her memory.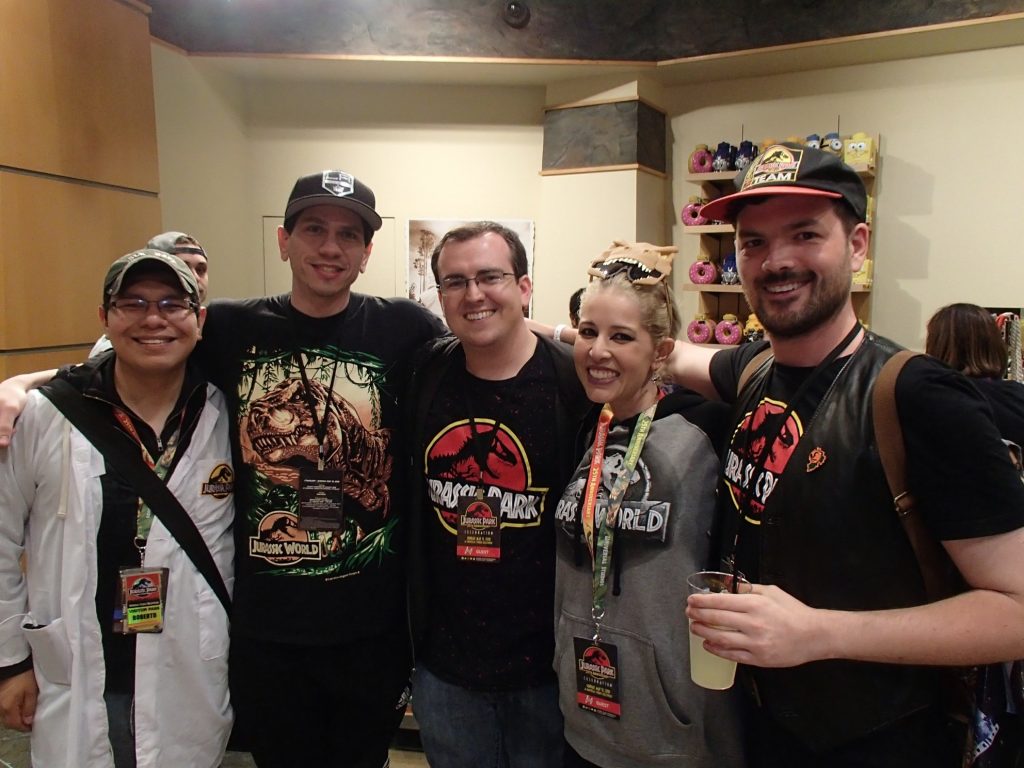 Despite amassing quite a collection of original and official materials, there was still a need for additional artwork. This task was completed by fellow fan and artist Felipe Humboldt. Felipe created several character sketches and scenic paintings based on descriptions in the script, which sometimes differed greatly from how they ended up in the final film. It should also be noted that character appearances changed even during the process of the original production itself, creating unavoidable inconsistencies throughout. Felipe also illustrated some additional moments from the script where no official artwork existed or could be found.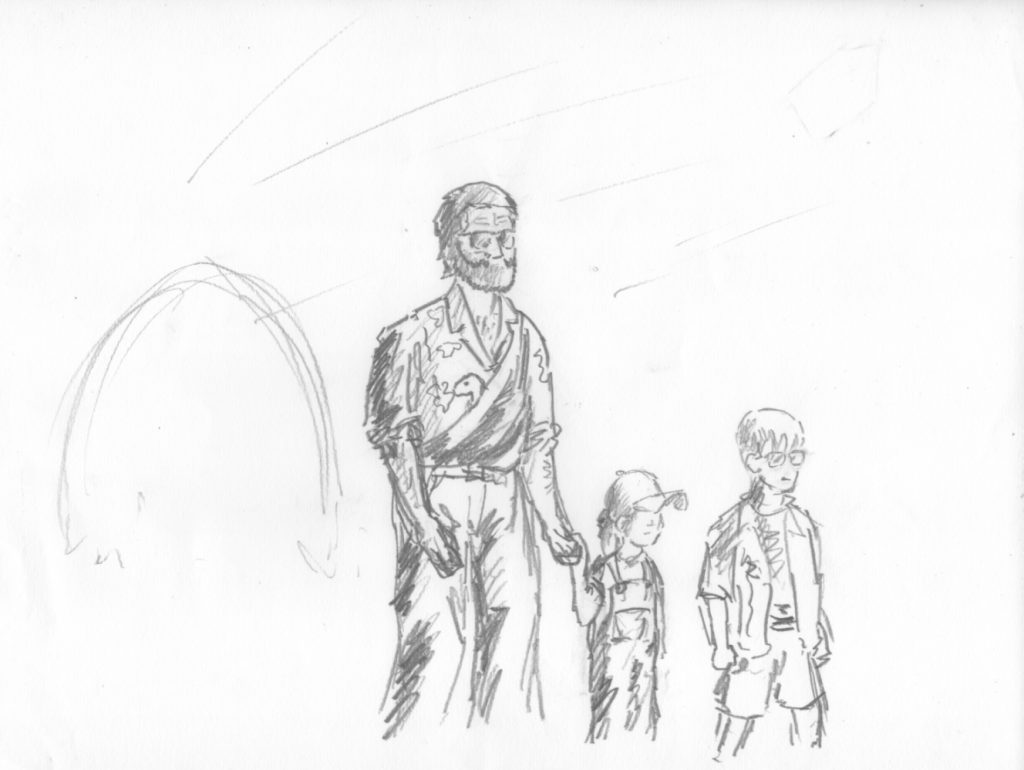 The end result is a one-of-a-kind experience that was an ultimate labor of love from everyone involved. While the debate can rage forever if this early version of the film would have been better than what we got, it is still fascinating to see it performed in such a dramatic way. It is also great to finally have an engaging way of presenting the art from those who worked on the film, such as Art Director John Bell, instead of having it locked away or forgotten forever.
Derrick Davis thanks everyone in the production for bringing his dream to life and realizing the imaginations of those who worked so hard to create our cherished, classic film: 'JURASSIC PARK'.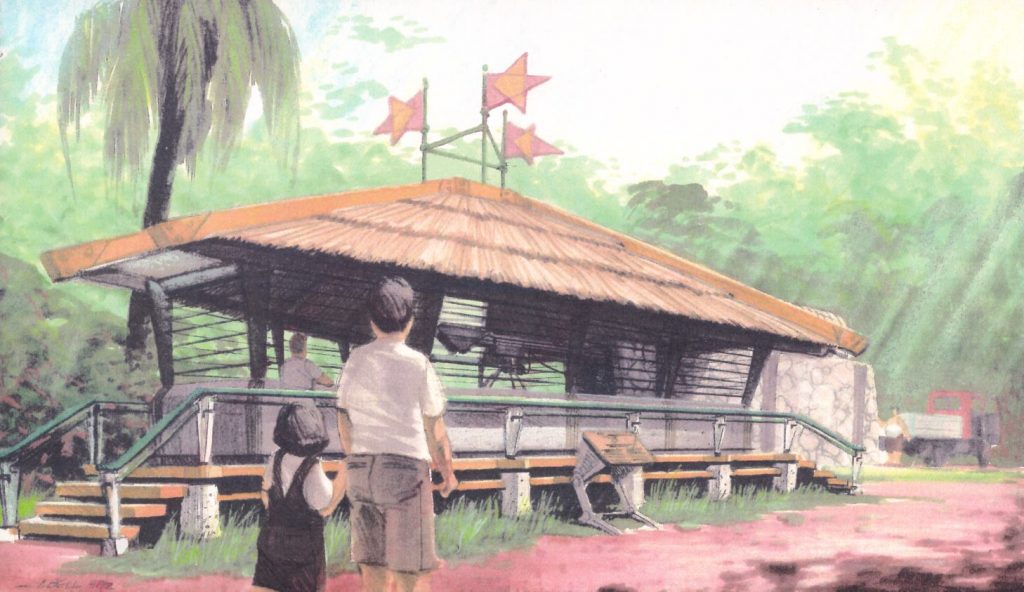 Learn more about Bernard's process of crafting the sound design and music score for the illustrated audio drama by checking out each of his four in-depth articles from his site. Be sure to also hear Bernard's album release of his music score for the project!
Be sure to watch the entire series for the ultimate experience of this early version of 'JURASSIC PARK'! Also check out everything else available at JURASSIC TIME, including the John Hammond Memoir!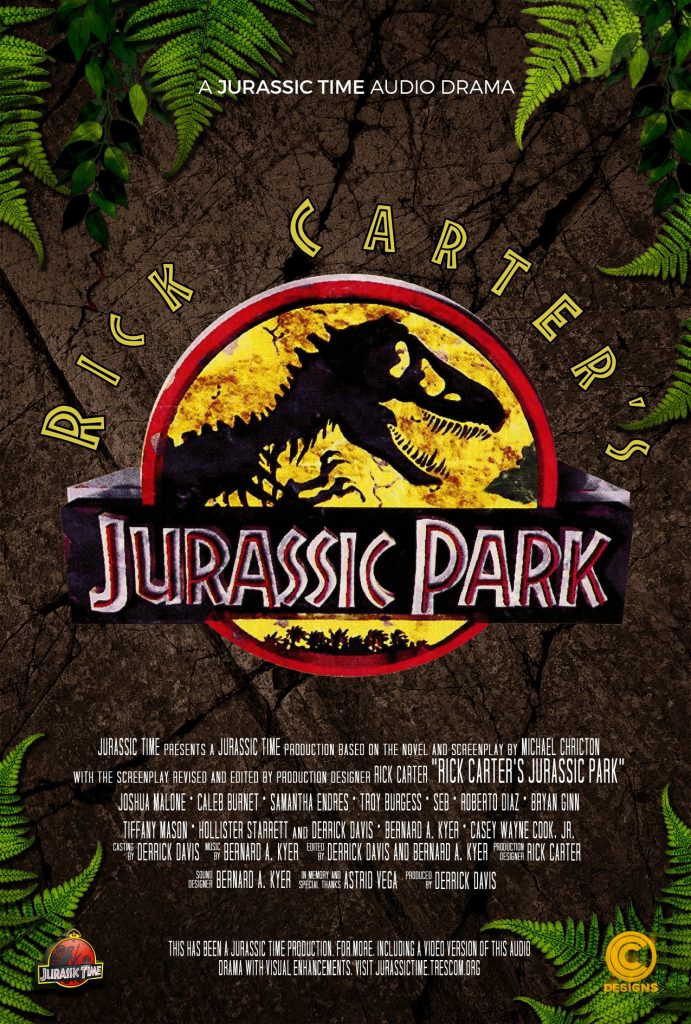 Would this earlier version of the film have been better, or are you glad we ended up with the film we got? Share your thoughts in the comments below!
This article includes quotes and information from 'The Making Of Jurassic Park' book, 'Starlog' and 'Cinefantastique' magazines, and additional public and private collections.