Jurassic World: Dominion hits theaters in just under three months, and more news & visual teases are arriving every day. A new image and information about DeWanda Wise's new-to-the-franchise character Kayla Watts has arrived via Empire Magazine, and she is looking to steal the show. Read Empire's full article complete with the new image below:
EXCLUSIVE: Meet DeWanda Wise's new #JurassicWorldDominion character, a fearless pilot called Kayla.

Read more and see this exclusive image in full: https://t.co/tQvlcSuXfT pic.twitter.com/8mqL8mMhNT

— Empire Magazine (@empiremagazine) March 14, 2022
---
In the new image, Kayla seems to be in a somewhat shady setting resembling a makeshift lab or warehouse. While this location could be anywhere, it's possible she is joining Owen Grady (Chris Pratt) in Malta based on the colors in the architecture and the nature of the film's story. Standing in front of a very interesting incubator that may house some dinosaur eggs, she is brandishing a large taser tool (presumably for wrangling dinosaurs) and wearing a very cool jacket with some sort of dragon logo adorning the shoulder. The taser tool looks to be the same one she is holding in the previously released image below: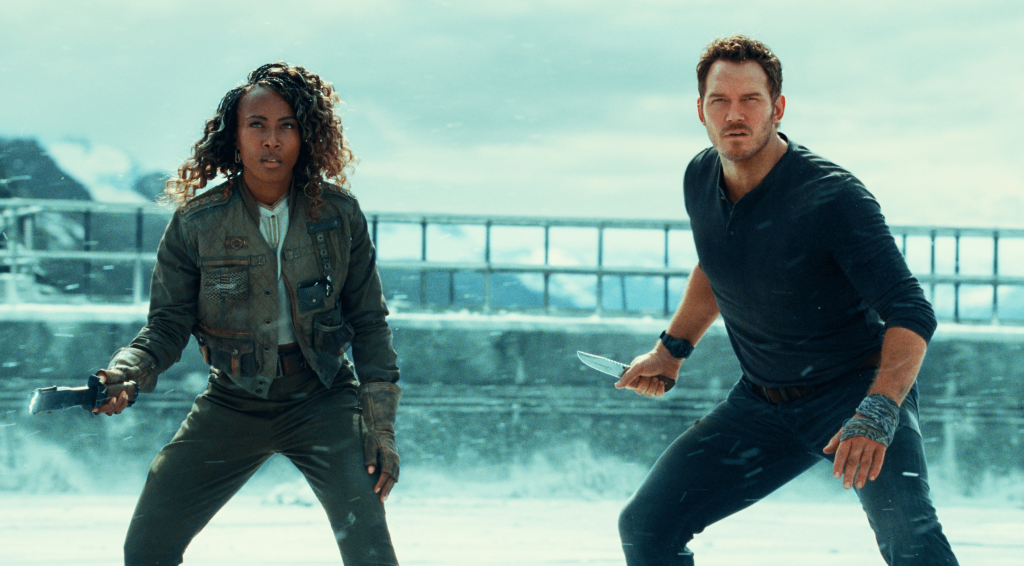 ---
Also in Empire Magazine's article is some brand new info on Kayla Watts' character:
---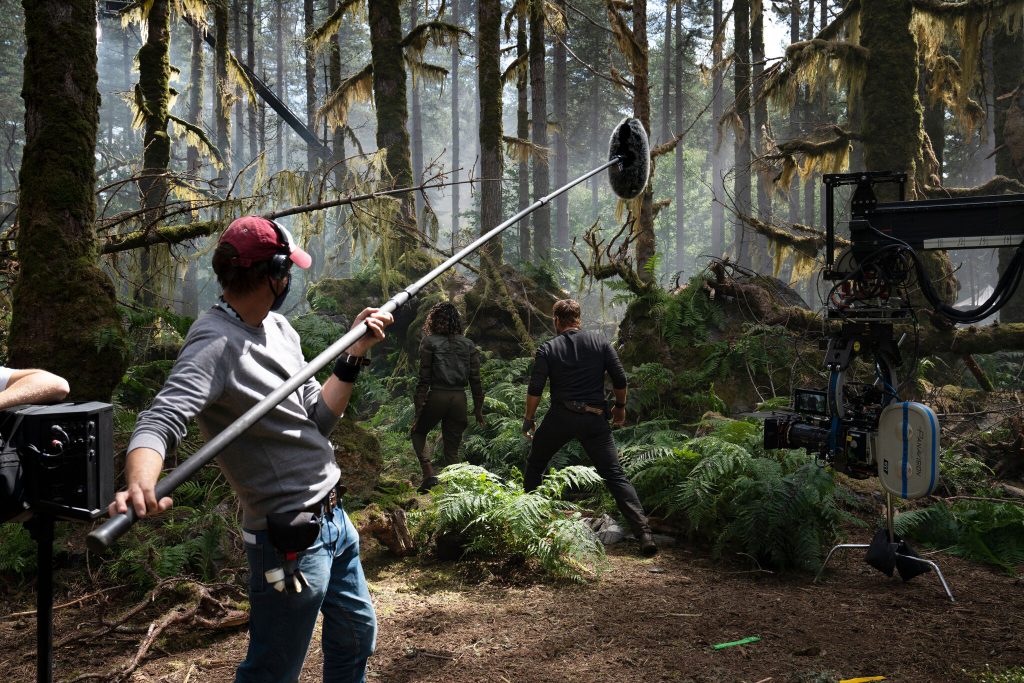 ---
Wise went on to detail her encounters with some of the creatures of Dominion, saying:
---
It is very cool to learn this new bit of background on Kayla Watts and hear about DeWanda Wise's personal encounters with Dominion's new creatures! You can read Empire's full article here. Their full Jurassic World: Dominion story, which is set to include a brand new image of the Pyroraptor and other new Dominion information, will be on shelves and online Thursday, March 17th. Dominion hits theaters June 10th!
What do you think of this new image and character information for DeWanda Wise's Kayla Watts? Let us know in the comments and follow Jurassic Outpost for all the latest Jurassic news!