The Super Colossal Indoraptor & Camouflage Indominus Rex are joining the Legacy Collection in this month's episode of collector show Jurassic World: Beyond The Gates!
Check out the unveiling below:
Mattel's Chandra Hicks returns to the show to unveil these two monstrous collectibles, and we hear from Glen McIntosh, a key artist and animator who helped bring the Indominus Rex to life in the Jurassic World films!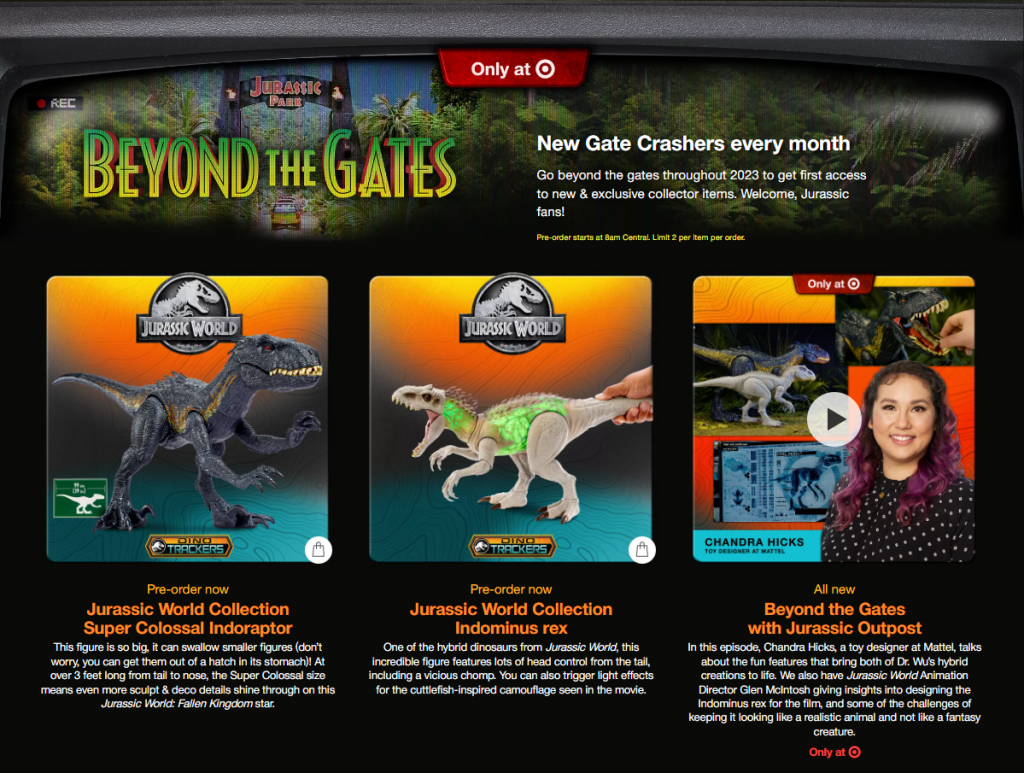 These two items that Dr. Wu is proud to call his children are now available to pre-order at Target! You can also pre-order the hat that Chris is wearing in the episode, directly over at Target.com!
What do you think of these new Mattel items? Share your thoughts down below!
Be sure to check out the last two episodes of Beyond The Gates.