Jurassic Outpost is heading to San Diego Comic-Con 2022! We hope to see you there, but even if you're enjoying the news and festivities from afar, we've got everything you need to know for everything Jurassic and dinosaur-related at this year's con!
---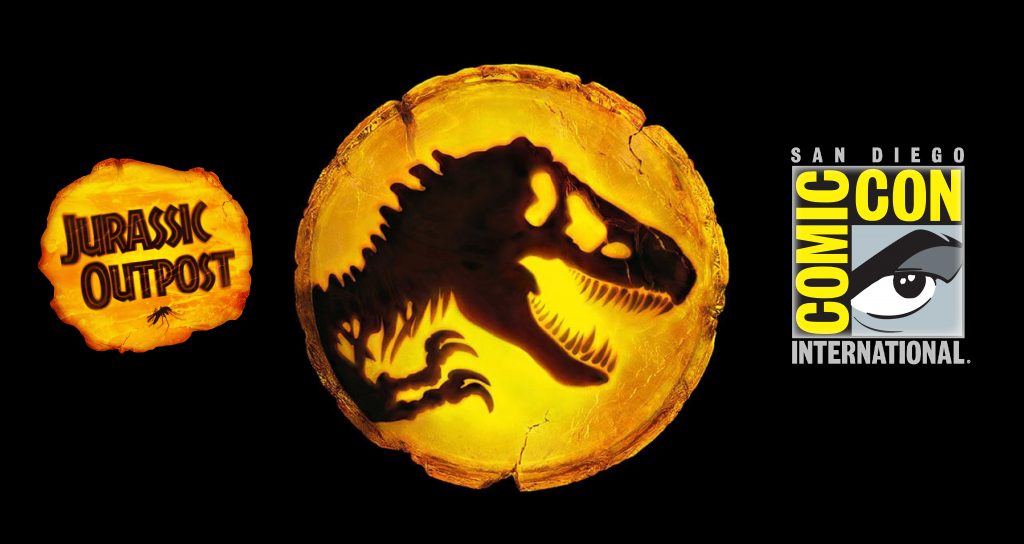 ---
JURASSIC-RELATED

:
---
'Jurassic World: The Ultimate Pop-Up' Author Matthew Reinhardt with Insight Editions
7/21/2022 | 2:00 PM | Booth #2135
Join Insight Editions on Thursday to meet authors including Ashley Eckstein, Matthew Reinhart, Jenn Fujikawa, and more. Insight Editions CEO Raoul Goff, VP of Licensing & Partnerships Vanessa Lopez, and VP & Editorial Director Vicki Jaeger will also be on hand and make themselves available to chat. There will also be sneak peeks of incredible new pop culture products from Matthew Reinhart's new Insight Editions imprint Reinhart Pop-Up Studio!
---
Toys Find A Way: Behind the Scenes and Screams of Jurassic World Dinosaur Design
7/22/2022 | 11:00 AM-12:00 PM | Booth #3029
The Mattel Jurassic World Design Team will take fans behind the curtain of creating the toys based on dinosaurs from Jurassic World: Dominion. Designers Rafael Bencosme, Chandra Hicks, Greg Murphy, and Nikolai Dryuchin will be on hand for a Q&A, first-ever product reveals, trivia, and giveaways!
---
The Science of Jurassic World
7/22/2022 | 6:00-7:00 PM | Grand 12 & 13, Marriott Marquis San Diego Marina
In the Jurassic World movies, the dinosaurs get from the island park to our cities and wilderness. Scientists who are fans of the franchise explore the real-world science of bringing dinosaurs back to life and letting them loose. What do the films get right and wrong about these extinct creatures? What are the technical challenges and ethical considerations of re-creating and genetically tinkering with different species? What is the impact of introducing megafauna into different environments? Once dinos are loose, what rights do they have to survive? Does life really find a way? This team of scientists includes paleontologist Stuart Sumida (technical consultant, Jurassic World: Fallen Kingdom, Camp Cretaceous), herpetologist Earyn McGee (Find That Lizard), conservation biologist Sam Wynns, cell and developmental biologist Claire Meaders, paleontologist Gabriel Santos, and geneticist, ecologist, and sci-fi author J. Dianne Dotson (Questrison Saga). Moderated by James Floyd (podcast host, Star Wars-ologies; regular freelance contributor, Star Wars Insider magazine).
---
Production Design: The Jurassic Park Saga: A Design 65 Million Years in the Making
7/23/2022 | 4:30-5:30 PM | Room 29CD
It's the end of a Jurassic era. From the world it takes place in (the sets), to the creatures, vehicles, props and so much more, the production design is what makes the words on the page come to life on screen. The process begins with the vision of the production designer and continues with hours of research, and months of collaboration with the director, cinematographer, and an army of art department and visual effects artists. The Art Directors Guild brings you some of the foremost designers who have worked on the six-film Jurassic Park saga to share their processes, techniques, and experiences. Panelists include Doug Meerdink (Jurassic World, Jurassic Park 3), Stefan Dechant (The Lost World: Jurassic Park, Jurassic Park), Ed Verreaux (Jurassic Park III, Jurassic World), John Bell (Jurassic Park), and Lauren Polizzi (The Lost World: Jurassic Park). Moderated by Michael Allen Glover (Station 11, The Alienist: Angel of Darkness).
---
Musical Anatomy of a Superhero: Film & TV Composer Panel hosted by Jurassic World franchise composer Michael Giacchino
7/21/2022 | 11:00 AM-12:00 PM | Indigo Ballroom, Hilton San Diego Bayfront
Composers Ludwig Göransson (Black Panther: Wakanda Forever), Natalie Holt (Batgirl, Loki), Nami Melumad (Thor: Love and Thunder), Christophe Beck (Shazam! Fury of the Gods, Ant-Man and the Wasp: Quantumania), Amie Doherty (She-Hulk: Attorney at Law), and moderator Michael Giacchino (The Batman, Thor: Love and Thunder, Spiderman: No Way Home) discuss the challenges of creating the musical landscape of the superhero genre and explain the process through unreleased music and video clips from upcoming and recently released projects. Music has always played an important supporting character in films and TV. This is especially evident in the superhero genre, where the music clearly sets the tone that defines a character, an impending battle, or a triumphant moment. Introductions by Ray Costa (producer, Costa Communications).
---
DINOSAUR-RELATED OR NON-JURASSIC-RELATED

:
---
Dinotopia: Reborn
7/21/2022 | 7:30-8:30 PM | Room 10
Dinotopia, the hugely popular, critically acclaimed series based on James Gurney's bestselling books, is currently running on Crackle. While fans thought the show had gone extinct, a new series is in the works. Producer Jordan Kerner (Clifford the Big Red Dog, Smurfs) and Matt Loze (president of scripted entertainment & production at Halcyon Studios) offer sneak peeks and discuss the new adaptation of this beloved series. Moderated by Chris Woolsey (senior director of communications, Crackle Plus).
---
Stay tuned for more information, and follow Jurassic Outpost for all Jurassic updates from SDCC!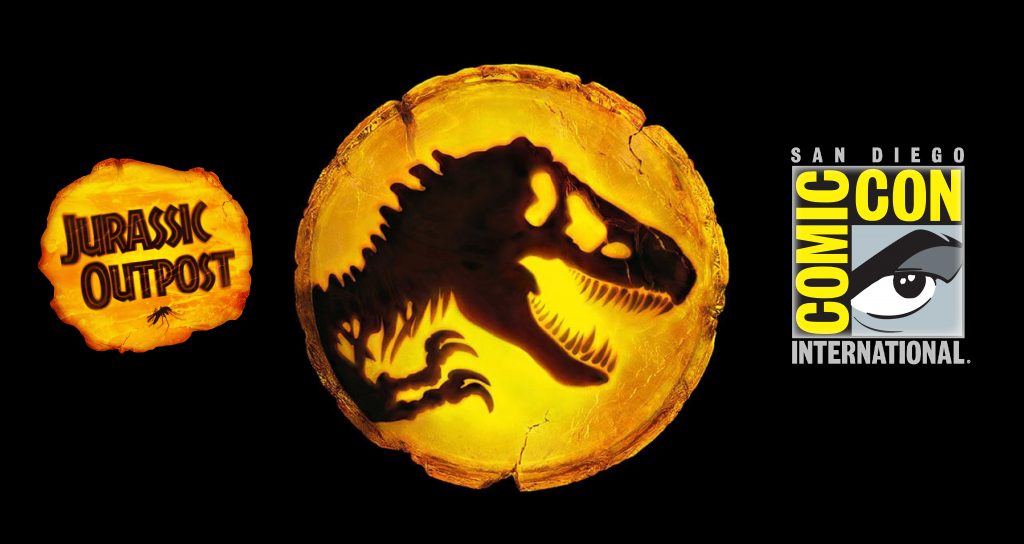 ---